Arbonne 30 Days to Healthy Living
All About the 30-Day Kickstart to Your Healthiest Self!
Welcome!
So you're thinking about getting a little healthier - Congratulations! As you know, making the decision is the first step. Those of us that have done this program love knowing that we are passing on life-changing principles. Losing excess weight is awesome and that can definitely happen when you commit to this program. However, it's the overall health, the ability to thrive through the day, the confidence that comes with "feeling good", the energy to play with the kids again - this is what keeps us going long after the first 30 Days and what motivates us to keep sharing with others what we do!
What we have is not revolutionary. Jack Lalanne was teaching clean eating back in the 60's. What's revolutionary is the way the program is put together, the exceptional nutrition support products paired with the program, and the people (coaches) who support you through your journey to ensure success. We do this in community so that we're not alone. And then we serve others by passing it on which keeps us accountable for the long term and allows us to help more and more and more people like you.
Click on the red button below to listen to a 15 minute recording about our program.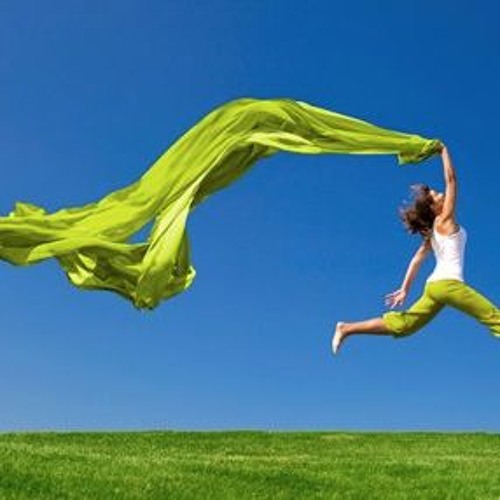 mkirse
Healthy Living Info Call 15 Minutes by mkirse
Designed for:
o People who want to optimize their health and lose weight in a healthy way.
o Athletes who want to increase performance, strength, energy, and muscle definition.
o People who want to identify food sensitivities.
o People experiencing fatigue, foggy thinking, poor sleep, poor digestion/distress, excess weight, inflammation, skin issues.
What it is:
o A 30-day whole foods clean eating program.
o A system to equip people with the tools & knowledge to implement life-long health.
o A rest for the key elimination organs, specifically the liver and kidneys, so they can function optimally.
o An elimination program to help to uncover food sensitivities.
o A weight loss jumpstart.
What it's NOT:
o A deprivation diet
o A fast
o A liquid or raw food diet
What will I have to do?
o The program includes 3 simple steps that we outline for you.
Eliminate 8 of the most allergenic/toxic/addictive ingredients from your diet.

Schedule your meals 4 to 6 hours apart.

Maximize your hydration
Proportion your meals to optimize nutrient density and fuel your body for energy and maximum function.

o You will listen to/watch weekly live or recorded calls that explain the program.
o You can join our private Facebook group for daily informative and supportive posts coordinated to educate, inform, encourage and inspire.
What can I expect?
o Our program is free, however, the recommended products used during the program come to approximately $280 for the entire month (plus tax and shipping).
o With your products, you will receive
A detailed Program Guide with information about 30-Days to Healthy Living & Beyond

Access to our private Facebook group for information & inspiration

Support resources include shopping lists, recipes, and a quick-reference cheat sheet

An individual Coach, and access to Coaches Group, to guide you through.

o The first few days you may feel anxious as your body gets used to a new rhythm.
o You can expect to have more energy and feel better than you've felt in a long time.
o Women can expect to lose 7-14 pounds. Men can expect to lose 12-20.
What's Next?
o Contact your Arbonne Consultant/Coach who can answer additional questions and help you get started.
o Order your nutrition support products in time for your desired start date (products take 3-7 days to receive).
o Get plugged into the private Facebook coaching page and begin reviewing your program resources. Make a plan and be prepared for Day 1/Week 1.
o Clean out some of your more tempting foods from your cupboards.
o Weigh yourself and find a pair of pants that fit you well right now.
o Take a few "Before" photos of yourself from a few different angles.
Why do we use supplements?
o Each product in the recommended support kit play a specific role during the program, either to boost nutrient density, provide a healthy alternative to an eliminated food, or assist with the elimination of excess toxins.
o Most of us are too busy to make 3-4 perfect meals each day. Some of the supplements are consiered "easy buttons" or "healthy "fast" food" and help make sure we're getting the proper nutrients in the proper proportions at each meal. These supplements are what make the program do-able for most of us and give us the greatest chance of success reaching our goals.
Why do we use Arbonne products?
o Arbonne's products match the core philosophy of the 30 Days to Healthy Living and Beyond program
o All of the company's products are Pure, Safe, and Beneficial

o Arbonne products are "clean" ... botanically-based, certified Vegan and formulated without gluten, dairy, soy, artificial sugars or flavors. All ingredients in Arbonne Essentials Nutrition products are screened to eliminate GMOs (genetically modified organisms)