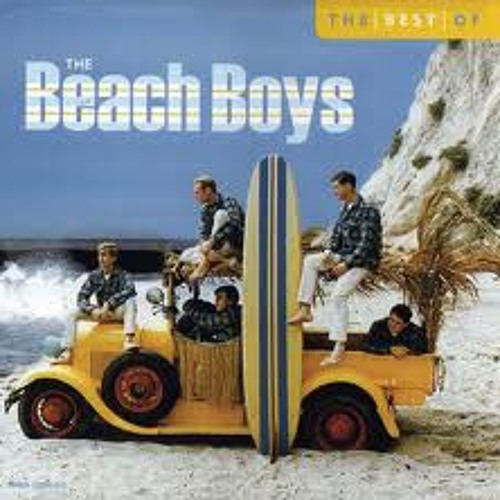 Nihad Boulamail
The Beach Boys - Wouldn't It Be Nice by Nihad Boulamail
I wanted you all to start thinking about warm beaches and fresh cut grass, because summer will be here before we know it. And while you're relaxing by the pool, at the beach, on the golf course, in a demolition derby (yes, you will crash if you attempt to do this while driving), why not get lost in a good book?
So, on that note, there are a few changes for summer reading this year. Just like last year, we will be taking book suggestions from faculty and students. This year, however, we will be requesting suggestions via a Google doc that will be emailed and tweeted out as well as posted on the library page. We will also, of course, accept suggestions on paper. There will be a box in the library for the paper suggestions. We will be taking suggestions from March 19th-31st.
The final book list will be devised by a committee (PLEASE LET US KNOW IF YOU WOULD LIKE TO BE A PART OF THIS COMMITTEE ;). Around 20 book titles will then be chosen for summer reading options, and then it's choosing time. Advisories will be able to start choosing books in May and the sign up will be online, the same as last year. Incoming freshmen will sign up for a book on step up day.
This leads us to the next change... Instead of assigned reading groups for each book, teachers will have their advisory groups discussing their summer reading the morning of Wednesday, September 10th. We are trying to encourage advisory groups to try to choose a book together, but it's not required. If an advisory group chooses to read a book together, it could be a good bonding opportunity. If students in an advisory group read different books, it gives the students the chance to share what they've read when we return in the fall. Also, other students may be inspired to read something that someone in their advisory really loved. This means that no one will be going to the cafeteria, each group will be meeting in their advisory.
So you ask... What is my role in this summer reading "discussion"? Well, that's the beauty part, we will be providing advisory groups with some options as to how that time could be spent. If you choose to run the discussion in a particular way and not choose one of the options given, go for it!!! This is all done to promote a lifelong love of reading. The options given will allow the discussion to be more student lead or student-centered. For example, students could interview each other and report back to the group on what their partner read. And just like last year, you will be able to request a student to help facilitate the discussion.
In regards to accountability, we will be asking students to answer a few questions on the book they read. If they answered the questions, then they get to be entered into a class raffle. The winner of the class raffle will be given an iTunes card. We don't want to tell the students about the raffle ahead of time, we want them to be choosing to read for pleasure.

Below is the book suggestion form. Let me know if you have any questions or concerns. And Happy Reading :)