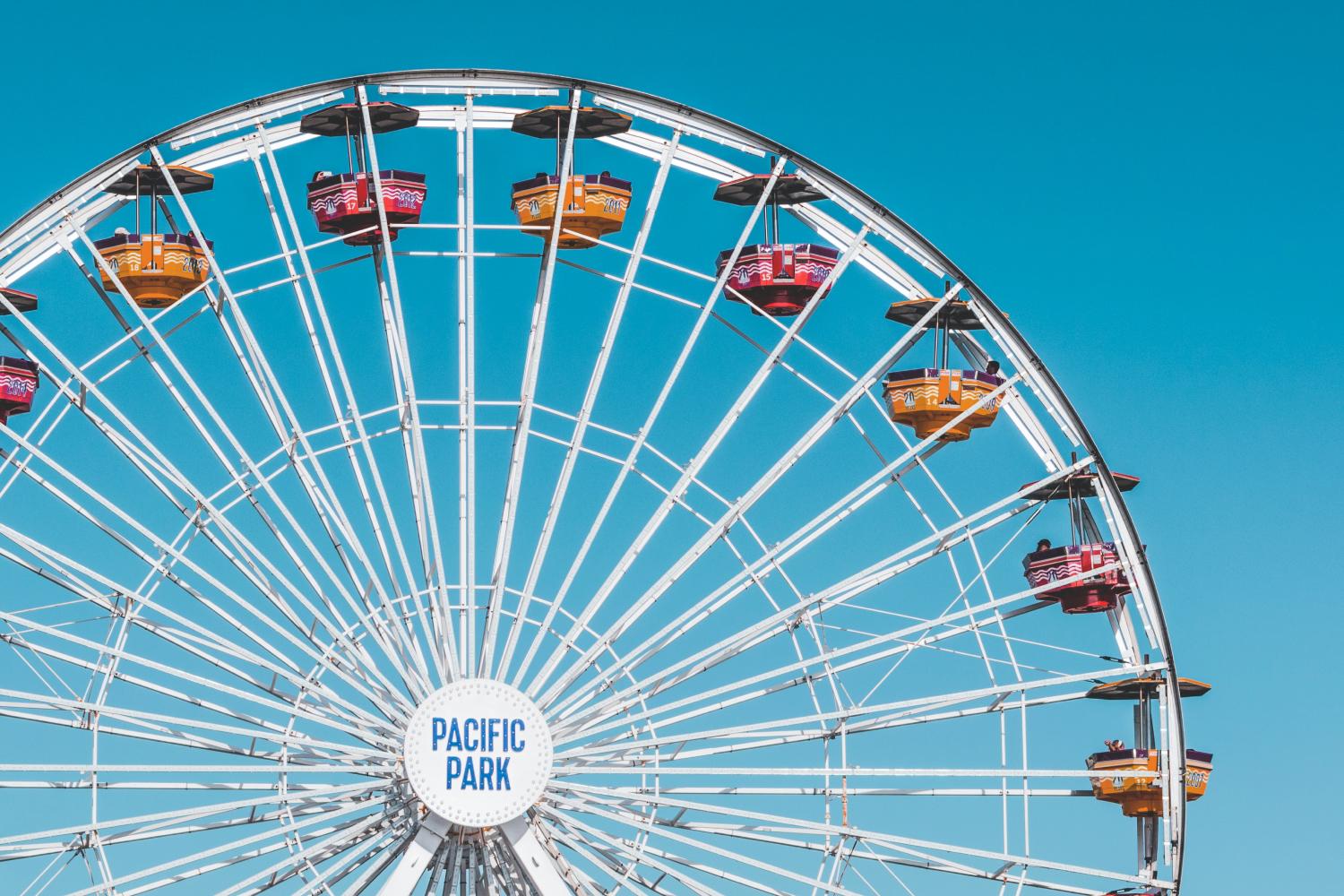 ASASP Union Times
Students Returning SY "24 Edition 1 - August 28, 2023
Welcome Back
Greetings ASASP Members,
Welcome to the 2024 school year. Hopefully, you enjoyed some real time off from school this summer to enjoy yourself and your family. The work that you do is not something to be taken lightly at all.
It is my hope that your first day with students back in school was as smooth as butter. I am sure that for most of you it was a very smooth day, because I know the lengths that you go to, to ensure your students do not feel the brunt of the dysfunction and disruptions that are bound to occur the first few days of school. Nevertheless, I am hopeful that each day things will get better as students and staff become acclimated to life without a full staff due to shortages.
The union is aware of the shortages and will be working with Superintendent House and his administration to help bring about the solutions necessary to end the lack of certified, qualified staff to fill the hundreds and possibly thousands of vacancies. There is no doubt that Mr. House inherited a system that was already spiralling out of control, but he must find his footing in these most challenging times as quickly as possible to minimize the negative impact these factors will have on our children.
Thank you for that you do each day to ensure that adequate staff is employed, programs are funded, staff development occurs and the like. Every member of this union contributes to the success of this the school district and your efforts and issues will not be overlooked as we begin to prepare for our negotiations. Please keep your eyes and ears open for the formation of committees throughout the month of September, as we have just four months before negotiations should begin.
Have a great week and please reach out to the office if you have questions that need to be answered.
Jeffery Parker, Executive Director ASASP
Shout Outs and Thank You's
https://www.youtube.com/watch?v=3GwjfUFyY6M
Unit 3 Shout Out:
The following folks out of Bonnie Johns are some of the hardest working members in PGCPS and they are ASASP member, they see to it that each and every i is dotted and t is crossed as they have dedicated themselves to the work that makes PGCPS go round and round each day:
Welcome Back Bonnie Johns ASASP Crew and thank you for all that you do every day to support the school administrators, students and staff of PGCPS.
Without your expertise each day PGCPS would be lost. Have a fantastic year and let me know when in September, I can come over and bring you all lunch as a group...... I'll be waiting to hear back, but in the meantime let's celebrate even though we don't own the rights to the clip!!
1. Antonetti, Edward
2. Evans, Robin Lynn
3. Gooch, Melinda
4. Govoni, Brian John
5. Hayward, Milton
6. Houze, Clarence W.
7. Onwukwe, Charles
8. Pinkney, Chantelle
9. Proctor, Michelle L.
10. Rankins, Elaine
11. Short, Shanita L.
12. Simmons, Tia R.
13. Taylor, Patrick E.
14. Washington, Wade
15. Zahren, David R.
Shout Out to Unit 3 Skyline Administration Building
We would like to also send a Shout Out to the hardworking ASASP Staff down at Skyline Administration Building. Thank you for all you do to keep the wheels on the bus to go round and round, transporting over 100,000 students safely everyday.
Al those of you at Skyline that make sure no child has to learn on an empty stomach 180 days out of the school year. You are all awesome and the schools could not run without the support your teams make everyday. We look forward to hearing from you to let us know when you would like us to break bread with you as an ASASP group. We will come sometime in September and we will bring the bread. Now you know we don't own the rights to the clip, but we love it and thought you might too!
1. Allen, Alemnesh W.
2. Beckles-Morgan, Janice Y.
3. Berry, Clay C.
4. Bridges, Herbert G.
5. Burgess, David A.
6. Byrd, Dawn M.
7. Carter-Harrison, Tiffany
8. Close, Glendon R.
9. Contee, Wanda B.
10. Dreszer, Mark J.
11. Durand, Luis
12. Everette, Dee-on A.
13. Fenton, Seth J.
14. Fletcher, Francis e.
15. Haynes, Dominique J.
16. Morrison, Sharon D.
17. Puertollano, Patrice J.
18. Ross, Christell
19. Schuettler, Carl J.
20. Spruill, Tony
21. Talbott, Cory Jo
22. Tuck, Rhonda E.
23. Weston, Ashley E.
You Better Think Before You Act!!
We know the frustration you face daily
BUT
Don't Resign from the System/Position
Take 24-72 Hours to Contemplate
B4
U "Act Out" In Oracle!!!
YOU BETTER KNOW IT…….
Assault - If you get PHYSICALLY ASSAULTED, intentionally or not, you can apply for ASSAULT LEAVE which would be beneficial especially if you sustain physical injuries that may reoccur or cause lingering effects. You have 48 Hours to seek and provide documentation of medical attention to increase your chances of approval..
Maryland Blueprint For Education......
Stay on top of whats going on with Maryland's Blueprint on Education. PGCPS has submitted it's plan along with the other 23 jurisdictions.
210 Days of Work for 210 Day of Pay!!
Important Information and Links
The next 2 Weeks at ASASP-PGCPS!
August 28th Monday (Day 20/210) – ASASP
29th Tuesday (Day 21/210) – ASASP
30th Wednesday (Day 22/210) – ASASP
31st Thursday (Day 23/210) – ASASP
September 1st Friday (Day 24/210) – ASASP
September 4th Labor Day - SCHOOLS and OFFICES CLOSED
5th Tuesday (25/210) – ASASP
6th Wednesday (26/210) – ASASP
7th Thursday (27/210) - ASASP
8th Friday (28/210) - ASASP
PGCPS School Calendar 2023-24

PGCPS SCHOOL CALENDAR 2023-2024 for PLANNING!
MASSP – Maryland Association of Secondary School Principals
MAESP – Maryland Association of Elementary School Principals
Prince George's County Board of Education
Maryland Department of Education
United States Department of Education

ASASP BOARD OF DIRECTORS 2023
Unit II and Unit III
Thank you for your membership, support and dedication to the education of our young people. Feel free to reach out to the board to share concerns, we are here to serve!!
Jeffery J. Parker, Executive Director
Benjamin Pryor, President
Your ASASP Board of Directors - Representatives
Benjamin Pryor - President
Tony Spruill - Vice President ***
Carlene Murray - Secretary ***
Danny Miller - Treasurer ***
Jennifer Williams - Board Member (Unit III Board Member) ***
Dana Brown - Board Member (Unit III Board Member) ***
Michelle Towles-Monroe - Board Member (Middle School Principal) ***
Simone Malloy - Board Member (At Large)
Nichelle Williams - Assistant Principal (At Large)
Traketa Wray - Instructional Supervisor (Instructional Supervisor)
Vacancy - Board Member (Secondary Assistant Principal)
Jewel Preston - Board Member (Elementary Principal)
Vacancy – Board Member (High School Principal)
Antinia Robinson - Board Member (Unit III Board Member)
Crystal Bright-Mundell (Elementary AP/Wing Coordinator)***
*** indicates new Board Members elected in most recent election (August 2022)
A Word from our National Affiliate
Know Your Rights!
KNOW YOUR RIGHTS…..Cause You Need To Know, especially if you get Anonymous Complaints:
3.17 SLLA Test – Any unit member who has taken the School Leaders Licensure Assessment Test will be reimbursed for 100% of the cost of the test not to exceed $475 upon verification of success.
3.05C Evaluation – Individual performance objectives or job targets will be recorded in writing and signed by the evaluator and the unit member NO LATER than October 1st or within 30 days of assignment.
3.05 I – Unit members will be advised of complaints against them or adverse information concerning them and be given ample opportunity to address such complaints or adverse information when appropriate. Such information or complaints shall not be used in employee evaluations absent investigation and confirmation of the information by the supervisor.
3.05 J – Whenever a formal complaint is lodged against a unit member by a student, parent or any other member of the public, the appropriate school system official shall notify the member of the complaint, the complainant and the charge(s) in writing within 10 days of receipt of the written complaint. The unit member shall be provided the name of the complainant, except where prohibited by law or established by the board of education.
3.11 Discipline/Discharge
A. Whenever a formal complaint is lodged against a unit member, the appropriate school system official shall notify the member of the complaint, the complainant and the charge(s) in writing within ten (10) days of receipt of the written complaint. The unit member shall be provided the name of the complainant, except where prohibited by law or established Board policy. If such notice is not provided within 10 working days of the request, the complaint shall be dismissed.
B. A unit member, upon request, has the right to have Association representation at a meeting which is scheduled for the purpose of investigating whether the unit member has engaged in misconduct warranting discipline.
Union History For Your Knowledge!
Union History...... You Can't Afford Not to Know $$$
Please take a few minutes to educate yourself or refresh your knowledge of the history and current struggles facing unions. The three videos provide and overall basis of union roles and responsibilities, as well as the limitations and obstacles unions face every day.
Let us know if like the information provided in these articles by clicking "LIKE." If you don't like it or see the benefit, let us know that as well. We want to make sure that we are providing what you need to know.
https://www.youtube.com/watch?v=1P4BX-5fPDA&t=26s
https://www.youtube.com/watch?v=402m57yFjTM

Jeffery Parker
Jeffery is using Smore to create beautiful newsletters