The Special Edition
Royal Oak Special Educator News - March 2015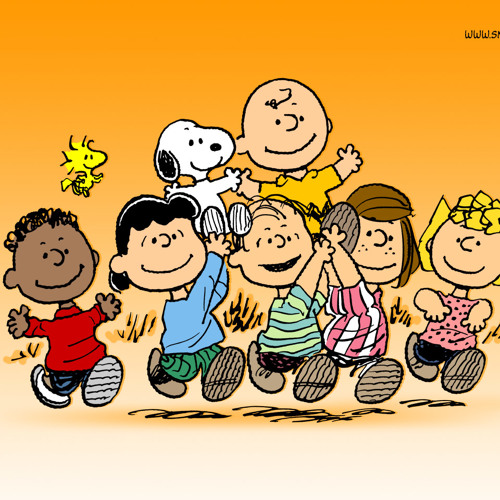 Jane Flarity-Gram
Peanuts by Jane Flarity-Gram
From Your Director
Dear Royal Oak Educators,
It's true, spring has arrived and we have officially put winter behind us! This time of year brings energy, more time out doors and more sunshine, the perfect equation for happiness. Spring is also the time of year when special educators are scheduling year end and move up IEP's, this too should be a time of celebration as students' goals and objectives are being attained as a result of your hard work!
Improving programming and successful learning outcomes continues to be our focus. During the past few months I have engaged in numerous conversations with staff and outside supports regarding the Language! Program, Co-teaching models, Step up to Writing, Read Naturally and Orton Gilliingham. I firmly believe our mission in special education is to provide individualized programming to meet the needs of a diverse learning community. That said, we need to pay closer attention to individual learning needs and not a one size fits all model. As you know, during these next few weeks we will be shoring up schedules for the fall and discussing staffing needs. Therefore, if you have ideas that may benefit our students with IEP's, please make certain you share with your administrator.
During our February professional development we discussed the most current guidelines for recommending extended year programming. Below I have included the PowerPoint and supporting documents for your review. Please remember our date of April 1st, 2015 for submission of data and recommendations for your students. If additional time is needed to consider regression and recoupment as a result of spring break, please let me know.
Thank you for your continued effort in working with students with unique learning challenges and building collaborative relationships with parents. At times this can seem overwhelming, but this is the work we signed up for. It may be helpful to remember that every challenging situation provides a learning opportunity for the future.
Keep that positive energy flowing and remember our spring break is just around the corner. Thank you for the care, skill and passion you bring to Royal Oak Schools everyday!
Most sincerely,
Jane
Trike Tuesday with Susan Blomberg's Early Childhood Special Education Students
Royal Oak Opens Middle School and High School Autism Classrooms in 2015
The Autsim Planning Committee of Karen Erwin, Carol Clippard, Jeannine Howe and myself have be meeting regularly since October. This work has included dialogue with middle and high school administrators, central office, ancillary staff and directors from neighboring districts. A Welcome Night was held on February 26th to provide information to families returning to our district. I was extremely proud of the staff that attended and participated in the discussion. Their confidence and skill was apparent to all! Thank you to Karen Erwin, Jeannine Howe, Matthew Peven, Lori Ellis and Erin Shaughnessy. We will continue our work in the facilitation of classroom programming for our students with autism.
This October, Addams helped to raise over $1,200 for Autism research and services by participating in a "change for change" campaign. As more and more children are being diagnosed with autism it is becoming increasingly important to educate individuals of all ages on the importance of acceptance, helping others, patience and leadership.
In an effort to build these skills, Addams will be participating in several events throughout the month of April. Student Senate will have a table set up at Open House on March 26th to share information with you and sell autism bracelets. The profits from the bracelets and bake sale will go towards our Autism Walk Team. The students can wear these bracelets on World Autism Awareness Day as well as every Friday in April. World Autism Awareness Day is April 2nd. We will be celebrating by wearing blue! In addition to these fun events, students will talk about how to be a friend to someone with autism and participate in an art activity.
You can help your student understand autism by discussing how being different is not the same as being less and that everyone is special in their own way. For additional resources please refer to autismspeaks.org.
IB MYP Authorization Visit
As you may know, on March 11th -13th Royal Oak Schools was visited by a team of educators from the International Baccalaureate Program. Over the course of two days, these individuals observed in classrooms, spoke with teams of teachers, administrators and students, and reviewed supporting documentation from the middle and high school. During a summary session with the IB Team, they provided feedback regarding what they observed and asked further clarifying questions. During this time the team applauded our special education teachers. According to their observation, they felt special educators' demonstrated flexibility in their thinking, the ability to articulate their passion and problem solve, as well as a willingness to try new approaches. Congratulations to all, it would appear our co-teaching model is positively impacting instruction for both special and general education!