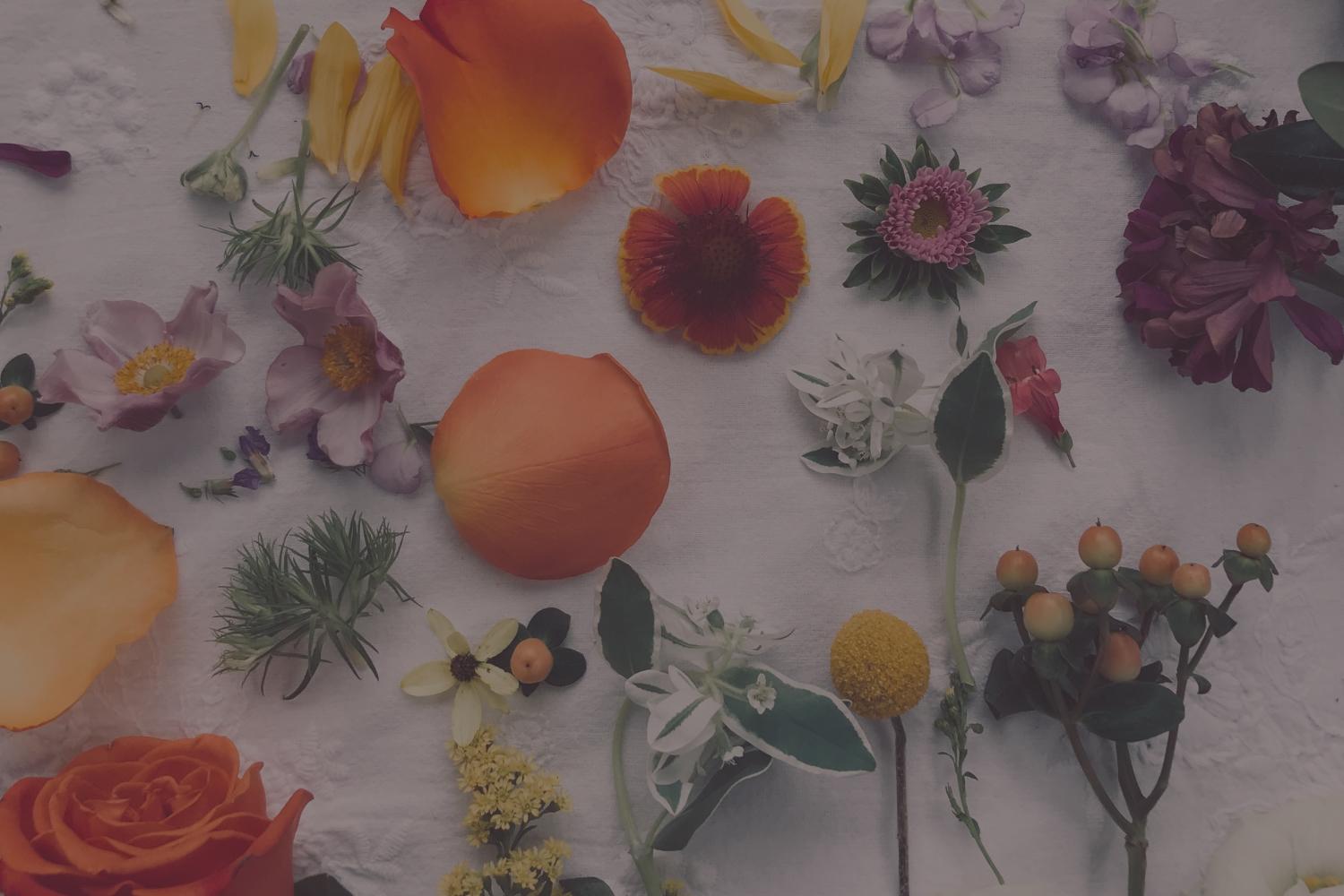 April 2023
High School Student Services
Important Dates To Remember
End of Q3: 4/7/23

End of Q4 Progress Reports: 5/19/23
June Regents Exams: 6/1/23 (US History) & 6/14/23 - 6/16/23 & 6/20/22 - 6/22/23
End of Q4: 6/16/23
Class of 2023 Graduation: 6/22/23
Information For All Students
Schuylerville Unified Sports Information
The start of our Unified Basketball season is quickly approaching and ANYONE is eligible to participate! Practices will begin in April with a month-long basketball season in May! Interested students may learn more below:
Click here to read more about eligibility requirements.
If a student is interested in participating as a player or a partner, the student or student's parent/guardian should send an email to unifiedsports@schuylerville.org.

Schuylerville High School student volunteers are needed! Click here for a Google Form.
The Hudson Mohawk AHEC MASH Camp is now accepting applications! This program provides a unique opportunity for students entering grades 9-12 to engage with many different providers in the healthcare workforce through interactive presentations. This program helps youth understand the extensive variety of careers available to them in the healthcare industry. There are four 1-day programs running this year. Information on each camp (including the date and location), along with the application, can be found here. Application deadline: June 9, 2023.
AP Testing Information

If you are scheduled to take an AP test in May, please see the schedule below. If you have questions, please reach out to Ms. Bean in Student Services.
Wilton Wildlife Preserve & Park - Earth Day Essay Contest
This year's theme: Invest in Our Planet, which is a continuation of last year's theme! One winner in each category of lower elementary, upper elementary, middle school, and high school will receive a $50.00 cash prize. Deadline: Friday, April 21, 2023. More information can be found on the flyer below:
Employment Opportunities
Schuylerville Central School has the following job opportunities (from June 26, 2023 - September 1, 2023): four (4) student workers to assist the custodial department. Student must have valid working papers; interested candidates must apply by April 21, 2023 to Paul Irish (Building & Grounds Department).
Saratoga Bridges - whether you are looking for summer employment or full-time employment, be sure to take a look at what Saratoga Bridges has to offer you! See the three flyers below for more information:
Upcoming Events with the Coast Guard
On Sunday, April 2, 2023, at the Coast Guard Academy, there is a Measure for Measure event. This event will showcase the Band and Culinary Specialists of the Coast Guard. Also, on Friday July 21, 2023, there will be a tour of Station Burlington. More information can be found on the flyers below:
HVCC to offer FREE summer courses
The College in the High School program at HVCC is offering FREE college courses (up to 8 credits) to students entering their junior or senior year of high school in the fall of 2023. Registration, as well as a list of available courses, can be found on HVCC's website. Additional information can be found below:
Enrollment in these courses is limited to high school students.
Courses are taught by Hudson Valley Community College faculty.
No cost for Summer 2023 College in the High School Classes!
All expenses – tuition, books and fees – for summer College in the High School classes are funded by a college scholarship. Note: The scholarship offer covers up to eight credits.
Spring Break Info Session at SUNY Adirondack
SUNY Adirondack is offering an expanded information session for students in the region during spring break. On April 10th at 10 am, students and guests have an opportunity to meet for light refreshments in the Multi-Purpose Room of the Residence Hall (here's a map of campus), where College Access Advisors will highlight SUNY Adirondack's programs, services and the application process. The event will go until 1 p.m. and includes a student-led campus tour. Highlights of the tour will include the state-of-the-art turf field (opening in May), broadcast studios, working farm, nursing simulation lab, 400-person Residence Hall and more. Spots are limited to the first 50 people who register, so be sure to register early using this link.

Summer Courses
Georgetown University Pre-College Online Program: applications are now being accepted for Georgetown's summer programs; students must be at least 13 years old; various programs are available ranging from medicine to international relations to cybersecurity (and many others). Please find more information and registration information here.
2023-2024 Scheduling Update
Over the past few months we have been busy meeting with students and their parents/guardians to discuss courses for next year, as well as plans for after high school. Parents/Guardians, thank you for your involvement during these meetings. It is always great to have you join us for these meetings!
With May 1st (Decision Day) just around the corner, are you still unsure about which college is the best choice for you? The questions below (courtesy of Siena College) could help with your decision:

1. What do you see as your next step?
2. What do you have left to do before you make your decision?
3. When you think about making your decision, what are you worried about most?
4. Which schools are on your final list and why?
5. If you had to choose today, what might be a reason or two you would pick (School Name)?
6. If you had to choose today, what might be a reason or two you wouldn't pick (School Name)?
7. Run me through how you're going to be making your decision and who is going to help you decide.

Scholarships
Richard Eglin Memorial Scholarship:

eligible applicants must have signed enlistment paperwork for the United States Armed Forces, Reserves, or R.O.T.C. Application and more information can be found

here

. Deadline: June 2, 2023.

Capital District Counseling Association Scholarship:

eligible applicants must be enrolling at a Capital Region undergraduate institution. The application, along with additional information can be found

here

. Deadline: May 1, 2023

Hudson Crossing Park Seedling Award: eligible applicants must be seniors from Saratoga, Warren, or Washington counties who have shown excellence and dedication to their environment and community. Ideal candidates have served as role models and show the difference that an individual can make for their neighbors, as well as their world. To apply, students are asked to submit an essay of around 1,000 words, or a 3-5 minute video, demonstrating how they have used leadership and other skills to serve their environment and/or community. Submissions must be sent by 5 p.m. on Monday, May 1, 2023 via email to

kmorse@hudsoncrossingpark.org

, or by physical mail to Hudson Crossing Park, Attention: Seedling Award Committee, P.O. Box 144, Schuylerville, NY 12871.

Women's Republican Club of Saratoga County: eligible applicants must be a graduating college bound senior and a Saratoga County resident. More information, including the application can be found here. Deadline: May 12, 2023

Dollars for Scholars: our local chapter of Dollars for Scholars awards various scholarships to graduating seniors. The Schuylerville online application can be found here and will officially open on April 1, 2023. Once you are on the home page, click on the 'Students and Parents' tab at the top of the page. Find the Student and Parent Login, click on the red Login. This will open the Scholarship America Dollars for Scholars Student Center. You should see 'Don't have an account yet? Create one here.' After clicking on that link, find Schuylerville Junior-Senior High School, under 'High School Name' and click on the blue link that reads 'Choose this school.' You will then be directed to several pages of info that students need to fill in…only those with asterisks are required. Questions can be directed to Lisa Schwartz or a student's school counselor. Deadline: May 25, 2023

American Society of Civil Engineers: eligible applicants must be intending to enroll in an ABET accredited Civil Engineering curriculum leading to a Bachelor of Science degree or plan to enroll in a certified two-year Civil Engineering Technology program with the intent of transferring to an ABET accredited school to obtain a Bachelor's degree. Application can be found here. Deadline: April 7, 2023

Old Saratoga Historical Association Scholarships: eligible applicants must be attending a two or four year college in the fall and complete a 600-word essay on: "The role Philip Schuyler played in the development of Old Saratoga (Schuylerville)" OR "How living in an historic village or area has influenced my life." More application information can be found here. Deadline: May 15, 2023

Epilepsy Foundation of Northeastern New York Scholarship: eligible applicants must be graduating high school seniors or students who will be enrolled at any post high school institution of higher learning. More information, including the application, can be found here. Deadline: May 5, 2023
Spring College Fairs
There will be many SUNY College Fairs across New York State in the coming weeks! Each fair will include admissions representatives from 40 or more SUNY campuses. Please use this link to register.
SUNY Broome Community College | April 20

Rockland Community College | April 26

SUNY New Paltz | April 27

SUNY Brockport | May 3

SUNY Buffalo State | May 4

Suffolk County Community College | May 7

New York City | May 21
College Visits
The spring and summer usually present great opportunities to explore more about college campuses. While there is always an option of touring a campus virtually, nothing really beats stepping foot on a campus, in person! In an effort to make the most of your visit, try following the steps outlined below (Source: LINK For Counselors):
Be prepared: do your research about the school before hand to learn about what they have to offer you as a student (academic programs, housing, extracurriculars, etc.)
Gather information while you wait: check out the campus newspaper, brochures, and bulletin boards around campus as you wait to get started with your tour
Be inquisitive: your tour guide will likely be a current student on campus, so ask them questions (What made you select this campus? What has been your most memorable experience here? What made you want to stay at this campus and not transfer? What direction do you plan to head after graduation?)
Keep track of your takeaways: after your tour, quickly make a note with your top pros/cons of the school (consider size, diversity, sense of safety, cleanliness, facilities, etc.)
SAT/ACT Testing Information
The SAT and the ACT will be offered on the following (Saturday) national testing dates. The cost of the SAT is $55. The ACT has a basic fee of $63.00, with an optional writing test (cost with writing is $88.00). If the cost of these tests presents a hardship, you may be eligible for a fee waiver. Please check with Mrs. Rust, Mrs. O'Brien or Ms. Bean.
Test Date (Registration Deadline)
May 6th (April 7th)

June 3rd (May 4th)
Free Personalized SAT Test Prep materials can be found here.
Test Date (Registration Deadline)
June 10th (May 5th)

July 15th (June 16th)*
*No test center in New York
Wondering what the difference is between the SAT and ACT?
Find out about the differences and similarities below to see which test is best for you:
You're Almost Halfway Through High School! Now What?
With your final two years of high school on the horizon, it's a great time to start thinking about what your future might look like. In October 2023, we plan to administer the PSAT (Preliminary SAT). If you want to take the PSAT, you will need to register with Student Services in the fall (more information to follow). The PSAT is a great way to practice the actual SAT. By taking the PSAT, you will have free personalized access to very useful college/career planning tools and SAT prep guides, such as Khan Academy and Big Future. We also recommend taking the SAT in the spring of your junior year and again the fall of your senior year. If you are currently a student with an IEP or a 504 Accommodation Plan and would like to use your accommodations on the PSAT or SAT, please contact your counselor to make sure you have already applied for your accommodations.

For those of you who applied to a CTE program at BOCES or an Early College program through SUNY Adirondack for next year, please make sure to keep up with your grades and attendance as the school year comes to an end!
Your First Year of High School is (Almost) Under Your Belt!!
It's hard to believe your first year of high school has come and is almost gone! Looking back on your transition to high school, how do you feel it went? Are there things you should do differently as a 10th grader? Did you regularly attend your classes? What activities were you able to get involved in? Take some time to self-reflect ... it will help as you move forward with your academic career!

If your 9th grade year did not go as well as you had hoped, there is time to redeem yourself! Showing colleges/universities/trade schools/employers an upward trend of academic success is so very important. On the other hand, if your 9th grade year went exactly as you had planned, it's important to continue with your strong academic performance over the next three years of high school!
For those of you who are interested in attending a CTE program at BOCES in 11th and 12th grade, please make sure you are performing to the best of your ability and that you are attending school on a regular basis. Stayed tuned for more information about a visit to BOCES during the second semester of your 10th grade year.
Contact Information
HIGH SCHOOL STUDENT SERVICES

Mrs. Tracy Lyon, Secretary

(518) 695-2256. ext 2239
School Counselor Contact Information
Mrs. O'Brien (A-G, Grades 9 - 11; A-L, Grade 12)
Ms. Bean (H-M, Grades 9 & 10 ; H-L, Grade 11; Career Education & AP Coordinator)
Mrs. Rust (N-Z, Grades 9 & 10; M-Z, Grades 11 & 12)
Sarah Rust
Sarah is using Smore to create beautiful newsletters