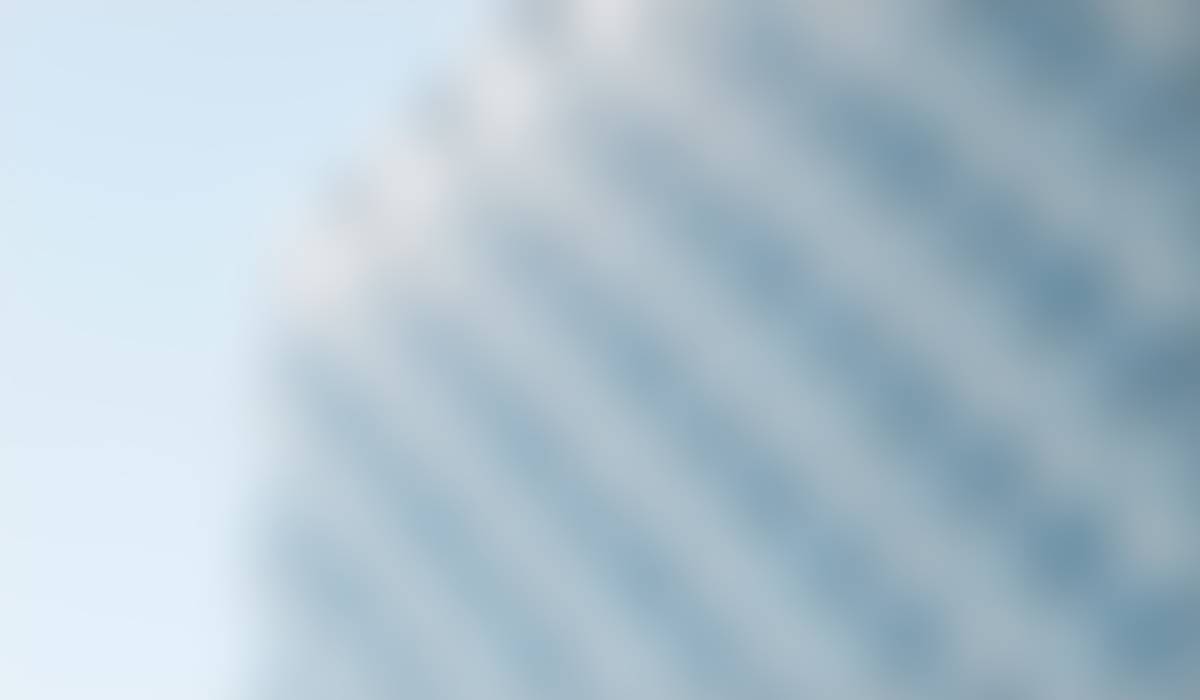 NPS Superintendent's Newsletter
September 16, 2022
Dear NPS Community,
As we welcome our students back to school, I am sure school safety and security planning is on the minds of our families. Creating safe and supportive school environments continues to be our top priority.
With over 2200 students and 450 faculty and staff in our buildings daily, a number of systems are in place to address safety and security. The articles in this newsletter provide an overview of our multi-faceted approach.
It is important to note that we pay attention to school culture and climate to make sure every child and staff member can say "I belong here." Research very clearly speaks to the importance of a preventative approach that builds students' interpersonal skills and creates positive connections with adults.
As we have discussed in previous presentations, this work happens throughout the school day. Classroom structures, PBIS programs, advisory classes, and school wide assemblies allow us to intentionally focus on helping every child have a positive relationship with school. Clubs, teams, and extracurricular activities help young people connect with each other and our school community.
In addition, our operational plans address the complex security needs of a school district. This work includes protocols for maintaining the daily security of each building as well as responding to emergency situations. Technology, personnel, professional development, and procedures all contribute to our comprehensive security plan.
Finally, I invite you to join the School Committee for a public forum on school safety and security to be held on October 3rd at 6:30 PM in the Newburyport Senior Community Center (331 High Street).
Respectfully,
Sean Gallagher
Superintendent of Schools
I have spoken often about our approach to school culture and climate and our vision around a culture of belonging. To effectively address school violence, we need to think about prevention and early intervention. Research on school safety clearly shows the power of a comprehensive approach to creating a positive school climate that helps young people develop skills and effectively solve problems.
There is no one activity that allows us to build this culture of belonging. It happens every day, a thousand times a day. From the start of school when a young person is welcomed into the building to the end of the day when they ride the bus home, their experiences are building their relationship to school and to learning.
Programs like Positive Behavior Intervention Systems and student advisories help us create shared expectations and approach daily rules and regulations as agreements among the whole community. Staff work collaboratively to establish and teach expectations that provide a predictable daily routine.
We encourage students and parents to connect to our schools outside of school hours. Through community events, clubs, athletics, music and performing arts, young people can pursue a variety of interests. Connections that young people make to each other and their schools on the stage, on the playing field, or in a robotics lab provide another preventative layer of safety.
Student voice continues to be an area of growth for the district. Expanded student council programs at the middle and high schools and a focus on dialogue techniques and skills are allowing us to cultivate a culture where every student can contribute.
Along with prevention, our schools also offer intervention programs to support students when they hit the inevitable hurdles. School counseling programs, trauma-informed systems, and restorative disciplinary practices contribute to our overall approach to building a culture of belonging. When we normalize support for mental health and provide positive approaches to discipline, young people learn to look to adults for support.
Finally, our professional development programs allow the adults in the system to develop skills in understanding and including all our students. Educators are always learning new strategies for teaching, developing new lessons to enhance engagement, and evaluating data to make sure every student can grow and learn.
I am proud of the progress we have made as a district to create a safe and supportive learning environment. We will continue to work with students, staff, and families to create new programs and collaboratively address problems.
NPS has comprehensive safety and crisis plans to address building safety and outline crisis planning. Below is an overview of our systems and protocols.
Managing Building Access
This year our school offices will be using Raptor Technologies Visitor Management System for guest sign-in. Visitors scan their IDs and complete a check-in process. Badges print instantly and are used for an easy check-out. This software will allow us to effectively manage guest access to each building.
In addition, each school has protocols in place for student late arrival and dismissal. District staff also follow a sign-in and out procedure so we know at any given time who is in our buildings.
Ensuring Building Security
Director of Facilities Steve Bergholm oversees our security systems. Locking devices, security cameras, and alarm systems are regularly evaluated and updated. Mr. Bergholm works directly with Newburyport Fire and Police Departments to test and maintain alarm and response systems.
Each building has an arrival and dismissal protocol. Doors are open during arrival and dismissal and locked for the rest of the day. All guests and students arriving late must access our buildings through the front door. Each school has a video doorbell where guests are asked to state their name and the name of the person they are visiting before being buzzed into the building.
The district is in the process of adding Safety Officers to each building. These employees will support the building administration in overseeing the general security of the building throughout the day–checking doors, providing support when outside spaces are used, and working collaboratively with Mr. Bergholm to oversee systems.
Most importantly, our students, parents, and staff must work together to create a culture of safety and security. Every member of our community is encouraged to "see something, say something." If a door is open, a guest does not have a pass, or some other concern arises, please let our administrative teams know.
Coordinating with the Newburyport Police Department
The NPS and NPD have a memorandum of understanding that allows us to work collaboratively to address safety and security concerns. Officer Kyle McElroy is the School Resource Officer assigned to the district. Officer McElroy is often in and out of the buildings, and as a part of his role, works to build strong relationships with our students.
In addition, the schools and police department work collaboratively to develop emergency response systems, practice our protocols, and evaluate procedures. See below for a note from Newburyport Police Department City Marshal, Mark R. Murray.
Providing Professional Development
All district staff participate in annual mandated training that includes responding to medical, fire, and active shooter emergencies.
Medical emergency plans are overseen by our District Nurse Leader Lauren McDonald. Along with our nursing team, Ms. McDonald ensures that staff know how to respond in the case of a medical emergency. This training ranges from EpiPen use to first aid and CPR training. All of our buildings are equipped with AEDs.
Building administrators work with Steve Bergholm and the Newburyport Fire Department to develop, practice, and drill evacuation plans. These plans are updated annually and reflect the unique needs of our students and staff.
All district staff take an annual ALICE Training Institute online workshop. Newburyport has used the ALICE model for active shooter preparation since 2017. In addition to annual staff training, each building administrator works collaboratively with our School Resource Officer Kyle McElroy to plan age-appropriate workshops or drills for students.
This spring our School Committee passed a Secure Gun Storage Resolution. As the resolution notes, NPS is committed to creating a school climate where every student can be their best self, and safety is integral to this work.
The Secure Gun Storage Resolution recognizes "statistics surrounding gun violence in the US and research that proves secure gun storage reduces firearm injuries among our youth." As we start a new school year, we urge all families to understand the laws, take action to secure firearms, and have conversations with your children about gun safety.
Massachusetts law requires "all guns to be stored in a locked container or equipped with a tamper-resistant mechanical lock or other safety device." For a complete list of approved safety/locking devices, see the Mass.gov Website.
The BeSmart website and program has many resources and tools to help families talk with young people about gun safety and plan for safe storage at home. As BeSmart notes on their website, "research shows that [safe] storage practices can play a vital role in reducing the risk of gun violence, particularly among children."
Check out these BeSmart practical guides:
As we start another school year, we hope every parent and guardian takes the time to get informed about gun safety and secure storage in the home.
Greetings at the start of a new school year! We are fortunate to live in an area with such a vibrant and active school community. The safety, security, and well-being of the students and staff in Newburyport schools is of the utmost importance for the Newburyport Police Department. We are pleased to welcome Officer Kyle McElroy back this year as our dedicated School Resource Officer.
In addition to Officer McElroy, you will notice many other officers, detectives, and supervisors in or around the various schools on a daily basis. Officers will be conducting traffic safety and enforcement around the schools as well as taking time to walk through the halls during school hours. Traffic enforcement around the schools has led to safer motorist behaviors in those areas throughout the school year.
Having a presence and connection in the schools helps strengthen our community. Every interaction that an officer has with students or staff is an opportunity to reinforce our partnership with the school community.

We are excited for the upcoming school year and look forward to being present for students, staff, administrators, and parents. We hope that everyone has a safe and happy school year!
Respectfully,
Marshal Mark Murray
School Quick Links
Transportation--bus routes and bus passes
Food Services--manage your child's lunch account, access menus, see FAQs
School Hours--arrival and dismissal time for regular and early release dates
Parent Health Portal--sign into the SNAP health portal to update your student's health information
District Calendar --see school sites for school-specific calendar
Aspen Family Portal--student contact and schedule information
Technology Help--Need password/username help? Submit a ticket with our help desk!
Lots more information can be found on our newly redesigned web site. Look for information about the Newburyport Public Schools App coming this fall!
Newburyport Public Schools
The port where tradition and innovation converge