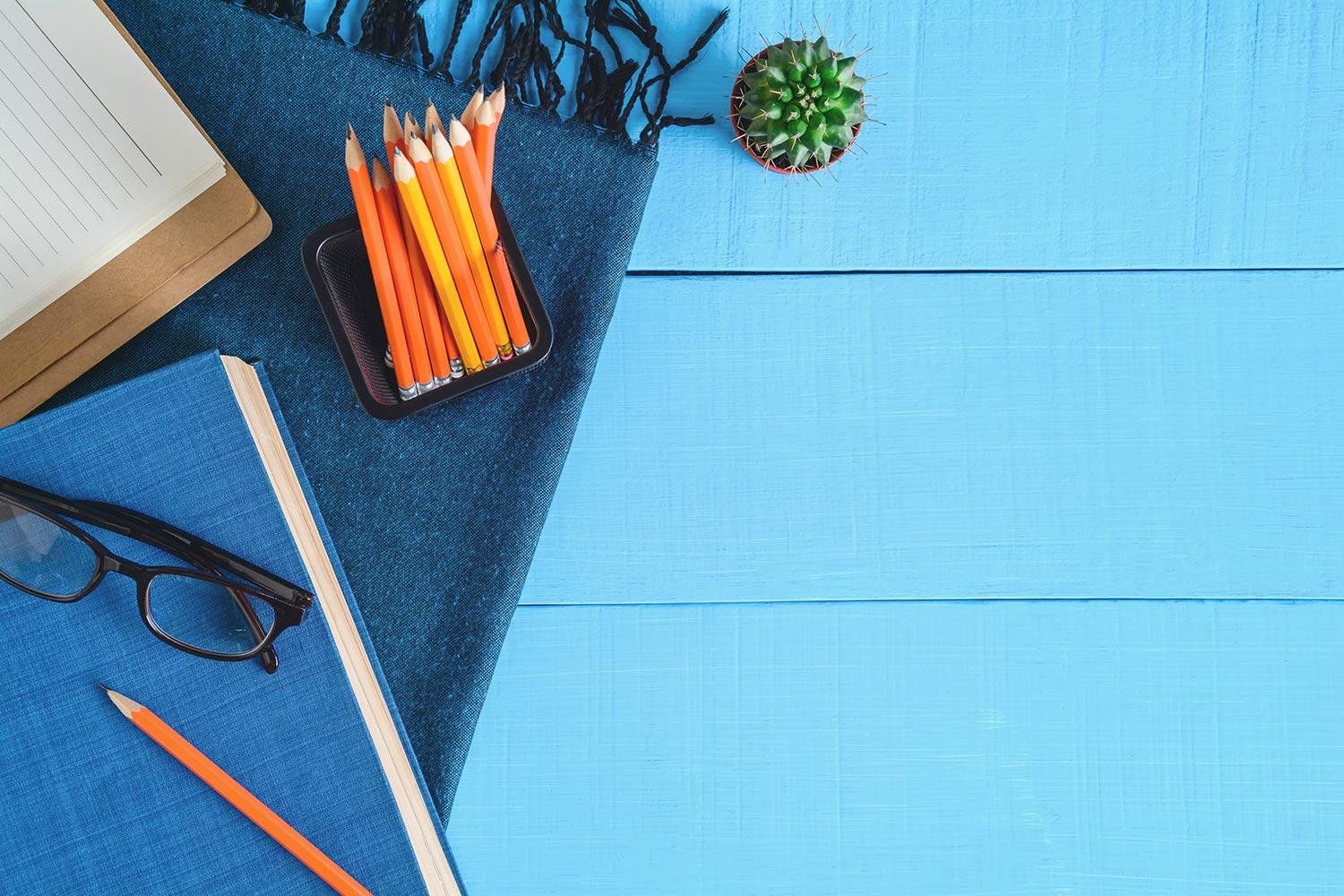 PfISD Employee Express
Feb. 25, 2022
As COVID-19 cases continue to fall in Central Texas and after several months of opportunities to receive vaccines, Pflugerville ISD modified its masking protocols. At this time, masks will be strongly recommended for staff, students, and visitors while indoors for those who are fully vaccinated, and strongly recommended at all times for those who are unvaccinated or immunocompromised. We are strongly committed to the health and safety of our students and staff.
However, in accordance with guidance from TEA, DSHS and the CDC, any staff members who are positive for COVID-19 and only do the required 5-day isolation must wear a mask for the first 5 days back from isolation after a COVID diagnosis.
To help sustain this trend of declining COVID cases, many of our COVID-19 protocols remain in place, including notification of confirmed cases, daily COVID-19 dashboard updates, frequent handwashing, social distancing when possible, and enhanced air filtration. We recognize that pandemic conditions can change rapidly. We will continue to monitor the situation to ensure a healthy and safe environment for our students, staff, and community and communicate any changes made.
Upcoming Events & Holidays
Below are some important dates and a few others to spark creativity or ideas for fun with your students or family.
Days
Feb. 27 – National Pokemon Day



Feb. 28 – Floral Design Day
February Month Holidays
Black History Month

Career & Technology Education Month

American Heart Month

Library Lovers Month

Teen Dating Violence Awareness Month
Greetings from Dr. Killian
Dear Friends,
I hope you all had a good and restful three-day break as we head into the run up to Spring Break. It's hard to believe that we are now almost to the second anniversary of our original COVID shutdown. So, as we close in on that anniversary, I want to thank all of you for the work, as well as the trials and challenges you have each faced over this pandemic. It has truly been a challenging two years and our staff have had to change and grow in so many unexpected ways. Thank you.
This week we had the opportunity to recognize the efforts and work of staff serving our district for double digit years, during our Employee Years of Service event. Employees such as these are the backbone of our district and it was our utmost pleasure to get an opportunity to say thank you to those honored. I want to send a special shout out to our lone 35-year award recipient, Regina Davis of Support Services. Thank you so much for your dedication to PfISD!
One of my favorites jobs is welcoming a new principal to the district, especially those who were once teachers in our district. Please take the time to welcome aboard Jennifer MacAllister to PfISD and Windermere Elementary families. She comes to us from Round Rock ISD and Forest North Elementary, but before that served in roles at Caldwell, Dessau and Wieland. We look forward to working with you.
Have an awesome weekend!
In the best interest of children,

Douglas Killian, Ph.D.
Proud Superintendent
Passionately Serving
COVID-19 Over the Counter Testing Reimbursement
Employees enrolled in the District's medical plan are eligible to be reimbursed for at-home COVID-19 test kits through Express Scripts (our pharmacy vendor). Express Scripts is working on setting up point of sale programming (where you can check out at the pharmacy at no cost). This should be up and running in the next couple of weeks. In the meantime, members will pay cash and submit a direct member reimbursement (DMR) claim to Express Scripts for reimbursement. Please review the flyer linked below for more information.
PfISD partners with APH on COVID-19 vaccines for students
COVID vaccines are now available to all persons aged 5 and up. PfISD has partnered with Austin Public Health and Travis County to provide vaccinations to our students at multiple locations across the district. ANY staff member, eligible PfISD student, and members of staff and students' families are welcome to come and get vaccinated.
These clinics are offering first dose, second dose, and now boosters.
March 29 — The Rock Gym (4-6 p.m.)
* Additional vaccine clinics may be added. Once dates have been set, they will be added to the google form link for registration.
In order to plan for the number of vaccines at each clinic, PLEASE complete the Google Form linked below.
PEF Innovation Grant Applications Open
The Pflugerville Education Foundation is now accepting applications for its latest run of Innovative Teaching Grants. The goal for these grants is to select projects and/or programs for funding that are innovative and stimulate students' learning and creativity by enhancing the existing curriculum.
PEF awards Innovative Teaching Grants up to $2,000 for programs or projects initiated by an individual educator or up to $5,000 for projects initiated by teams or departments.
Applications are open now. Get to innovating your students' learning and apply today! The final day to apply is March 31.
If you have questions, please visit www.thepfoundation.org or call 512-594-0375.
COVID positive employees will isolate for 5 days followed by 5 days of wearing double masks while in a district facility if symptoms have improved. If symptoms have NOT improved, employees will need to reach out to their physician for guidance and obtain a physician's note if it is determined your isolation needs to be extended past 5 days. Employees on the District's health plan (Health Care Highways or BCBS) can utilize the virtual option with MD Live. Download the App or sign up online:

The copay for the high and low plans is $0. Employees on the high deductible plans have a $49 co-pay. Please request a physician's note from MD Live for documentation purposes.
In order to qualify for COVID-19 Paid Sick Leave, you must submit a positive lab-confirmed test. Home tests are not acceptable as proof of a test result for staff. If you are not able to return after the five days of isolation, then a doctor's note is required for any remaining COVID Paid Sick Leave days.
If eligible, 8 days of Covid-19 Paid Sick Leave (CPSL) will be provided. CPSL will be entered/updated in Skyward by HR before the pay period has ended.
Close Contact: If an employee is listed on the employee contact trace form, they will be required to test for COVID with the campus nurse on Day 5 (or Monday if Day 5 falls on a weekend). If an employee refuses to test at Day 5, they will be electing to use their own personal days for the remainder of the 14-day quarantine.
Other items to remember:
Stay home if you are sick. If you have a fever, do not report to work.

Adhere to district

mask mandate while inside district facilities.
Complete the

Screen and Go

each day.
If you are recovering from COVID and have been cleared by HR to return after your five days of isolation, please mark the Screen and Go accordingly and inform your Supervisor/Principal if you fail for symptoms but those symptoms are resolving per district and CDC guidelines.
Please be patient after submitting your COVID-19 Intake form; our HR and Benefits staff members are processing them as quickly as possible. For any questions, reach out to COVID19HRSupport@pfisd.net.
Substitute Teachers Needed
As COVID-19 cases continue to rise, PfISD needs more substitute teachers than ever. Beginning substitutes earn $120 per day, and this can go up based on certification and the number of days worked. To qualify to serve as a substitute in the Pflugerville Independent School District, you must be at least 21 years of age and have a high school diploma. All applicants must complete the online substitute application and attend a Guest Educator orientation.
What a great week for our kids competing in athletic events! We had students place in the state Wrestling meet and 6 of our basketball teams went to the playoffs this week with two continuing on.
HS Wrestling:
We had 2 students medal at the state meet Saturday

Jacob Hansen of PHS placed 2

nd

Maya Kabbaz of WHS placed 6

th
HS Girls Basketball:
Hendrickson HS girls basketball won big this week and will now move on to the regional tournament this weekend in Aldine. Go Hawks!


HS Boys Basketball:
Weiss HS boys played A&M Consolidated High School Thursday night in Giddings. They fell behind in the first quarter and trailed 16-4 at one point. They showed a ton of grit and battled back to a 25-20 halftime lead and won 54-48! It was a very competitive game and they boys played incredibly hard. We are all super proud of them and they are this year's Area Champions!
In this week's CTE Corner, we want to highlight two programs that provide our students with exciting opportunities to gain firsthand experience or certifications.
Animal Science
Housed at WHS, HHS & PHS, the Animal Science program of study is a great fit for students wanting to learn about livestock production & management skills, practice veterinary assisting skills, and even earn the Certified Veterinary Assistant (Level One) credential at no cost! Seniors intern with local vet clinics during their Practicum-level course.
Plant Science
The Plant Science program of study is perfect for students who want to learn plant management practices and/or floral design techniques. Have the opportunity to participate in a school-based business and earn an industry-based certification in floral design, at no cost; complete a Fine Arts graduation credit requirement too! Offered at HHS & PHS, the program is available to all PfISD students with transfer.
Applied Agricultural Engineering
Interested in a future in welding? The Applied Agricultural Engineering program is for you! Practice VR welding techniques on state-of-the-art simulators, as well as live welding in a campus laboratory. Classes also offer industry certification & college credit, both at no cost to the student. Housed at HHS & WHS, the program is available to all PfISD students with transfer.
Students have the opportunity to earn Industry-Based Certifications, complete work-based learning, internships, and even earn dual credit while enrolled in CTE programs.
Join us this month as we highlight our 22 CTE programs on social media. Learn more about each and see what opportunities our students have here in PfISD!
To learn more about all our CTE programs please visit: https://www.pfisd.net/site/Default.aspx?PageID=7406

Each week I like to recognize some of our staff members who have made a positive impact. If you know someone who deserves to be recognized for the passionate service they provide to their coworkers, students or any other member of our community, you may nominate them.
Please use the link below and bookmark it for future use if you happen to know lots of worthy Pfamily members and plan to submit Kudos every week.
Now on to this week's Kudos!
Brettany Kokes of Pflugerville High School CTE (via anonymous): "Kokes has been working really hard in CTE to rebuild the PALS program, continues to excel the RST program, and makes the students excited about all her classes. She has dedicated over 20 years of fun and energetic education to this PHS campus. Kokes' positive attitude with her students enlightens their day and makes students eager to learn."
Stephanie Castillo of River Oaks Elementary (via Irving Martinez): "I have the privilege to work with this person who's always in the best spirits to give her all to her students. She's always aware of what's going around in the classroom, so she can serve the students better. She knows when and how to cut the nonsense and bring the students back to 'learning mode'. As a new teacher in the grade level, I really appreciate the way she eagerly shows me her current and previous ways to cover different TEKS and more. She shares enthusiastically the lesson plans on a weekly basis and has always been open to suggestions to make changes and adjustments. She is always very knowledgeable, and approachable. I feel very comfortable and pleased to work with someone so committed to her job. Thank you, Mrs. Stephanie Castillo, for making my transition to River Oaks ES and this new grade level so enjoyable and fruitful!"
Frances Vargas of PfISD Multilingual (via Benita Martinez): "The relationship established between Frances, instructional coaches, teachers and campus staff are obvious and a fundamental piece of student success. Thank you for guiding me in this new endeavor!"
Murchison Elementary custodians (via Carrie Marchese): "Lorenza, Cruz, and Lilia are so sweet and have such positive attitudes. No matter the task, they are quick to help without hesitation. We recently had toner explode in the workroom and they were so sweet when they came in to clean it up. They are a great crew and Murchison is lucky to have them."
Ashley Lane of Highland Park Elementary (via Karen Lowther): "A shout out to Ashley Lane for leading, organizing and supporting our academic meet coaches and students. Another great year! Thank you, Ashley!"
Paulina Torres of PfISD Benefits (via Kim Sanders of Connally High School): "I had an emergency on Feb. 15 and had to leave in a hurry. I forgot my oldest daughter's guardianship papers behind. I called and spoke to Paulina because I knew I had sent them to her for insurance purposes. The prompt customer service she gave me and has always given me with benefit questions … I feel she went above and beyond what she needed to do. I will be grateful she was able to send me the papers and she was there that day. Thank you, Paulina!"
Laura Holtz of Westview Middle (via Chloe Stevens of Dessau Middle): "Laura took on the huge job of UIL coordinator late in the year in addition to organizing our district meet last weekend. She did hours upon hours of prep, showed up early, and stayed late. Thank you for all your hard work that made this event happen and run smoothly!"
Lindsey Reney, Laura Watson, Tiffany Nelson and Sydne Cole of Windermere Elementary (via anonymous): "A big thanks to these teachers for continuing to push through the struggles of this school year. Their students are learning, growing and engaged in academics throughout each day. They are patient with their students, meet them where they are, and put in the work to ensure their students are making progress. They are consistently tracking their students' data and using that to inform their lessons. We appreciate all of you!"
Kayla Disser, Rebecca Verdugo, Meagan Pierce, Gina Baker, Konnor George of Windermere Elementary (via anonymous): "These ladies have taken on the ultimate task of working to close the achievement gap among their students! Their students are making progress, which shows how much work and dedication they have put into meeting the needs of each student in their class. Your students are lucky to have you and we are lucky to have you at WES. We see you!"
Dragon Dance Club (via anonymous): "Thank you Dragon Dance Club for showing your superb performance to our students."
Jessica Williams of Hendrickson High School (via Lori Carl): "Jessica goes above and beyond to support her students. She was even invited to and attended a rap concert of some of her students, which shows what a selfless connection she has with them (they didn't invite everyone). On any given weekday evening after a long teaching day, she can be found supporting her students in the stands, or at a concert or event that is important to them. She is tireless when it comes to connecting with kids. She also started our Black Student Union on campus. Way to make an impact, Jessica!"
Tasha Roberts of Hendrickson (via Lori Carl): "Thank you for showing up for our students every day and taking on the challenging subject of science and rocking it!"
Joe Cervantes of Weiss High School (via Laura Medrano): "Mr. Cervantes is always here to help in any capacity. He puts in countless hours to satisfy faculty needs and requests. He not only delivers, but does so quickly and efficiently. He takes his job very seriously and it shows in his performance. His care and expedience are unparalleled."

Please continue to socially distance as much as possible, wash your hands and wear a mask if possible. This school year, we will continue to find learning opportunities and activities to prepare our students for success in and out of the classroom.
Together this Pfamily can do anything, and through the challenges, we are #MovingPforward.
In the best interest of children,
Dr. Douglas Killian
PfISD Superintendent of Schools
Pflugerville ISD
Passionately Serving
Passionately serving in the best interest of students in order to provide an inspiring, engaging, and relevant education that empowers students to reach their full potential as productive members of a diverse global community.