HFE Announcements
February 15 - February 21
Our attendance rate for Thursday, February 18, 2016, was 95.99% over all. Our expectation is a 97% attendance rate. For every 5 days at or above 97% you will earn a silly day!

So far you have earned 6 silly days. 4 more days at or above 97% will earn you your 7th silly day.

Honor the Texas flag; I pledge allegiance to thee, Texas, one state under God, one and indivisible.
I pledge allegiance to the flag of the United States of America, and to the Republic for which it stands, one nation under God, indivisible, with liberty and justice for all.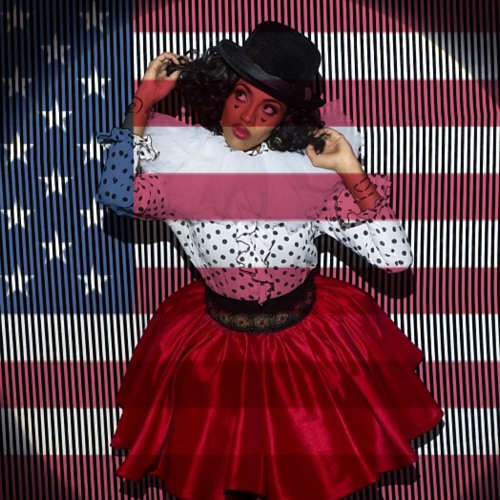 Jade Novah
Star Spangled Banner by Jade Novah
Why do we celebrate Black History Month?
Black History Month began as "Negro History Week," which was founded in 1926 by Carter G. Woodson, a noted African American historian, scholar, educator, and publisher. It became a month-long celebration in 1976. The month of February was chosen to coincide with the birthdays of Frederick Douglass and Abraham Lincoln.
Person of the Day-
Wally Amos "Famous Amos" - Wally Amos is the creator of the Famous Amos chocolate chip cookies. Wally was a talent agent at the William Morris Agency where he worked with famous musicians such as The Supremes, Simon & Garfunkel, and various child stars. He founded his cookie company in 1975 with a recipe from his aunt.
Monday, February 15, 2016 - Student holiday!

Friday, February 19, 2016 - End of the 4th Six Weeks
Monday, February 22, 2016 - Beginning of the 5th Six Weeks

Wednesday, February 24, 2016 - Student Early Release
Wednesday, February 24, 2016 - Report Cards
Monday, February 15, 2016
Tuesday, February 16, 2016
Wednesday, February 17, 2016
John Albanese
Christiano Fernandez
Anderson Root
Ashley Wendling

Thursday, February 18, 2016
Friday, February 19, 2016
Saturday, February 20, 2016
Sunday, February 21, 2016
Brycen Barragan - Brycen had an amazing day on Thursday and Friday. He was very polite and respectful toward his teacher and his classmates. Thank you for working hard and trying your best! ~ Mr. Craft and Mrs. Holley

Stephen Scott - Stephen helped clean the cafeteria after breakfast. He did so with a smile on his face. Thank you for your help! ~ Mr. Craft

Aedan Miller - You came and told me the wind caught your hula hoop and it went over the fence into the ditch. You owned up to it instead of not letting me know. Thank you for your honesty! ~ Ms. Stutzenbaker

Ayden Williams - Congratulations on becoming a 100 point club member for Class Dojo! ~ Mrs. Guthrie

Logan Burrell - I am so excited that you earned enough AR points to get your t-shirt. Congratulations and keep working hard! ~ Mrs. Jody

Miguel Martinez - I am so proud of you for working so hard and having the highest AR points in your class and also for reaching your yearly goal. Keep reading! ~ Mrs. Jody