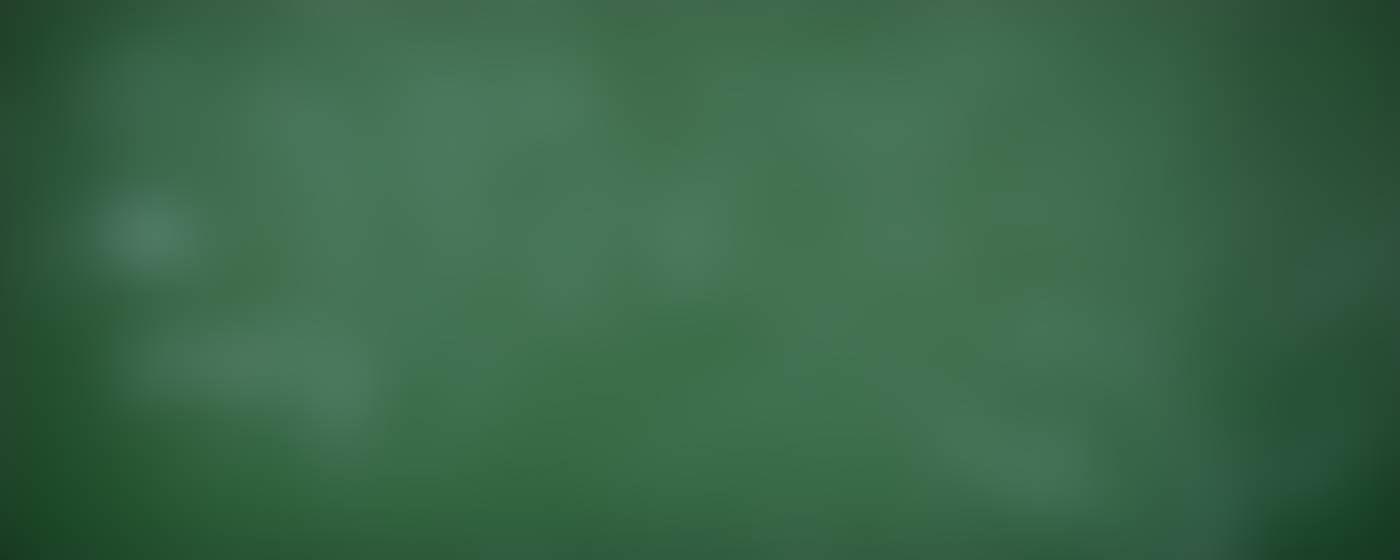 Fall 2023 Newsletter
July 24th, 2023
Newsletter for Our Students, Parents and Community
Serving Students in the REACH, Pathways, Tower View & 5RO Programs and in the member school districts of Cannon Falls, Goodhue, Kenyon-Wanamingo, Lake City, Red Wing and Zumbrota-Mazeppa.
Enhancing educational opportunities through interdistrict cooperation.
Note from the Executive Director
Welcome to the 2023-24 school year! We are excited to be planning for the new year and can't wait to reconnect with our students.

The ongoing collaboration with the stakeholders of our district will continue to advance our vision to prepare self-directed learners who are collaborative problem solvers. The Goodhue County Education District is committed to ensuring that every student achieves rigorous academic standards. By applying research findings, best practice, fiscal responsibility, and technology, we are committed to preparing young people to realize their potential and thrive in the larger community.
As the school year approaches, I recommend that parents prepare students of all ages to be ready for the first day of school. For younger children, it is best to begin altering sleep patterns a couple of weeks before school begins so they are acclimated to wake up early and be at school on time. Middle and high school families should discuss agreements regarding study times and responsibilities at home and school. High school students and their parents should discuss post secondary options and career interests.
Our reputation in serving students throughout the county is stronger than ever, yet, the challenges facing public education have never been greater. I am confident that our partnership with parents, community members, students, and staff members will foster increased academic rigor, innovation, high expectations, and continued improvement. Best wishes to our students, staff, parents, and community members for another successful school year.
Looking forward to working with you!
Cherie Johnson, Executive Director
2023-24 Starting and Ending Times
Programs at River Bluff Education Center
Pathways ALC, REACH, STEP
School Day Starts at 8:00
School Day Ends at 2:45
Early Releases Information
School day ends at 12:45 on the following
Wednesdays: 9/30, 10/18, 11/22, 12/20,
1/17, 2/21, 3/13, 4/17 and 5/15
Tower View at the Anderson Center

Tower View ALC

School Day Starts at 8:00

School Day Ends at 3:00

Early Releases Information

On Fridays, the School Day ends at 12:30

School Closures
Many factors are taken into consideration when deciding to close schools, but the safety of students and staff is the number one consideration.
The Executive Director will make the decision to close or delay the starting of school by 6:00 am, when possible.
The ReachMyTeach System will be used to inform parents and guardians of school closures. This system will send phone messages, and if you choose, text messages so it is very important to update your contact information.
To update your contact information, go into your Parent Portal or call 651-388-4441.
Throughout the year there may be times when school will be cancelled due to inclement weather or some other emergency.
School closures will be posted on our website, gced.k12.mn.us and sent to households via ReachMyTeach.
Transportation Services
Your resident district provides transportation for your student. If you have questions about location of a bus (for example, if the bus is running late), lost and found items, concerns, discipline issues, or other on-the-bus questions, call the following number for your city.
Cannon Falls School District,

Safelink Transportation

507-263-3597 (office)

507-298-1329 (cell)

Goodhue School District,

Goodhue Public Schools

Kenyon-Wanamingo School District,

Held Bus Service

Lake City School District,

Bluff Country School Bus Service

Red Wing School District,

First Student

Zumbrota-Mazeppa School District,

Zumbrota-Mazeppa Schools
Picture Day
School Picture information will shared with all students during the first weeke of school. Ordering information will be electronic.
Because our school has several uses for student pictures, it is the expectation that all students have their picture taken.
Picture Day is Thursday, September 21.
Notes From Health Service
IMMUNIZATION STATE LAW
Minnesota statutes 1980, Section 123.70 requires that all children who are enrolled in a Minnesota school be immunized before starting school. These requirements can be waived only for medical reasons or if you are conscientiously opposed to a particular immunization. Student schedules will be withheld and students will not be allowed to start school without proof of immunization on record with the school health services.

Immunizations
Seventh Grade Students/Parents:
7th grade students need to have an updated Tdap and a Meningococcal vaccine (MCV). Please provide a copy of any updated vaccines to the building nurse as soon as possible.

Twelfth Grade Students/Parents:
Between the ages of 16 and the start of 12th grade, students need a Meningococcal Vaccine (MCV) booster. Please provide a copy of any new immunizations to the building nurse as soon as possible.
.
Student Immunization Form
Student Immunization Form

Immunization Exemption Form - *NOTE - this form needs to be notarized.

Medication must be brought to the nurse's office in its original container with the appropriate label on it. Over the counter medications (Tylenol, Advil, Ibuprofen, etc.) must be in the original container labeled for that medication.

A permission form signed by the parent/guardian is necessary for all medication.
Medication Permission Form

A doctor's authorization form is necessary for prescription medication. This doctor's authorization form must be renewed each school year.

The school will dispose of any left over medication that remains unclaimed at the end of the school year.

Please report any health concerns, bee stings, and other allergies to the nurse in the building before school starts. Please inform the nurse of any special precautions to follow.
Kindergarteners will not be allowed to start school if their immunization record is not current.
Kindergartners are recommended to get a physical before starting school.
Annual Notification of Potassium Iodide (KI) Distribution Procedures
River Bluff Education Center is located in the Emergency Planning Zone that surrounds the nuclear power plant in Red Wing. While many safety measures are in place to prevent problems at the nuclear plant, it is important that we at school do our best to prepare for every possible situation.

The first priority in a major nuclear disaster is to immediately evacuate everyone. The importance of quickly leaving the area cannot be over emphasized. If, for some unknown reason, evacuation were delayed, people could be exposed to radioactive material from the power plant. Exposure to radioactivity can cause any number of health problems such as high rates of thyroid cancer later in life. There is an easy way to offer protection from at least this one problem.


Potassium Iodide (KI) is a substance that, if taken just before or within 4 hours after exposure to nuclear material, can protect the thyroid gland. The thyroid gland, important for normal growth in childhood and early adolescence, absorbs Potassium Iodide, shielding the gland from absorbing radioactive matter.
Potassium Iodide (KI) is an over-the-counter medication that comes in pill or liquid form. It is similar to iodized table salt. Our school district has worked with the state Homeland Security and Emergency Management office to obtain doses of KI for all students and staff.

Taking Potassium Iodide is safe for most people. It is possible to experience upset stomach, rash, or allergic reaction when taking Potassium Iodide. Potassium Iodide should not be taken if someone is allergic to iodine, has Graves Disease, has any other thyroid illness, or takes thyroid medication. PLEASE CONSULT WITH YOUR PHYSICIAN IF YOU HAVE QUESTIONS OR CONCERNS ABOUT TAKING KI.
Potassium Iodide will only be given in the case of a radiological emergency, if it is recommended by public health officials, and if a parent/guardian signs a consent form for a child. All students entering River Bluff Education Center programs need to have a consent form on file in their cumulative file. The consent form is valid for the duration of a child's attendance at River Bluff Education Center.
Free School Meals Program
On Friday, March 17, 2023, Governor Walz signed the Free School Meals bill into law. This fall, the River Bluff Education Center will provide school lunch and breakfast at no charge to all students. Students will still enter their lunch account number.
This means that all students can enjoy free, healthy meals at school. We all know that children need a healthy breakfast and lunch to be ready to learn. When they have eaten, students perform better in school and behavior problems are decreased. Additionally, this reduces the possible stigma because all students are eating meals at no cost, regardless of their income level.
A la Carte Items Will be Available
· A la carte items and second meals will be available for students to purchase.
· On-line deposits can be made at schoolcafe.com
· Deposits for food service accounts are taken daily.
· Make checks payable to Red Wing School District #256 (Red Wing Public Schools runs our food program).
· Please put your child's full name on the memo line of the check.
· Contact your child's school for times and locations to make deposits.
· If you have questions or concerns contact Jess Pena, Nutrition Services Director, at 651-385-4583.
Free and Reduced Meal Forms Still Needed
Even though the free breakfast and lunch will be provided regardless of income level, we still need all families to complete the Application for Educational Benefits form each year. Federal regulations require applications be distributed to all households. A school's eligibility for many programs is determined by this form. Families must apply each school year even if they filled the form out during the previous school year. If you need an application form or have questions, please contact Jess Pena, Nutrition Services Director, at 651-385-4583. The district receives Federal and state funding based on these forms—so if you fill out a form, you are helping both your family and your school!
APPLY TODAY ONLINE!!
Families may now apply for meal benefits online through ApplyNOW.

Directory Information
The following procedures and policies regarding the protection and privacy of parents and students are adopted by the school district, pursuant to the requirements of 20 U.S.C. §1232g, et seq., (Family Educational Rights and Privacy Act) 34 C.F.R. Part 99 and consistent with the requirements of the Minnesota Government Data Practices Act, Minn. Stat. Ch. 13, and Minn. Rules Parts 1205.0100-1205.2000.
"Directory Information" means information contained in an education record of a student which would not generally be considered harmful or an invasion of privacy if disclosed. It includes, but is not limited to: the student's name, address, telephone listing, electronic mail address, photograph, date and place of birth, major field of study, dates of attendance, grade level, enrollment status (i.e. full-time or part-time), participation in officially recognized activities and sports, weight and height of members of athletic teams, degrees, honors and awards received, and the most recent educational agency or institution attended. It also includes the name, address and telephone number of the student's parent(s)/guardian(s). "Directory Information" does not include: personally identifiable data which references religion, race, color, social position or nationality. Data collected from nonpublic school students, other than those who receive shared time educational services, shall not be designated as "Directory Information" unless written consent is given by the student's parent or guardian.
The GCED considers "Directory Information" as it is described above. A parent or adult student has the right to refuse to permit the designation of some or all categories as directory information with respect to that particular student. If, as a parent or adult student, you wish not to have any or all the above information considered "Directory Information", you should contact the building principal.
Pesticide Application Notice
Our district utilizes a licensed, professional pest control service for the prevention and control of rodents, insects, and other pests in and around the district's buildings.
The pest control service program consists of:
· Inspection and monitoring to determine whether pests are present, and whether any treatment is needed;
· Recommendation for maintenance and sanitation to help eliminate pests without the need for pest control materials;
· Utilization of non-chemical measures such as traps, caulking, screening; and
· Application of EPA-registered pest control materials when needed.
Pests can sting, bite, cause contamination, damage property, and spread disease; therefore, we must prevent and control them. The long-term health effects on children from the application of such pest control materials, or the class of materials to which they belong, may not be fully understood. All pest control materials are chosen and applied according to label directions per Federal law. An estimated schedule of interior pest control inspections and possible treatments is available for review on our website or at each school office.
An estimated schedule is available for application of herbicides and other materials to school grounds. Herbicides may be applied by a professional firm and/or district personnel.
Parents/guardians of students may request to receive, at their expense, prior notification of any application of a pest control material, should such an application be necessary on a day different from the days specified in the schedule.
The regular schedule for the application of pest control materials will be posted to our website. In addition, pest control service visits may be scheduled during Thanksgiving break, winter break, Good Friday, and Memorial Day. Herbicides will be applied on an "as-needed basis."
Notification of Rights under FERPA for Elementary and Secondary Schools
Goodhue County Education District ("School") receives a request for access. Parents or eligible students should submit to the Executive Director a written request that identifies the records they wish to inspect. The Executive Director will make arrangements for access and notify the parent or eligible student of the time and place where the records may be inspected. Parents or eligible students have the following rights:

1. The right to request the amendment of the student's education records that the parent or eligible student believes are inaccurate, misleading, or otherwise in violation of the student's privacy rights under FERPA.

Parents or eligible students who wish to ask the Goodhue County Education District to amend a record should write the Executive Director clearly identifying the part of the record they want changed, and specify why it should be changed. If the district decides not to amend the record as requested by the parent or eligible student, the district will notify the parent or eligible student of the decision and of their right to a hearing regarding the request for amendment. Additional information regarding the hearing procedures will be provided to the parent or eligible student when notified of the right to a hearing.
2. The right to provide written consent before the district discloses personally identifiable information (PII) from the student's education records, except to the extent that FERPA authorizes disclosure without consent. One exception, which permits disclosure without consent, is disclosure to school officials with legitimate educational interests. A school official is a person employed by the school as an administrator, supervisor, instructor, or support staff member (including health or medical staff and law enforcement unit personnel) or a person serving on the school board. A school official also may include a volunteer or contractor outside of the school who performs an institutional service or function for which the school would otherwise use its own employees and who is under the direct control of the school with respect to the use and maintenance of PII from education records, such as an attorney, auditor, medical consultant, or therapist; a parent or student volunteering to serve on an official committee, such as a disciplinary or grievance committee; or a parent, student, or other volunteer assisting another school official in performing his or her tasks. A school official has a legitimate educational interest if the official needs to review an education record in order to fulfill his or her professional responsibility. Upon request, the school discloses education records without consent to officials of another school district in which a student seeks or intends to enroll, or is already enrolled if the disclosure is for purposes of the student's enrollment or transfer. FERPA requires a school district to make a reasonable attempt to notify the parent or student of the records request unless it states in its annual notification that it intends to forward records on request.
3. The right to file a complaint with the U.S. Department of Education concerning alleged failures by the district to comply with the requirements of FERPA. The name and address of the Office that administers FERPA are: Family Policy Compliance Office, U.S. Department of Education, 400 Maryland Avenue, SW, Washington, DC 20202.
See the list below of the disclosures that elementary and secondary schools may make without consent.
· To other school officials, including teachers, within the educational agency or institution whom the school has determined to have legitimate educational interests. This includes contractors, consultants, volunteers, or other parties to whom the school has outsourced institutional services or functions, provided that the conditions listed in §99.31(a)(1)(i)(B)(1)-(a)(1)(i)(B)(2) and (§99.31(a)(1) are met.
· To officials of another school, school system, or institution of postsecondary education where the student seeks or intends to enroll, or where the student is already enrolled if the disclosure is for purposes related to the student's enrollment or transfer, subject to the requirements of §99.34e and §99.31(a)(2).
· To authorized representatives of the U. S. Comptroller General, the U. S. Attorney General, the U.S. Secretary of Education, or State and local educational authorities, such as the State educational agency in the parent or eligible student's State (SEA). Disclosures under this provision may be made, subject to the requirements of §99.35, in connection with an audit or evaluation of Federal- or State-supported education programs, or for the enforcement of or compliance with Federal legal requirements that relate to those programs. These entities may make further disclosures of PII to outside entities that are designated by them as their authorized representatives to conduct any audit, evaluation, or enforcement or compliance activity on their behalf. (§§99.31(a)(3) and 99.35)
· In connection with financial aid for which the student has applied or which the student has received, if the information is necessary to determine eligibility for the aid, determine the amount of the aid, determine the conditions of the aid, or enforce the terms and conditions of the aid. (§99.31(a)(4))
· To State and local officials or authorities to whom information is specifically allowed to be reported or disclosed by a State statute that concerns the juvenile justice system and the system's ability to effectively serve, prior to adjudication, the student whose records were released, subject to §99.38. (§99.31(a)(5))
· To organizations conducting studies for, or on behalf of, the school, in order to: (a) develop, validate, or administer predictive tests; (b) administer student aid programs; or (c) improve instruction. (§99.31(a)(6))
· To accrediting organizations to carry out their accrediting functions. (§99.31(a)(7))
· To parents of an eligible student if the student is a dependent for IRS tax purposes. (§99.31(a)(8))
· To comply with a judicial order or lawfully issued subpoena. (§99.31(a)(9))
· To appropriate officials in connection with a health or safety emergency, subject to §99.36. (§99.31(a)(10)
· Information the school has designated as "directory information" under §99.37. (§99.31(a)(11))
Cherie Johnson
Cherie is using Smore to create beautiful newsletters