The Trekker Times
August 30, 2021
Principal's Pen
Dear Bishop Baraga Trekkers,
Another school year is underway! I just love seeing the classrooms full of children once again. I thank God for all of His blessings, but especially for the blessing of our children. They are a great gift to all of us. We love them and want what's best for each of them. As we start this new year, I want to encourage parents to communicate often with your children's teachers. Your insight can be a great help when it comes to understanding them and their needs. You can email teachers or call them and leave a message in their voicemail. They will always be happy to meet with you or speak with you on the phone. Do not hesitate to contact them.
Today you will be receiving the first Monday Mailer. This clear plastic envelope goes home at the beginning of each week with the youngest student in the family. The envelope should be returned to school the next day along with anything that needs to be returned to the office. Although we primarily communicate through SchoolSpeak, we have other information that goes home in this folder such as lunch menus, school fundraiser information, or any other pertinent information that you may find useful. This week there are a number of forms to fill out and return. These include permission forms, medical information forms, and the free and reduced lunch application. Please fill these out and place them back in the Monday Mailer to be returned to school
I send this newsletter, The Trekker Times, out weekly to all our families and benefactors. I try include lots of pictures of the students and what is happening in the classrooms. Please make sure to return the picture permission form so I know whether or not to include pictures of your children in the newsletter. I do sometimes share this newsletter on Facebook. If you have a family member, such as grandparents or aunts and uncles, who would like to receive this newsletter, please send me their email address.
I hope you have a wonderful week!
God bless,
Angela Oller
5th and 6th Grade Science
As an introduction to S.T.E.M. using the Engineering Design Process, Mrs. Sage had the 5th and 6th grade students work to construct a tower that was at least 6 inches tall with a platform to hold a "surprise" load for at least 10 seconds. The challenge included limited materials to promote planning and communication.

St. Teresa of Calcutta
Saint Stories for Kids is a wonderful podcast of some of the amazing stories we find in the lives of the saints. These are the people we want our children to look up to and imitate. That's why I often share these podcasts with you. Below is a story from the life of St. Teresa of Calcutta, or as most of us think of her, Mother Teresa. In 1948 she founded the Missionaries of Charity and began working with the poorest of the poor. She wanted those who were unloved and abandoned to feel loved in the last days of their lives on earth. By 2007 she had over 5,000 sisters in over 120 countries. Her feast day is this coming Sunday, September 5th. St. Teresa, pray for us!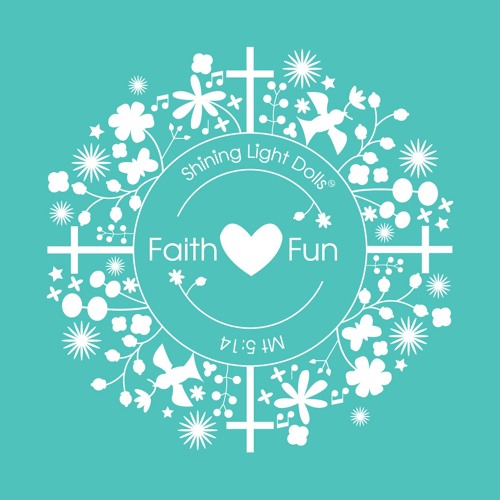 Shining Light Dolls
Ep. 35 St Teresa of Calcutta by Shining Light Dolls
Free and Reduced Lunch Application
The free and reduced lunch application is in the Monday Mailer this week. Although lunch is free at this time, we still ask families to fill out this application. Our title I funding is dependent on the number of families that apply for and receive free or reduced lunch. It is extremely important that you still send in this application. Thank you!
Upcoming Events
Wednesday, September 1st - Picture Day
Friday, September 3 - No School, Labor Day weekend begins
Monday, September 6 - No School, Labor Day
Friday, September 10 - Opening School Mass, 8:00 a.m. at SMSJ Church
Bishop Baraga Catholic School
Principal: Angela Oller
906-774-2277 ext. 107