Hannah Lynn Howell
gucci.yeet.bruh.
Cross/Jesus Christ

I chose a cross because Jesus Christ is my savior.

My Softball Family

I chose my softball team because they have been a major impact on my life.

Friends

I chose my friends because they're always there for me and will always hold a special place in my heart for them.
5 Pictures That Show Who I Am
Softball, because its basically my life!
Sweatpants, because that's all I wear.
Camera, because when I grow up I want to be a photographer.
Rollercoasters, because I love them and ride them all the time!!!
LSU, because that's the college i want to go to to play softball. My best friends also want to go there.
Hobbies
softball
volleyball
basketball
hanging out with mt friends
hanging out with my family
eat
sleep
watch movies
My Biggest Influence
The most influential person in my life would be my mom. She's always there for me when I have a problem. She feeds me and takes care of me when I'm sick. She always gives me good advice and a solution to whatever problem I may have. I am honored to have an amzing person like my mom in my life. I love her with all of my heart.
My Favorite Book
My favorite book would probably be Divergent. I like how it has all kinds of different genere. Its suspenseful, romantic and action packed. It is a wonderful mixture, You never know what's going happen, your always surprised. It all around amazing!
My Favorite Movie
My favorite movie would be Journey To The Center of The Earth 2. I really like this movie because its so realistic, it feels like your actually in the movie. I also really enjoy it because it makes me laugh because they fight all the time but its like a love-hate fight. I love how the movie is so full of action and surprises, yet its a love story. That's why I like this movie so much.
Places I've Been And How They Have Impacted Me
I have been to many places but some that have had the most impact on my life would be Anna, Texas of course because its where I was born and raised. Another place that has also had a big impact on my life would be The Presbyterian Medical Center where my beautiful baby niece was born.
Lyrics Best Suiting Me
Meghan Trainor "Lips Are Moving" lyrics

If your lips are moving, If your lips are moving
If your lips are moving, then you're lyin', lyin', lyin', baby
If your lips are moving, If your lips are moving
If your lips are moving, then you're lyin', lyin', lyin', baby

Boy, look at me in my face
Tell me that you're not just about this Bass
You really think I could be replaced
Nah, I come from outer space
And I'm a classy girl, I'mma hold it up
You're full of something but it ain't love
And what we got, straight overdue
Go find somebody new

You can buy me diamond earrings and deny-ny-ny, ny-ny-ny, deny-ny
But I smell her on your collar so goodbye-bye-bye, bye-bye-bye
http://www.youtube.com/watch?v=OPf0YbXqDm0&edufilter=7JWEUc1JmTZi0bBjek98IA&safe=active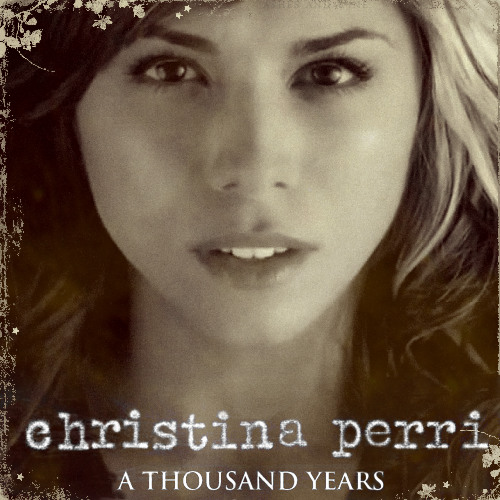 ourlifetrakz
A Thousand Years - Christina Perri by ourlifetrakz