Shawn Carter Born
Thursday, Dec. 4th 1969 at 9pm
Brooklyn, NY, United States
New York, NY
Well known by his stage name Jay Z is a American rapper, record producer, and entrepreneur. In 2014, Forbes estimated his net worth at nearly $520 million. He is one of the worlds best-selling artists of all time and he is one of the most financially successful hip-hop artists and entrepreneurs in America. Jay Z has sold over 100 million records, and has won 21 Grammy Awards for his music. Ranked #1 by MTV in their list of The Greatest MCs of All-Time in 2006.
Shawn Carter was born in Brooklyn, New York and was raised in Marcy Houses housing project. He and his 3 siblings were raised by their Mother, Gloria Carter, after their father abandoned the family. Jay Z shot his older brother in the shoulder for stealing his jewelry at the age of 12 (1982). He attended George Westinghouse Career and Technical Education High School in Downtown Brooklyn with other rappers like Biggie Smalls, Busta Rhymes and DMX. In high school Jay Z sold crack cocaine and was shot at 3 times during this part of his life.
1995-1997
When Jay-Z was young he would always wake up his siblings at night banging drum patterns into the kitchen table. Eventually his mother got tired of it and bought him a boom-box for his birthday. This inspired his love for music and he started writing lyrics for rap songs and practicing his free styles.
Jay Z had no major labels that wanted to give him a deal so he sold CD's out of his car and with a few of his friends he created
Roc-A-Fella Records
as their own independent label. He released his debut album
Reasonable Doubt
in 1996 with beats from popular DJ's at the time and
Biggie Smalls
himself. This album reached
No. 23
on the
Billboard 200.
This album would eventually be included in
Rolling Stone's "500 Greatest Albums of All Time"
as number 248 and also reach platinum status.
In 1997 he releases My Lifetime, Vol. 1 and Jay Z states he made this at a very bad time in his life while he was still mourning the death of Biggie. My Lifetime, Vol. 1 shortly reached platinum status.
1998-2000
On December 1st, 1999, Jay Z stabbed record executive
Lance "Un" Rivera
for supposed bootlegging of one of his albums. In 1998 Jay Z released
Vol. 2... Hard Knock Life
which turned out to be the biggest hit in his career. The album reached 5x platinum. 1999 he released
Vol. 3
and that album sold over 3 million copies.
In 2000 he released The Dynasty which helped to introduce newcomer producers like Kanye West, Just Blaze, and Bink, which have all gone on to receive notable success. The Dynasty sold over 2 million U.S. copies.
2001-2002
In 2001 Jay Z made a line on a diss track about
Nas
that would start a feud between the rappers. And in October 2001, Jay Z pled guilty to stabbing Rivera and was charged with 2nd-degree murder, but only received 3 years probation.
During the wake of September 11th Attacks, he dropped his sixth studio album The Blueprint. The album managed to debut at number one on the Billboard 200, selling more than 427,000 copies.
JAY Z - Interview with Jay Z
Jay Z's Contact Information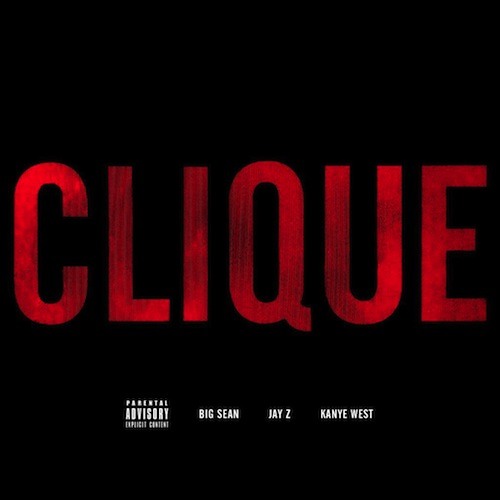 H-shot
Clique ft. Big Sean & JAY-Z [Clean] by H-shot