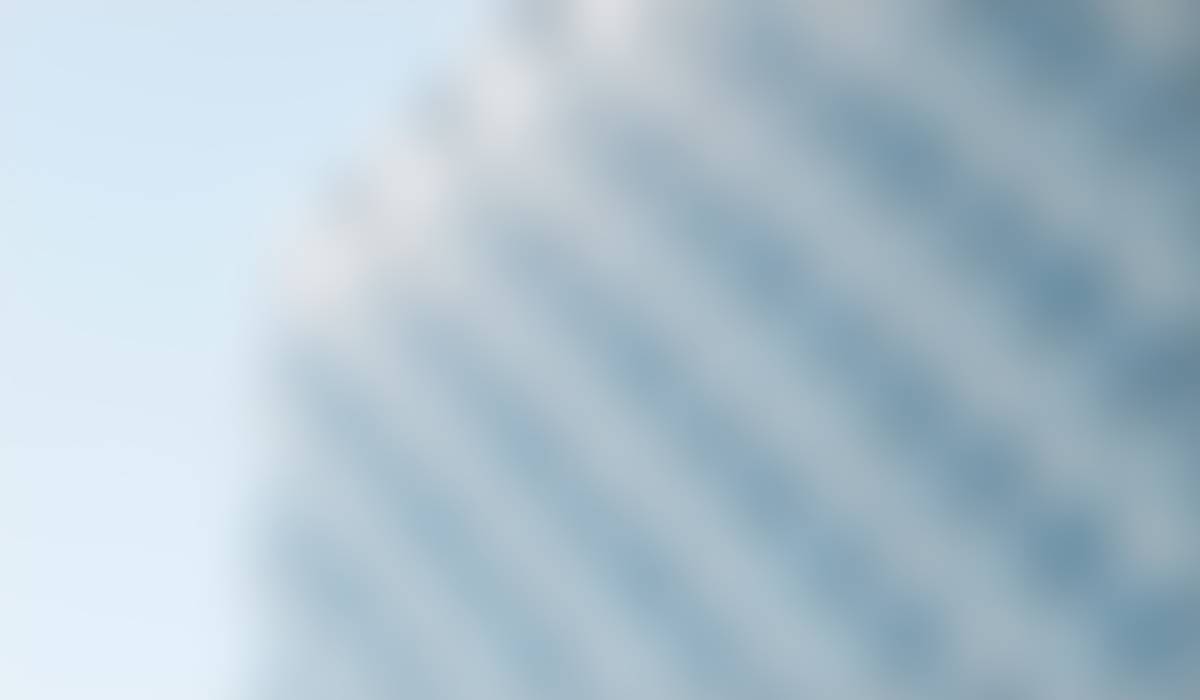 School Board Update
February 2022
January 2023 School Board Meeting Recap
Each month the school board is presented with non-action and action items for their consideration. A few noteworthy items that were approved at this month's meeting are included here.
Items Approved by the Board
Gifts and Donations

Fiscal Year 2022 Audited Financials
2023 Chemical Health Services Contract between C-I Schools and Isanti County Family Services
Superintendent Update - Dr. Rudolph
New Board Members & Reorganization of Officers
At the January 5, 2023 Organizational Meeting, we had the opportunity to welcome three new board members, Kevin Gross, DeEtta Moos, and Mark Solberg and one returning member, Nicole Johnson. We are excited to work together to achieve the mission of Cambridge-Isanti Schools.
The board also elected its offers for 2023. Heidi Sprandel was elected as Board Chair, DeEtta Moos was elected as Board Vice Chair, Carri Levitski was elected as Board Clerk, and Nicole Johnson was elected as Board Treasurer.
Learn more about our board members and the responsibilities of the school board.
Next Phase of Strategic Planning
The next phase of strategic planning is implementation. Our team has already begun work on the implementation plan, which will spread out the plan over a 3-year period. We have also been working with administrators to introduce the new mission statement and beliefs to our staff and work toward embedding them in the work we do every day.
The mission of Cambridge-Isanti Schools, in partnership with our community, is to EDUCATE, EMPOWER and INSPIRE EVERY STUDENT, EVERY DAY to achieve their full potential.
WE BELIEVE THAT…
Every person deserves to be valued, feel safe, supported and included with compassion and respect.

Every individual has skills and talents that make them uniquely equipped to contribute as a responsible citizen.

Education provides enhanced access to opportunities.

Engagement in lifelong learning begins at birth.

Communication, critical thinking, collaboration, creativity, and adaptability are necessary to thrive in a changing world.

Multiple and differing perspectives contribute to informed decision making and learning.

Honesty and integrity are essential to all positive relationships.

Success can come from working through adversity.

Learning occurs best when social, emotional, physical and mental health needs are met.

Hiring, retaining and supporting a highly effective staff will lead to a successful educational environment.

Collaboration with families and caregivers is crucial to a learner's development.

Involvement in meaningful activities enriches life.

Strong communities and schools support each other.
Administrative Services & Human Resources
By: Shawn Kirkeide
Insurance
This year we are going out again for an RFP for our Health Insurance company. This RFP is required to happen every two years under the Health Insurance Transparency Act (HITA). The insurance committee will open the sealed bids at 7:30 on Thursday, January 26. Our broker will then review the bids in detail and provide the committee with comparisons so that we can begin considering what to recommend to the Board for potential insurance carrier changes for the July 1, 2023 - June 30, 2024 plan year. We do know that we will have to change companies this year since Preferred One has been bought by United Healthcare. Preferred One has been our insurance carrier for over seven years.
Finance & Operations
By: Christopher Kampa, CFA
Finance
The audit has been finalized and our auditor will present the results at the January board meeting. The financial health of the district has improved dramatically over the past few years, but we will have a number of challenges to navigate going forward. We have been able to use COVID funding to fill in the gaps created by the lack of appropriate school funding from the State, but those funds will be depleted after this year. Additionally, during the years of budget cuts, the district deferred capital investments in buses, curriculum, technology, and equipment. Those deferments helped the district through difficult years, but are not sustainable in the long run. However, there is a lot to celebrate in this year's audit.

Transportation
We have been working closely with our administrative staff to plan next year's transportation system. We are trying to strike a balance between system efficiency and the needs of our schools to offer the experience for our students and staff. Also, we 'weathered the weather' from the past couple of weeks with minimal impact on the fleet. Drivers showed exceptional driving skills in tricky road conditions. Winter birds are leaving, but we have held steady so far.

Food Service
January is always an exciting month in Food Service as we complete our required annual on-site review process. Each school is observed for both breakfast and lunch for adherence to program guidelines. The purpose of the review is to ensure the site's claim for reimbursement is based on an acceptable meal counting system that yields the actual number of reimbursable free, reduced-price, and paid lunches served for each day of operation.

Building & Grounds
The big story is the snow. Our crews have been doing an outstanding job keeping our sidewalks safe and clean. However, we're hoping for a reprieve from Mother Nature because the snow removal costs are putting a dent in our pocketbook. We are working with our engineer to finalize the lighting project for this summer. The vacant maintenance position for Isanti schools has been filled. We are evaluating equipment needs for grounds at each school.

Community Education
By: Christina Thayer Anderson
Preschool Registration begins February 1
Preschool registration for school year 2023-24 begins February 1. We are excited to offer a variety of schedules for juniors (3-4 year olds) and seniors (4-5 year olds), including full and half day classes from two to five days per week. Currently, we have more preschoolers enrolled than we did at the end of last year, and we anticipate classes to continue growing over the next couple of months. This is promising data as we continue to look at enrollment in future years.
Volunteer Program
We are blessed to have a community that is very generous with their time and their support of our students and schools. At this time, we have surpassed more than 500 active volunteers in our buildings! Additionally, volunteer hours to date have surpassed our total from the school year 2021-22. Thank you to all of our volunteers and Volunteer Coordinators!
Adventure Center
Adventure Center has recently hired additional staff members and begun emptying their waitlist. At this time all students have been accepted off the waitlist at IPS, IIS, and many from the CPIS waitlist. As new staff enter the team and become fully oriented, we will finish emptying the waitlist at CPIS. All program staff will engage in two days of upcoming professional development, January 16 and February 17. While we recognize taking these days away from providing programming options can be challenging for families, the training focused on mental health and wellbeing as well as youth development and quality programming is critical to supporting our ongoing growth. Thank you to these teams and our coordinator, Pat Bourke, for their ongoing dedication to this critical program for student and family success.
Indoor Walking
We are excited to announce that we have added back free indoor walking at Cambridge-Isanti High School. The building will be open Mondays, Wednesdays, and Fridays from 4pm-8pm. This provides community members with a warm, safe place to walk during the winter. We've hired a building monitor to help assist and supervise on those evenings. Community members who are interested in participating in this free opportunity can register here.
Teaching & Learning
By: Dr. Brenda Damiani
Professional Development
The Department of Teaching and Learning is busy planning for the February 17 Professional Day. All district staff will learn about the Strategic Plan and then participate in breakout sessions related to the strategy addressing the well-being and mental health of students and staff.
Minnesota Multi-tiered System of Supports (MTSS)
The District MTSS Team continues to participate in training through MDE and meets monthly to implement the MTSS plan. One area of focus this year is MTSS teams and creating consistent and aligned expectations for all district teams related to the MTSS framework. This work is also integrated into the Strategic Plan.
Federal Programs
The District Indian Education Program Plan and Budget for the 2022-2023 school year has been approved by the Minnesota Department of Education (MDE) and is active and funded. Application materials for the Alternative Delivery of Specialized Instructional Services (ADSIS) will be posted this month on the MDE webpage and the district will begin writing our application for the next two-year funding cycle: 2023-2024 SY & 2024-2025 SY. English Language Development (ELD) teachers are currently completing the yearly training mandates needed to deliver the ACCESS testing with all English Language Learners (ELL) in our district who have not already met exit criteria. ACCESS for ELLS is the collective name for WIDA's suite of summative English language proficiency assessment and is taken annually by English learners in Kindergarten through grade 12. This testing will begin in February. K-5 ADSIS and Title I Interventionists are completing the Winter Benchmark Dynamic Indicators of Basic Early Literacy Skills (DIBELS) testing with all K-5 students who do not have an exempt indicator on their IEP. DIBELS measures early literacy development and serves as a predictor of later reading development.
Student Support Services
By: Julie Williams
Special Education Advisory Council (SEAC)
SEAC had been meeting virtually and minimally due to the COVID-19 pandemic. We are looking to bring back meetings in an in-person mode soon. Those interested in participating should watch for information coming soon about the winter meeting. The SEAC group is composed of parents who have children in the school district participating in special education programs.
Cambridge-Isanti Schools
Every Student. Every Day.