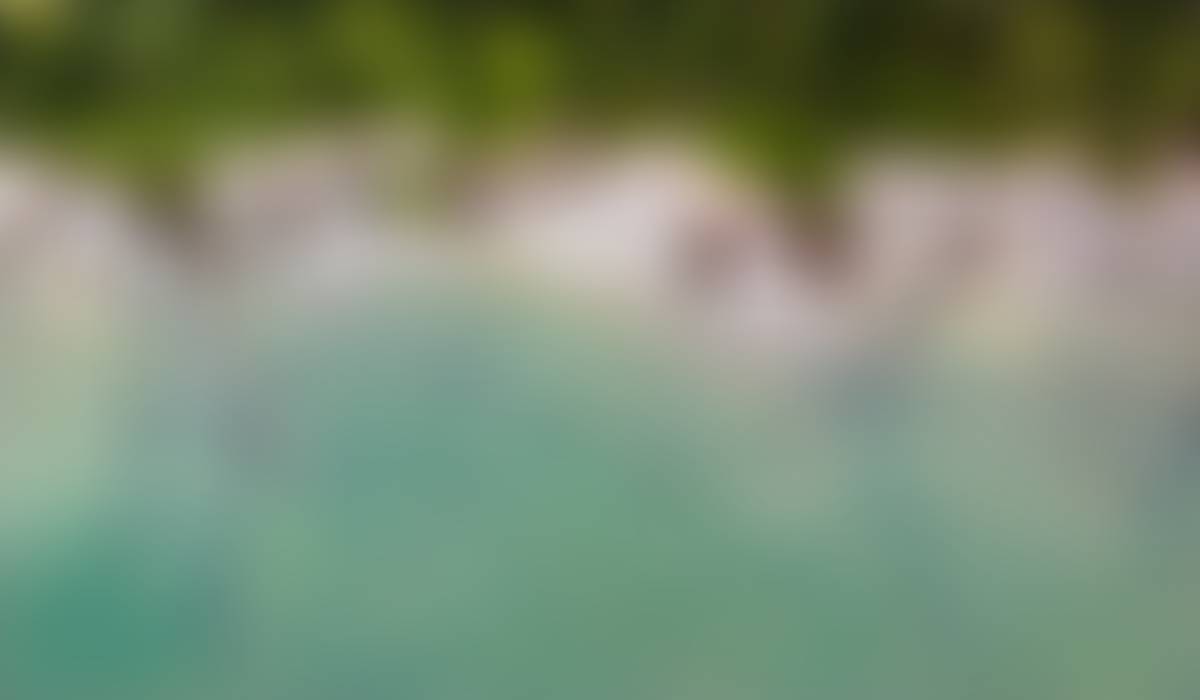 2.10.23 Superintendent Newsletter
February 10, 2023
February 10, 2023
Dear NPS Community,
This week marked the 100th day of school and, as has been tradition for many years, Zero the Hero celebrated with the Bresnahan Kindergarten. We've talked a lot about social emotional learning this year, and the 100-Day celebration is a wonderful example of how teachers blend academic goals (for example, using the patterns and structures of numbers to think about math) with social skills (for example, showing respect to classmates and participating in community celebrations). I want to thank the kindergarten teachers and Zero the Hero for another fun 100-Day celebration!
As always, there is a lot going on in the district. Below is just a sampling of the many projects NPS scholars are engaged in.
Finally, as a part of Black History Month I want to share a video compilation of a speech Dr. Martin Luther King gave to junior high school students in 1967. In this speech Dr. King asks the young audience "what is in your life's blueprint?" King reminds the students, "this is a most important and crucial period of your lives, for what you do now and what you decide now at this age may well determine which way your life may go." It is our vision that every NPS student has the opportunity to develop their own blueprint and pursue the dreams of their choice.
I hope you have the opportunity to watch this video, and even look up the whole speech. Dr. King's words are meaningful for people of all ages, and are as relevant today as they were 55 years ago. "Let us keep going toward the goal of selfhood, toward the realization of the dream of brotherhood, and toward the realization of the dream of understanding and goodwill. Let nobody stop us."

Respectfully,

Sean Gallagher

Superintendent
Bresnahan 100 Day Celebration
A special shout out to Ms. Missy Duguie for once again organizing a great day! Thank you PTO for sponsoring the program and helping throughout the day, and thank you NEF for the great tee shirts!
Zero the Hero visits the Bresnahan kindergarten students to help them celebrate numbers and practice counting. At the 100-day visit, students showed they can officially count to 100 by fives and tens!
Bresnahan Launches After School Acts of Kindness Club
Bresnahan counselors Colleen Wile and Melanie Manseau and twelve motivated Bresnahan students meet on Mondays after school to learn about and practice kindness.
The program began with a reading of Emily Pearson's book Ordinary Mary's Extraordinary Deed. Mary, who you can tell by the title is just an ordinary girl, begins a chain of good deeds with a simple act of kindness. Inspired by this character, the Bresnahan students have been working to create their own chain reactions.
The students are tracking their deeds in a Kindness Log. Each week they share their kind actions and document them in the log. Ms. Wile explained that "the goal is to help students see the ripple effect of their actions. The logs help us recognize, celebrate and expand upon their notion of kindness."
Once the sharing is done, students identify one act they will complete before the next class. Their peers help them brainstorm and refine their ideas, and then there is time to get to work on the idea. Some students have used the work time to create notes and deliver them to their teacher's desks. Others have plans for kind acts at home.
With a little reading, writing, speaking and listening snuck in, the Acts of Kindness Club is helping Bresnahan students grow academically and socially!
Molin School EcoBricks Project
How can plastics be reused and repurposed to positively affect the environment? Students at the Molin School are learning answers from Nathan Gray of Ecobrick US.
Last week, fourteen of Kristin Daigle's STEM students participated in a two-hour workshop with Mr. Gray. Each classroom from Molin's fourth and fifth grades selected a student who has an interest in environmental and engineering issues. The students learned about the impact of plastic on the environment and different strategies people are developing to address the environmental concerns.
One promising strategy is to reuse plastic to create something new like a brick. According to Mr. Gray, "The making of an ecobrick is a practical and powerful way to learn the importance of environmental sustainability and one great way to keep single-use plastics out of incinerators, landfills and our oceans!"
So, what is an ecobrick? Take a plastic water bottle (or similar sized bottle) and forcefully stuff it with cut pieces of plastic from bags or packaging. These "bricks" can be used to build a variety of projects–from full size buildings, to furniture, to art installations.
The Molin School plans to build furniture with their ecobricks. Students who attended the workshop are charged with teaching the process to their classmates. Each classroom will make ecobricks using recycling from the school and their homes.
With close to 300 students in the Molin School, they hope to have enough bricks for a chair. Stay tuned for an update!
Nathan Gray demonstrated the process for making an ecobrick. Small peices of plastic are stuffed into a water bottle.
Students got right work. Each ecobrick needs to weigh 5 ounces when completed, so there was a lot of stuffing, weighing, and more stuffing going on!
Molin School Participates in the Great Kindness Challenge
"The world can use some extra kindness right now, and the Molin Upper Elementary School is going to deliver!" With these words the Molin School launched the Great Kindness Challenge the week of January 23 - 27.
The Great Kindness Challenge is a national project presented by Kids for Peace. In its tenth year, the program was created "to address bullying and to foster connection, inclusion and compassion." Counselors Siobhan Green and Maggie Flaherty took the lead in organizing the Molin School's program that encourages students to complete various acts of kindness over the course of the week.
With a call to action, "we can all help make a positive difference. Let's join together, lift each other up, cheer each other on and do our part to create a kinder Newburyport and a more compassionate world," the Molin students did not disappoint.
Throughout the week students and staff contributed to a kind message quilt, shared motivational notes with each other, and found that a little kindness goes a long way.
Nock Career Speaker Series
What do a park ranger, graphic designer, police trooper, music industry leader, video game developer and rare disease advocate have in common? They were among the thirty-three experts who spoke to students at the Nock's 8th Grade Career Speaker Series in January.
The series, organized by eighth grade teacher Jen Groskin, Assistant Principal Katy Parsons and Principal Nick Markos, was developed to help students consider the many different pathways open to them after graduation. As Principal Markos explained, "Eighth grade is a transitional time where students are getting ready for high school and a good time to start setting goals. Our speaker series helps young people see that there are many career opportunities and many pathways to get to a goal."
During half hour sessions, speakers shared details about the people and experiences that led them to their current career choice. NHS Alumni Jack Doyle spoke with students about how he leveraged his love for baseball into a sports-related social media career. Eighth grade student Mia Karapoulas told Mr. Doyle she was happy to find someone who "went to my school, grew up in the same town and had the same dream."
Other speakers spoke about nonprofit management, start-up investment, health care and engineering. As Ms. Groskin explained, "we had so many people interested in coming, every student could find a speaker who interested them."
With the first year having been so successful, we look forward to seeing what the Nock team puts together for next year!
High school students should mark their calendars for the February 28th NHS Career Day.
GLOBAL Citizenship Program
NHS students now have the opportunity to Go GLOBAL (Go. Live. Observe. Be. Adventure. Learn)!
After many hours of development by Ms. Aileen Maconi and students in the International Cultural Club (Aiya Al Khatib, Piper Allard, Lily Chorebanian, Abriana Cronstrom, Sophia Franco, Madison Green, Aida Gross, Declan Hochheiser, Zoe Kakuba, Bridgette Mellet, Elle Miller, Aayeh Mimouni, Molly Murphy, Brela Pavao, Julia Schena, Alexandra Sullivan, and Miles Zuercher), starting in the fall of 2023, NHS students will be able to participate in an interdisciplinary global citizenship program.
Students in the program engage in interdisciplinary studies, community service, cultural activities and a range of experiences to increase their global awareness, expand their appreciation of diversity, and strengthen their ability to work and innovate in a globally connected world. Upon successful completion of this three-year program, students will receive a Global Citizenship Certification, which will be noted on their academic transcript.
Remembrance of Climate Future Project
NHS students Rourke Lee and Theo Roberts have been working collaboratively with Northeastern University Professor Thomas Starr to create Climate Remembrance Trails in Newburyport. As the Northeastern Global News explained, "Starr, a professor of graphic and information design at Northeastern University, created a series of small signs that describe how the landscape might change in the next decades."
Using local data and reports, Rourke and Theo are helping design and install markers along local trails. The goal of these markers is to raise awareness about climate change and encourage people to think about how their community may be affected.
International Holocaust Remembrance Day
With the support of Ms. Deb Szabo, Poetry Soup students Shannon Brock, Sophia Hartford, Mackenzie Clyatt, Nadja Toth, and Aibhne Martino performed original poetry at an International Holocaust Day event sponsored by Newburyport's Human Rights Commission. The Poetry Soup program engages NHS scholars in poetry to expand on their understanding of topics and develop their writing and presentation skills.
Students recited their poems before a showing of the documentary film "Dancing on Volcanoes." The audience was moved by our young poets and their understanding of and reflections on the Holocaust.
NHS Launches 1:1 Student iPad Program
With the goal of providing Newburyport students with innovative, creative, and state-of-the art technology tools, NHS is excited to launch a student iPad program for the 2023-24 school year.
NHS families are encouraged to participate in a lease-to-own program that provides every student the opportunity to own their own device. The device package includes an iPad Air, Logitech Keyboard with Trackpad, and four years of AppleCare+ Insurance.
iPads allow students and teachers to expand the ways they teach and learn. With all the features of a laptop and the added benefits of a camera, microphone and stylus, an iPad is the tool a student needs when they need it – whether it's a video conference tool, a calculator, a word processor, a document scanner, or a full-feature production studio.
From digital organization (scan a paper and mark it up; take a picture of the teacher's notes; use widgets to easily know your schedule) to personalization (change formatting to support reading; use speak for commands and notes; remove ads from web-articles) to multimedia creation (mark up a photo for science; create a video of how to solve a problem for math; design an app to solve a real world challenge), the iPad is a powerful all-in-one tool.
In addition to meeting today's needs, iPads also support technology of the future. Augmented reality creation tools allow teachers and students to explore and create in new ways. And these engaging experiences connect our students with technology that is opening up new careers and new ways to understand the world.
Through the NPS lease-to-own program, families can take advantage of a 4-year payment plan and a competitive 1.49% interest rate. Other innovative districts have found that students who own their devices are more invested in caring for them and using them as a tool to enhance their own learning, significantly reducing the district's repair costs. Parents/guardians from lease-to-own districts also share that their student's Apple devices have been used well into college.
For more details on the iPad program, check out the NHS Technology Page. You will find details on the lease program, background on the iPad, and links to how iPads are being used in high schools and colleges.
The NHS iPad bundle includes the iPad Air, Logitech keyboard with trackpad and 4 years of AppleCare+ Insurance. Devices will be serviced through the NPS Technology Department.
iPads allow students to personalize their note taking. Class notes can be typed or written using the Apple Pencil. Graphics can be easily imported and marked up. Audio clips can be added to make studying topics easier.
School Committee Commendations
Three students from the Bresnahan Elementary School were recognized for being outstanding members of the classroom community. They are very hard workers, kind and respectful, and always willing to help all students and staff: Juliet Swift , Penelope Misa, and Grant Winters.

PE teacher Matt Vallie was recognized for going far beyond the job description to do what's right for kids and for starting an advocate/mentor program at the Bresnahan Elementary School during his free time.

Newburyport Public Schools
The port where tradition and innovation converge.