Building Bridges
MS Counselor Newsletter- December 2020
" What's the Scoop" at Palmyra Middle School?
The Palmyra Advisory Council, consisting of students, school staff, community members, post-secondary representatives and local businesses, convened on Wednesday, November 5th 2020 for their annual fall meeting.
Each division shared their academic, personal/social and career goals for the 2020/2021 school year. In addition to this, each division also shared the change in services that are being provided to students due to the pandemic and our unique learning environments.
Following the presentation, Allen Norton (Workforce Development Executive of the PA Chamber of Business and Industry), presented on high demand careers for PA students.
The advisory council will meet again in the spring to review the goals and to address other needs within our schools and the community for our families.
| | | |
| --- | --- | --- |
| | | |
| Presentation from Allen Norton- PA Chamber of Bus and Ind | Presentation from Allen Norton- PA Chamber of Bus and Ind | Presentation from Allen Norton- PA Chamber of Bus and Ind |
| | | |
| --- | --- | --- |
| | | |
| Presentation from Allen Norton- PA Chamber of Bus and Ind | Presentation from Allen Norton- PA Chamber of Bus and Ind | Presentation from Allen Norton- PA Chamber of Bus and Ind |
2020 Virtual Career Fair
On Wednesday, December 4th 2020, PAMS will continue its tradition of hosting the annual Career Fair for 7th grade. In years past, PAMS has held the Career Fair in-person. However, we are shifting gears to showcase our first ever virtual event. Students in 7th grade have chosen 2-3 different careers that they would be interested in learning more about. On December 4th, the students will spend most of their morning viewing and participating in live presentations from our presenters in those career fields. Oh, and don't worry! There will be a great surprise that day students won't want to miss! Stay tune for more information and pictures in our January newsletter!
Holiday Help 2020
PAMS will be participating in the Holiday Help Program again this school year. Holiday Help is open to any student within the PASD community that is in need of assistance this holiday season. Our staff always looks forward to this event each year.
If you or your family is in need of any holiday assistance this Christmas, please contact your child's counselor directly or our school social worker Lindsay Knepp at lindsay_knepp@pasd.us.
December Spotlight- Mental Health(y) Holidays
2020 has been a year that has posed challenges to us all. From state shut downs to mask wearing, to say that this has been a year like no other is an understatement. The upcoming holiday season, while it should be a nice "break" can pose equally as stressful as the common day-to-day occurrences.
It is not a secret that holidays, in general, can cause stress for our youth. December's spotlight focuses on the awareness of holiday stress on tweens and teens.
There has been numerous research studies done on the effects of holidays on our mental health. Not only do the holidays impact us as adults, but there is also a signifiant effect on our children. What causes this? Here are the most common causes of disruption to tweens and teens during the holiday breaks:
1.) Lack of routine- as they are starting to get used to the daily routine provided in the school year, our youth normally stray from their regular routine. Their sleep patterns are off, their eating times are changed and their overall activities can be either increased or decreased during the holidays. There is then the expectation that when the holidays are over, everything can go back to "normal". This is not always the case.
2.) Change in traditions- this is going to be very common for the 2020 holiday season. As it is recommended that transitional gatherings be changed, the usual holiday traditions may not be as expected. This uncertainty and "change" can cause anxiety with both adults and children.
3.) The expectation that the holidays are supposed to be "happy". There are a lot of different expectations put on us during the holiday season, and our children can sense that. Some children are not happy during the holiday season, but feel they need to be to make others happy.
As parents, educators and adults, here are some things that we can do to help promote a very mentally healthy holiday season for our children:
* Set a calm example.
* Check in with your child to gauge how they are doing.
* Avoid over scheduling.
* Monitor their mood and what they are eating.
* Be open to trying new traditions.
* Be open and honest with your child.
Here are some amazing articles/tips for any adult in how to promote a positive holiday experience for their children........
Holiday stress in children and teens
December's Challenge- Build a Relationship
It's the holiday season. We see the lights glistening, the music humming, trees trimming and families gathering. However, not everyone spends the holidays the same way. For some, the holidays can be stressful, families may be struggling from the pandemic and the continued uncertainties in our society.
More so than ever, building relationships is important! Whether it be with a school staff member, a coach, a community leader or a neighbor down the street, continue to build those relationships. Research shows that when children are connected, they feel more loved, more supported and are better- adjusted.
For December's Challenge, we are challenging you to build a relationship. If you are an adult, think about someone that you could build a relationship with/mentor for the New Year. If you are a student, think about some of the adults that you encounter each day in your life and who could serve as a mentor to you. The more that we connect, the more we thrive.
Happy Holidays Everyone!!
Piece of the Pie

Who is in your support system?

The Circle of Support

Relationship Building- Where Do You Stand??

Are you good at building relationships? What do you need to work on to build better relationships in your life?
The Power of Relationships in Schools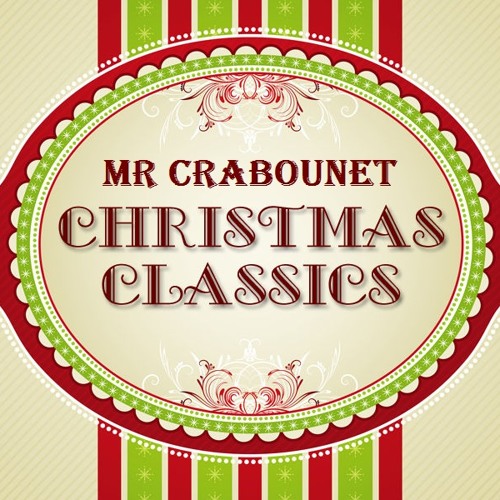 Ptit Babas
16 Bing Crosby with Andrews Sisters - Mele Kalikimaka (Hawaiin Christmas song) (1950) by Ptit Babas
Meet the Counseling Staff!
Jen Garrison- Grade 6

Sara Dorwart- Grade 7
Michelle Waiter- Grade 8
Counseling Secretary- Janine Burrows
End of Trimester 1
Tuesday, Dec. 1st, 11:45pm
50 West Cherry Street
Palmyra, PA
Start of Trimester 2
Wednesday, Dec. 2nd, 7:45am
50 West Cherry Street
Palmyra, PA
PAMS Annual Career Fair
Friday, Dec. 4th, 8-9:30am
This is an online event.
Early Dismissal
Wednesday, Dec. 23rd, 10:30am
50 West Cherry Street
Palmyra, PA
Early Dismissal. Happy Holidays!!!
Holiday Break
Wednesday, Dec. 23rd, 11am to Monday, Jan. 4th 2021 at 7:45am
50 West Cherry Street
Palmyra, PA
HAPPY HOLIDAYS!!!!!