The ONE FROM MANY Manifesto
Why go an extra mile?
My name is Andrew and I sing for the band "One From Many". I will ask you to forgive me in advance for being passionate in writing this. It is something very close to my heart and I'm an artist after all. I know no other way than to be extremely honest and personal. If that sort of thing is scary for you, I suggest you stop reading now and forget we ever had this conversation. That said, off we go!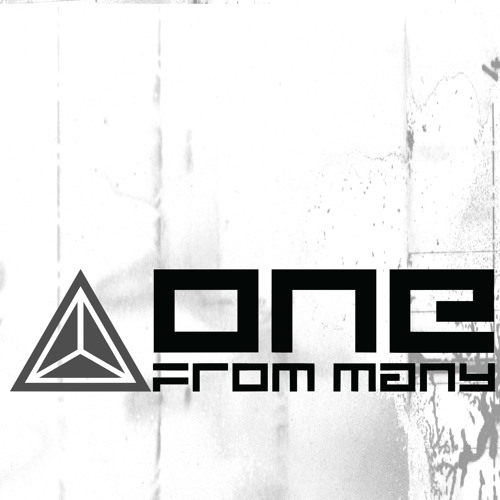 ofmmusic
Headstrong by ofmmusic
The band recently wrapped up a 5 year journey that saw us through many highs and lows culminating in the signing and release of our first full length album on Olea Records out of Portland, OR. I was asked to write down why it is that we've decided to commit our initial run of shows to the communities we're playing in by holding free music workshops geared toward kids along with a family friendly concert that all could attend. I must say that initially I was afraid of freely communicating the reasons why. In this industry you never show your cards, honesty will often be your worst enemy. You learn to identify what they want to hear and spin your truth around their world. Or simply say nothing at all. Somehow this permeates into other things as well. You get less inclined to speak openly about anything because god forbid you actually care and who likes an overbearing artist who doesn't know their place. Oddly enough I've had to relearn that it's OK to be open about things even my own lyrics. People want to know you're human. They want to know that the things you sing about are real. You get so afraid of offending anyone that you lose the very reason you play music in the first place, to connect with others.
After years of recording and prepping to share our art with others, we had to ask a question we had never really asked before, how do we ask others to invest in us. How do we make sure that who we are is just as prominent as what we do? How do you do this in a sea of noise? We felt it was important that whatever we did it was the first thing people know of us. We wanted to make sure it was understood that we really did feel like we were "one from many". That they're support mattered. That we cared and that we wanted to support them. That it was more than lip service. Everyone knows actions speak louder than words. Especially in an industry that's known for words without action so we decided that despite the added cost, the added time, the added effort, the added burden on our own families that we'd share the very thing that inspires us, the gift of music. We'd do our best to help them believe.
For most of us in anything we do we just need someone to tell us we're not crazy and mean it. I can't tell you what a difference it made to have someone truly believe in my art. You spend so much time telling yourself that you believe in what you're doing and that you're not delusional, even though by every measure you're sacrifices, while noble, are stupid, bordering on insane. You've heard time and again how everyone knows you'll make it big someday and to keep trying. When you're the one driving a hand me down car, living with your parents because you can't get a real job because it will interfere with your commitments to your art. Trust me it's very, very difficult if not impossible sometimes to maintain belief. I've certainly not seen it all, nor do I want to. I have seen enough though. I can remember the unbelievable high that accompanied the first check we received to record our album. It validated the countless times I told myself that despite what it looks like, this is going great! It quieted all the doubts when there were obstacles. Trust me, there are obstacles, lots. That being said, music became real, real like it was when I first decided to commit myself to it. Back when I really did wholly believe in myself.
Music has always had a major impact on my life. It became the companion of an isolated childhood. I grew up in a sea of trees without TV or video games. I spent much of my time finding creative ways to entertain myself. Much of this time was spent accompanied by the sounds pushing from my well loved Fisher Price record player (I had the tan and orange version in case you were wondering). Left to my own devices, I had plenty of time to soak up tunes without the interruption of another human being. I learned to be content with my own imagination and a soundtrack. Although music was a big part of who I was, it took me a while to invest myself in it as more than just a listener. I started actually much later than most other musicians I know. I think in part because I can't remember a single person who made me look at it as anything other than a hobby. The older I got the more I realized that music may not grant you the best path for financial reward but it did however offer something nothing else could. All that time I spent alone produced a consuming and constant conversation in my head. Music not only gave me the opportunity to find peace with myself but to connect with others in the process. I think one of the greatest human tragedies that can befall a man is solitude. I fully believe we were meant to be loved and to love, to share in life with our families, friends and neighbors.
For me there is no greater reward for my time, effort and resources than to connect with and help others. Music allows me the opportunity to do this in a manner nothing else can. It opens doors that otherwise wouldn't exist. Music can reach people and break down walls built over decades. It allows me to be compassionate with abandon. I say these things because I can speak first hand. I can enjoy a lot of things but music allows me to be the very best possible version of me.
I've always believed that honesty is the best policy. There's nothing here that isn't an absolute reflection of who I am. Your support is truly the life of what we do and you are just as much a part as anyone on stage. Thank you for your time in reading this and for granting the opportunity for me to share with you my passions! We look forward to meeting you all and spending some time together. If you'd like to support what we do, simply share our music with others and be a part of our events.
Cheers, Andrew
Who is One From Many?
We are an Alternative Rock band from Portland, OR. Formerly known as FarCry. Our debut LP, "The Alleged Album," is out now via Olea Records.