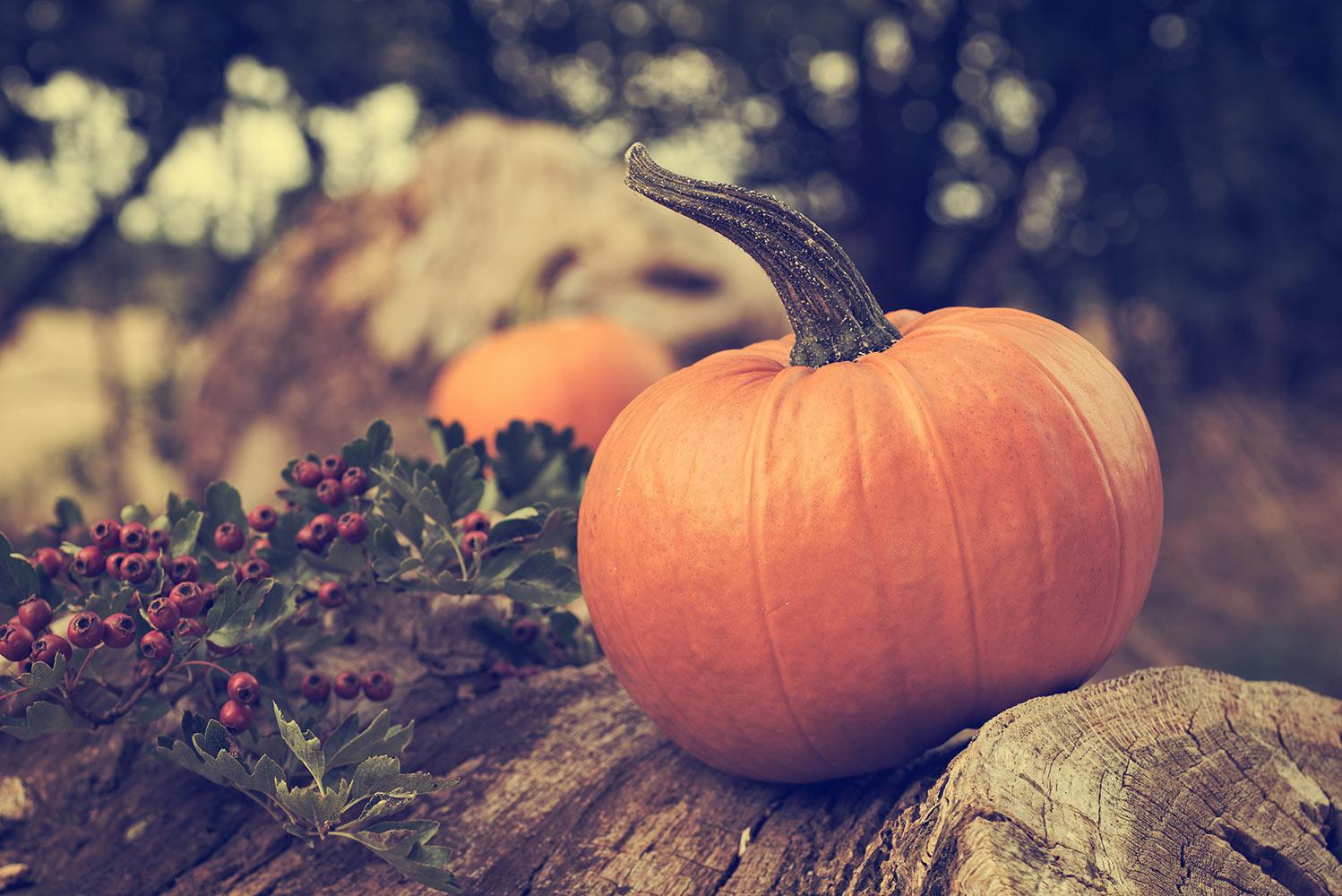 CHARGER COMMUNITY
NOVEMBER NEWSLETTER
Message from Mrs. Moore
Welcome to November!
Here at Edison our goal is to have every student, every day, at school. We have been doing amazing with our attendance rate since the beginning of school! We realize that we have had an abundance of sicknesses going around. Our attendance rate has slipped a bit, and while we want students to stay home when they are sick, all other days, please make sure they are here every day on time! We have a lot of learning that starts right away at 8:00 am. We love your kiddos and miss them when they are not here.
There are many exciting things coming up this month and we can't wait to see all the activities and programs that students will be involved in.
I would like to give a special thank you to Ms. Yulissa Colunga. Ms. Y has be filling in as our Social Worker while Mrs. Candi Gilliam has been on maternity leave. Ms. Candi is set to return after Thanksgiving break and Ms. Y is heading to Virginia with her husband and son. We have been so blessed to have her here at Edison and wish her the very best! We will miss you!
This is the month where we become extra thankful for all that we have. I am so thankful for the opportunity to serve this community, students and staff. Together we are making a difference in the life of each child that comes through our doors. Thank you for trusting us with your most precious gift.

Happy Thanksgiving!
With Gratitude,
Mrs. Moore
¡Bienvenido a noviembre!
Aquí en Edison nuestra meta es tener a todos los estudiantes, todos los días, en la escuela. ¡Nos ha ido increíble con nuestro índice de asistencia desde el comienzo de clases! Nos damos cuenta de que hemos tenido una gran cantidad de enfermedades. Nuestro índice de asistencia ha disminuido un poco, aunque queremos que los estudiantes se queden en casa cuando estén enfermos, el resto de los días, ¡asegúrese de que estén aquí todos los días a tiempo! Tenemos mucho aprendizaje que comienza enseguida a las 8:00 am. Amamos a sus hijos y los extrañamos cuando no están aquí.
Hay muchas cosas interesantes por venir este mes y estamos ansiosos por ver todas las actividades y programas en los que participarán los estudiantes.
Me gustaría agradecer especialmente a la Sra. Yulissa Colunga. La Sra. Y ha ocupado el puesto de nuestra trabajadora social mientras la Sra. Candi Gilliam ha estado de baja por maternidad. La Sra. Candi regresará después de las vacaciones de Acción de Gracias y la Sra. Y se dirige a Virginia con su esposo y su hijo. ¡Hemos sido muy afortunados de tenerla aquí en Edison y le deseamos lo mejor! ¡Te extrañaremos!
Este es el mes en el que nos volvemos más agradecidos por todo lo que tenemos. Estoy muy agradecido por la oportunidad de servir a esta comunidad, a los estudiantes y al personal. Juntos estamos marcando una diferencia en la vida de cada niño que cruza nuestras puertas. Gracias por confiarnos tu regalo más preciado.
¡Feliz día de acción de gracias!
Con gratitud,
señora moore
FAMILY RESOURCES
Family Resources
Thomas Edison Elementary Food Pantry and Coats
We are here to provide family support. Whether you need some extra food from our pantry, a warm coat, help navigating the community, or just someone to talk to. Feel free to stop by. Here are some of our items:
Nonperishable food: Stuffing mix, cereal, oatmeal, mac and cheese, and canned goods
Perishable food: Cheese and yogurt
Coats: New or gently used coats sizes vary.
Thank you for supporting our recent Fall Scholastic Book Fair! 😊 With your support, we earned just over $1,800 to spend on books for our Edison Library! Yay! Happy Reading! 😊 GO CHARGERS!
¡Gracias por apoyar nuestra reciente Feria del Libro Scholastic de Otoño! 😊 ¡Con su apoyo, ganamos un poco más de $1,800 para gastar en libros para nuestra Biblioteca Edison! ¡Hurra! ¡Feliz lectura! 😊¡VAMOS CARGADORES!

PTA CORNER
Edison PTA would like to thank everyone who visited and volunteered for Charger Fest. This was our most successful event to date, and we could not have done it without everyone.
Edison PTA has been planning some more fun activities:
On Thursday November 16th from 5:30pm-7 we are hosting our Star Party.
On Saturday December 9th Edison will be in The Parade of Lights with our bike club. You do not have to be a bike club to participate, and you can walk if you would like to. You can sign up here on signup genius to participate:
https://www.signupgenius.com/go/10C0F4FA8AD2DA2FEC34-45944989-bike

We will be having a game night in the future and will have more details to come.
We hope to see everyone at these fun events!
Our next meeting is Thursday December 7th @ 5:30. We hope to see you there!
Thank you,
Edison PTA
La PTA de Edison quisiera agradecer a todos los que visitaron y se ofrecieron como voluntarios para el Charger Fest. Este fue nuestro evento más exitoso hasta la fecha y no podríamos haberlo hecho sin todos.
La PTA de Edison ha estado planeando algunas actividades más divertidas:
El jueves 16 de noviembre de 5:30 p.m. a 7:00 p.m. organizaremos nuestra Star Party.
El sábado 9 de diciembre Edison estará en el Desfile de las Luces con nuestro club de bicicletas. No es necesario ser un club de bicicletas para participar y puedes caminar si lo deseas. Puedes registrarte aquí en Signup Genius para participar:
https://www.signupgenius.com/go/10C0F4FA8AD2DA2FEC34-45944989-bike

Tendremos una noche de juegos en el futuro y tendremos más detalles próximamente.
¡Esperamos verlos a todos en estos divertidos eventos!
Nuestra próxima reunión es el jueves 7 de diciembre a las 5:30. ¡Esperamos verte ahí!
Gracias,
PTA de Edison
Save the Dates
11/10-Veterans Day Celebration
11/15 - Edison's 7th Annual Community Thanksgiving Lunch
11/16 - PTA's Star Night
11/20-11/24 - Thanksgiving Break - No school
12/6 - Title 1 Literacy Night Celebrating "The World According to Humphrey"
12/9 - Edison Participating in Colorado Springs Parade of Lights
12/15 - Pikes Peak United Way Holiday Giveaway
12/20 - Last Day of School before Winter Break
10/11: Celebraciones del Día de los Veteranos
15/11 - Séptimo almuerzo comunitario anual de Acción de Gracias de Edison
16/11 - Noche de estrellas de la PTA
20/11-24/11 - Vacaciones de Acción de Gracias - No hay clases
6/12 - Noche de alfabetización del Título 1 celebrando "El mundo según Humphrey"
9/12 - Edison participa en el Desfile de Luces de Colorado Springs
15/12 - Sorteo navideño de Pikes Peak United Way
20/12 - Último día de clases antes de las vacaciones de invierno
WE NEED YOUR HELP!
A big thank you to all the parents/guardians that filled out the survey at conferences. We have a 45% participation rate. The district is asking us to get to at least 50%. If you did not take it, can you please click on the link below and do that for us? Also, they are counting every student, not necessarily every family. If you did take it for one of your students, and you have another student in the building, could you please take it again? We are soooo close!!!
Thank you in advance!
http://survey.5-essentials.org/sd11/survey/parent/
Muchas gracias a todos los padres/tutores que completaron la encuesta en las conferencias. Tenemos una tasa de participación del 45%. El distrito nos pide que lleguemos al menos al 50%. Si no lo tomó, ¿puede hacer clic en el enlace a continuación y hacerlo por nosotros? Además, cuentan a todos los estudiantes, no necesariamente a todas las familias. Si lo tomó para uno de sus estudiantes y tiene otro estudiante en el edificio, ¿podría tomarlo nuevamente? ¡¡¡Estamos muy cerca!!!
¡Gracias de antemano!
Counselor's Corner with Mr. Floyd
Hello parents, we will be going into our caring unit from the Random Acts of Kindness this month, Kindness in the Classroom lessons teach kindness skills through a step-by step framework of Inspire, Empower, Act, Reflect and Share. Each lesson starts with the 'share' step to reinforce learning from previous lessons. The 'act' piece is woven into the lessons but really takes place in the projects. This unit is the second of our six-unit series. This unit builds on respect and expands the concept to incorporate caring as a natural addition to respectful behavior. The focus of this unit is on caring for ourselves and others, even those we have never met. Students will also explore the concepts of helpfulness, gratitude, compassion, empathy, and kindness as helpers that assist caring in a variety of ways. Unit Objective Students will: Define key kindness terms, including helpfulness, gratitude, and caring. Explain the connection between helpfulness and gratitude. Understand how empathy and compassion go together. Welcome to our Caring unit! We have learned so much about how to respect ourselves, others, and our space. Now it is time to use that respect to show caring as well! These next several weeks we will focus on caring and its four helpers- helpfulness, gratitude, compassion, and empathy. All these concepts work together to help us treat both ourselves and others with kindness. Caring is kind! Let's get started.

Hola padres, este mes ingresaremos a nuestra unidad de cuidado de Actos aleatorios de bondad. Las lecciones de Bondad en el aula enseñan habilidades de bondad a través de un marco paso a paso de inspirar, empoderar, actuar, reflexionar y compartir. Cada lección comienza con el paso "compartir" para reforzar el aprendizaje de lecciones anteriores. La parte del "acto" está entretejida en las lecciones, pero realmente tiene lugar en los proyectos. Esta unidad es la segunda de nuestra serie de seis unidades. Esta unidad se basa en el respeto y amplía el concepto para incorporar el cuidado como una adición natural al comportamiento respetuoso. El objetivo de esta unidad es cuidar de nosotros mismos y de los demás, incluso de aquellos que nunca hemos conocido. Los estudiantes también explorarán los conceptos de ayuda, gratitud, compasión, empatía y bondad como ayudas que ayudan al cuidado de diversas maneras. Objetivo de la unidad Los estudiantes: Definirán términos clave de bondad, incluyendo amabilidad, gratitud y cariño. Explique la conexión entre la ayuda y la gratitud. Comprenda cómo la empatía y la compasión van juntas. ¡Bienvenido a nuestra unidad de atención! Hemos aprendido mucho sobre cómo respetarnos a nosotros mismos, a los demás y a nuestro espacio. ¡Ahora es el momento de usar ese respeto para mostrar cariño también! Durante las próximas semanas nos centraremos en el cuidado y sus cuatro ayudantes: la ayuda, la gratitud, la compasión y la empatía. Todos estos conceptos trabajan juntos para ayudarnos a tratarnos a nosotros mismos y a los demás con amabilidad. ¡Cuidar es amable! Empecemos.
ONE SCHOOL, ONE BOOK - THE WORLD ACCORDING TO HUMPHREY UPDATES!
Our One School, One Book Program - featuring "The World According to Humphrey" is off to a fabulous start!
Students are doing a great job answering trivia questions, getting excited about the story and enjoying the hamster sightings throughout the building.
Please continue to read with your student at home and PLEASE send in any photos of you all reading together!
On Wednesday, December 6th from 5:30-7:00 we will be having our One School One Book Title 1 Family Night!
We will be hosting family activities to celebrate reading and Pizza will be served for everyone!!
Please keep an eye out for information coming soon!
¡Nuestro programa Una escuela, un libro, que incluye "El mundo según Humphrey", ha tenido un comienzo fabuloso!
Los estudiantes están haciendo un gran trabajo respondiendo preguntas de trivia, entusiasmándose con la historia y disfrutando de los avistamientos de hámsters en todo el edificio.
¡Continúe leyendo con su estudiante en casa y POR FAVOR envíe cualquier foto de todos ustedes leyendo juntos!
¡El miércoles 6 de diciembre de 5:30 a 7:00 tendremos nuestra Noche Familiar Una Escuela, Un Libro, Título 1!
¡Organizaremos actividades familiares para celebrar la lectura y se servirá pizza para todos!
¡Esté atento a la información próximamente!
AVID SUCCESSFUL STUDENTS OF THE MONTH (OCTOBER)
The following students were nominated by their teachers for possessing the qualities of a Successful Student for the month of October!
Each month teachers will nominate a new student!
Congratulations students! We are super proud of you!
Los siguientes estudiantes fueron nominados por sus maestros por poseer las cualidades de un Estudiante Exitoso durante el mes de October!
Cada mes los maestros nominarán a un nuevo estudiante!
Felicitaciones estudiantes! ¡Estamos súper orgullosos de ti!
ROBIN MOORE
ROBIN is using Smore to create beautiful newsletters