WINS
* THANK YOU for a smooth transition back to term 2!
* Old MacDonalds Farm .. will return - great fun for the short time here!
* Cross Country Events ! Thank you all for your work and Congratulations Emma !
Staff Meeting Follow Up
Following our staff meeting last Wednesday Year 4 followed up in their collaboration time on Thursday with students reviewing / completing their Literacy Pro assessments. The data collected is wonderful and the use of the collaboration time in the library exceptional! Thank you for sharing this data - in combination - ie resources / IT / Reading links / collaborative teaching ... it shows the achievement of what we have been focusing on !! Great Work and Thank You again for sharing!
learning
Students who are genuinely engaged in their learning are easier to manage and achieve more. It is helpful to reflect on the following key elements in planning learning activities that engage our students.
Make It Meaningful
It is essential that students perceive activities as being meaningful. Research has shown that if students do not consider a learning activity worthy of their time and effort, they might not engage in a satisfactory way or may even disengage entirely. (Fredricks, Blumenfeld, & Paris, 2004).
Connecting the activity with students' previous knowledge and experiences is one way of trying to make learning experiences meaningful. Asking great questions that stimulate and challenge students is another great strategy. For each unit try to identify an over-arching, deep question, that can't simply be 'googled'. This creates the challenge and the 'why' for students to engage.
Promote Mastery Orientations
Students' perspective of learning activities also determines their level of engagement. When students pursue an activity because they want to learn and understand (i.e. mastery orientations), rather than merely obtain a good grade, look smart, please their parents or outperform their peers (i.e. performance orientations), their engagement is more likely to be full and thorough (Anderman & Patrick, 2012).
Provide Choice
Students are more likely to be engaged if they have some autonomy and aren't being micro-managed. Look for opportunities to provide students with choice about how they conduct their research or present their learning. When teachers relinquish control (without losing power) to the students, rather than promoting compliance with directives and commands, student engagement levels are likely to increase as a result (Reeve, Jang, Carrell, Jeon, & Barch, 2004). Autonomy support can be implemented by:
· Welcoming students' opinions and ideas into the flow of the activity
· Using informational, non-controlling language with students
· Giving students the time they need to understand an activity by themselves
Embrace Collaborative Learning
Many students like working in teams. When students work effectively with others, their engagement may be amplified as a result, mostly due to experiencing a sense of connection to others during the activities. It is important to be clear on expectations for group work and shared responsibility. Try to establish a collective responsibility for all members of the team learning from the activity. For example, all members of the team should have the knowledge and understanding required to present on behalf of the group. This reduces the incidence of 'passengers' who come along for the ride but don't contribute to the group. Aim to establish shared responsibility.
Summary
* Learning activities need to be perceived by students to be meaningful
* Connect the activity to students' prior knowledge and ask deep, challenging questions that can't be 'googled'
* Promote mastery rather than performance as the goal
* Students are more likely to engage if they have some autonomy through choice
* Embrace collaborative learning but aim to establish shared responsibility for all within the group
Steve Francis
LEARNING
Oppositional Defiant Disorder, or ODD, can be traumatic to deal with.

A child's oppositional or defiant behaviour need to be consistent and obvious for about 6 months, before it's classified as ODD. This can seem like a long time before parents make decisions to do something about it.
Dr Shan Ong is a developmental paediatrician with deep experience in this field.
I spoke to him on the Learning Capacity podcast, and asked about ODD. What does it mean for parents to take the first steps in handling the situation? And what can parents expect? Dr Ong explained that for parents it's a mixture of emotions from relief to denial. They have to come to terms with the long road ahead.
We also talked about the role of the child's school. How the school fits in with strategies at home. And the relationship with a medical professional.

I started by asking Dr Ong to clarify what defiant behaviours might look like.
Listen to the Podcast: Dealing with Oppositional Defiant Disorder. Dr Shan Ong discusses the first steps for parents.
Regards,
Colin KlupiecLearnFast Australia & New Zealand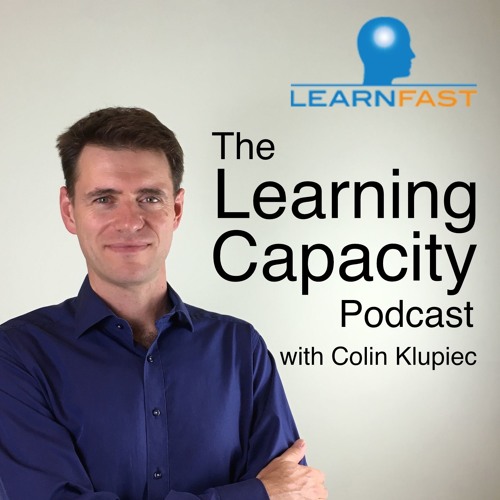 LearnFast
50: Dealing with Oppositional Defiant Disorder. Dr Shan Ong discusses the first steps for parents. by LearnFast
Learning
Below are links to shared google documents that identify our current draft plans for Professional Learning across the school. They were also emailed to all staff last week. We trust that you find these of support as you collaborate and discuss with your supervisor and colleagues across the year, progress in your PDP, accreditation or ongoing professional learning. Thank you for your ongoing work and professionalism in these tasks.
Calendar
Week 2 Term 2
Mon 02.05.16
FNC Dance Rehearsal possible date 1.
Fete Meeting – 2pm Staffroom
Tue 03.05.16
Stage Term Newsletters out
FNC Dance Rehearsal possible date 2.
Rugby 7's final Lismore
Wed 04.05.16
Professional Learning Meeting AM
ACRO Training Murwillumbah
Thur 05.05.16
Kingy Playgroup – 9am – 11am - Hall
Mothers Day Stall
Fri 06.05.16
Exec Meeting
Mothers Day Stall
Sun 08.05.16
Mothers Day
Week 3 Term 2
Mon 09.05.16
NAIDOC Planning c'ttee meeting -8.30am – library – all invited
League Gala Day – PSSA knockout
Tue 10.05.16
L3 training
NAPLAN – Language & Writing – Years 3 & 5
Teachers Mutual Bank visit - recess
Wed 11.05.16
Staff Meeting PM
NAPLAN – Reading – Years 3 & 5
SHE & Challenge Group 2 2pm – 3pm
Thur 12.05.16
W H & S committee meeting – 8.15am – Library
NAPLAN – Numeracy – Years 3 & 5
Kingy Playgroup – 9am – 11am – Hall
Backyard League Years 1 & 2
Fri 13.05.16
NO Exec Meeting
Exec. Tweed Coast Leadership Session– 12pm
NAPLAN
Thank You for the lead up work and use of Smart Tools for NAPLAN. Formal NAPLAN Testing is next week. The most important focus is the ongoing and continuing use of SMART DATA AND TOOLS IN OUR WEEKLY TEACHING PROGRAMS !
Thank You for maintaining this focus and practice .... it enables our students to show their best !