5 Ways to Bounce Back to Your Goal
Lessons in how to get unstuck and get going
with Rebecca Gordon
When life gives you lemons, make lemonade!
So, you have something vitally important that you're working towards, then what? Something happens that stops you right in your tracks and hinders your merry motion. At this juncture, it can be hard to get back on track, when all we can focus on is the dire situation that has just occured.
Today's show will help you get unstuck and get going. Learn 5 ways to bounce back into your goal so that you can achieve what is vitally important to you.
Join your host Rebecca Gordon CEO of
www.satellitelifecoaching.com
, in
The Coaching Lounge.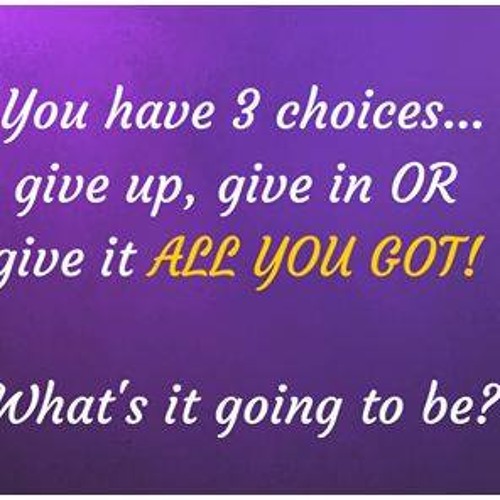 Satellitelifecoaching
5 Ways To Bounce Back Into Your Goal by Satellitelifecoaching