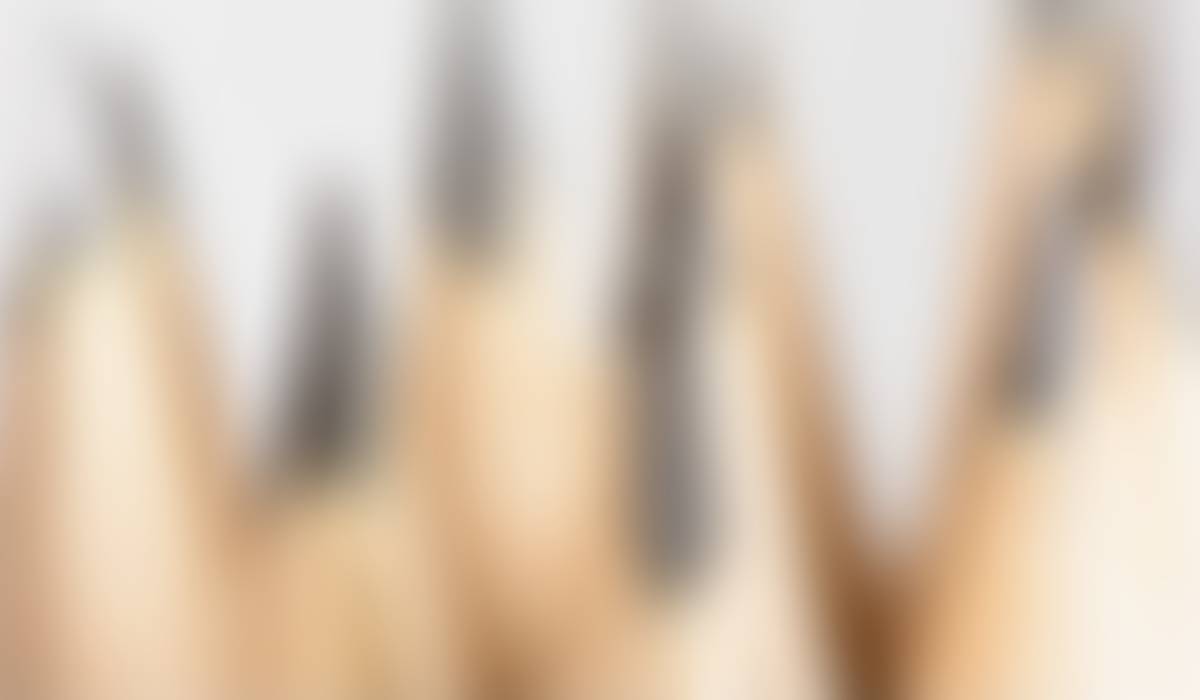 Village Vibes
October 5, 2022
New School Year, New Vision!
The 2022-2023 school year has gotten off to a great start! We have continued to work diligently in our efforts to Reimagine the Village and education in general. We have repurposed our mission which speaks to our new vision. We unveiled a new crest with core principles to guide our scholars, staff, and remaining stakeholders. We have also made curricular adjustments and expanded course offerings while increasing partnerships and extended-learning opportunities. These exciting initiatives are reflective of our newly developed 5-year strategic plan. I want to thank you—staff, students, parents, and board members for your support in the planning process. Whether you attended a focus group, completed a survey, or served as a steering committee member–know that we appreciate you greatly. Your guidance and input will help us to continually evolve and reach new heights. To hear more about the new MPTCS initiatives, please join me for my Superintendent's Meet and Greet on October 20th via Zoom (Register here).
Parents, we want this school year to be the best one yet! As our primary partners, we desperately need your support to ensure that we have 100% student attendance every day. Missing instruction is synonymous with missing the beginning of a movie. It makes it difficult, if not impossible for our children to catch up, understand, and focus. Barring an emergency, no scholar should be faced with such an unfair disadvantage that may impact the entire school year and subsequent ones to come. Let's work collaboratively to set them up for success by establishing healthy habits at a young age. All scholars who are fully present will be allotted special privileges such as raffle entries, certificates, and dress-down days each month. September's perfect attendance raffle will take place on October 14th. The winner will be able to choose between a brand-new television or a fun horseback riding adventure. So please be sure to send your scholar to school each day!
In closing, we are so grateful for your partnership and excited about everything on the horizon. Thank you in advance for your support. It is no secret that it takes a Village and we are grateful for your continued partnership and cooperation.
Warmly,
Angela Mincy
Superintendent
Look What's Cooking at PAC Academy
We've discovered the recipe for happy scholars: blend learning with culinary arts! PAC Academy students are beaming with excitement thanks to the addition of culinary classes for both elementary and middle school students. Culinary instructors, Dana Beals and Andrea Maldonado joined the teaching staff at the beginning of the school year. Together they have more than 35 years of experience working in restaurants, catering, cafeterias, and hospitals and they are passionate about all aspects of culinary arts. "The chefs have brought new energy to the building, our students love the class. The culinary classes were the top elective selected by our 7th and 8th graders," explained Principal Kyle Brown.
Both chefs are excited to impart their knowledge to young students, "I like that we are introducing urban kids to the world of culinary arts at such an early age," said Chef Beals. A former adult education teacher, Chef Maldonado added, "I was thrilled to learn that my former student's daughter is now in my class. I love that I am teaching the next generation how to prepare and embrace different foods."
Students have already prepared popcorn from the cob, pancakes, tacos, and guacamole. They are also learning about sanitation and safety skills. "Our scholars are connecting what they are learning to their personal lives, students from 2nd to 8th grade are having conversations about cross-contamination and temperature danger zones for foods," explained Chef Maldonado.
The goal of the class is to open students' palettes and minds by providing basic culinary knowledge (which encompasses science and math); allow them to explore new cuisines, cultures, and careers; develop critical thinking and collaborative skills, as well as establish a foundation for students who will advance to culinary classes at our High School of Culinary and Performing Arts.
Parents, please encourage your scholar by inviting them into the kitchen to support you or to demonstrate what they learn in class. Bon appetit!
We're Celebrating Hispanic Heritage Month
Each year, the VIllage celebrates National Hispanic Heritage Month, from September 15 to October 15, by recognizing the contributions and influence of accomplished Latinos, as well as students, their families, and staff who have roots in Spain, Mexico, the Caribbean, and Central and South America. Through assemblies, classroom projects, and culinary presentations we are sharing the culture, foods, and traditions of MPTCS' burgeoning Latino population. Follow us on Instagram (@marionpthomas) and Facebook (@mptcs) as we share family stories and recap our special events.
MPTCS Partners with Kean University to Offer Dual Enrollment Program
MPTCS is pleased to be the first charter school to participate in the Kean Scholar Academy (KSA). This new pre-college program works with rising ninth graders throughout their high school journey, providing them with resources, academic enrichment, and a plethora of opportunities. Based on their academic goals, students receive a tailored instructional plan and are enrolled in college courses throughout the school year. At the end of the program, students walk away with college credits and internship experiences.
MPTCS launched its initial cohort with three freshmen, who began the program in the summer. Makaio shared his goals for the future, "I'm really interested in becoming a professional athlete, but since you can't receive a degree in basketball, my goal is to explore a career path in the culinary industry." Another student, Dontayjah, explained her enthusiasm as well, "While my passion lies in fashion design, I want to study the financial functions of the trade to help build my business acumen, so I have the tools to run my own company in the future." Jada, an aspiring nurse stated, "My brother graduated from Kean and I plan to follow in his footsteps. This opportunity gives me a great headstart."
On the Union Campus, Kean Scholar Academy participants engage in workshops and counseling sessions, while being dually enrolled in classes at Marion P. Thomas Charter High School. The program also offers internships with industry partners and job placement assistance, so students are prepared and employable post-graduation. Upon high school graduation, students have the opportunity to earn 12-15 college credits and travel to the University's campus in China, Wenzhou.
Pictured in left photo: Wayne Stackhouse, MPTCHS Vice Principal; Rashon Mickens, Asst. Superintendent; Angela Mincy, Superintendent; Carla Wynter-Darius, Director of Student Life; Jason Lester, Executive Director, Kean Scholar Academy

Pictured in right photo: Jada, MPTCHS student; Tisan Rasool Dawud, Associate Director, Kean Scholar Academy; Makaio, MPTCHS student and Dontayjah, MPTCHS student.
Spread the Word: Career Opportunities at MPTCS
Parent involvement not only enhances academic performance, but it also has a positive influence on student attitude and behavior. A parent's interest and encouragement in a child's education can affect the child's attitude toward school, classroom conduct, self-esteem, absenteeism, and motivation. Come join the Village and make a positive impact in the life of your child and other students!
Vacancy Alert: Teacher Aide
Requirements: High School diploma or PRAXIS or 60 college credits or Bachelor's degree
Click here to check out all our job announcements. Have questions? Email HR@mptcs.org.
You're invited to join the MPTCS Village Making Strides Against Breast Cancer Team and Fundraiser! Join us as we walk on Sunday, October 16th. More than 290,000 women (and men) will face a breast cancer diagnosis this year. But because of our collective support, the American Cancer Society stands ready to help every step along the way. Research creates treatments. Treatments give time. And Making Strides Against Breast Cancer helps fuel this important work and so much more. To join the team or make a donation visit the Team Page.

As mentioned in the Superintendent's message, at the beginning of the school year we debuted our new crest. Our high schoolers wear the crest proudly each day, but the icons represent the values of the entire Village. Here's the meaning of each symbol:
The Sankofa Bird is a West African adinkra symbol which means to "go back and get it." We want our scholars to use knowledge from the past to inform, inspire, build a successful future, and give back to the community.
The Tree of Knowledge symbolizes lifelong learning that is rooted in rich culture and well-rounded experiences.

The Torch represents the igniting of fire, passion, and leadership in our scholars. We want them to be trailblazers and light their own paths.
The Tiger encased in the heart signifies the balancing of strength, boldness, resilience, and prowess with compassion and strong character. We want our scholars to be good people who are courageous and self-aware.
Marion P. Thomas Charter School
www.mptcs.org
The mission of Marion P. Thomas Charter School is to build culturally rich, transformative educational spaces that cultivate successful, lifelong innovators who use their passions, character, and intellect to better themselves, the greater Newark community, and the world beyond.