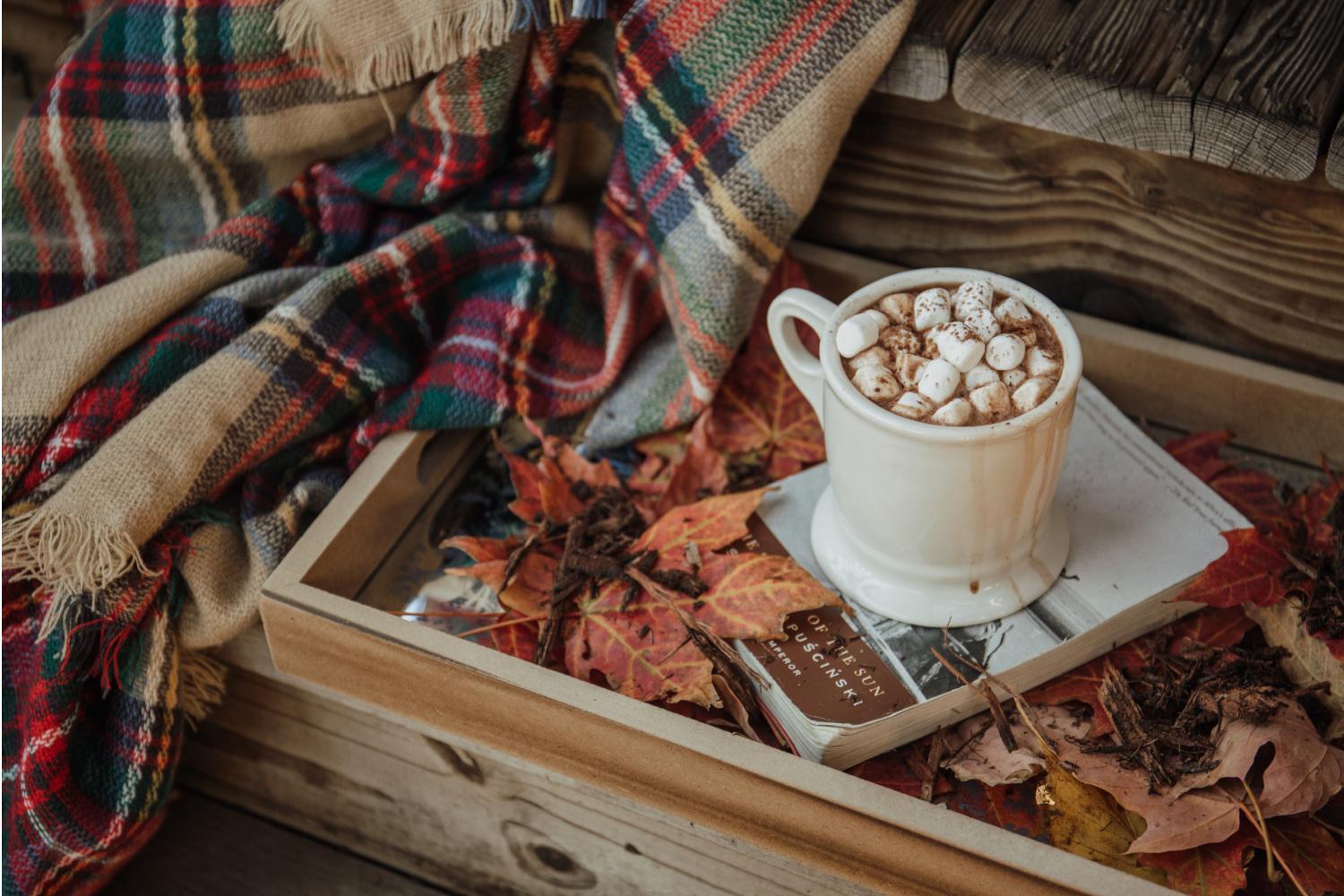 RMS Update: 11.7.23
RMS Newsletter, 2023-2024
Roosevelt Important Dates
What's Coming Up at RMS?
This Week
NOVEMBER 6 (M): B DAY
NOVEMBER 7 (T): A DAY
NOVEMBER 8 (W) B DAY
NOVEMBER 9 (TH) A DAY

No School- Mid-Term Grading

NOVEMBER 10 (F) B DAY
Next Week
NOVEMBER 13 (M):A DAY
NOVEMBER 14 (T): B DAY

Ruby Bridges Walk to School Day
Band Concert- 6:30PM


NOVEMBER 15 (W): A DAY

Affinity Wednesday
Early Release- 2:35PM

School Board Meeting- 7:00PM

NOVEMBER 16 (TH): B DAY

Parent Focus Group- 6:30PM

NOVEMBER 17 (F): A DAY
Principal's Message: Roosevelt Ready!
Greetings, families!
Welcome to the real fall we've been waiting for– soaking rain, wind, foliage displays made even more dazzling by intermittent sun, and clean, fresh air. We can see it all from our vantage point down on 24th Avenue and it's beautiful right now!
We'd like to draw your attention to four special topics this week, all of which are outlined in the sections below:
Student-led conferences the week of November 20

Supporting good academic habits via House
Our annual direct drive fundraiser kicking off now
The month of November always seems to fly by. Between grading day this week (11/9), the Veteran's Day holiday (11/10), and conferences during the week of Thanksgiving (11/20-24), we don't have as many days with students in the building this month. This is a time where it is easy for students to get out of established habits and routines, and we're working hard at school to set and reset expectations, support students during the grading period, and come out strong for events in December.
Thanks for reading through our RMS eNews each week. We try to share pertinent information and know families sometimes feel inundated by school communications. Please let us know if this is the case... or reach out for any other reason you need!

We appreciate your support and interest!
Courtney and Mike
Student-Led Conferences (SLCs) Kick-Off at RMS
We are excited to announce student-led conferences are coming to Roosevelt!
For the past three years, we have done conferences via House and last year, encouraged your student to participate in a conference with you. We are now fully transitioning to a student-led model.
While traditional parent-teacher conferences can be an effective way to discuss student achievement and progress, they often lack one key element: student engagement. One way to support student agency, develop independence, and encourage self-advocacy is to put students at the center of their learning.
As a staff, we've chosen to do student-led conferences because we believe a student-centered approach is key. We also want to foster meaningful conversations between students and their adults about academics and social-emotional growth. And, rest assured, simply because we are doing student-led conferences does not mean teachers won't be available for additional information, clarification, and support. Finally, once student-led conferences are over, we invite you to reach out to any teacher for any reason about your student's performance and academic habits.
We're really excited about the potential of student-led conferences. Our neighboring middle school has been doing student-led conferences for nearly a decade with great success. Drawing upon that model and with a splash of our own RMS flair, we invite you to participate with curiosity and joy as your student shares with you, uninterrupted, a portfolio of work they've crafted just for the occasion.
SLCs: How Students Prep
The preparation required for SLC is quite significant!
This week and next, teachers are guiding students in creating or refining a task reflective of a specific learning target. Our students' job is to insure they know and understand how the task they've completed reflects the learning target. In addition, we support students to reflect accurately on their strengths and challenges for both the task and the academic class, and to develop a set of goals related to the content beyond just 'getting an A.'
Late next week, students will put their portfolios together after they've written reflections for each class, and will travel from class to class with it, adding to their portfolio each class period. In House, students will write one final, over-arching reflection based on the school year so far which we believe will reveal some important revelations for students and parents. Students will practice in each of their classes to deliver their presentation to families and this will be a key component to student success during conferences.
When you arrive at SLCs, to support helpful facilitation-- suspending judgement and listening openly-- we'll have a checklist and question sheet for you. We'll hold SLCs in the Dining Hall and will have about 20 families at a time in meetings making for a quiet and semi-private setting. We'll also have laptops available if students would like to show their families any electronic or digital files.
The preparation can be intense, and the payoff will be a deeper understanding of your student's daily experience and precious time with your student, uninterrupted for 25 minutes or more. You'll have each others' undivided attention and we believe each of you will learn a great deal as a result!
SLCs: Ready to Register?
We look forward to seeing you between 10 am - 8 pm on either Monday, November 20 or Tuesday, November 21 for you SLC. If you have multiple students, you can sign up for as many 25-minute blocks as you have children at Roosevelt. Teachers are available for brief consults at your Dining Hall table.
Please click on the link below to schedule a conference or contact the front office if you have any questions: 541-790-8500
Create a parent square account if you have not already.
Sign up for SLC: https://www.parentsquare.com/feeds/25850755
Thank you! Looking forward to seeing you in two weeks !
Log into Parent Square now!
Conference scheduling will be done through Parent Square this year. Please sign in now to get familiar with the platform.

If you have any questions or issues logging in, please contact Skye at stier_s@4j.lane.edu
Supporting Good Academic Habits Via House
We've embarked on a school-wide campaign to support a very specific academic habit: planner-use by students.
Every class at RMS starts the period with students writing down either the class agenda, objective or class work. Agendas are usually posted on the board or in Canvas so students can mentally and organizationally prepare for the lesson ahead. We know this is an important academic habit to develop in students for future success.
In House, every Monday, we engage in Monday Mapping and planner checks. As a whole House, students have a discussion about what is happening across classes and students give each other pointers and ideas for success. Students map with Canvas and their planners any big tests, projects or assignments and get organized for the week ahead. This week, if students had three days of their planners filled out from the previous week, they received a Star Card, and if they had all five days filled out, they got a special RMS sticker and will be entered into a drawing to win some college swag.
Please ask your students about becoming a 'Planner Pro,' as we'll continue the conversation to the end of semester one at least!
Kicking Off Our RMS Direct Drive
We are immensely proud of the work we do at Roosevelt Middle School. We strive to create a learning community where there is cooperation and mutual respect and where students can learn at the highest levels. We are committed to supporting student success and know our community is with us every step.

Much of our success as a school is directly attributable to our community's ability to collaborate, coming together in crucial efforts to support RMS programs and classes. Our students have significant needs as young ones in our system and our teachers always need additional support, given large class sizes.
In order to do our work, we need to be able to reduce class sizes next year and add adult supervision hours to support our unique programs. To have additional staffing– teachers in classrooms and supervision support– comes with a significant cost. To reach the equivalent of one classroom teacher, if we raised an average of $200 per RMS student, we would achieve our goal.
With this reality, and in this season of giving, we hope you will consider a generous donation to Roosevelt this year. We will not ask you to participate in any other whole-scale school fundraiser aside from our silent auction during Showcase; our direct drive is the only avenue through which we will ask specifically for your support.
For your reference, our tax ID number is 93-6000566. Your tax-deductible donation can be made before December 31, 2023 in several ways:
US Mail: Send a check to Roosevelt Middle School at 500 E. 24th Ave., 97405.
Via EEF: Send a check to EEF/Roosevelt to Eugene Education Foundation, PO Box 1015, 97440.
Your contribution ensures an outstanding experience for every student at Roosevelt. We recognize not every family is comfortable contributing to a direct drive and know our families give in myriad ways. We are grateful for time family members spend in classrooms and organizing community events. All types of support add up in our school!
Every day, we am grateful to be a part of our remarkable Roosevelt community and can clearly see just how our approach benefits students. Many thanks for your ongoing support!
Winter Weather: It's Not Too Early to Start Planning
We hope you had a great weekend and found fun ways to enjoy an additional hour in the switch to Daylight Savings time. At this time last year, we'd already had a few little snow flurries in the valley which reminds us winter is almost here. As we move further into the fall and winter months, please check out this 4j page for information on how to sign up for weather alerts, school delays and building closures. We'll always re-share district information via Parent Square in the case of winter weather, and no news means no change to the daily schedule.
Bike Theft on the Rise at RMS
In the past month, we've seen an unfortunate increase in the number of bike thefts at RMS. Please remind your students about the prevention strategies they can use to reduce risk given the prevalence of bike theft in our community:
Always lock your bike, even if you're just leaving it for a minute.
Lock to something secure, not something like a chain link fence that is easy to cut through.
Do not leave your bike locked at school overnight.
Lock with a U-lock, not a cable lock.
Lock the bike through one of the triangles of the frame, not through the wheel, as that can easily be removed.
Tdap Boosters for 7th Grade Students
Oregon law requires 7th grade students have their Tdap booster. Students must have current school records of all required vaccinations or valid exemptions to continue attending school on and after Exclusion Day, a date set by the State of Oregon that is in February of each school year.
Where to get immunizations: Vaccines are available at many health care providers' offices, many pharmacies, Lane County Public Health (541-682-4041), and the school-based health centers at North Eugene (541-790-4445) and Churchill (541-790-5227). Call for information or to schedule an appointment.
Nonmedical exemptions: If a parent seeks a nonmedical exemption from one or more required immunizations, the parent must provide a completed Vaccine Education Certificate, available from a health care practitioner or from the online vaccine education module at www.healthoregon.org/vaccineexemption, along with the completed Certificate of Immunization Status. The Vaccine Education Certificate must be valid for all of the vaccines for which a nonmedical immunization exemption is being sought. A separate certificate is required for each child.
Activities + Community Events
Wordcrafters Grows Writers!
Fiction Fantastic Contest
Our annual Fiction Fantastic Young Writers Contest is now open. Youth that live or attend school in Lane County are eligible to enter this free short story contest. Visit fictionfantastic.org for more information or download this handy PDF to share.

Rainbow Reads Book Club
Rainbow Reads is a young adult LGBTQIA2S+ book group for Lane County teens hosted by Wordcrafters in Eugene in partnership with the Eugene Public Library! For more information about this free program visit here.

For November we're reading Reign of the Fallen by Sarah Glenn Marsh.

When:

Wednesday, November 8 | 4:30-6:00 PM Pacific
Where:

Eugene Public Library, Downtown
Rainbow Read Club members can pick up a free copy of the monthly book at the Eugene Public Library Downtown.
Write Club for Youth
This our monthly writing workshop that runs during the school year and is offered to youth 9 and up. These workshops offer the opportunity for young writers to explore various genres and topics in writing with local teaching artists throughout the year.

November: Playwriting; Just Begin with Jeany Van Meltebeke Snider

Saturday, November 11, 2023
10 AM - 12 PM | ages 9 and up
Join Jeany Van Meltebeke Snider for our November Write club and jump into writing for theatre.

December:
Roll-Up a Holiday Story with Nina Kiriki Hoffman
Saturday, December 9, 2023
10 AM - 12 PM | ages 9 and up
Join author Nina Kiriki Hoffman for December's Youth Write Club, and roll the dice to collect ingredients to create three characters, then roll again to find plot elements.
For information about our upcoming
Write Club (for Youth) workshops visit here
or
download this handy PDF.
Earn Free Money for Roosevelt!
Oregon's Bottle Drop Program! Blue bags and tags are available for pick up in the front office.
You can help Roosevelt earn money for our school by registering your credit card with eScrip. Earn money for Roosevelt every time you shop at Market of Choice, Sizzle Pie (& other local restaurants). Register your credit/debit cards, designating Roosevelt Middle School—Recipient ID #6723045. Click on the link above to get started.
Sign up for the Community Rewards program by linking your Fred Meyer Rewards Card to Roosevelt. You can search by our name or by our non-profit number GB554.

Download the Box Top for Education App in Google Play or the App Store, sign up (or sign in) and take a picture of your receipt within 14 days of purchase. It will automatically credit the school for each product. For more information, click on the link above.
| Phone: 541-790-8500 | Attendance: 541-790-8525 |
Lacey Bates
Lacey is using Smore to create beautiful newsletters