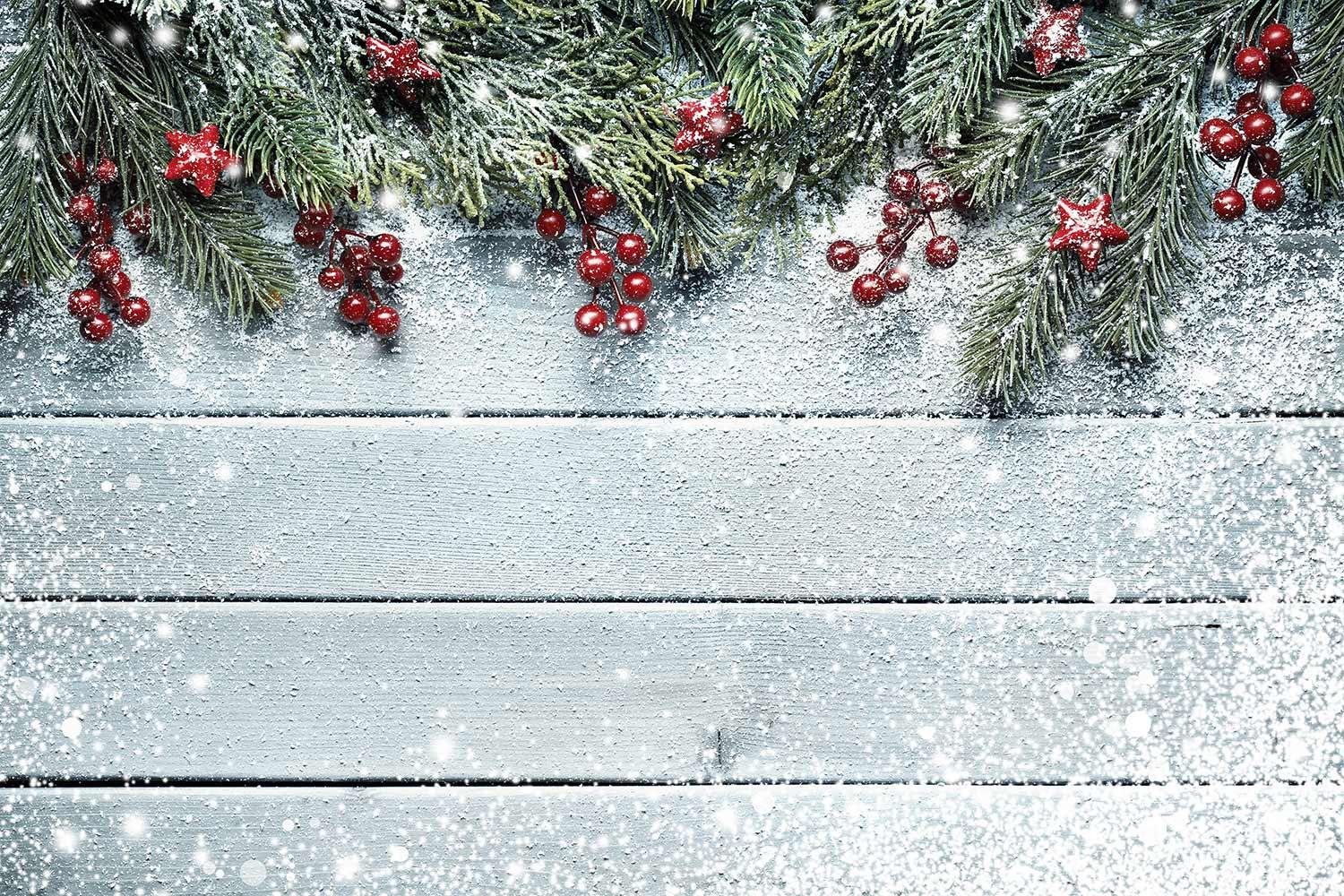 The Middle School Messenger
Hamilton Township Middle School - December 2022
❄️ Principal's Note:
It is certainly hard to believe that we have already made it to December, but what an exciting time of year it is!
While the month is shorter than most due to Winter Break (which starts on December 22), it is jam packed with tons of events! Our MS Choirs and Bands will be performing their annual Winter Concerts later this month. Auditions for the Spring Musical will be happening soon. Girls Basketball, Boys Basketball, Girls Wrestling and Boys Wrestling are in full swing and keep the athletes busy with practices and competitions. The competition cheer time has had a busy Fall and early winter as well with their practices and competitions, too!
All of this and the kids still need to find time for their studies! CBA's are right around the corner for the MS on December 20 and 21, so be sure to remind the students of the importance of studying! Just as athletes need time for practice, so do academics. If your student needs a "coach," reach out to the teachers for ways to get extra help! I hope everyone has a great December and a safe and restful Winter Break! School resumes January 4, 2023!

Jeff Endres
HMS Principal
❄️ Around the Building ❄️
Students Experience Behind-The-Scenes at Nationwide Arena
Last month intervention specialists Ms. Berry and Ms. Ryan were able to take students from their guided study groups on a tour of Nationwide Arena, home of the Columbus Blue Jackets! Students loved seeing what goes on behind closed doors, and caught a glimpse of a CBJ Practice!

Student Council Spreads Cheer For World Kindness Day
To celebrate World Kindness Day, student council members completed many random acts of kindness throughout the week of November 7th. The most recognized act of kindness was the positive messages placed on each and every middle school locker by student council members. Student council also used some of their fundraising money to purchase donuts for the middle school teachers, staff, and bus drivers to show them how much they are appreciated!

"Magnificent Monday" brings ice-cream treats to HMS 🍦
This month our "fun friday" turned into a magnificent monday as students with positive behaviors were rewarded with cool treats during their lunch periods! Students were treated to Dilly Bars located from our one and only Obetz Dairy Queen. We love having such a strong partner in our community, and the kids were thrilled! A huge thank you to Mrs. Eckenrode for organizing such an awesome event, and for all of the teachers that volunteered to pass out Dilly Bars!!!

"Rangers R Us" Makes Return!
This month we saw the resurgence of our school store, now under the name "Rangers R Us!" The school store is student-run, and is a fantastic outlet for students to spend their RangerBucks, which they earn from outstanding behavior, performance, and good deeds around the building! We look forward to seeing how the store grows over time!
Plans for the 8th Grade DC trip are well under way! This year's trip is scheduled for May 9-12 and we are looking forward to returning to the nation's capital. Our trip this year includes visits to Arlington National Cemetery, the Holocaust Memorial Museum, the National Cathedral and the Gettysburg Battlefield.
If students/families have questions about the trip they should talk to Mrs. Rinaldi or Mrs. Burnheimer before or after school.
❄️ Hallway Happenings and Classroom Updates ❄️
Make sure you are checking ProgressBook to stay up to date on grades, assignments, and teacher feedback!
❄️ H-M-S! Rangers, let's hear it!
Let's go Rangers!!
Important Dates:
Boys Basketball
-12/8: vs. @ Fairfield Union

-12/12: vs. Liberty Union
-12/15: vs. Teays Valley West
-12/17: @ Logan Elm Middle School
Girls Basketball:

-12/8: vs. Fairfield Union
-12/12: @ Liberty Union
-12/15: @Teays Valley West
-12/17: vs. Logan Elm Middle School
Wrestling:
-12/7: @ Olentangy Berkshire MS

-12/10: Wolfpack Duals
-12/15: Home Tri-Meet with Jackson and Ridgeview
-12/17: Marlow Mills Memorial @ Bloom Carroll
-12/22: Watterson Tournament
Competition Cheer:
-Our cheer squad took home 2nd place at their Big Walnut Cheer Competition! We can't wait to see what they do next.

❄️ Staff Member (AND Ohio Lottery Teacher of the Month!!!) Mrs. Montgomery ❄️
1. Health is a unique subject because it directly relates to us as human beings. What made you want to teach students about their own health and wellness?
I have always really enjoyed learning about how the human body works. My passion for what I teach began with the study of human movement, also known as kinesiology. As my knowledge grew, I started to expand my studies to include ways we can help to keep our bodies working as efficiently as possible for as long as possible. Reflecting on my education growing up allowed me to realize there have been gaps in Health education. Health and Wellness is so much more than taking care of our physical bodies. It also includes our ability to get along with other people (social health), how we feel about ourselves (mental health), and dealing with our thoughts and emotions (emotional health). Focusing on Total Health and teaching youth to understand how impactful our choices are is what really drove me to teach Health. My passion for this subject has grown as my students have continued to teach me as much over the years as I have taught them.

2. When I was in school, health was taught to older students. Do you see any challenges teaching this content to younger students?
There are numerous challenges I have faced teaching middle school students some of the content that is covered. I think what makes it the most upsetting is that I know they will not have an educational opportunity to discuss these topics as they get older and therefore have to understand content that isn't really comprehensible by adolescents. In my class we talk a lot about brain development and how the areas of judgment, decision making, and impulse control don't fully develop until our early 20s. But, trying to explain some of these concepts that require that specific part of our brain development to understand can be really difficult. I always tell them that I hope one day in their future they will think back on a situation and remember me trying to explain that they will understand when they are older. I also do my best to be honest with them. I will bluntly explain that it is uncomfortable for me to have some of these conversations with them because often the content is something that shouldn't apply to their lives until they are older. But there is also the understanding that there isn't any health education before my class. And if I don't teach the tough stuff, they will find out from a potentially unreliable source. And I would rather them have accurate information before they need it than to not have any information to begin with.
3. What is your favorite Christmas movie and why?
My absolute favorite Christmas Movie is The Holiday. It is a romantic comedy that gets me smiling and laughing every time, no matter how many times I watch it. There are just so many sweet moments that are examples of what healthy and loving relationships look like that it just feels good to watch. I am also a sucker for a witty comedy, which is present in nearly the entirety of the movie. It is also a great example of how communication is vital and love can be found in even the most unexpected places.

Students of the Month (November Edition)
These students were nominated and recognized for their outstanding work in the classroom, as well as going above and beyond to make our school a great place to be!!
Jocelyn Hastings
Natalia Langston
Kaitlyn Basinger
Noah Dalton
Wyatt Mathias
Andrew Savage
Shakeya Sutton
Oscar Estrada
Jayden McCann
Anthony Fout
Skyla England
Addison Renz
See you again in the New Year!! Happy Holidays!
Cole Freshkorn
Cole is using Smore to create beautiful newsletters