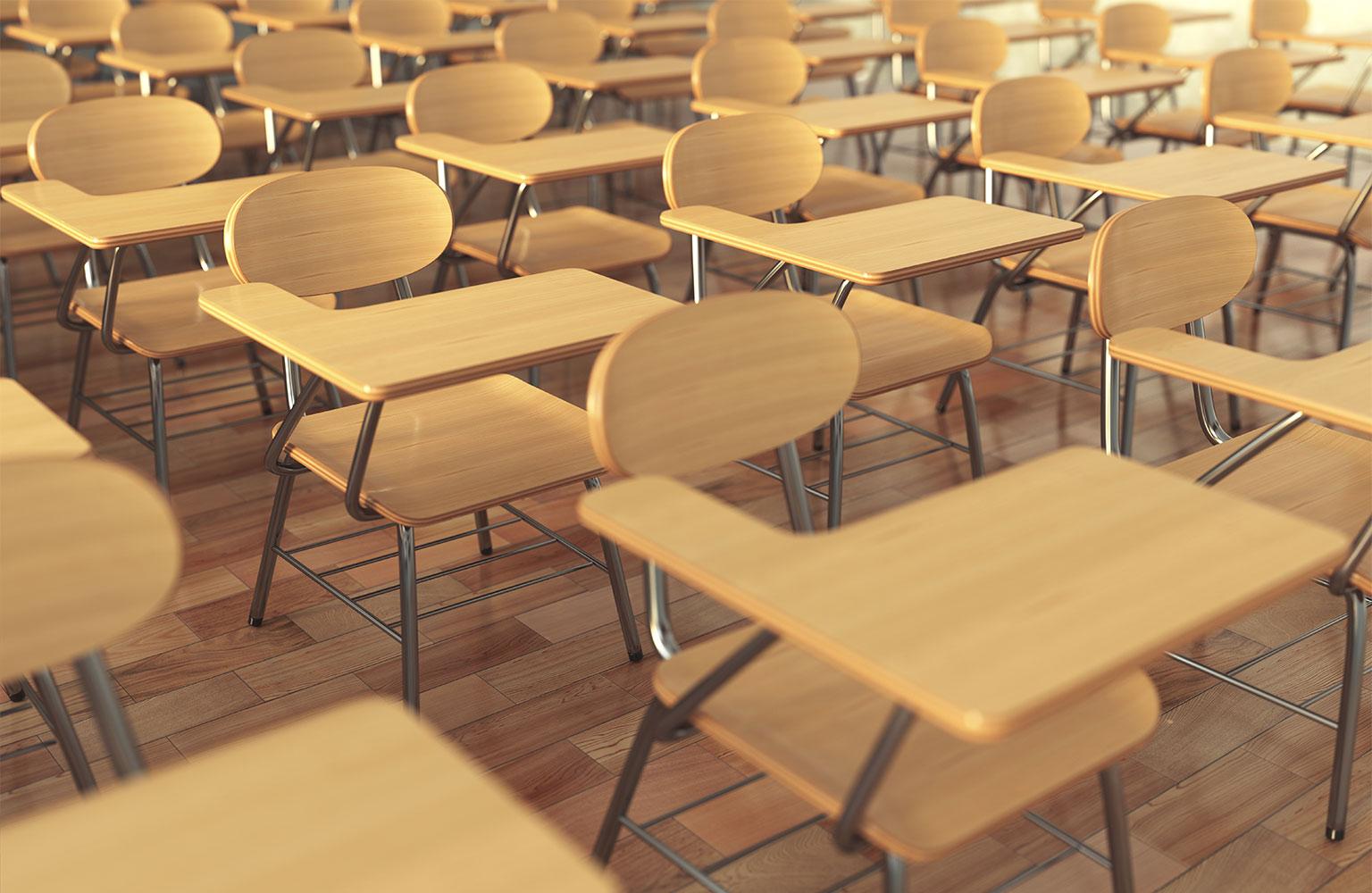 PfISD Employee Express
September 7, 2023
Upcoming Events & Holidays
Campus Safety and Facilities Tours

Staff Housing Survey
Increase in TRS Member Contribution Rate

Leadership Pflugerville ISD Program

Free and Reduced Lunch Application Drawing
Call for Outstanding Student Nominations - Lone Star Leadership Academy

2023-24 PfISD Leadership Academy Opportunities


VATRE

CTE Corner
Staff Shout Outs
Upcoming Events & Holidays
Hispanic Heritage Month

Sept. 7 - Board Workshop Meeting
Sept. 10 - 16 - National Arts in Education Week
Sept. 19 - National IT Professional Day
Sept. 21 - Board of Trustees Regular Meeting
Campus Safety and Facilities Tours
We are in our second week of campus Facility and Health and Safety walks. We will tour each campus at least once per semester.
As a reminder we are looking at all areas (and classrooms) of the campus/facility. Below are some important reminders of items that we are looking for while on the tour.
Please remove all essential oil diffusers, scentsies, plug-ins, and anything alike. They can cause issues with asthmatics, allergies migraines, and headaches.
Items on walls must be 18 inches from the ceiling.
Items stored on cabinets or shelving must be 18 inches from the ceiling.
Combustible materials on walls (and cabinets) must not exceed 35% per wall.
LED lights that stick to surfaces have been recalled and need to be removed.
Christmas lights may not be plugged in end-to-end.
Curtains must be flame retardant.
Items hung from the ceiling with fishing line or wire must be 18 inches from the ceiling.
We appreciate your help in keeping staff and students healthy and safe. Thank you!
We have begun working on the staff housing which was approved in the November 2022 Bond Election.
By state law, the housing proposition provided housing access to teachers only. However, we have requested an informal opinion from our Attorney General to help us better understand their definition of a teacher. While our scope is focused on teacher housing, we are looking for ways to expand the housing option to other employees.
A survey will be sent out to all employees next week. We are attempting to get a good number of employees to weigh in so please take a few minutes to give us your opinions about what you would like to see in housing options.

Increase in TRS Member Contribution Rate
In the 2019 Texas Legislative session, state leaders approved a progressive increase in the TRS
contribution member rate for the Teacher Retirement System of Texas. Starting with September 1,
2023, the member contribution rate is changing from 8.00% to 8.25%.
Information regarding the 2019 Legislative Reporting changes, please visit: TRS Information.
Important: The TRS member contribution change will impact your net pay and might change your Federal withholdings.

Leadership Pflugerville ISD Program
Apply NOW to serve as a member of Leadership Pflugerville ISD!
Leadership Pflugerville ISD will give approximately 20 Pflugerville ISD stakeholders the opportunity to participate in an interactive, in-depth monthly learning experience from October through May.

As a member of the Leadership Pflugerville ISD class, you will go behind the scenes and learn what it takes to run a public school district with more than 25,000 students and nearly 4,000 employees. During a series of meetings, you'll gain access to District leadership, have the opportunity to ask in-depth questions, and take a deep dive into learning. Session topics will include District operations, finance, curriculum, and other areas of interest.
Learn more and apply for Leadership PfISD! Deadline is Sept. 15.
Free and Reduced Lunch Application Drawing
Parents who complete a Free and Reduced Lunch application from June 1-October 13, 2023 are eligible for a grand prize drawing of $150 worth of school supplies or a 2nd place drawing of $100 worth of school supplies.
Parents can find the Free and reduced Lunch Application here: https://www.myschoolapps.com/Application
Parents of students who are on Community Eligibility Provision (CEP) Campuses and complete the SocioEconomic Form between June 1 – Oct. 13 are also eligible for the school supplies prizes. CEP campuses are: Delco ES, Dessau ES, Northwest ES, River Oaks ES, Ruther Barron ES, Dessau MS and Westview MS.
This online form is available through the Skyward Parent Portal. Please visit pfisd.net/skyward and click Log in Here.
Call for Outstanding Student Nominations - Lone Star Leadership Academy
Nominate your outstanding 4th-8th graders for summer 2024 Lone Star Leadership Academy camps! Participants travel to the Dallas/Fort Worth, Austin/San Antonio, or Houston/Galveston area to join delegations of other distinguished students from across Texas for a week of fun, learning, leadership development, and visits to significant Texas destinations. Each day participants explore notable Texas sites, learn about unique careers from professionals, and work in small groups to develop specific leadership skills. In addition to improving their leadership abilities, participants gain self-confidence and independence and develop new friendships with other high-achieving students from across the state.
Nominations are a great way to recognize your outstanding 4th-8th graders; nominating teachers receive a personalized certificate to present to each nominee at school awards ceremonies.
Nominees must:
· Be in 4th-8th grade
· Maintain an 85 or higher average
· Demonstrate leadership ability
· Be involved in school/community activities
Nominate your outstanding 4th-8th graders online at: http://educationinaction.org/nominate-leaders
Fall Nomination Deadline: Friday, November 3, 2023.
2023-24 PfISD Leadership Academy Opportunities
Are you interested in your continued growth as a leader in PfISD?
There are three different tiers to the Leadership Academy to explore. This opportunity is open to any PfISD Staff member. Find the right fit for you!
Registration is now open to apply for the 2023-2024 PfISD tiered Leadership Academies. We are excited to share our revised PfISD Leadership Academy Opportunities with you.
Interested candidates are encouraged to review the information about these academies at this link: PfISD Leadership Academies. The new criteria and requirements for each level are also provided in the application posting.
The application deadline is Sept. 8th at 5:00 p.m. We welcome you to consider becoming part of this great leadership opportunity!
💡 Did you know?
The Texas State Legislature allows all school districts to ask voters for an additional 17 pennies to add to the M&O tax rate.

Pflugerville has already asked voters for 10 pennies. The 7 pennies in the current VATRE are the last remaining pennies available to PfISD under current law.
To read more about VATRE please visit : www.pfisd.net/vatre
PCDC Grants Fund Training Ambulance for Fire and EMT Academies!
The Fire and EMT Academies are the grateful recipients of two Pflugerville Community Development Corporation (PCDC) Community Engagement Grants that funded the purchase of a training ambulance and industry-standard equipment/supplies.
Over 50 students this year will train in emergency medical care using the ambulance and equipment, working toward the Emergency Medical Technician (EMT) certification. Since 2017 more than 175 students have participated in these academies, learning firefighting and emergency medical skills that can be taken into full-time employment and postsecondary training programs in these in-demand occupations.
Students from all PfISD high schools are able to participate in the academies, no transfer required. The Fire Academy is open to 11th grade students and the EMT Academy is open to 12th grade students in the Healthcare Therapeutic program of study.
Learn more about the academies, and all career/technical education (CTE) programs, here.
We love our PfISD staff members and we know our parents do too! We want to provide an opportunity for our parents to publicly recognize and thank our staff members who serve our students, staff and the community. We have created a Google Form to provide information directly to us to share with our staff as a whole and let you see the difference you are making in a student's life every single day. Please click here for the Google Form.
These Shout Outs will be included in upcoming issues of the Parent and Staff Newsletters. If a Shout Out directly references a student, we will not include the parent name to protect the child's anonymity. If you are recognized in an anonymous Shout Out and want to learn the parent's name, please contact Tamra Spence at tamra.spence@pfisd.net.
THANK YOU TO OUR AMAZING PFISD STAFF MEMBERS FOR EVERYTHING THEY DO FOR OUR STUDENTS AND COMMUNITY!
Matthew Peterson of Pflugerville High School (via: Lacey A.) My daughter is a sophomore in Mr. Peterson's World History class. She has never been crazy about history. However, since being in Mr. Peterson's class, she talks daily about what she learns and how much she loves the class. I asked her what she loves about the class, and she said he makes history exciting and fun. I thought that was pretty awesome. It's always nice to know that teachers are engaging your student and inspiring them to learn. Thank you Mr. Peterson!
Ms. Espinoza of Copperfield Elementary School (via: Imelda A.) ¡Gracias por su amabilidad y ayuda!

Ms Sánchez of Maestra (via: Imelda Alvarez) Muy excelente maestra, y excelente trabajo con mi hijo!
Lizbeth Ruiz of Principal at Highland Park ES (via: Anonymous) Mrs. Ruiz knows how to lead from the front. She is compassionate, always with a smile. This morning, she was leading traffic and helping kids getting out of their cars. Thank you for leading HPES with enthusiasm and care. We love our school!
Reese Wierich ( Principal) of Jessica Carpenter Elementary School (via: Afra)
Mrs. Wierich is such a great asset to our school. She is full of energy. My kids like her a lot. She welcomes everyone in the morning with her beautiful smile and makes every effort to make learning fun!
The two wonderful Ladies at the front desk of Highland Park Elementary (via: Sharon T.)
The very front lady of the school is the kindest, most friendly, helpful, and terrific helper at all levels! She answered my questions and guided me to others who could help me! She is dependable, warm, and welcoming whenever I have to check out my student or bring said student back to school !! I cannot say enough good things about her!
Mrs. Sibaja of Parmer Lane Elementary (via: Anonymous) I was worried about how my daughter would cope in the new school environment. We recently relocated to the US, and she had barely two months since we relocated. From the first day, my kid loved the school and her teacher, making me feel the environment created is safe for her. We are so grateful. Mrs. Sibaja, thank you!!
Diana Suarez of Caldwell Elementary School (via: Thankful parent)
Shout out to Ms. Suarez for always getting everyone's card during dismissal, not just the grade level teachers are assigned to. She goes above and beyond!