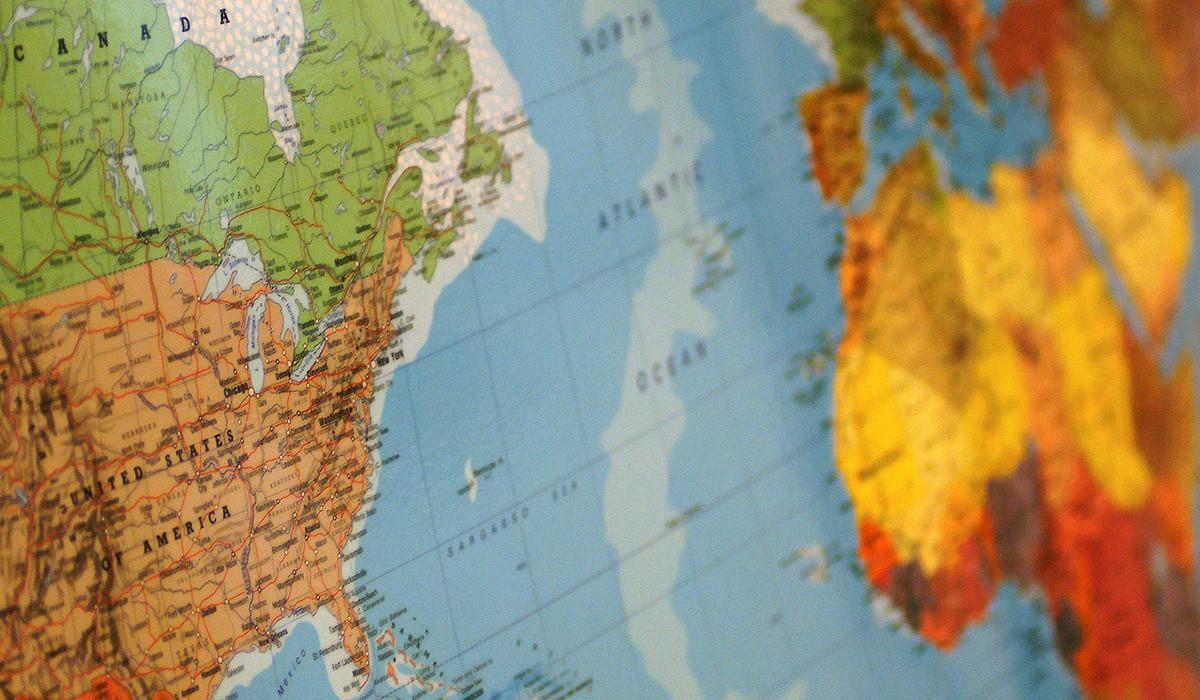 Kaleidoscope
September 2022
English as a Second Language Department Newsletter
CELEBRATES FOR THE ESL PROGRAM AND THE DISTRICT
The WIDA ACCESS for ELLs 2.0 test scores are here! We are happy to announce that 28 students exited the ESL Program during the 2021-2022 school year.
This is exciting news!
These students must be monitored for four consecutive years to follow their academic progress and the continued growth with their English language development. Thank you to all who contributed throughout the years to make this happen for your multilingual learners. Your dedication and patience made this a successful experience for the students.
You were and continue to be a part of the village that made a difference in these multilingual learners' lives!
THANK YOU!
If you have any questions about these students, contact the ESL teacher at your school.
(Current 6th Graders)
Helen Flores García
Juana Rodríguez Olmos
Eduardo Sanabria Orozco
Mitzi Zoyoquila Aparicio
CREEDMOOR ELEMENTARY SCHOOL OF THE ARTS
Isaí Velázquez Espinoza
Sarah O'Brian Arredondo
Aaron Delgado
Oliver Serafín-Morales
Yaxiel Acosta Lugo (currently in 6th grade)
Delia Arreola-Granado (currently in 6th grade)
Camila Hernández Muñoz (currently in 6th grade)
STOVALL-SHAW ELEMENTARY SCHOOL
Joseph Cruz Lozano (currently in 6th grade)
TAR RIVER ELEMENTARY SCHOOL
Angie Aguilar
Paola Climaco (currently in 6th grade)
Joshua Álvarez-Rangel
Alan Cardona Pina
BUTNER-STEM MIDDLE SCHOOL
Liliana Sanabria Orozco
Joan Vanegas Pérez (currently in 9th grade)
G. C. HAWLEY MIDDLE SCHOOL
Darling del Rosario de Mota (currently in 9th grade)
NORTHERN GRANVILLE MIDDLE SCHOOL
Rana Alsaidi (currently in 9th grade)
Christopher Ovando-Percastre
Mónica Bueso Menjivar
GRANVILLE CENTRAL HIGH SCHOOL
Marlon Aguilar Aguilar
Tammy Izaguirre Ortega
Denilys Vázquez Rodríguez
SOUTH GRANVILLE HIGH SCHOOL
Oscar Bonilla Paz
Deyby Banegas Amaya
MEET THE MEMBERS OF THE ENGLISH AS A SECOND LANGUAGE DEPARTMENT
Every year from September 15 to October 15, Americans celebrate National Hispanic Heritage Month by appreciating the community's history, heritage, and contributions of the ancestors of American citizens who came from Mexico, Spain, the Caribbean, and South America and Central America.

September 15 is set as the starting date for the month as it is important for many reasons. It is the independence anniversary for Latin American countries El Salvador, Guatemala, Costa Rica, Nicaragua, and Honduras. From here onwards, the independence days of Mexico and Chile fall on September 16 and September 18, respectively. Día de la Raza also falls within this month, on October 12.
Hispanic Americans have been integral to the prosperity of the U.S. Their contributions to the nation are immeasurable, and they embody the best of American values. The Hispanic-American community has left an indelible mark on the U.S. culture and economy.
Decorate classroom doors, hallways, or the front of the schools with Hispanic Heritage displays. This will make your schools more welcoming to Hispanics who have children in Granville County Public Schools.
Let's make the HISPANIC HERITAGE MONTH a huge FIESTA.
Ellevation Education is a platform to assist any teacher of multilingual learners with the following important information:
Demographics
Student's English Language Development (ELD) Test Results (WIDA Screeners and WIDA ACCESS)
Can Do's (Current and Successive Descriptors)
Service Delivery
Test Accommodations
Classroom Modifications
Goals
Strategies
The Ellevation Strategies section of this platform classifies students in the proper ELD level list to provide each teacher the groups to determine the differentiation and activities needed by the English language level of the multilingual learner. The Ellevation strategies are not lesson plans, they are activities to provide enough scaffolds for students that are learning or need to improve their English language development. These activities are not limited to multilingual learners. They could be used with any student in your class that might need additional support.
Remember this: ACADEMIC LANGUAGE IS A SECOND LANGUAGE FOR ALL LEARNERS.
ELLEVATION STRATEGY
Clarify Input
Title of the Strategy: 5 and 2
Grade

s

:

K-12

Domains: Listening, Speaking
Grouping:

Pairs, Small Group, Full Classroom
Learning Targets
Students will:
Develop active listening skills using a 5 minute/2 minute listening cycle
Actively listen to instruction chunked into five minute sections
Respond to prompt for 2 minutes to immediately apply new language and learning
Before Activity
Chunk instruction into two or three 5-minute sections.
Identify and note key content and language take-aways in each section, being careful to limit these take-aways to 1-2 items.
Select and prepare a summarizing graphic organizer for students or use the 5 and 2 Organizer.
During Activity
Deliver instruction to meet your learning objectives.
After 5 minutes, provide a clear prompt that engages students for 2 minutes in making meaning of the content and language.
Repeat this process for the length of the lesson.
After the intervals of 5 and 2, wrap up the lesson by engaging students in reviewing the objectives, language, and content.
Quick Tips
Engage students by handing out post-it notes or a graphic organizer for jotting key points down.
Make this a consistent format for instruction. Try different engagement strategies and build on ones that are successful.
Include visuals and kinesthetic supports whenever possible during the lesson.
Evidence of Success
During instructional time, students are displaying active listening skills and are following directions.
During 2-minute interactive sessions, students are able to articulate key points from the lesson using relevant language.
Watch Out For
Find opportunities for students to engage and use integrated language domains for meaningful communication, such as turning and talking with an elbow partner or other collaboration, throughout the lesson.
Be sure the 2-minute prompts have clear objectives and are rigorous. Telling students to vaguely turn and talk about what they learned will not be enough.
DIFFERENTIATION
High Support (Listening Levels 1-2)
Limit directions to one or two steps and provide visuals when possible.
Post key vocabulary words as they are used during the lesson for students to reference in their engagement chunks.
Moderate Support (Listening Level 3)
Provide opportunities for matching, sequencing, or role-playing to synthesize information in addition to or instead of written summaries.
Light Support (Listening Level 4+)
Provide necessary supports such as sentence stems or a target word list for students to discuss the content using academic vocabulary.
Graphic Organizers:
Need Ellevation Strategies Training for Your School?
School Administrators:
Contact Ivelisse Rosario de Marín at the contact information provided at the end of this newsletter.
Submit the list of new educators in your building to Ivelisse to activate the teachers' accounts.
ENGLISH LANGUAGE DEVELOPMENT STANDARDS RESOURCES
NC ELD Standards Resources Hub
NCDPI has developed the new NC English Language Development (ELD) Standard Course of Study. The resources provided in this hub are available for any educator that works with multilingual learners. Currently, this information is provided to you as a form of awareness. Training will be provided when it becomes available for our district. In the meanwhile, you may peruse and become familiar with these wonderful resources that offer structured and detailed standards to use for instructing multilingual learners. This may apply for any student that needs to develop the English language.
The ESL Department has a vacancy available for an ESL teacher. Anyone interested may contact the Department of Human Resources at 919-693-4613.
GCPSs need interpreters. Anyone interested may apply through the Human Resources Office. If the interpreters are employees from the district, he or she may assist with this service after school hours in order to be remunerated.
Ivelisse Rosario de Marin
ESL Program Instructional Facilitator
Granville County Public Schools
English as a Second Language Program
Office: 919-528-2313
Cellular: 984-514-0047