YJH E-Newsletter
15-16 Volume 6
YJH PTO Vacation Trip Raffle
Please help us raise over $13,000 to help fund those essential extras that improve your child's educational experience. Tickets are $100. We are only selling 300 tickets. And with 10 winners, it is a great chance for you to win!
Social Studies
Students researched an Asian country of their choice to learn about the social issues, economic issues, environmental issues and governmental issues. Students submitted their project to Mrs. Steen's Google Classroom and presented their Google Slide presentation to their classmates. Additionally, students could prepare a food recipe from their country and bring it to class for other to sample to earn extra credit.
Hour of Code
The Hour of Code is a global movement reaching tens of millions of students in 180+ countries. Anyone, anywhere can organize an Hour of Code event. One-hour tutorials are available in over 40 languages. No experience needed. Ages 4 to 104.
Getting to observe the Honors Physics projects at the high school is always a treat. We got to see students take the skills that they have learned, and apply them into the creation of a project that has a "real-world" application. It is fun to see their creative ideas, and it is impressive to see the level of skill that each group of students demonstrated. The 8th grade students, and I, come away from this experience amazed and inspired.
2nd Place
Madison's picture was awarded 2nd place in the National Geographic Kids U.S.A. photo contest. Congratulations to her!
Brandon Mack earns MSBOA All State Junior High Honors Band
Congratulations to Brandon Mack. Brandon is an 8th grader in the Yale Junior High Band Program. In late October, Brandon auditioned for theMSBOA All State Junior High Honors Band. As a result of his superior audition, Brandon earned first chair Euphonium in the All State Ensemble. Brandon has earned the highest chair in the State of Michigan. In January, the students assemble for two and a half days of rehearsal with nationally recognized conductors. A concert is held on the Saturday of the Michigan Music Conference in Grand Rapids. Congratulations Brandon!

Student Learning Opportunities
We want to inform you of some other student learning opportunities offered to Yale Jr. High School students. First, during our JAZ time (Tuesday and Thursday from 1:54 - 2:22pm), we will offer peer tutoring a few times per month. The students will be notified via announcements (these announcements are posted daily on Facebook) to which specific dates we will hold tutoring. We also offer our T.H.E. (Tutoring, Homework Help, Enrichment) program on Wednesdays from 2:30 - 3:30 pm in our media center. There will be a certified and highly qualified teacher supervising and both junior high school and high school honor society students tutoring students who want assistance. Finally, we purchased an online enrichment program called MobyMax. This program provides students with the opportunity to develop skills in all core subject areas. Once enrolled, the student will take a brief placement test in MobyMax in the subject area. Once complete, the student will be given assignments and enrichment activities at their identified level. The student can even earn game time that is built directly into MobyMax! Students can access MobyMax at home, thus providing an additional learning opportunity without interfering with their elective class.
February 2, 2016 All School Assembly
Our guest Wednesday, February 2, is a professional musician, and motivational speaker. His music has been featured on television, film and radio. But mostly he is passionate about using music as a tool to promote good and to make the world a better place.
This is a follow up assembly to the P.A.S.S. & Victimproof programs.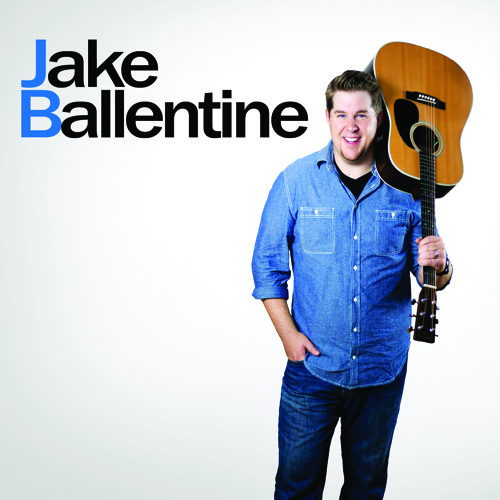 Jake Ballentine
Jake Ballentine by Jake Ballentine
Online Access
All students and parents have access to the online curriculum from Tom Thelen's Victimproof. Please follow the link above (hover over and click on the word Victimproof) to access the material.
Username: yaleschools
Password: victimproof
This access gives everyone access to the e-book Victimproof, powerful yet brief videos that coincide with the chapters in the book, and additional materials to facilitate discussion with your child.
We hope you take advantage of this opportunity as we continue our partnership with you to educate your child academically, socially, and mentally.
Wrestling & Volleyball Schedules
Want to make sure that you're not missing out on any important Junior High news? Follow the steps below to see ALL of our Facebook posts.
1. At the top of the Yale Junior High School Facebook page, click on the down arrow next to the "Liked" button.
2. Select the option to "See First" to see all new posts at the top of your Facebook feed.
3. Next, click the "Get Notifications" options in the same drop down box (the arrow next to the "Liked" button) to be alerted every time Yale Junior High has a new post.
Daily Announcements
We've added our daily announcements to our Facebook page. If you want to be informed of the information we are telling your child(ren), please like us. We also post other announcements here, including these newsletters.