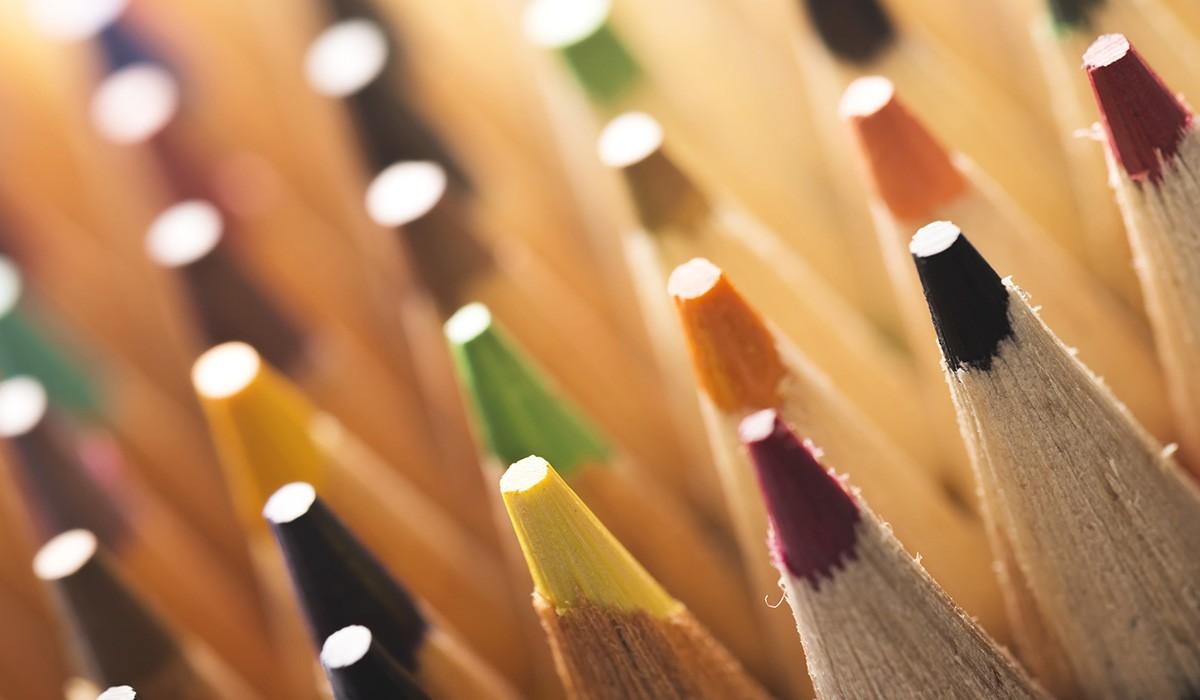 The Bark
August 12th, 2022
Back To School Edition 2.0
Time to RISE and shine!
Teachers and staff have been working hard all week to prepare to welcome our students. This week's newsletter is laid out to walk students through their first few days at Lamar. At the end, there is other important and helpful information.
I met with Austin ISD Police, the City of Austin, AISD Transportation, AISD Facilities, and Safe Routes to School this week to plan around the Mobility Project that is in progress along Burnet and 2222. Tips to increase safety are included in the newsletter below.
Our campus is motto is Scotties RISE! We are Respectful/Responsible, Inclusive, Safe, and Engaged! We'll see on Monday, August 15th!
Sincerely,
Megan Tesano
Principal
Getting to School
There is a lot of construction happening around Lamar! We encourage those who are eligible to take advantage of the AISD buses. Carpooling, "walking buses", and alternate routes are also highly encouraged.
Buses:
Eligible bus riders should have received route information last week from AISD transportation. Check out Bus Finder to see if you are eligible for a bus and route information. Don't forget to download the Where's The Bus app for personalized route information and live updates on the bus location.
Driving to Lamar
The safest way to drop students off is going northbound on Wynona so that students do not have to cross the street. To reduce interaction between cars, pedestrian and bus traffic, we kindly ask that parents do not drop off in the parking lots or the bus lane along Burnet Rd.
To reduce the traffic around the construction on Burnet Rd, at the recommendation of the team mentioned above, we suggest parents utilize Shoal Creek to approach Lamar from the west.
When approaching Lamar from the east, we encourage parents to drive past Burnet Rd. and turn right on Wynona from 2222 (Allandale Rd). Another option to drop students off on the east side of Burnet Rd. along Laird. Students would then walk to the cross walk at Romeria to cross Burnet Rd. where there is a crossing guard. The area businesses kindly ask that you do not use their parking lots as a drop off spot.
No matter which route you drive to Lamar, please use extreme caution as there are many students who walk, ride their bikes, and skateboard to school.
(Included is a low-fi map for your reference. Looks like it's time for me to audit a Graphic Arts class.)

Walking to Lamar
Many students walk to Lamar and are encouraged to walk in groups when possible. Students should only cross streets at crosswalks and use caution when doing so. There is an crossing guard at Romeria and Burnet Rd. We do our best to staff crossing guards at crosswalks on Wynona but with staffing shortages, this is becoming increasingly difficult. (See information about becoming a crossing guard below near the end of The Bark.)
The crosswalk at Burnet and 2222 (Allandale/Koenig) is closed in places. If this intersection is the safest option, pedestrians should respect the closure information. We are encourage students to walk along the east side of Burnet (Thom's Market side) and cross at Romeria with the crossing guard.
Biking to Lamar
Bike racks are located in the front of the school along Wynona Ave. Students should follow the rules of the road and walk their bikes across busy intersections. Be sure to wear your helmet and lock your bike!
Suggested Driving Routes to Lamar
Crosswalks (red-discouraged/closed, orange - use caution, green - crossing guard
7:55 am - Doors open
7:55 - 8:15 Students proceed to their morning location as follows:
6th Grade - Cafeteria
7th Grade - Small Gym
8th Grade - Large Gym
All are welcome to eat breakfast in the cafeteria.
8:15 - Students are released from AM locations. On the first and second day of school students report to their Scottie Seminar class. Scottie Seminar is listed as ADV on the schedules. Lists will be posted throughout the main hallway with names and Scottie Seminar locations.
8:20 - School begins
First Day Schedule - August 15th
8:20 - 9:15 - Special Scottie Seminar #1
Time to put your cell phones, smart watches, and earphones in your backpack!
Students will learn each other's names, receive their official schedule, locate their classes on a map, determine which lunch they have, and more.
9:20 - 10:20 - 1st Period
10:25 - 11:25 - 2nd Period
11:25 - 1:40 - 3rd Period (lunch is embedded into 3rd period, more on lunch later)
During 3rd period, students will learn the lunch/cafeteria procedures.
1:45 - 2:45 - 4th Period
2:50 - 3:50 - Special Scottie Seminar #2
Students will learn the dismissal procedure and review afternoon bus numbers.
Lunch
In order to accommodate all 1200+ Scotties, Lamar has 4 lunch periods. See the lunch schedule below.
When students arrive to the cafeteria, the sit at a designated table with their class. Administrators will dismiss tables of students in groups to get food. Those who packed a lunch may begin eating when they sit at the table.
Food is available for purchase. View meals, apply for meal assistance, and set up an account at www.schoolcafe.com. Attached below is a letter from our Lamar Cafeteria Manager.

After 15 minutes and once trash is thrown away, students will be dismissed to the outdoor courtyard for some social time and fresh air. During lunch, students will be allowed to use their cell phones. This is a good time for them to check any messages you may have sent during the morning. Lunch cell phone privileges can be revoked by administration at any time.
Students may eat only food from the cafeteria or food provided by their parents/caregivers. We cannot accept food deliveries such as Doordash or UberEats.
Dismissal
Students are dismissed from school at 3:50 pm. Teachers will walk students out of their classrooms and direct students towards their necessary locations.
The majority of buses pick up in the bus lane along Burnet Rd, unless otherwise notified by AISD transportation or a teacher.
Once students exit the building, they will not be allowed in the building unless they have a pass from a teacher.
Students are again, encouraged to use designated crosswalks and avoid the same ones as described in the morning.
Students are encouraged to continue to RISE and show respect to our neighboring businesses. We discourage students from entering businesses without a parent.
Second Day of School - Tuesday, August 16th
Arrival procedures are the same as Monday.
8:20 - 9:15 - Special Scottie Seminar #1
Time to put your cell phones, smart watches, and earphones in your backpack!
Students review procedures from Monday and learn about the cell phone and other policies.
9:20 - 10:20 - 5th Period
10:25 - 11:25 - 6th Period
11:25 - 1:40 - 7th Period (lunch is embedded into 7th period)
Be sure to check your lunch schedule for B days! It could be different from A day!
1:45 - 2:45 - 8th Period
2:50 - 3:50 - Special Scottie Seminar #2
What does "Inclusive" look like at Lamar? (Social and Emotional Learning Lesson)
Dismissal procedures are the same as Monday.
Welcome New Staff!
Since last week's The Bark, we have welcomed additional staff members:
Mr. Todd Gardner-Spinks - ELA teacher
Ms. Emily Weaver - Life Skills teacher
Ms. Yvette Vasquez - Piano
Long Term Subs:
Digital Arts & Media - Ms. April Ferrante
6th/7th Grade ELA - Dr. Haupt
ESL - Mr. Daniel Coronado
PE/Health - Ms. Courtney Dale
Texas History/US History - Ms. Margaret Van der Hagen
Medications on Campus
Please contact Nurse Brittany Bartek (brittany.bartek@austinisd.org) to schedule a time to drop off medications.
Please note that students are no longer allowed to carry over the counter medications with them while at school. Click here or more information and guidelines on medication at school.
Agendas
6th grade students will receive their agendas from their Science teachers during the first week of school.
7th and 8th grade agendas are on back order and will be distributed as soon as possible.
Austin ISD Student Success Guide
Before school is a good time to familiarize yourself with the Austin ISD Student Success Guide. English PDF | Spanish PDF
Helpful Lamar MS Documents
Help Keep our Scotties Safe - Become a Crossing Guard!
Lamar Middle School
Lamar is using Smore to create beautiful newsletters