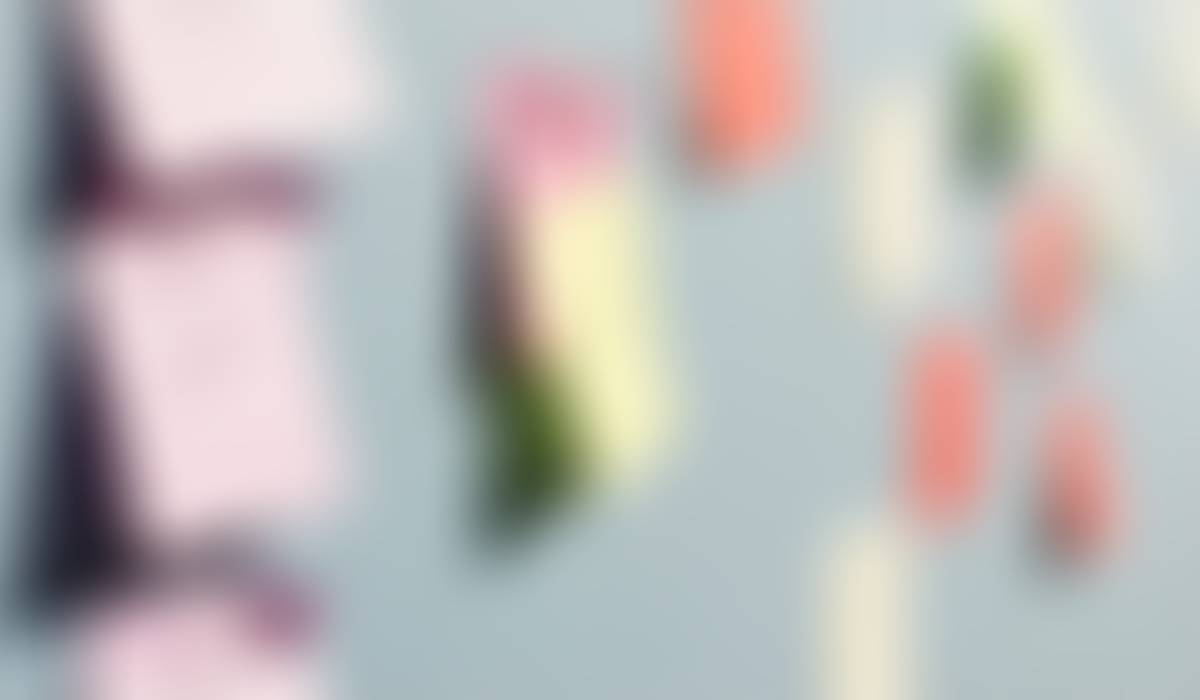 Northridge Elementary Weekly Blast
September 22, 2023
Northridge Elementary Weekly Blast - September 22, 2023
Dates
Sept Dates:
27 - SAC Meeting 8:45am - 10:15am

27 - 29 - 6th Grade Outdoor Ed (overnight)
Oct Dates:
2-6 - Book Fair
6 - Popcorn Friday
9 - 13 - Conferences - Use Sign-up Genius
11 - Picture Retakes
13 - End of Quarter
16 - 20 - No School / Fall Break
27 - Halloween Parade and Class Parties
27 - Fall Festival 5:00pm - 7:00pm
Bus 58 Canceled this week - expect some extra traffic!
Immunization Remind
If you received an immunization notice for missing immunizations, please get those done as there will be a school exclusion date of November 1st. If you have any questions please feel free to email our school nurse - Sarah Wilson at swilson3@dcsdk12.org or call at 720-584-2511.
Be Kind - Found in our Community
Ms. Davis was Spotted!
Ms. Davis was spotted through social media by Ms. Berke with a Be Kind shirt. Thanks for noticing Ms. Berke. We see you Ms. Davis and we hope you love your new school in Chicago!
Kindness T-Shirts that are outgrown?
To celebrate our culture of kindness at NRE, we are making a kindness quilt! The quilt will include all the colors of our Be Kind Always t-shirts as well as shirts donated by the NRE community. Do you have an outgrown t-shirt that shares a message of kindness? If you are willing to donate it for use in our project, send it to school with your child and have them turn it in to the front desk. Let's see what kind of rainbow of kindness we can make together!
Volunteer/PTO Information Section
We need your help!
We had a meeting last Thursday to discuss changing from a PTA to a PTO. What does this mean? Please watch the video linked here: Recording of the Volunteer Meeting or the slides which don't describe all the details can be found here. If you are interested in being on the board, please email both Mary Peck at mpeck@dcsdk12org and Tamara Emge who is the NRE SAC chair at nre.sac.email@gmail.com . If you are interested in being in charge of one of our upcoming events, please also email these two ladies as well as they are coordinating these efforts. We cannot do what we do without our awesome parents!

SAC Meeting this Wednesday
We hope you can join us in person i at 8:45am on Wednesday in the library. If that doesn't work for you, please join us online (Zoom information is below).
Topics that will be discussed will be 2023 CMAS data, specifically NRE's data, 5A/5B facts, Volunteer Meetings Updates, Fall Festival Updates, and SAC will vote to support or not support 5A/5B as a NRE SAC as the DAC as voted (District staff withheld their votes).
Join Zoom Meeting
https://us02web.zoom.us/j/89143800304?pwd=dFBFNEgwcm9DUkpjZjdZSUNSNWtwUT09

Meeting ID: 891 4380 0304
Passcode: 869E3d

Principal/Assistant Principal Letter
Dear NRE Community,
We wanted to share some news about the Fall Festival with you. More specifically, we wanted to let you know that the Fall Festival will look a little different this year. We will continue to have the games and activities as we have in the past; however, we will not be hosting a Haunted House. I know this is disappointing to many of you as the Haunted House has been a rite of passage for many years at NRE.
As we step back and reflect on our core values at NRE and our commitment to keeping kids safe, we do not feel the Haunted House falls inline with these values. We work hard to keep kids safe at NRE and make sure they feel safe socially and emotionally. Having a Haunted House where we are inviting the public into the school with our students in an environment that can not be 100% supervised poses a safety risk. Over the years, we have seen an increase in threats to our students who are working in the haunted house. Students have been grabbed, hit, and yelled obscenities at by not only students but also adults. Last year, this was at an all time high. Over the last few years, the administration received many parent emails and phone calls about the concerns of what we are teaching our children by doing this portion of the Fall Festival.
In addition to the concerns mentioned previously, the district policy prohibits students from bringing any kind of weapon to school, even if it is a toy. So when we host the Haunted House it is confusing to the students who see weapons, blood and gore in our school. It contradicts what we are teaching. In some years, there has been an insane asylum which was not exactly kind and was teasing mental health abilities in others. This does not have a place in our school.
We have received some feedback from students that they are disappointed because they were looking forward to it and we have no doubt this was hard for 6th graders to hear. They had three reasons why it was important to them: 1) it helps them improve their teamwork skills and supports them in making new friends. The great news is they will be doing this next week at Outdoor Ed where they will be going on multiple adventures with many different students in the grade. 2) It helps with their creativity and they have fun. They will still have the opportunity to create for the Fall Festival but in a school safe environment. 3) Fear and thrill can make people feel happy and release dopamine in the brain. While this may be true, it can also cause fear, anxiety, and a flight or fight response which we have seen an uptick in over the last few years.
This was not a decision that we made lightly. We met with our 6th grade teachers, the 10 staff members of our Building Leadership Team, and we presented this to our whole staff as well at the end of last year. We stand behind the decision to not move forward with the Haunted House for the 23-24 school year and moving forward. We will offer many of the same options we have had in the past like the decorated garden, the temporary tattoos, decorating bags, candy, and interactive games for students. We will still have our Halloween parade in the morning on Friday, October 27 at 9am and the Fall Festival will be 5pm - 7pm that evening.
We hope you understand why we put the safety of our students first, the time for their education and state standards second, and we will still offer our fun activities for our community in the end.
Sincerely,
Katie Lynch and Erin Lehnert
Principal and Assistant Principal
Pictures from the Week
First Grade visited Denver Museum of Nature and Science
Second Grade visited the Highlands Ranch Museum and had the Fire Department come to them this week
Students in Mandarin were learning radicals which are about patterns (not mathematical radicals which is what I originally thought).
District and Other Information
Experience Dyslexia® Simulation
Experience Dyslexia® Simulation
Hosted by DCKID
Wednesday, September 27 | 6:30 p.m. - 7:30 p.m.
Castle Pines Library

This hands-on simulation session lets participants experience some of the challenges and frustrations faced by people with language-based learning differences. Participants will be guided through different learning tasks commonly encountered in the classroom or workplace, including reading comprehension, fluency, writing, spelling, listening, and processing speed. Click here to RSVP. >>

Long Range Planning Committee Seeks Members
The DCSD Long Range Planning Committee (LRPC) is seeking members, specifically parents/guardians in the Castle Rock and Parker regions. They are also looking for parents/guardians of charter school students to serve on this important committee. The LRPC plays a crucial role in advising the Board of Education on matters related to population trends, facility usage, school attendance boundaries, and much more. Your expertise and insights will help shape the future of our schools and facilities while serving as a vital link between our community and the Board of Education. Click here to apply. Deadline is September 29.

Join the Equity Advisory Council
DCSD is seeking parents, students, and community members with a variety of backgrounds and expertise to serve on the Equity Advisory Council. Per Policies ADB and ADB-R:
The Equity Advisory Council meets monthly throughout the school year. The EAC is currently looking for a variety of community members to serve on the EAC, including:
Parents/Guardians from Castle Rock and Parker region schools.

Parents/Guardians from DCSD alternative education and charter schools.

School level staff from DCSD neighborhood and charter schools

Secondary level student from Highlands Ranch region schools.

Secondary level student from DCSD alternative education and charter schools.
Click here to apply. Applications are due by the close of business on Thursday, October 9.
Application for Discovery for 24-25 NOW OPEN
The application window for the 2024-2025 school year is now open.
Application Deadline: November 17, 2023.
To begin the application process please carefully review the 2023-2024 Discovery Program Application and Process Information linked HERE.
After careful review of the information above, use the following information to formally initiate the application process.
In-District Discovery Program Application Information
Student currently enrolled in a DCSD School in grades 1-5
Out of District Discovery Program Application Information
Students currently enrolled in a non-DCSD school in grades 1-5
Bus Cancellation Information - Bus 58 is this week!
NRE Bus Cancelation Schedule for Routes 53 & 58

Highlands Ranch Routes: 53
October 9 -13

November 27 – December 1
January 16 - 19
February 20 - 23
April 1 - 5
May 6 - 10
Highlands Ranch Routes: 58
Sept 25 - 29
November 6-10
December 18-22
February 5-9
March 11-15
April 22-25
Northridge Elementary School
Northridge is using Smore to create beautiful newsletters