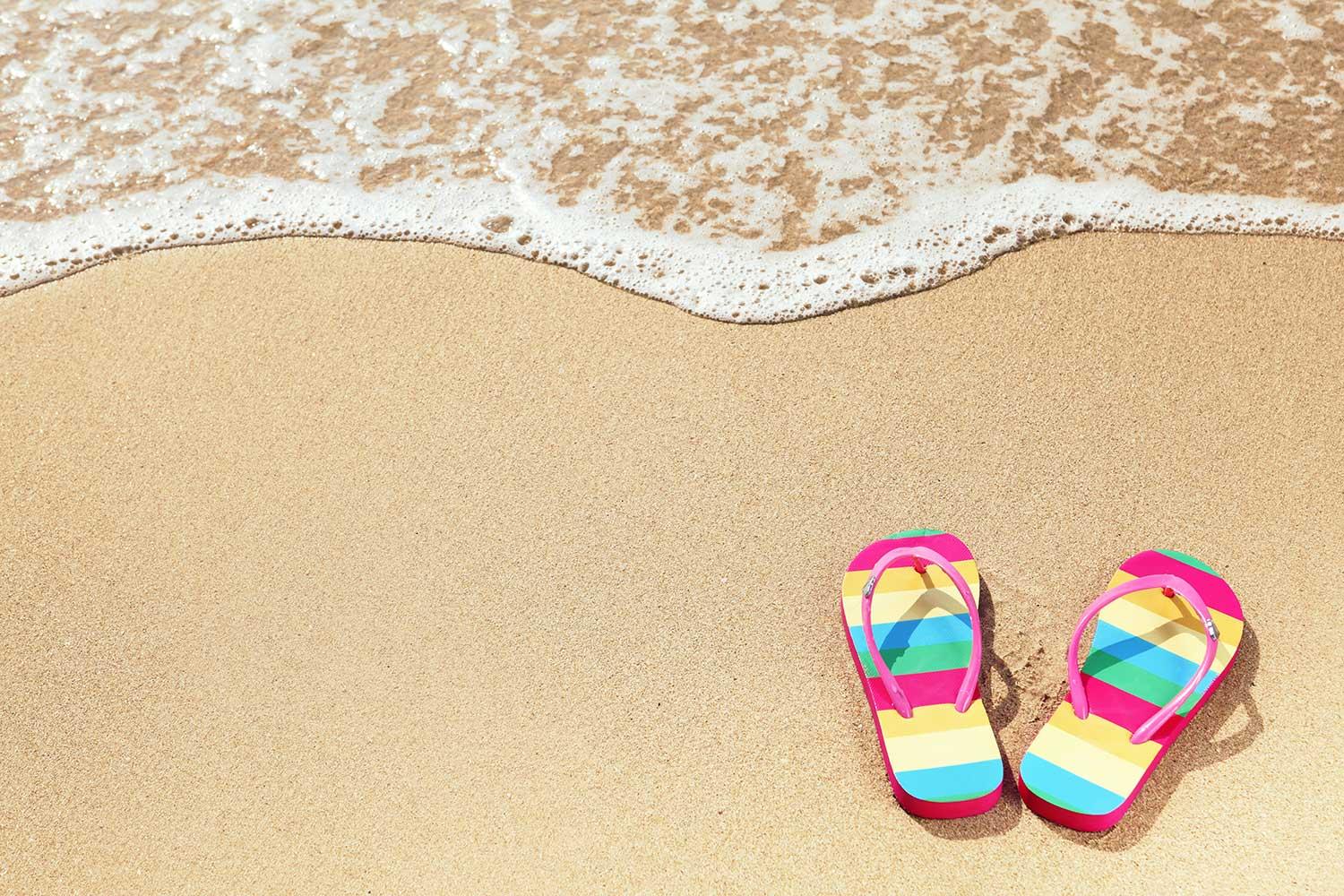 SOUTHGATE MEDALLION TRIBUTE
WELCOME TO OUR JULY 2022 NEWSLETTER. VOLUME 42, ISSUE 7
IMPORTANT – Please Read - Lifting of Covid Restrictions in Day Homes
The Agency received notice from Alberta Children's Services that childcare programs are no longer required to follow specific sector guidance related to mitigating the transmission of COVID-19 in childcare settings. This includes the isolation requirements when someone tests positive or has symptoms, which, while no longer mandatory, continues to be recommended. With mandatory isolation periods lifted, this also means that family day home programs are no longer required to close their home for childcare if someone in the household tests positive.
As an Agency we recommend the following actions:
· If a child tests positive for Covid-19 they stay away from the day home for 5 days.
· If a child is showing core symptoms for Covid-19 they are kept away from the day home, tested and monitored. Core symptoms are Fever (over 38 degrees), Cough, Shortness of Breath, Loss of sense of taste or smell. Child can return to the day home when symptom-free.
Please be reminded that even though the restrictions have been lifted, the Provincial Day Home Standard for Illness (Standard 10C) remains in effect – please see below
Standard 10C: Illness
If an educator notices that a child exhibits any of the signs or symptoms listed below, the educator must ensure that:
the child's parent(s) arranges for the immediate removal of the child from the program premises; and

the child does not return to the program premises until the educator is satisfied that the child no longer poses a health risk to others in the program (e.g., the parents provide a physician's note, the parents declare that the child has

been symptom-free for at

least 24 hours.
Signs or symptoms of illness exhibited by a child include:
a child vomiting, having a fever, diarrhea or a new unexplained rash or cough;

a child requiring greater care and attention than can be provided without compromising the care of the other children in the program; or

a child having or displaying any other illness or symptom the staff knows or believes may indicate that the child poses a health risk to persons on the program premises.
For your reference, please see the Agency Illness Policy below
Illness Policy
Parents must be notified as soon as the educator has determined that a child is ill. The parent must arrange for the immediate removal of the child from the day home. The educator must obtain emergency medical assistance as required. The child does not return to the day home until the child no longer poses a health risk to others in the day home, e.g. parents provide a physician note or the parent declares that the child has been symptom free for at least 48 hours.
In order to protect the health of all the children and the families in the family day home, the educator can refuse care to any child if that child has:
A temperature of 38 degrees

°C

Recurring diarrhea

Had recurring vomiting that morning or the night before or has continuing symptoms such as fever, lethargy and cramps etc.

An undiagnosed illness, rash and pain

Conjunctivitis (pink eye) or any other eye condition where the eye is itchy, red, swollen or oozing pus

Any other contagious condition such as chicken pox, measles, hand foot and mouth disease, lice, impetigo, ringworm, pinworm, scabies etc.

A severe cold with fever, runny nose, sneezing or productive cough
If a child or someone from the family day home meets a person with a communicable disease, the educator must notify the agency within 24 hours. If the child becomes ill during day home hours with a communicable disease the educator must report it to the Local Health Authority by calling 811. All families of the family day home must also be notified.
Note: while caring for an ill child, the educator must:
· Make the child comfortable in a quite space away from other children under close supervision
· Administer first aid as needed
· Change soiled clothes if needed
· Record temperature and other noticeable symptoms to share it with parent or medical personnel.
If the educator or a member of her family is ill and/or contagious, then she is to inform the parents of the children in care about the condition and arrange backup care for them if needed.
Report all Illness to the agency for tracking purposes.
COORDINATOR'S CORNER
I hope that this newsletter finds you all well and looking forward to an amazing summer.
Rain Rain Go Away, Come Again Another Day!

Even if it's a rainy day, you should be getting outside with the children.
Reach out to parents and request they send splash pants, rain boots and spare clothes. I also suggest having a tote box full of spares too, just in case parents forget to send appropriate clothing, or if the weather takes a sudden turn.
Don't forget to invest in good outdoor rainy-day clothes for yourself. Role modelling wearing the correct clothing and engaging in puddle splashing and muddy play is made all the more fun and natural if you are wearing clothes that protect you from getting too wet.
Remember, rainy day play can provoke some amazing play and learning experiences, and as a day home standard, you should be getting outside with children twice a day.
Children's Services Licensing Review

Early in June the Agency underwent a quarterly licensing review. During the review the Agency Licensing Officer conducts a visit to the Agency to check that we are maintaining Section 2 of the day home standards, and then they conduct unscheduled visits to a small selection of Day Home Educator's to ensure that Part 3 of the day home standards are being met. I am pleased to announce that during both reviews – the Agency and the day home Educators, the Licensing Officer found us to be in full compliance.
Thank you to all of our amazing educators and Agency staff who have worked so hard to uphold the Day Home Standards! You do an amazing job!
Emma Dajavs
Coordinator
REMINDER: JULY IS DAY HOME INSURANCE RENEWAL MONTH
Be prepared for funds to be deducted from your account accordingly.
Communicating with Parents
As an educator, one of our biggest roles involves communicating with parents.

Why is it important to form partnership with parents:
To ensure the well-being and success of the child.
Strong partnerships develop positive outcomes for the well-being of the family and children.
Parents know their children best.
It helps the child to feel safe and secure while in the setting if they see that their parents feel comfortable there.
To create a shared level of expectation.
To information share about new levels of development, any concerns and any new likes or dislikes.
To keep up to date with what is happening outside the setting, especially if the home situation may be causing problems for the child.
Parents can feel secure to seek advice, help and support should they need it.
To make transitions throughout the setting smooth.
Improve practice and outcomes for the children, ensuring every child has their full individual needs met.
Effective communicating strategies:
Active listening – listen attentively without interrupting and try to understand the message.

I message- example: When you knock down Billy's tower, it makes me sad because he worked really hard to build it. How about you build your own tower and knock it down.
Praise sandwich – use this technique when talking to parents about a behaviour concern. For example- "A" had a great day. He/she was playing with blocks and building towers. He/she hit a child while playing. Then he/she spent time coloring and had a great nap.
Make eye contact with the parent and give undivided attention.

Paraphrase what you understood to make sure that you both are on the same page.
Ways to communicate with families:

Daily diaries – This may be in paper or electronic form and are particularly useful for recording details about an infant's day. These can be written in by educators and parents to share any information about how a child has been during the day or night such as feeds, if they have been unwell and meals.

Parents evenings – These allow educators and parents an in-depth chance to discuss the details about a child's development.

All about me forms – Completed with the parents when a child first starts in care. This should give educators the information they need about a child and family.

Documentation/Interactive display boards – Where parents can add comments, photos, or pieces of work.

Newsletters – These can keep parents up to date with latest topics, events and the learning that has taken place that week, month, or term.

Open door policy – Give parents the opportunities to join in the day home whenever they can.

Resources:
Why Is It Important To Work In Partnership With Parents? – ictsd.org
Why Parent Partnerships Are So Important - Early Years Careers
Respite Child Care Program
Respite Child Care is a prevention and early intervention focused program offered by Child Care Services of Edmonton and Area Child and Family Services - Region 6. The service is short term and time-limited for a duration of no more than a month or a total of 180 hours. Respite Child Care is provided to eligible parents of children from 0 - 12 years of age at no cost to the family.
PLEASE CONTACT YOUR CONSULTANT IF YOU ARE INTERESTED IN OPENING YOUR DAYHOME TO CHILDREN FROM THE RESPITE CARE CHILD CARE PROGRAM OR FOR MORE INFORMATION REGARDING THE PROGRAM.
FLOURLESS PEANUT BUTTER AND BANANA MUFFIN RECIPE
Here's a yummy recipe to try this summer from Allyn Cayabyab.
OFFICE CLOSURE
Please note that the office will be closed on Friday, July 1st, 2022 for Canada Day.
Please contact the emergency number 780-245-3097 during this time.

Happy Canada Day!

Stephanie Eke
Stephanie is using Smore to create beautiful newsletters