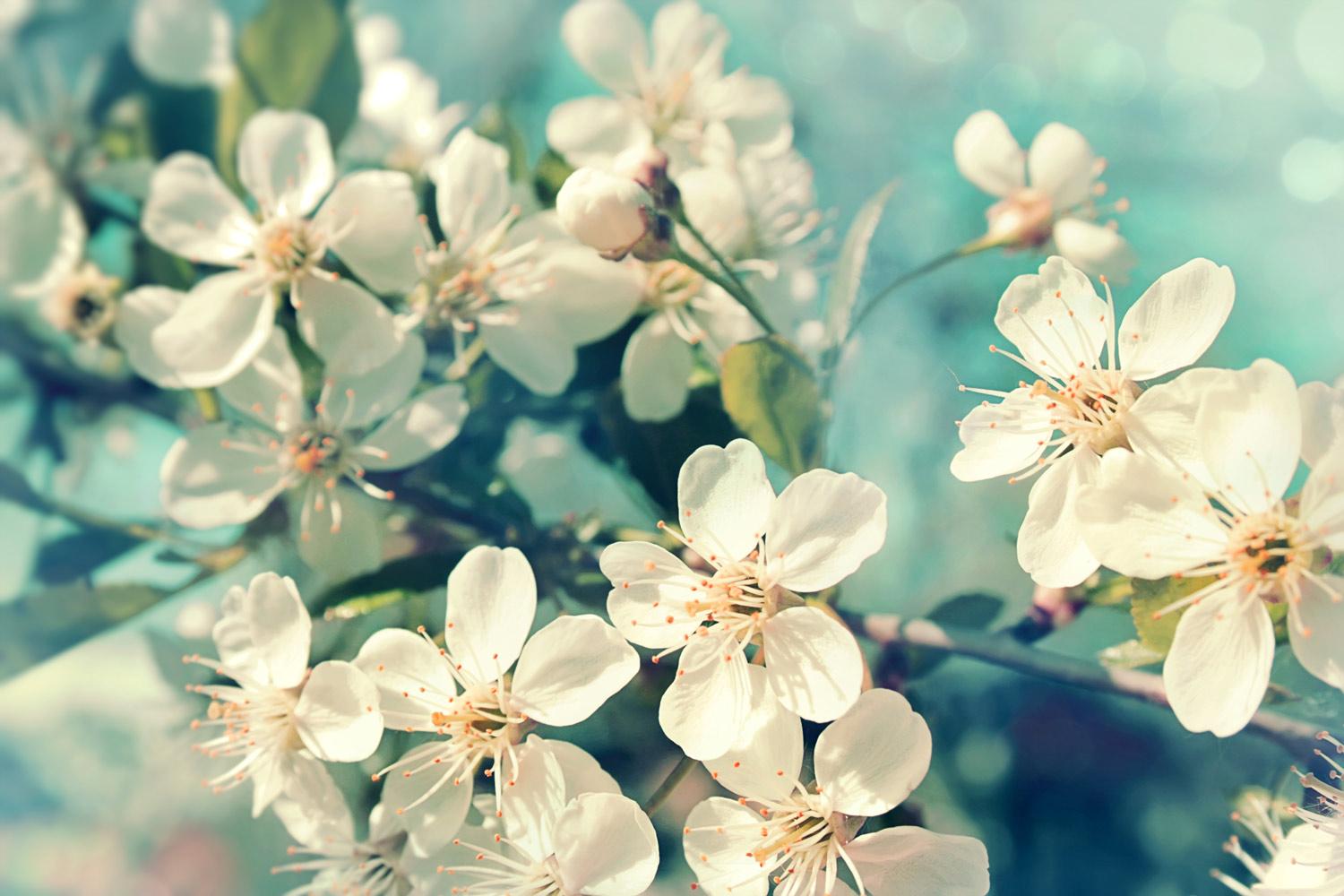 Beacon News 04.24.2022
Principal: Lutashia Dove Assistant Principal: Greg Hackmann
Family News!
Spotlight on Extended Content Standards our ECSI teacher Erin Davis!
How long have you been a teacher, and where all have you worked?
I have been teaching 19 years- 10 years in the NYC Board of Education, 9 in NC- I have worked at Adams Elementary and currently I am at Ballentine Elementary What is your education background (college)? B.S. in Psychology and Special Education K-12 ( Molloy College, NY) M.S. in Childhood Literacy ( Adelphi University, NY) What made you want to become a special education teacher? Growing up, I was a student who struggled with Reading Comprehension and was considered a "Day-Dreamer" and it was not until later in my schooling that I connected with a teacher who brought the love of reading out in me and a mentor who gave me the confidence to try harder. In high school I was accepted into an "Exploring Childhood" course where we earned college credits and were able to observe and student-teach in our local elementary school for 2 class periods per day. It was when I was placed in the self-contained classroom setting that I fell in love with Education and the concept that we can ALL learn but we may learn differently and I knew I found exactly what I wanted my future career to be!
What are the main challenges of working with students with autism?
Some of the biggest challenges are:
Figuring out what motivates each child in my classroom and what type of learner they are and making sure you meet each child's needs which usually means taking one lesson or activity and differentiating it multiple ways.
Lack of understanding of Autism and feeling like we have to fight for our children and what they are capable of each and every day so they are Included within the school community.
What do you find rewarding about working with students with autism?
EVERYTHING - haha
Seeing a child succeed at a task or make progress on something we have been working on. No matter how big or small it may be, we celebrate each success.
At the end of the school year looking back and seeing how far they have come as learners ●
Making a connection with a child and building a relationship where they feel safe coming to school and are happy to come to school for maybe the first time ever
Seeing the students become excited about learning for what may ve the first time.
Getting to witness a child speaking and developing language skills for the first time.
Developing trust between school and home and forming partnerships that gives families hope when they feel overwhelmed and helpless and allows them to see how much potential their child has and all the wonderful things they are capable of.
The work I have done with Unified Champion Schools to promote inclusion within school communities.
Can you share a success story of a student with autism you have helped?
I have so many stories I can share but one that sticks out to me the most is of a child who came to my class in Kindergarten. He was an English language learner and his family was new to this country and did not understand what Autism even was and all of the challenges that could come with it. He entered school with very aggressive behaviors, extremely limited language skills, hated coming to school and was not an independent learner. He also had challenges and behavior struggles at home as well. Throughout the course of 3-5 years a relationship of trust and respect was built between Mom and school and myself along with the other teachers, therapists, and assistants in the program worked together to develop not only a school plan but a home plan as well that worked for that individual child. I took the time to really get to know the child and his strengths, weaknesses and interests and with all of that knowledge put a very structured schedule in place that worked for him. After working tirelessly each and every day on skills for several years that were needed to close gaps the progress was Amazing!! He went on to the level 2 class in third grade, speaking, reading simple words, counting and beginning to add and knowing how to be a student. I was fortunate enough to have the opportunity to continue to be a part of all of his elementary years and watch him gain confidence, make friends, and become a learner… and make so many gains that he was able to begin mainstreaming into various gen ed classes in middle school. It was such a happy moment and a highlight of my career.
What do you wish the general public understood better about autism?
Autism is a fairly common diagnosis: 1 in every 68 children are diagnosed with Autism. However, I wish more people understood that each child with Autism is Unique and there is no one representation of Autism! However, ALL children with Autism can learn but what that looks like as far as how material is presented and at what rate a child progresses will most certainly be different and as a community we need to understand, embrace and celebrate the diversity of Autism!
*CRITICAL NEED* Planning for next school year, we are still looking for a president to lead our wonderful group of volunteers and keep our beloved programs going next school year! If you are interested in hearing more about this position, please contact us at ballentinepresident@gmail.com!
The week of May 2, we will be celebrating our amazing teachers and staff! There are some volunteer opportunities if you would like to get involved in our plans to show our appreciation that week! Contact besadvocacy@gmail.com for more information! *T3 will be celebrating the week of May 9*
May 20th!! Firefly Festival is just around the corner! Mark your calendars to join us Friday, May 20 from 5pm-8pm at the side field next to the school. We will have raffle prizes, food trucks, and more! Our first Art Show will also be on display with a chance to vote for your favorite work of art to be announced before the end of the Festival! To sign up to volunteer, visit https://www.signupgenius.com/go/10c0d49a8ac2ea1fece9-2022
5th Grade Announcements!

June 1st - picnic and staff vs students kickball game! Join us for a day of fun and games with our graduating Fireflies! To volunteer to help out on this day, visit https://www.signupgenius.com/go/10c0d49a8ac2ea1fece9-5thgrade
Promotion reception for Track 1 is scheduled for June 2 from 9:30-10:30. Promotion reception for Tracks 3&4 is scheduled for June 27 from 10:00-12:30. Contact your teacher for more details!
The graduating class is gifting the school a Polywood bench for the back playground area. 5th grade families that want to donate towards the gift should contact Melody Reed at melody.reed1@gmail.com.
Kindergarten Orientation
Kindergarten Orientation for our newest 2022-23 kindergarten Firefly families will be held in the media center on May 6 at 10:00 am OR May 9 at 6:00 pm. We look forward to seeing you at Orientation. Please see the flyer below.

5G Celebrations
June 1, 2022: Fifth Grade kickball/picnic celebration (No rain date) 9:30-3:00pm
June 2, 2022, 9:30-10:30 Track 1 Moving up ceremony (This ceremony will be a walk-up event held outside)
June 27, 2022, 10:00-12:30: Tracks 2-4: Moving up ceremony (This ceremony will be a walk-up event held outside)
5th Grade Student Survey
Annually in the spring, WCPSS provides an opportunity for students in grades 5 and up to complete the annual WCPSS Student Engagement Survey. Please see the following information, including an opportunity to review the questions students will be asked, provided by the WCPSS Data and Accountability Department.
Your child will be given an opportunity to complete this survey during the school day.The survey includes questions about teacher-student relationships, relevance of school work, future aspirations and goals, and civic engagement. The results of this survey help schools monitor their School Improvement Plans, and help the district track progress on strategic plan goals.
You can review the questions included on this survey. Review results of the survey from previous years.
If you have any questions concerning the content of the survey, please contact the Wake County Public School's Data, Research, and Accountability Department at wcpssdataaccountab@wcpss.net. Thank you for your continued partnership.
We Celebrate our Office Support Staff
Art Show at BES!
Hello Ballentine families!
On May 20th, we will be having an art show to show off all the wonderful work that has been created in art class this year. The show will be held in the Cafeteria on the same night as the firefly festival. The students know that if they would like to submit artwork for the show, they need to bring it to me (Mrs. Rehl) any time before May 13th. Students can still submit artwork even if they are not able to attend the art show. Thank you and I can't wait to celebrate the glowing arts here at Ballentine Elementary!
Thanks! 🙂
Monica Rehl
Ballentine Elementary School
K-5 Art Teacher Track 1
Dates to Remember
April
Tuesday, April 26th: SILT Meeting (School Improvement Team Focus)
May
Monday, May 2nd: Teacher Workday
Monday, May 9th: Field Day for Tracks 2 & 4, Rain date: May 10th
Wednesday, May 18th: Field Day for Tracks 1 & 3, Rain date: May 19th
Friday, May 20th: Firefly Festival
June
Thursday, June 2nd: Spring Concert 6:30-7:30 pm
EOG Dates
Track 1:
ELA: Tuesday, May 24th, 2022
Math: Wednesday, May 25th, 2022
Science: Thursday, May 26th, 2022
Tracks 2-4: (Grade 3 Only)
ELA: Thursday, June 16th, 2022
Math: Friday, June 17th, 2022
Tracks 2-4: (Grades 4 & 5 Only)
ELA: Tuesday, June 21st, 2022
Math: Wednesday, June 22nd, 2022
Science:Thursday, June 23rd, 2022
Meet the Teacher (Please Review Date Changes)
June 6th: Track 1, 5:00-6:oo pm
June 29th: Tracks 2-4, 5:00-6:00 pm
Lutashia Dove
Lutashia is using Smore to create beautiful newsletters