WAITING FOR MAMA
PRESENTED BY LORRIE MAYFIELD EDEL 411 SECTION B
Tae-Jun,L. (2007). Waiting for mama. New York: North-South

INFORMATION ABOUT THE BOOK
Author: LEE Tae-Jun
Illustrator: KIM Dong-Seon
Genre: Fictional Picture Book
Theme: Bilingual & Korean culture
Awards: Baeksang Publishing Award
Book of the Year in Korea
Germany's major kids book prize, the Deutscher Jugendliteraturpreis
ABOUT THE AUTHOR
Tae Jun Lee was born in Korea in 1904 and, was orphaned as a child. He wrote his most famous stories, including many for children and young adults, during the 1930s.
His works are well-loved in Korea for their poetic prose and emotional sensitivity.
Little is known of his activities, except that he disappeared in 1956, presumed purged by the North Korean Communist Party.
First published in 1938, his celebrated story Waiting for Mama received new life almost 50 years after his death. His story has been released with a variety of titles since the original to the newspaper.
Resourse and additional information available at

ABOUT THE ILLUSTRATOR
"Contemporary Korean artist Dong-Sung Kim's exquisite illustrations—sometimes historically accurate, other times fantastical—movingly capture the emotional experience of a child waiting for its parent. Kim was born in 1970 and graduated from Hong-ik University, Seoul, with a major in Oriental Painting. He has illustrated several children's picture books listed below.
Waiting for Mama is painted on ʻhan-ji' (traditional Korean paper), using traditional ʻmuck-sun' (Chinese ink line) techniques."
Resource and additional information available at:

http://www.wilkinsfarago.com.au/dong_sung_kim.html
To see the interview follow this link
http://spe.list.or.kr/articles/article_view.htm?Div1=23&Idx=804
His other published works:

1. The Wildflower Kid
Lim Gil-taek; Illustrator: Kim Dong-sung
Gilbut Children Publishing
2008, 45p, ISBN 9788955820829
2. Nightingale
Kim Su-jung; Illustrator: Kim Dong-sung
Woongjin ThinkBig Co., Ltd.
2005, 42p, ISBN
3. Echo
Lee Ju-hong; Illustrator: Kim Dong-sung
Gilbut Children Publishing Co., Ltd
2001, 36p, ISBN 9788986621938
4. Waiting for Mom
Lee Tae-joon; Illustrator: Kim Dong-sung
Hangilsa Publishing Co., Ltd
2004, 38p, ISBN 9788935657124
5. Flower Shoes
Kim Soyon, Illustator: Kim Dong-sung
Bluebird Publishing Co.
2008, 155p, ISBN 9788961551045
6. The House Where Books Dewell
Lee Young-seo; Illustrator: Kim Dong-sung
Munhakdongne Publishing Corp.
2009, 192p, ISBN 9788954607346
7. Dal from Binari
Kwon Jeong-saeng; Illustrator: Kim Dong-sung
Little Mountain Publishing Co.
2001, 60p, ISBN 9788989646006
8. Bike Trip with Uncle
Chae In-sun; Illustrator: Kim Dong-sung, Jaimimage Publishing Co.
1998, 46p, ISBN 9788986565515
Criteria for High Quality Muliticultural Literature
The art and text are so authentic, so real, that this book is best published in a bilingual edition that respects and honors those traditions. The Korean setting gives it special appeal to a growing demographic segment.
Portray cultural accuracy and authenticity of characters. The homes in the illustration are accurately portrayed as is clothing that adorns the characters. The illustrations show what people in Korea would have been doing and how they would have done them. It shows how women would balance objects on their heads to carry them.
Be rich in cultural details. The illustrations show the unique scenery of the Korean life in the 1930's. This artist also used a Korean technique with the use of lines on the ink drawings. His art work is what I believe truly make this book special.
Demonstrates unique language. The Korean text, written in Hangeul, is accompanied by the English translation.
This classic Korean story has been translated and published in other languages: German, French, and English. In Germany, a Korean/German bilingual book has been published,
Wann Kommt Mama?
[When will mom come?]. A French edition,
En Attendant Mamman
, was published in 2007. In 2006, an edition was published in Australia as
Waiting for Mummy
.
Waiting for Mama Lesson Idea
Kindergarten
K.RL.9: With prompting and support, compare and contrast the adventures and experiences of characters in familiar stories.
CCSS. RL.9: Analyze how two or more texts address similar themes or topics in order to build knowledge or to compare the approaches the authors take.
The students will compare and contrast how character and setting within the book "Waiting for Mama," are the same or different from other stories.
Lesson Procedure
Lesson begins with teacher sharing something from their culture that makes them unique. Expressing that its ok to be different yet we still have things that are the same. Ask students to share with partners something about themselves.

The teacher should show students a map of the world to point out where Korea is and that today's story is taking place there.
The teacher will do a read a loud and stop during the story to talk about the illustrations and what they are saying within the story.

Upon completing the book use a Venn diagram to have students talk about and review parts of the book. Have students talk about how they are the same as the little boy in the book as well has how things are different in Korea and America.

The teacher should have students draw their favorite part of the story and discuss the differences from the book to others stories read.
Example: Houses & how people dress.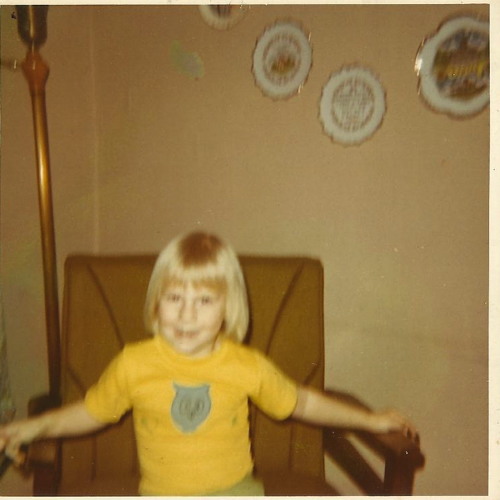 Lorrie Mayfield
Waiting for Mama reading by Lorrie Mayfield by Lorrie Mayfield
Final picture to story book. Can you find mama?