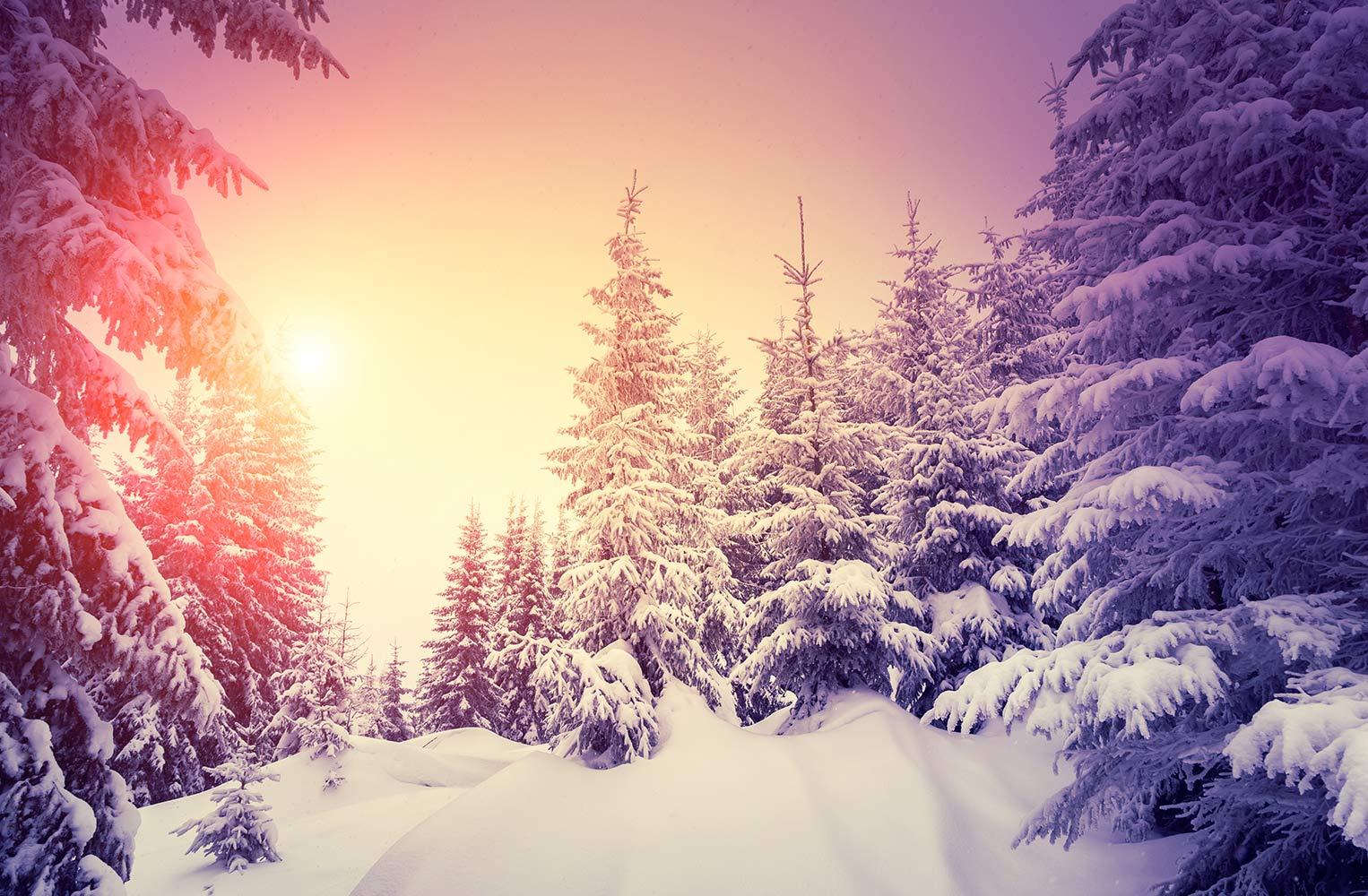 THANK YOU to our Outstanding Education Support Professionals!
Every day in every school of the Mat-Su Borough School District there are hardworking, talented and dedicated professionals supporting the students, teachers and administrators. On Education Support Professionals Day we celebrate ALL of the amazing ESPs in our district. In case you missed it, Dr. Trani's words of gratitude are included below.
Good Morning MSBSD Classified Staff,
I wanted to take a moment and celebrate all the work that you do to make our schools terrific places for students to learn and grow!
From Trapper Creek to Glacier View and from Redington to the Butte, I am always inspired by the commitment that educational support personnel demonstrate to the students of the MSBSD. Whether it is helping a struggling learner read, making sure students are fed, leading students at play during recess, or making sure buildings are safe and clean for kids to learn, your dedication to students is evident.
I know that each and every one of you knows how important our schools are for our community. Your care and attention to MSBSD students is what makes school communities safe and engaging places. Thank you!
Respectfully,
Dr. Randy Trani, MSBSD Superintendent
DEADLINE EXTENDED until November 30, 2022 to Nominate an outstanding Education Support Professional!
Education Support Professionals are a vital part of our day-to-day operations as a school district, and we want to recognize the ones who make the biggest impact for our students!
We have extended the deadline for you to nominate an outstanding ESP from your building. Please send Alice Miller in Human Resources a short write-up telling us who your outstanding ESP is, what they do that helps them stand out, and how that has a positive impact on your school.
The selected ESPs will be recognized at a School Board meeting in December.

DECEMBER PAYROLL REMINDER
To account for the holidays, the December paycheck dates are different than the regular deposit schedule for the rest of the year. The first paycheck issued in December will be deposited into your account on Wednesday, December 14th. The paycheck that would normally be deposited on December 31st will, instead, be deposited on Thursday, December 15th. The next scheduled deposit will take place on Friday, January 13th.
Also, all leave taken in December will be reflected on your January 13th paycheck.
RETIREMENT NOTIFICATION DEADLINE
Certificated employees (MESA & MSPA) who are eligible to retire must notify the Human Resources Department in writing prior to December 31, 2022 in order to receive a service recognition bonus. Employees will receive $300 per year of consecutive district service. Payment will be received in one lump sum on their final paycheck.
2021 TAX FORMS
The IRS requires that Form W-2 and Form 1095C be provided or mailed to employees no later than January 31st each year. If you have elected to receive these forms via email, you will most likely receive them earlier. You can update your Form W-2 and Form 1095C delivery methods through Munis Self Serve. Click here to visit the Knowledge Base for instructions on how to update your delivery method.
7th Annual Employee Benefit Fair
Thank you to all those who attended the 7th Annual Employee Benefit Fair.
Over 100 district employees took advantage of the Retirement Sessions and/or visited with the benefit fair vendors in attendance to help our employees identify financial planning, healthy living and wellness resources. THANK YOU to everyone who braved the weather to participate!
FROM THE DIVISION OF RETIREMENT AND BENEFITS
If you are starting to think about retirement, below is some helpful information directly from the Division of Retirement and Benefits regarding the process and some additional considerations.

Application Process
• Request a projection of benefits two years prior to your estimated retirement date.
• Request a retirement packet a minimum of 120 days in advance of your estimated retirement date.
• Submit completed application prior to retirement date (preferably 60 days prior).
• Health insurance is reported to the carrier in the month prior to your appointment/retirement date.
• Receipt of Application letter is sent.
· If your application is complete, no further communication is needed until the appointment letter.
• Final salary and termination date are requested from employer.
• Retirement benefits are calculated after termination date and the final salary is received.
• If you have ever been divorced during your service:
· You must submit a court-certified copy of your divorce decree and property settlement.
· Retirement benefits cannot be processed without this information.
Timing of Benefits
• Retirement benefits are effective the first day of the month following termination from employment and receipt of retirement application.
• Retirement benefits are paid once per month, at the end of the month.
• Plan for the first benefit check to come six weeks after your retirement effective date.
• Plan for electronic deposits to begin 60 days after your retirement effective date.
• Plan for health eligibility to be reported timely if you have applied at least six weeks in advance.
Points to Consider
• If buying a house after retirement, retirement income cannot be verified until after benefit has been calculated. This could be up to six weeks after your effective date.
• Claiming service at time of retirement may delay your retirement.
• When paying an indebtedness with pre-tax transfer, request paperwork at least eight weeks prior to retirement date.
Below are links to documents you may want to reference.
You can find more valuable resources pertinent to your retirement on the State of Alaska website: http://doa.alaska.gov/drb/trs/employee/resources/retirementApplication.html#.WjloWE11rFr
MSBSD Retirement Considerations
When planning for retirement, please consider that MSBSD, in recognition of longevity and extraordinary service, has programs in place to provide a Service Recognition Bonus for eligible retirees.
Eligibility requirements include the following:
The employee must be retiring from the State of Alaska retirement system (TRS/PERS).
AND
The employee must notify the Human Resources Department, in writing, of their intent to retire on or before the deadline outlined in their bargaining unit's negotiated agreement.

MSPA: on or before December 31

MSEA:

on or before December 31

MLMA: at least 90 days before retirement date

CEA: at least 90 days before retirement date
Providing Human Resources with official notification that you are retiring from a position with MSBSD is now standardized in Team Dynamix. The notification can be made by either the employee or site admin team. This notification will not automatically notify your direct supervisor.
To submit a Separation Notification please go to the Service Request page from the Employee Quicklinks page and click on 'Services'.
In the Service Catalog, navigate to: Business Service -> Separation Notification -> Request Service and fill in the fields. If you wish to include a letter, it can be attached to the service ticket.
Entering Leave for the Winter Break
All leave entries for December will be reflected on the January 13th paycheck and must be entered by January 9th.
Classified employees who do not normally work during the Winter Break must enter leave during this period. You may elect to use Paid Time Off or Leave Without Pay. The following paid holidays fall within the Winter Break and do not require leave entries:
Christmas Day
New Years Day
Employees will only be entitled to be paid for holidays if they are in paid status the workdays immediately preceding and following the established holiday.
HEALTH INSURANCE REMINDER
Keep in mind that your health insurance deductible requirement starts over with the new calendar year. This is a great opportunity to use your pre-tax Flexible Spending Account (FSA) contributions if you currently have an account. If you have questions about which health plan you are on or what your deductible is, please feel free to contact the Payroll Department at 761-HELP (4357) option 4.
Updating your W-4 for 2023
Any necessary Form W-4 changes due to life events such as changes in your job, marital status, or dependents can be updated through Munis Self Serve. If you would like to make a change effective the first payroll in 2023, you must submit your information before January 10th. Click here to visit the Knowledge Base for instructions.
If you need assistance with your Munis Self Serve login information, please contact the Call Center at 761-HELP (4357).
Mat-Su School District HR/Payroll Facebook Page
The Human Resources and Payroll Departments have created a
facebook page
. We plan to post relevant information and reminders so you can keep track of what is upcoming. We look forward to connecting with you.
MSBSD Human Resources & Payroll
www.matsuk12.us | hr@matsuk12.us | payroll@matsuk12.us | 907-761-4357