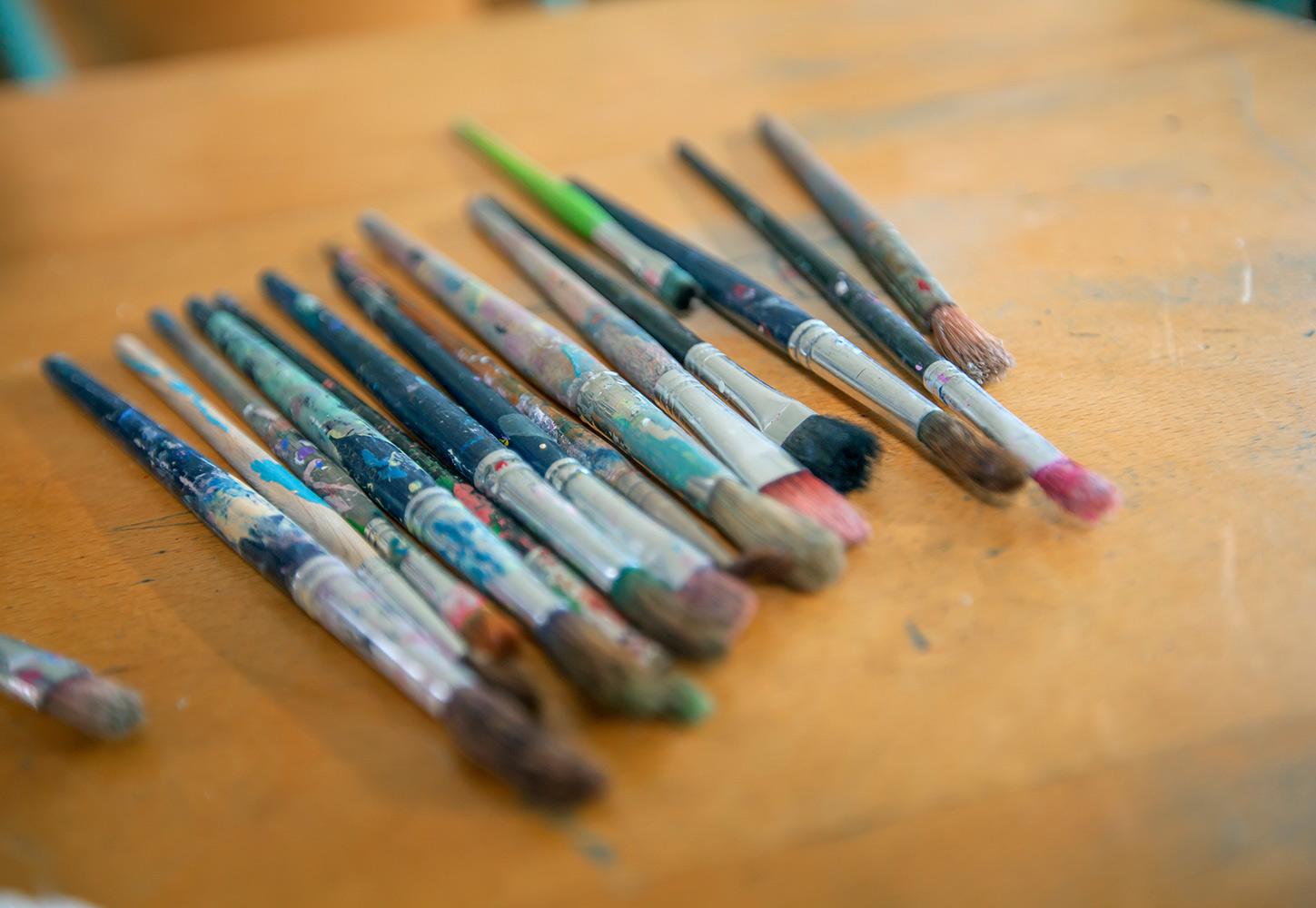 Booth Hill Elementary School
A 2022 National Blue Ribbon School
Principal's Message
Dear Booth Hill Families, As I write this I'm still riding high after our 5th Grade Variety Show from last Sunday and all the events that occured this week. I had the pleasure of watching all the acts, and I'm still amazed at our performers. The courage to get on stage, the talent, the practice. It was all there. Even more impressive was the support, encouragement, and congratulations that student shared among each other. As I watched several acts on the side of the stage, I could watch our M.C's, stage crew, and parents working seamlessly. It takes so much execute the Variety Show. Many thanks to Mrs. Minella who spearheaded this show and to all the parent volunteers who gave up a lot of time on behalf of our Bobcats.
Sunday's performance capped off a phenomenal week. On Wednesday the Booth Hill hallways were decorated with student art work for our annual art show. Although we haven't had it in two years due to Covid-19, this year's Art Show was unlike any other. Along with the great art, we had musicians in the hallways, and our students holding trays of cheese and crackers at various spots along the hallways. During the Art Show I was able to catch up with so many parents I haven't seen in a long time. Seeing students and parents together admiring student work and connecting with each other made me feel like we were truly back. It felt like Booth Hill community I've been so accustomed to. During one of my conversations with a parent, the mentioned that they heard so many fantastic things about our art teacher, Mr. Breschard, from her child. However, in true confession mode, she asked, who is he? We forget that both Mr. Breschard and Mr. Prieto were hired during Covid-19. I felt for both of them. They met students on screens and their first year and half at Booth Hill limited their full potential. Mr. Prieto was on a cart; Mr. Breschard was in TLC due to an added Kindergarten section that was moved to the art room. I knew we hadn't even stratched their potential. Now that we're back, we're starting to see their immense talents.
Just before the weekend and with no rain, we held Field Day (minus the field). A huge shout-out to Mr. Dwelle who arranged incredible activities by utilizing the space of the gym and the pavement outside. This was no easy task, but Mr. Dwelle worked closely with our parent volunteers to make this a safe and enjoyable experience.
While it's a busy time of the year, it's also a stretch of time to celebrate our students. The connections we've made, the growth academically, behaviorally, and socially. The memories we've made and will continue to make until June 14. It's a frenzy for parents too. If you're not attending a school event, your whisking students off to practices, games, and rehearsals. As you're moving through all of your children's experiences, and your own emotions, take a breath and try to stay in the moment. The elementary years of my own children were over in blur. My son is in Boston working and my daughter graduates from Purdue University next year. Am I counting down the days until I'm not paying tuition? Absolutely. The more important focus though is to enjoy the moments I have with both of them, wherever that might be: Boston, Trumbull, West LaFayette, Indiana.
Sincerely,
Dana
News and Dates
Happy Mother's Day!

May 16, Band and Strings performance 7 p.m. BH gymnasium

May 17, PTA Meeting 7 p.m. at Booth Hill Learning Commons

MAY 21, Kids Marathon Challenge @ Trumbull High School (check in at 8:30 a.m.)
Summer Explorations opportunities for students with BHS staff!
Several of our BHS staff members are offering enrichment programs through Trumbull Public Schools' Summer Explorations Program:
Mindful Crafting with Mrs. LeClerc (Grades K-2 + Grades 3-5)
Bored?...Not Anymore! Games with Mrs. LeClerc (Grades K-2 + Grades 3-5)
American Girl with Mrs. Kuntz (Grades K-4)
Comic Club with Ms. Broderick (Grades 3-5)
Pre-Kindergarten – Ready, Set, Go! with Mrs. McMellon (students entering K)
Let the Games Begin with Mr. D (Grades K-2)
Commit to be Fit! with Mr. D (Grades 3-5)
Please use this link if you are interested in registering your child for any of these awesome programs!
Booth Hill Elementary School
Dana Pierce
Dana is using Smore to create beautiful newsletters