Mary Wollstonecraft
Mini Biography by Flora Suarez
Famous Feminist of the Late 1700's
Mary Wollstonecraft was a strong, beautiful mother and wife. Able to escape the abuse and poverty at a young age, Wollstonecraft worked hard and met and reunited with new and old peers. She was a strong feminist in the late 1700's and a talented writer.
Born Into the World
In April 27, 1759 Mary Wollstonecraft was born in the Spitalfields neighborhood of London. At the start she already was living a horrible childhood. She would deal with suffering from poverty and abuse from her father. She soon formed a bond with Fanny Blood, who became her best friend. After her mother's death in 1780, Mary Wollstonecraft abandoned her home and went to go live with Fanny Blood and the Blood family. Mary Wollstonecraft's sister, Eliza Wollstonecraft, was able to escape her own home by marrying but found out that her marriage was falling apart. Once Mary Wollstonecraft heard this, she 'kidnapped' her sister and arranged a legal separation for her sister and her husband. After Mary, Fanny, and Eliza got together, they were able to establish a school in Islington in 1784. During her time helping at the school, Mary was motivated to write 'Thoughts on the Education of Daughters: With Reflections on Female Conduct, in the More Important Duties of Life' (1787). Soon after, Fanny Blood found her soul mate and was expecting a child. She begged Mary Wollstonecraft to leave the school and come see her in Lisbon for her child's birth. It all ended sadly with Fanny dying in Mary's arms, her child following the same path after. After returning from Lisbon, Mary Wollstonecraft found out that her school was suffering from lack of financial aid. Due to this she had to close down the school that was barely open for a year. After all the incidents that had happen she decided to fully focus of her writing. She later decided to head to Paris in order to gather information for her latest book 'An Historical and Moral View of the Origins and Progress of the French Revolution: and the effect it has Produced in Europe' (1794).
What is Love?
While traveling in Paris, Mary Wollstonecraft wanted to witness the French Revolution in order to get enough information for her next books. While there she met Gilbert Imlay, an American ship captain and businessman, and they became lovers. They were later expecting a daughter. Fanny Imlay was born, and Mary got quite attached at first sight. But not all became a happily ever after, Mary attempted suicide when she got word that Gilbert had deserted her when she left London in order to further his business interest. During her depression she met William Godwin during a friendly gathering. After a few meetings they soon grew romantic feelings for each other and Mary ended up expecting another child. Once both Mary and William figured out she was pregnant they both planned to get married. During the birth of Mary's second child she fell ill and died 10 days after her child's birth date.
Important People to Mary Wollstonecraft:
Number of Books Written: 5
A Vindication of the Rights of Women
From her five written books, 'A Vindication of the Rights of Women' is one of Mary Wollstonecraft's earliest works of feminist philosophy. Many, even to this day, expect feminism to simply direct hateful comments at men. But in truth that's not what Mary Wollstonecraft was trying to explain in her book. The main point of this book is to try and explain to everyone that men and women are equals. She even wrote 'A Vindication of the Rights of Men.' Mary Wollstonecraft was directing this book to simple minded people that believed women and men are extremely different beings.
Everything Comes to an End Eventually
Mary Wollstonecraft didn't live a carefree life like many but she made the best of what she had in the end. She was able to use her life happenings and teach all through her books. She was able to prove that not all women are weak-willed and that women can be strong when they need to be.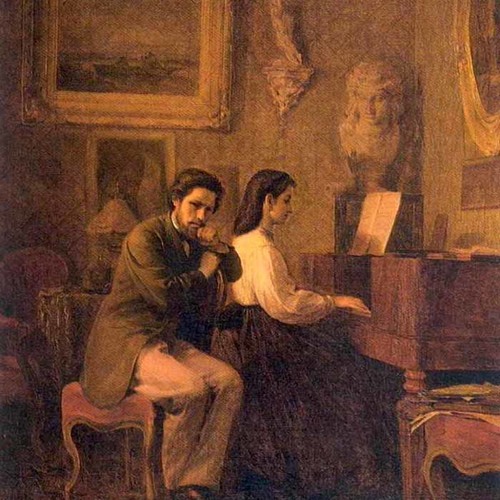 Careless Music
Tchaikovsky - The Seasons October by Careless Music