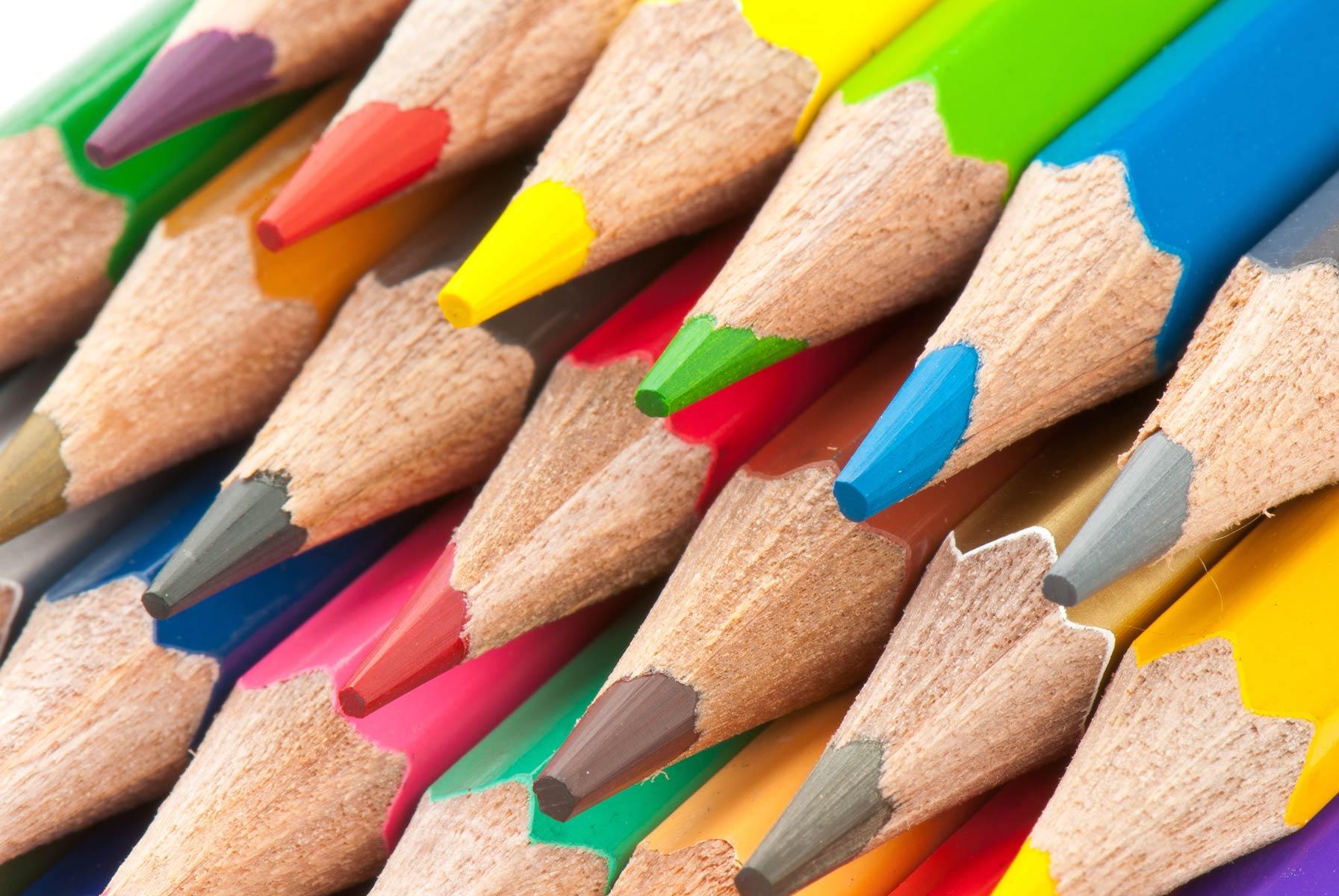 August Family Newsletter
Robert F. Hunt Elementary
Welcome back, RFHE families!
Boy, have we missed you! Our staff members have been back for a little over a week and have been working really hard to prepare their rooms for your children. This school building has been too quiet for too long. Over the past couple of weeks, we have also been able to enjoy some time with you at events like our RFHE Movie Under the Stars, Kinder Kickoff, and Meet the Teacher. It has been so wonderful to get hugs and smiles from those sweet faces that we haven't seen over the past couple of months and meet our brand new families to RFHE. I am convinced we have the very best families at RFHE and have never seen a more supportive school community.
Please know that campus security has been something on the top of our priority list and you will notice some changes that are outlined below. We are putting these new processes and changes in procedures in place to provide the safest environment for your most precious gifts. Some are inconvenient to adults but are worth the inconvenience in the name of student safety.
I can tell you without a doubt that the staff at RFHE could not be happier to greet your children Wednesday morning and GET the chance to do what they love. Your children bring us joy and we are incredibly thankful that you are sharing them with us!
No doubt that tears will be shed on Wednesday morning (by this momma, too) but as you watch them walk away from you, trust that they are in good hands - hands that love them, hands that will help them grow academically and emotionally, and hands that will show them that there are a whole lot of people who love them and care about them. It will be a great school year and we are excited to get started!
Ashley Zucosky, Principal
Important Information to Start Our Year Off Right!
THERE ARE NOT ANY CHANGES TO DROP OFF AND PICK UP PROCEDURES FROM LAST YEAR! YAY!!! READ BELOW FOR A REMINDER OF THOSE PROCEDURES.
Drop Off and Dismissal
Morning Drop-Off (7:20-7:50)

Morning drop off starts at 7:20am. Parents will not be allowed to park in the parking lot and send children across the lines of traffic. This is a safety issue and it slows down the traffic of those dropping off at the sidewalk. Please stay in line and drop your students off at the curb.

Pre-K, 1st, 2nd and 3rd grade students will need to be dropped off along the front sidewalk.
4th and 5th grade students will need to be dropped off along the sidewalk in back near the gym doors.
***Siblings should be dropped off with the youngest siblings.***

If students arrive after 7:50, they are considered tardy. The parent must park and escort the student to the front office to check-in.
Afternoon Dismissal (3:25)
Afternoon parent pick-up starts at 3:25. Parents will not be allowed to park in the parking lot and get out to pick up their children.
Pre-K and Kindergarten will be picked up on the bus loop behind the school. Please stop at the white line and cone and wait for the buses to load and exit before pulling into the drive.
1st grade, and 2nd grade (Mrs. Jordan's and Mrs. Dickerson's homeroom only) are to be picked up in the main parking lot in front of the school.
2nd grade (Mrs. Bowman's, Mrs. McCarty's, and Mrs. Barrett's homeroom only) and all 3rd grade students are to be picked up along the front sidewalk closest to the front of the school.
4th and 5th grade students are to be picked up along the sidewalk in back. Please, please, please do not try to turn right after picking up your child. This creates a traffic issue with the pick up line in the front of our building. Please pick up your child(ren) and go left back towards Baseball Loop and exit school property that way. Thank you for following this procedure.
It is very important that you reference the traffic flow map below to ensure you do not enter or exit where it is not allowed. Find your student(s) dismissal area and then look for the green arrows to tell you where to get in line and then the red arrows that show you how you should exit.

***Siblings will be picked up with the oldest siblings. ***
Transportation Changes
Transportation changes for dismissal need to be made in writing and include the date and a parent/guardian signature. If an emergency should arise, parents may call the front office at (903) 663-8003 before 2:00pm to request a change with principal approval. Please do not email or text your child's classroom teacher with a transportation change - teachers are busy teaching and will probably not see the change in time to make it happen.

New Gates
You will notice that we have 3 new gates in the back of the building. These gates will be open for drop off and dismissal only. These gates will be closed at all other times, including during school hours and after school until the following morning. This will highly decrease the amount of through traffic that comes behind our building in a effort to make our campus safer.
Wednesday, August 17
You are welcome to walk your child in on the first day of school. If you are not able to do so and want to utilize our drop off lines or if your child will be arriving to school on the school bus, do not worry...we will have more than enough staff members stations in the hallways and at entrances to ensure every child gets to their teacher. We also promise to give them some extra hugs and love if they need it. First days can be hard!
After the first day, please drop your child off utilizing our drop off line. You will not be able to park and walk your child in after the first day unless you arrive tardy (after 7:50). The sooner they can get into a routine, the better for them. We promise to take good care of them while they are here with us!
If you haven't experienced the first day of school drop off and pick up lines, I'm sure you've heard about it! It takes a while. Thank you in advance for your grace as we make sure to safely get over 580 students to the right place as efficiently as possible.
Starting Thursday, August 18, all students should be dropped off through their designated drop off line. After the first several days, students, staff, and parents will know where they are going and what to do and I promise we will get faster at it each day.
PTO needs YOU!
Our amazing PTO has done some great things for the students and staff at RFHE thanks to your contributions. We are always overwhelmed with the support that the PTO provides our staff and students.

Our PTO is stocking up the teachers lounge this week with a ton of goodies so that teachers could grab a drink and snack easily! Thank you to the PTO board members and members for these special treats!

Last year, thanks to your contributions to the fundraisers, a large shade covering was placed on the Pre-k playground. They were also able to purchase new swings, hardware, and a handicap swing for the large playground. More shade and swings mean happier students and teachers!! The PTO fundraiser also funded umbrellas for our staff to use as they load and unload students in rainy weather. There is too much to list but please know that your contributions to fundraisers are used to pour right back into our school. You will notice a special sign setup outside our front doors on the first day of school that is being provided by PTO funds as well.
Thank you to all of our PTO members and PTO board members. Your role is incredibly important and we are so thankful for the time and resources that you give to support our students and staff. We couldn't do this work without YOU!!
Autumn Fowler, President
Tisha Heathman, Vice President

Amanda Luensmann, Secretary
Ashley McKnight, Treasurer
Bonnie Venable, Luncheon Coordinator
If you haven't joined PTO but have been wanting to, please contact Autumn Fowler, PTO President, at elizabethautumnfowler@gmail.com. They would LOVE to have you!
Changes to Our Lunch Visitor Policy
Starting on Friday, September 9, 2022, you are invited to have lunch with your child on Fridays during the school year. We will only invite visitors to lunch on Fridays. You will be asked to check in the front office with your driver's license and get a badge. 5 minutes before your child's lunch starts, we will get you to the lunchroom to wait for your child. We also will ask that you come back into the office to check-out before leaving our campus. Please make sure to have your driver's license with you anytime you come to campus - even if we have already scanned it into our system. This will ensure we know exactly who is in our building at all times. We realize this new process could be inconvenient to some but also realize that student safety is our number one priority.
Remember that meals are no longer free to all students this year. Please make sure to visit the School Cafe website/App for information on menus, free/reduced lunch application, to load money on your child's cafe account, get balance reminders, etc. Click here!

A special note: The supply chain is still lagging and the cafeteria will not always get what they order and therefore, will have to have menu changes at times. Please know they are doing everything they can to stick to the planned menus but sometimes have to make substitutions based on supply. But rest assured that the cafeteria will always serve quality, nutritionally complete meals each and every day.
(not a lot yet, stay tuned, we will be very busy, very soon!)
August
17 - First Day of School - parents may walk students to class
18 - all students must be dropped off through the drop-off car line or by bus
September
7 - Progress reports go home
9 - first day for lunch visitors with students
16 - visitors may attend lunch with students
23 - visitors may attend lunch with students
30 - visitors may attend lunch with students
Ashley Zucosky
Ashley is using Smore to create beautiful newsletters