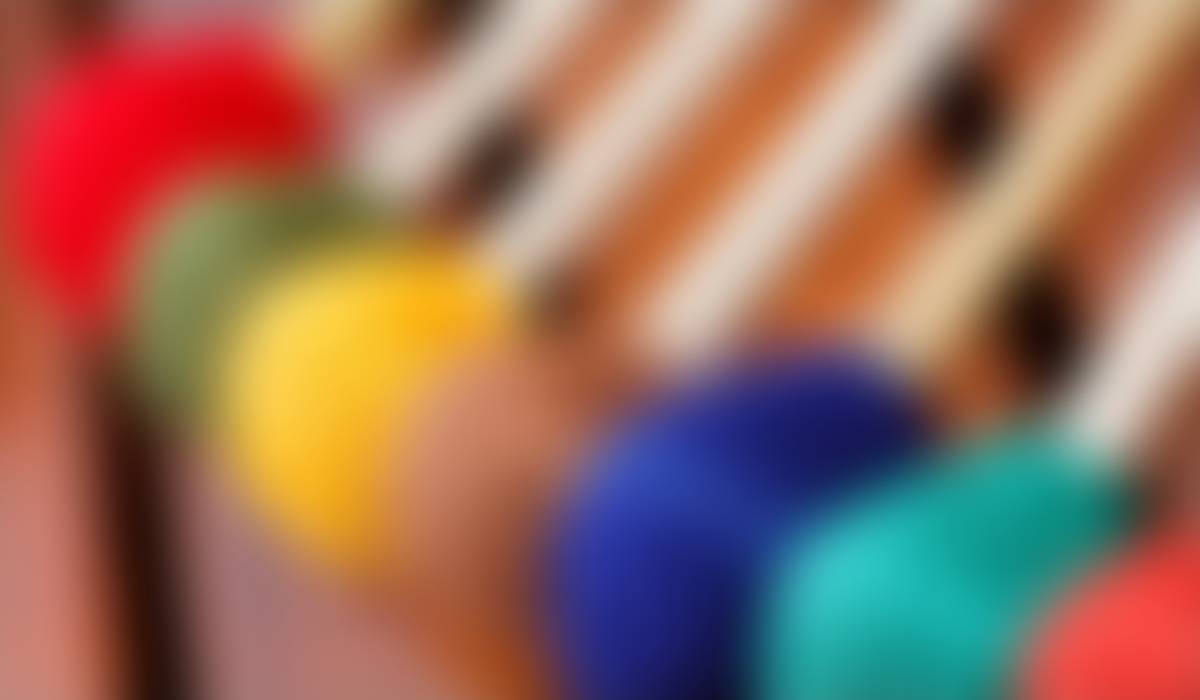 CHS Weekly Updates
Thank you to everyone who has shifted away from using the south (by auditorium and tennis courts) parking lot for drop off and pick up. The south lot is reserved for buses before and after school.
After school detention:
Starting Thursday, September 28, students who have 3 or more tardies or 3 or more unexcused absences in the previous week (Sept 20 to Sept 26th) will receive an after-school detention to make up for class time they've missed. After-school detentions will be served on Thursdays from 3:35 - 4:35. Students who do not attend their assigned detention will not be allowed to participate/attend in activities such as school dances, sporting events, and more until they attend.
Grade Level Teams:
Should an issue arise, please reach out to your student's grade level support team members first. Here is a resource so that you know who to contact for each grade level.
Picture Retakes:
Lifetouch will be back on campus on 10/20 for student picture retakes. To order photos, got to www.lifetouch.com.

PreACT:
The PreACT test will be given to all sophomores on October 18th! The PreACT contains information designed to aid in discussions about college majors and career paths. This test gives a sense of how your student might score on the ACT based on where they currently stand and also get some ACT practice before taking the ACT. For more information on the test, click here.
From Health and Safety Teams:
Just a reminder as we enter the season of illnesses, we are following the Too Sick For School Guidelines for all symptoms of all illnesses (Covid included). We encourage staff and students to wear a mask when able to at school and are symptomatic (we cannot make them), and increase hand washing and sanitizing to help prevent the spread of any illness.
Student Announcements:
Here are this week's student announcements.
Fees, ASB Stickers and Family Passes:
To visit the Century webstore, scan the QR code, go to "Select School" in the upper left corner and choose Century High School. You can pay athletic/activity participation fees, purchase ASB stickers, yearbooks and more!
ASB stickers are $20 and can be purchased on the webstore (with credit card) or at the bookkeeper's window (with cash or check made payable to Century High School). An ASB sticker gets a student into all Century home games free (not including playoff games) and a discount for some dances! All students participating in an OSAA sport or activity are required to purchase an ASB sticker.
2023-24 HSD Family Fall District Passes are $40 per family and are good for admission to all Fall home contests in HSD (not including playoff games). The family pass admits 5 family members of in-season high school athletes. The physical pass is required and pictures/copies are not accepted. Passes can be purchased at Century games or at the bookkeeper's window.
HSD Family Engagement:
In September and October, we celebrate Hispanic Heritage Month, a momentous occasion to recognize and honor the incredible contributions and achievements of the Hispanic community in the United States. Spanning from September 15 to October 15, this commemoration vividly highlights the diverse cultures and enduring legacies of Hispanics from a myriad of backgrounds. Learn more and find resources here: https://www.hispanicheritagemonth.gov/about.html
The

Black Village Family

(PAC) will host its first general meeting as a Get to Know You meeting on Sept 25

at Poynter Middle School from 6:00pm-7:00pm

Parent institute for migrant families

on September 30.

The new

Comcast Essential Promotional Codes

are available to enroll families in need of affordable internet service. Please contact CHS Family Outreach Coordinator Victoria Medina for assistance




Opportunity for Spanish Speaking Families:

Youth Contact Inc. is providing a virtual workshop for parents. The workshop is facilitated by Family Therapist, Priscilla Lenorud. She is hoping to provide a space to listen and talk to families about the principles of Mental Health in Youth. This workshop will be held in Spanish Only. The workshops will be held via Zoom on Wednesdays @ 6:30 on September 20th and September 27th. Zoom link and joining details are included in the flyer below. Parent Group Flyer
Senior Section!!!
Welcome back, seniors! This is Ko Kagawa, assistant principal and 12th grade administrator. I am thrilled for this school year. Although we've just begun, we only have 161 school days until graduation day. We have many exciting events planned throughout the school year. There is a great resource for families regarding senior events located on the CHS website. Click on the 'Family' tab and select 'Senior' from the menu. The site will be regularly updated. Make sure to check your email, the newsletter, and Remind for updates.

Here are some upcoming important dates for the seniors:
Oct 1: Oregon Promise Grant opens. https://app.oregonstudentaid.gov/

Oct 8-9: Portland NACAC (National Association for College Admission Counseling) Fair at the Oregon Convention Center. https://www.nacacattend.org/23Portland

We are planning to have colleges and universities visit CHS this fall to inform our seniors. Please sign up to attend in the College and Career Center.
Here are some safety reminders for the year:
Morning Drop Off and Afternoon Pick Up - Please refrain from driving in our south lot (by the tennis courts) before or after school as this poses a safety hazard as buses are trying to maneuver through the parking lot. Instead, use the front (west) drive-thru or the north/student parking lot.
Student Deliveries:
Guardians are always welcome to drop off items for their students. Please note that as the year progresses, security procedures may change with regards to accessing the building beyond the security vestibule. We will communicate as new procedures are put in place.
Food Deliveries:
Please be sure your student has a plan for lunch whether they bring a lunch from home or take advantage of the many options available in the cafeteria. To keep our campus and your students safe, food delivery services such as Grub Hub, Uber Eats, Door Dash, etc. will not be accepted and drivers will be turned away.
Closed Campus:
Please remind your student that Century HS's campus is a closed campus. With the exception of appointments, students may not come back onto campus after leaving our campus. Lunch runs off campus are not allowed.
Students with Release:
Students with release periods (late arrival or early release) should not be on campus during their release periods. Should they arrive early/stay late, they will be asked to remain in the media center or commons/cafeteria.
From our Counselors:
College visits start this week. These are primarily for juniors and seniors. A representative from the college or university will speak about their school and answer any questions for students. Linfield will be here September 22nd at 11:30am in the Career & College Center. Students interested must sign up in the college visit binder in the Career & College Center.

Activities and Athletics:
Activities:

Students can still purchase an ASB sticker from the bookkeeper for $20. This gets them into all sporting events for free and discounts on dance tickets.
Harlem Wizards tickets are now on sale!
https://harlemwizards.com/schedule-tickets/
This fun filled event will be on 10/2 at 7pm in our gym and is open to the public.
Here is a promo video from the Wizards:
https://vimeo.com/manage/videos/859197787
Athletics:
Registration for fall athletics is now closed for most sports. Cross Country and Dance Team are still accepting new athletes.
We will continue to emphasize positive sportsmanship at all athletic events. We cheer for our team and our athletes, and avoid negative comments directed at referees or athletes from the other team.
This week's football game vs Aloha will be on Thursday at the Hillsboro Stadium at 7:30pm. Please note the location and time for this game. It is our youth football program recognition night.
Family Passes- If you purchased a family pass, please remember that those are only accepted at Century home games, or games at other HSD schools (Liberty and Glencoe).
Events for this week:
Monday
Boys' Soccer @ Westview Varsity 7pm/ JV 5pm
Girls' Soccer vs Hilhi Varsity 7pm/JV 4:30pm
Volleyball @ Glencoe JV/JVII 5pm–Varsity/Freshman immediately after
Wednesday
Frosh/Soph Football @ Aloha 4pm
Boys' Soccer vs West Linn Varsity 7pm/ JV 4:00 @ Hidden Creek Park East (53rd)
JVII Boys' vs Newberg 4:00pm @ Hidden Creek Park East (53rd)
Girls' Soccer @ Aloha Varsity 7pm/ JV 5pm (grass)
Volleyball vs Newberg JV/JVII 5pm–Varsity/Freshman immediately after
Thursday
Varsity Football vs Aloha Hillsboro Stadium 7::30pm
Friday
Boys' Soccer JVII @ Roosevelt (Buckman Park) 4:15pm
JVIII @ McMinnville 6:00pm
Saturday
Cross Country @ NW Classic (Lane Community College)
Volleyball Tourney @ Canby
Dance Team:
Calling all current CHS Jaguars! Please join us for the Century HS Jagz Dance Team tryouts September 19th, 20th and 21st from 4-6pm @ Brown Middle School in the Back Gym.
We're excited to be introducing a new coaching staff for the 2023-24 season that's bringing collegiate level dance experience to the team! Your student can look forward to learning competitive dance technique and new routines that will be performed at school events throughout the year. No prior dance experience is required.
https://docs.google.com/forms/d/1cUNjjlrfWk8pEG41tadXoE72e2o3QltsUy3gF3SjJwA/edit
We ask that all students please complete a physical examination prior to tryouts and come dressed in comfortable exercise-friendly clothing that allows for full movement of the body. Hair should be pulled back and out of their face, dance shoes are recommended but not required.
For additional questions, please contact Head Coach Kelsey Moyer at 503-431-1907 or moyerk@hsd.k12.or.us.
Boosters, Grad Party and Fundraisers:
Century Boosters

We meet on the second Wednesday of every month throughout the school year (except December). Parents can come and hear about school events directly from administration and ask questions about any concerns. The meeting takes place in the Media Room, which is on the second floor just above the main staircase next to the office /front doors. Our next meeting will be on October 11.
Don't forget about our September fundraising event, Tanasbourne Thirsty Lion's Dine-to-Give! Applicable Mondays through Thursdays until the end of the month. Just show the attached flyer or mention our school, and 15% of the check will go to the school! This is for dine-in only, and only available at the Tanasbourne Thirsty Lion. Please make sure to tell your server! Spread the word to your family and friends!
Connect with us Century Booster Club Facebook page
Grad Party:
We have a new fundraising event to share with you this week. Treat yourself to the yummiest candy on earth, AND support our Century Class of 2024 Safe and Sober Grad Party event at the same time! Shop online here to help us reach our fundraising goals!
Seniors, there are still reserved parking spots available for the 23-24 school year. You can decorate your spot or just have your name printed on it! Check out the site here for more details. Our committee is run by parent volunteers and every dollar spent on the event is fundraised throughout the year.
Julie Kasper
Julie is using Smore to create beautiful newsletters