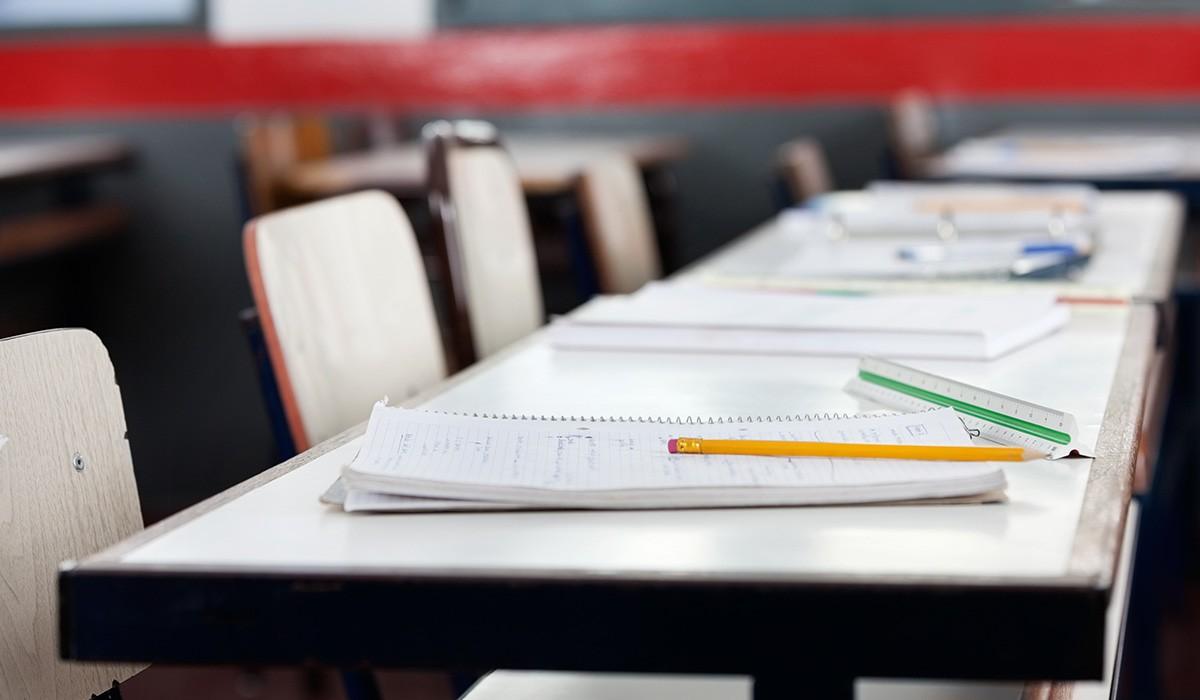 ALL BULLDOG
Nov 28 - Dec 3, 2022 Marysville Jr/Sr High School
Principal's Note
I want everyone to take a deep breath...think of that turkey, mashed potatoes, stuffing, pumpkin pie, or whatever you cherished these last few days...and relax. Now that you are relaxed, get ready for a busy three and a half weeks! Come in with a renewed sense of purpose to finish this semester strong. Prepare to take in the plethora of activities that are set to happen, show that school spirit, and be the best Bulldog you can be! Make sure to communicate with your teachers if you need help and lean on the many people in our building who are there to help you be successful. I want to finish with one more thank you...Shelly Crome helps me get this newsletter out each week and I appreciate her help. Have a great week!
Tim Woodcock, Principal
The Jones Project is Coming to Marysville High School Thursday!
Championship wrestling coach Damon Parker knows what it's like to win on the mat, but he now knows winning isn't everything. He's spent the last 18 months fighting his own well-documented battles with mental health so he can help local students with theirs. He is helping students through the newly formed charitable nonprofit, The Jones Project. The goal of The Jones Project is to change how we talk about, treat and ultimately triumph over mental health issues, with a focus on the teen mental health crisis. The organization's goal is to bring a message of hope, help and healing to Kansas middle and high schools, organizations, and associations through inspirational and entertaining presentations. Parker serves as the organization's Executive Director. "Our country is in the midst of a mental health crisis, the likes of which we have never seen before," said Parker. "The mission of The Jones Project is to accelerate the destigmatization of mental health illnesses, with a primary focus on Kansas secondary students. It is the goal of The Jones Project to be the antidote." Beyond inspiration and understanding, The Jones Project aims to give students actionable steps on mental health and emotional regulation that helps people manage their mental health before it reaches "crisis mode." Through the organization's fundraising efforts, The Jones Project is able to provide all programming to Kansas school districts and their students at no cost. "It was important to us to remove every barrier possible for schools, and for a lot of school districts, pricing is a big hurdle. So we've taken that one out of the way."
It is Parker's goal to speak to every secondary student in the state of Kansas in the next three years. "The kids in our smaller communities and in western Kansas both need and deserve this programming every bit as much as their counterparts in the larger 6A high schools," Parker said. "Large schools, small schools, western, central, and eastern Kansas, it doesn't matter. On a Monday we may end up talking to 21 awesome students at Hamilton High School, and the next day 2,100 of them in Derby. We are going to be road warriors, and we're going to spread this message to everyone who needs it, regardless of the size or location of their school."
For more information on The Jones Project, visit www.TheJonesProject.org.
About The Jones Project
Founded in June of 2022, The Jones Project brings a message of hope, help and healing to middle and high schools, organizations and associations. Based out of Topeka, KS, The Jones Project was founded with the help and vision of Cody Foster, co-founder of Advisors Excel, and was founded in memory of Josh Jones. The Jones Project helps those struggling with mental health illnesses through inspirational and entertaining presentations. The Jones Project is passionate about raising mental health awareness and funding the resources and research needed to help people thrive.
Congrats to our New NHS Inductees & Current Members!
Upcoming Events @ MJSHS
November 29
JH Girls Basketball @ Rock Creek, 4:30pm
November 30
FFA Horse Judging @ McLouth
December 1
JH Wrestling @ Abilene, 4pm
HS Basketball @ Home vs. Hiawatha, 4:30pm
JH Girls Basketball @ Clay Center, 4:30pm
December 2
JH Wrestling @ Ft Riley, 3pm
HS Basketball @ Sabetha, 4:30pm
December 3
Wrestling @ Riley Co Tourney, 9am
C Girls Basketball @ Abilene Tourney, 10:30am
Home Double Dual for Junior High Wrestling!
Last Week's Winners Deserve a Full Five Days!
Teacher of the Week: Mr. David Heyd
Mr. Heyd gets kids excited about learning. If you've never gotten to experience the "draft", the process that seniors use to choose topics for their final projects in his class, you are missing out. He takes a simple task of assigning a paper topic and makes it an experience. This type of motivation is what makes his class exciting to be a part of at Marysville Jr/Sr High School. Congrats!
Bulldogs of the Week in High School: Brenner Pilsl & Izzabella Antoine
Both Brenner & Izzabella were nominated by teachers for their kindness as they each invited a student they really didn't know that well to sit with them. Their kind gestures made someone feel less less anxious and welcome to be a part of their group. Both showed what a true role model looks like in the Bulldog family. Nice job!

Bulldog of the Week in Junior High: Vanessa Roesch
Vanessa is a great student who sets a great example inside the classroom and out. Nice job Vanessa!
Bulldog of the Week Winners
Don't forget that High School Bulldogs of the Week get to park at the start of the bus lane on Walnut Street. Or they can have a movie pass to the Astro 3 Theater! Our Junior High Bulldog automatically gets a movie pass to Astro 3!
Bowling Anyone? Seniors Cash in their Homecoming Domination @ Landoll Lanes!
Counselor's Corner
Are you looking for ways to give back this holiday season? PEPC is looking for volunteers for their Salvation Army Red Kettle Campaign! To sign up for a time from 8am - 8pm, call 785-629-8300.
Congratulations to our very own Mr. Nall for being elected to our Marshall County Arts Cooperative Board!
Lunch Menu November 28 - December 2
Monday:
Chicken Nuggets & Roll OR Deli Sandwich
Mashed Potatoes & Gravy, Steamed Broccoli, Pineapple Tidbits, Milk
Tuesday:
Fiestada OR Pick 2 & Garden Bar
Potato Wedges, Peas, Sliced Peaches, Milk
Wednesday:
Max Sticks & Dipping Sauce OR Pick 2 & Garden Bar, Breadstick
Hashbrown Patties, Carrot Sticks, Apricots, Milk
Thursday:
Hot Dog OR Pick 2 & Muffin
Garden Bar, Tator Tots, Italian Vegetables, Tropical Fruit, Milk
Friday:
Salisbury Steak, Breadstick OR Uncrustable
Mashed Potatoes, Brown Gravy, Carrots, Pears, Milk
Timothy Woodcock
Timothy is using Smore to create beautiful newsletters