Final Project
Multimedia profile of a retailer
How to Use a Smore Flyer for your Multimedia Presentation
This is an example of a flyer. You will be creating your own Smore account and flyer. Your flyer will be the place for you to place your completed assignments from each class! The video below is a tutorial explaining how Smore.com works.
Research Report - Smore Flyer
Assignment 1-Here is a link to the J.Crew website and their "About Us" page
About J. Crew
J.Crew is a clothing and Accessory retail store chain. The business was started in 1983 as a catalog only. The first brick and mortar store opened in 1989 at South Street Seaport in New York City. The business operates more than 500 retail and factory stores across the US under the J. Crew, and Madewell banners.
They sell fashionable women's, men's and children's clothing for a casual and business lifestyles. The products they sell include sportswear, outerwear, shows and accessories.
The store practices private label merchandising. The only brand that J.Crew carries is their own. According to their website,"Every single piece is conceived in our New York City studio, where designers sketch, drape, tuck and bead a collection to life". Though they design their own products, they do not own factories and produce their own products so they are not vertically integrated.
In addition to brick and mortar stores, J. Crew reaches customers through their high quality catalog, website thus they are an omni-channel retailer.

Assignment 2-J. Crew: In the News
In this article, Mickey Drexler, the CEO of J. Crew denies that that the company is planning an off shoot of lower price stores. This trend would be in keeping with the 'dollar-stretching tactics ' that customers are into right now.
Assignment 2-J crew in the NEWS
THIS IS ABOUT CUSTOMER BEHAVIOR AND MILLENNIALS.......
Assignment 3- Brick and Mortar Store
Other Selling Channels
The J Crew group currently has 333 store locations throughout the USA. The company conducts its business through retail, factory, clearance, crewcuts, and Madewell stores, catalogs, and on its website. The company is privately held so information regarding the number of J Crew stores on its own is not available.
Assignment 4- AMBIANCE- This is a video upload. Any YouTube, Vimeo or Vidler can be uploaded.
The video shows how important the stores visual merchandising is for J Crew.
Walk Through a J.Crew Store with Mickey Drexler
Assignment 4- AMBIANCE! Upload music from Soundcloud.com
Go to
https://soundcloud.com/stream
and explore free music by genre. Start with explore, then click on the orange speaker to preview music. Click share and copy the URL for the music and paste into your flyer. Below is a screenshot of the website.
Assignment 4- Music for J Crews Image
This music is cool, hip and mellow, all sounds that would appeal to the J Crew millennial customer. It is not too loud or specific and sounds like a piano in a restaurant. This would make shopper want to stay in the store and shop ,more which is the goal of the retailer!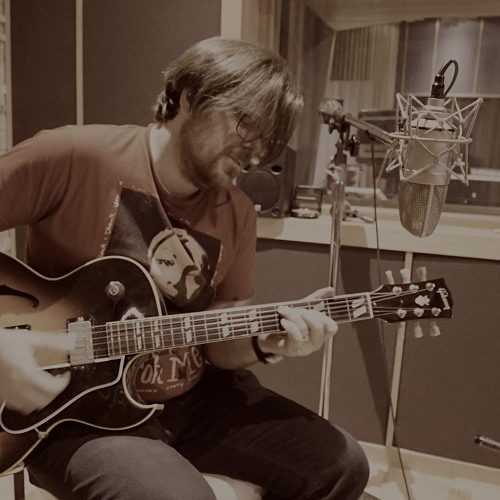 Galen Weston
Austin by Galen Weston
Assignment 4- Ambiance This is an example of J Crew logo
The J Crew logo is clean and simple which echoes the apparel that they sell.
Assignment 5- Example of Window Displays
Tiffany Shadow box window at street level
This is a window on the street from Tiffany.This is an example of a shadow box window display. The display uses principles of texture and color, The design principles used are proportion, contrast and dominance. This type of display is good for small objects that need a close viewing. The window would attract customers due to the boldness of the display.
Assignment 6- J Crew Global Store Locations
Where are they?
New York-based J. Crew boasts more than 500 stores in 44 states and the District of Columbia, with nearly half of its stores located across the states of California, New York, Florida, Texas, Massachusetts, New Jersey, and Pennsylvania. The US market accounts for essentially all of the retailer's sales.
Beyond the US, it operates two stores in Paris; 18 stores in three Canadian provinces: Alberta, British Columbia, and Ontario; and four stores in London. J. Crew's e-commerce site is active in 100 countries.
J Crew Store, Soho, NYC

J Crew Store, Sloan Square, London, UK

This is the store front where the store will be opened in September, 2014.

J Crew Stores in Canada
Assignment 7- Pricing Structure for J Crew
Through the process of elimination, we can see that J Crew's pricing objectives are profit maximizing. For example, when looking at their "New Arrival" tee shirt offerings, there are several select price points on new products; $55, $49.50, 39.50 and $29.50.
These prices would not generate volume or enhance the image. As a private label retailer, no other store will have these tee shirts so there is no "status quo" pricing either.
I would also guess that the pricing practice is Neutral or Passive, not aggressive as they retail prices do not look to be very low and in competition with pother stores.J Crew, like most other apparel stores has a one-price policy meaning every customer pays the same price. There are no negotiations.
The techniques used to price the merchandise are not very unique. Looking through he website offerings, prices either end with a whole number or a $.50 ending.
Sale/promotional merchandise is promoted with a $.99 ending. The retailer also offers additional "percentage off" discounts which is a time sensitive tactic as the website does not state when the extra percentage discount will end!