School Counselor Connection
Tips for Success Volume 1, April 2020
Role of the School Counselor During an Emergency Shutdown
School Counselors are the first line of defense and can provide students with direct and indirect services to support their academic, social/emotional, and career development needs. During this time of high levels of stress and anxiety, School Counselors can continue to provide comprehensive school counseling services via virtual platforms.
Below are articles and resources to get your ideas flowing:
Build a School Counseling Virtual Program
Statewide leaders from the County Offices of Education Leadership for School Counseling (COELSC) network partnered with the California Association of School Counselors (CASC) and Hatching Results, LLC to prepare a School Counselor Virtual Toolkit with resources that K-12 School Counselors can use to navigate this new reality. The toolkit topics include resources that support:
WEBINAR: CAPOUSD Coordinator of Counseling and Student Support, Rebecca Pianta, Ed.D. delivered this presentation with Beatrice Nguyen- You will find practical and sound advise on how to get started.
HATCHING Results PodCast
Listen below to hear the experience of a school counselor in China, and advise on how she got through the challenges.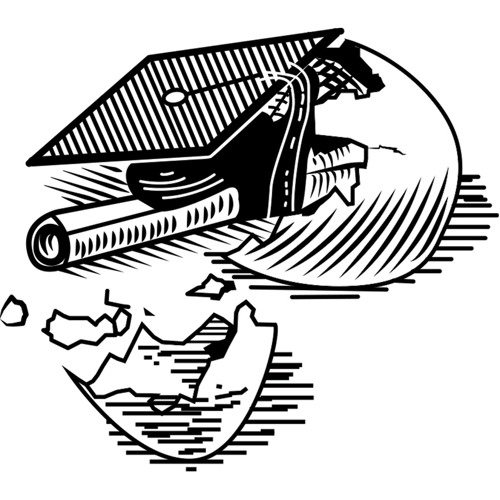 Hatching Results
#20 COVID 19 A Rigid Commitment To Flexibility! by Hatching Results
Latest Updates for School Counselors!
Alternative Education School Counselors
The California Association of School Counselors (CASC), is developing a resource network for alternative ed sites. As school counselors at alt ed sites, our challenges are often unique. The alt ed team has decided to create a weekly collaborative between school counselors within our state to connect with one another, share resources, ideas, and facilitate self care during these tough times.
Call for Action! Working Together for Success
This is the time for School Counselors to connect and shine! Please share your lessons, activities, ice breakers, short videos, and presentations!
The School Counselor Connection folder will be available as a resource for School Counselors. Help us grow this resource intended just for you!
Please invite your colleagues to add materials by grade level and ASCA domain HERE
Luz M. Arellano, Ed. D.
K-12 School Counseling Services Coordinator

Educational Services
Orange County Department of Education
Allow me to introduce myself...
Hello Orange County Team-
In light of our current situation and given that we have all been consumed with supporting our networks. I just now had a moment to pause and realized that I have not had the opportunity to introduce myself and share my background with you.
My name is Luz M. Arellano, and I was recently hired to serve as your Coordinator of School Counseling Services. I am a Vanguard University (Psychology), Chapman University (School Counseling), and University of Southern California (Doctor in Educational Leadership with an emphasis in Educational Psychology) alumni. I have been serving in education for the past 13 years in various capacities, which include working with students with different needs, including at-promise youth (credit deficient, foster youth), English language learners, international/mixed records, and college-bound students. Most of my experience focused at the middle and high school levels. I have also served as a 504 Coordinator, Wellness Coordinator, and more recently as a district lead supporting K-12 School Counselors and Mental Health Therapists at Tustin Unified School District. I learned a great deal serving as an adjunct professor in the School Counseling Graduate Program at Chapman University that I hope to bring to this role. I am passionate about equity and access, parent engagement, and most definitely, passionate about elevating the role fo the school counselor and strengthening leadership opportunities for school counselors. I am excited to continue the work of supporting our school counselors so that collectively we can continue to promote student achievement. I am looking forward to partnering with you and to support in any way I can. Please know that you are more than welcome to call or email me should there be an area you feel I may be of service. I have learned over the years that being approachable, open, and resourceful are critical in the work we are called to do. I look forward to being a team member you can rely on.