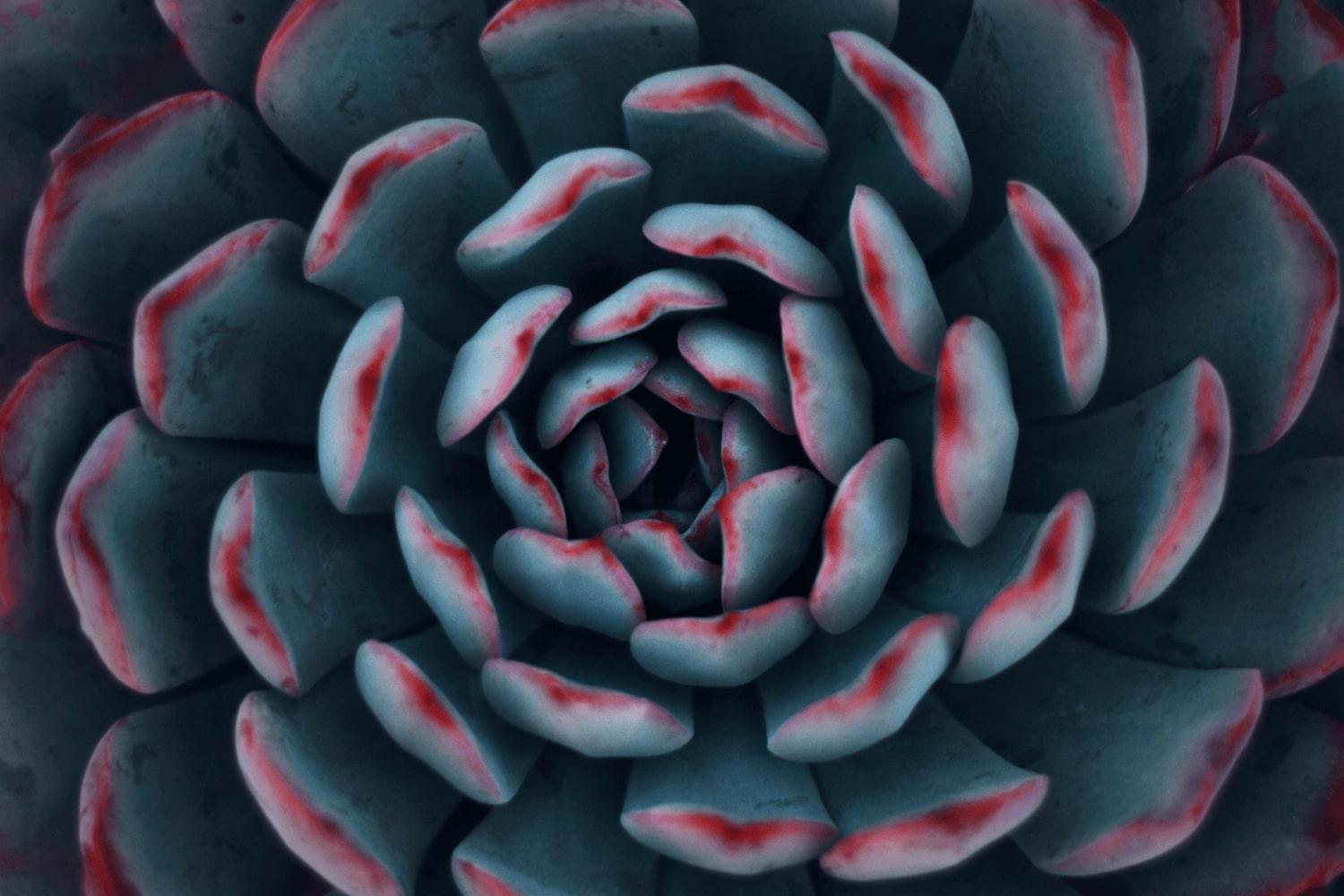 Superintendent's Message
Violet Nichols
Dear Parents/Guardians and Staff,
I hope that you all had a restful break! It's hard to believe that there are only 6 weeks left in this school year, but there is still so much happening throughout the district.
Artwork from students across the district has been selected to be displayed in the Superintendent's Conference Room at 577 Dorset Street. One student, Orchard 2nd grader Zeal came in to see her art on display and I chatted with her about beautiful artwork, tie dye, Hawaii, and composting! I look forward to meeting any other students that would like to see their work and invite everyone to come view this art gallery if you can.
We are pleased to announce a new enhancement to our communication protocols regarding transportation services. On a daily basis, the Transportation Department will update a new website using this link: Daily Transportation Dashboard. This new feature will allow parents and guardians to view the daily status of all bus routes in the system, along with supporting commentary as appropriate. A Green status will indicate that the bus route is expected to run on schedule (within a short buffer for normal traffic conditions); a Yellow status will indicate that there is a scheduled delay (typically caused by the need to combine multiple or split routes); a Red status will indicate that the route is canceled for the day and that alternative transportation will need to be arranged. Any Yellow or Red status will be accompanied by explanatory text. We trust that this tool will help supplement the text/email messages that will continue to be sent out on a route-specific basis. This link is also posted on the SBSD's Home Page in the "District Quick Links" section (indicated where in the image to the right). Starting next school year, this communication protocol will be greatly enhanced through the District's investment in technology that will allow subscribers to view the real-time status/location of their bus on a third-party mobile application.

South Burlington Rotary Club Grant
The South Burlington Rotary Club has given a $1000 grant to our district to be used towards Diversity, Equity, and Inclusion initiatives. Half will go to the Student Justice Union (SJU) at the high school and half to Students Organizing Against Racism (SOAR) at the middle school. SJU and SOAR will present a student-directed proposal to be spent during the 2023-2024 school year. By allowing students to direct these funds, it will help support their planning and visioning process. Those proposals will be due to each club advisor by June 1st and final proposals will go to the Rotary on June 8th for approval.

With the construction of the Zero Energy Modular units at Orchard and Rick Marcotte scheduled to begin in the coming months, we have only begun to address our over enrollment concerns. Building off of the great work the Enrollment Committee did in 2021, we are creating a 5th Grade Committee in order to determine if moving the 5th grade to the middle school is the right move for our district. Once that decision is made, we can determine our infrastructure needs. Please use this form if you would like to be a part of the 5th Grade Committee or if you would like to provide any feedback on the potential 5th grade move. School Board members Laura Williams and Bryan Companion will be co-chairing the committee and they can be contacted with any questions at lwilliams@sbschools.net or bcompanion@sbschools.net.

South Burlington High School 10th grader Auishma Pradhan spoke at the board meeting last night about her experience running a workshop titled, "Intergenerational Trauma and Supporting Healing in Schools and Communities". She gave this workshop at the Reimagining Schools Connecting Communities conference hosted by the Education Justice Coalition of Vermont. She was joined by 10th grader Mea Ree from Winooski. Their enthusiasm and energy showed through as they spoke about the necessity of hiring and retaining a staff of color, changing policies of schools to make them more equitable, changing schools' curriculum so it reflects students in the classroom, multilingual education, civil rights workshops that are available to students and adults and restorative practices involving students and parents sharing their stories. They went into the work that went into putting the workshop together, including creating a safe space, holding informational sessions, and interviewing psychologists, students, staff, and parents. Their workshop was received wonderfully and they can now be hired to run workshops at schools or other organizations. They are also hosting a Social Justice Summer Camp that is open to all Chittenden County students. You can read more about their work here. Thank you Auishma and Mea Ree for being such wonderful ambassadors for your school districts!

And extra news about my student spotlight from two weeks ago, Lucy and Oli were featured in The Other Paper about their win at Vermont History Day!

Matthew Dransfield, an environmental science teacher at South Burlington High School, received a Presidential Innovation Award for Environmental Educators (PIAEE) Honorable Mention. Mr. Dransfield empowers students and gives them a sense of community. Per the EPA New England press release "The PIAEE award was established by the 1990 National Environmental Education Act and seeks to recognize, support, and bring public attention to the outstanding environmental projects performed by teachers who go beyond textbook instruction to incorporate methods and materials that utilize creative experiences and enrich student learning in K-12 education." And in reference to his accomplishments, they say, "Using field-based learning, he takes students on trips to a dairy farm, composting and recycling facility, and local museums. Each is tied to a specific unit in his courses. These trips also show firsthand how, through science in action, society can address today's toughest sustainability challenges." Congratulations Matt!

And remember, if you would like to recognize another teacher for the work they are doing, please fill out this form and they could be included in a future spotlight!

Congratulations to South Burlington High School for being named the #1 public high school in Vermont! What a well-deserved honor for our incredible teachers, administrators, and support staff. And of course, none of it would be possible without our amazing students.
And on April 12th, some of those amazing students, Joshua Mathieson, Kylyn Parizo, Hailey Wimble, Maggie Tudor, Zachary Marek, Sacouya Jones, Landon Emmons, Cary Longley, Kallie Carter, and Hunter Wright! Center for Technology in Essex, these South Burlington High School students were inducted into the National Technical Honor Society!

Frederick H. Tuttle Middle School students are performing the play Tuck Everlasting this weekend. Performances are on Friday at 7 pm and Saturday at 2 pm and 7 pm at South Burlington High School. Good luck to all the students appearing and thank you to Jillian Kenny for directing!

Earlier this week, the memorial bench for late Frederick H. Tuttle Middle School principal Karsten Schlenter was dedicated. Karsten's daughter Alyssa, former superintendent David Young and Margaret Pasqual, who headed the memorial bench committee all spoke lovingly about Karsten. One anecdote that made me laugh was that even though he was from Germany, he thought Vermont beer was better! Now the bench will be a permanent fixture on the grounds of the middle school. Thank you so much to the committee that helped fundraise for the bench starting in September 2021, including Margaret, Matt, Scott C, Kris, Martina, Karola, Maureen and Lori. If you are visiting, please stop by and take a moment to remember Karsten.

Frederick H. Tuttle middle school students, Kayla Cisse on bass guitar, Truman Sienicki on drums, Wells Burkhardt on trumpet, Owen McGrath on trumpet and Sebastian Fouche on alto sax, recently participated in the middle school jazz festival with Dave Grippo conducting. Dave will also be conducting the SBHS and FHTMS jazz bands when they perform at the top of Church Street as part of the Burlington Discover Jazz Fest on June 9th from 3-4:20 pm.
This week, schools began assessing our grade 3-9 students on the Vermont Comprehensive Assessment Program (VTCAP). This assessment replaces SBAC for Math and English Language Arts in grades 3-9 and the Vermont Science Assessment (VTSA) in grades 5, 8, and 11. This assessment continues through May 26th.
Additionally, our grades K-2 students will also engage in spring assessments in the areas of math and literacy.
The high school also began their AP Testing this week and those tests will continue through May 11th.
The district is on LinkedIn! Please follow us here for updates on jobs, district news and more!
Director of Diversity, Equity, Inclusion, Anti-Racism, and Social Emotional Learning

The hiring committee has begun their evaluations, meeting this week to determine which candidates will move on to be interviewed.

The interviews will begin on May 5th.

Public meetings will be held on May 17th at 6 pm and 7 pm where the final candidates will be asked questions from the community.

If you would like to submit a question to the candidates, please fill out this form by 5 pm on May 12th.
K-8 Special Education Coordinator

In collaboration with school leadership, coordinates Special Education programming within multi-tiered systems of support and ensures procedural adherence, regulatory and legal compliance.

Promotes student learning and personal growth and works with community members to enhance learning opportunities.

Serves as a Special Education resource for compliance and with intervention models within an MTSS framework
Literacy Coordinator

Supports instruction by providing resources and support for instructional strategies aligned with District initiatives

Leads development and implementation of District-stated shared practices and priorities of PreK-12 literacy curriculum
Director of Diversity, Equity, Inclusion, Anti-Racism, and Social Emotional Learning

Serves as an educational leader, in collaboration with staff and administrators, designs learning environments, curriculum, policy, and practices that are equitable and inclusive.

Develop practices that foster community, prevent harm, and address harm through practices of accountability centering on the needs of those harmed. Implement data-driven systems to identify barriers to access and disproportionality in the District. Develop strategies, frameworks, and plans to address inequities. Collaborates with administrators, coaches, and consultants to implement preventative and responsive restorative practices for students.

In collaboration with administrators and leadership teams, design and implement an equitable, trauma-informed, anti-racist, and inclusive behavior system with the inclusion of a Social Emotional Learning (SEL) model for the district.
Bus Drivers & Bus Aides


Transports students over established routes and special trips

Full and part-time positions available

Regular driver's license for Van Drivers. Commercial Drivers license (CDL) class B, Senior Vermont Operator's license with Vermont School Bus Endorsement needed for Bus Drivers. Training provided to qualifying candidates for special licensure. Substitute positions are also available.

Bus Aides assist in providing safe transportation for assigned students and facilitates good student conduct while in transit.

High School or GED required
Full job descriptions are available on School Spring. If you have questions on hiring processes or on employment, please contact Elissa Galvez, Employment Specialist, egalvez@sbschools.net (802) 652-7247.
On Thursday, May 25th, 5th-grade parents are invited to an information night at the middle school at 6:30 PM. This is an evening for parents only and not for students at this time.
Attention Class of 2027! Also on Thursday, May 25th, students can attend 8

th

Grade Step Up Night at SBHS from 7- 8 pm. It will be a fun evening of meeting fellow students, getting a tour of the high school, and learning about your upcoming high school experience!
May is Asian American Pacific Islander Heritage Month. The World Language Wolf Pack at Frederick H. Tuttle Middle School is holding events that will celebrate culture and cuisine, including:

May 5th (3:30-4:30 pm in Room 261): South Indian Celebration with FHTMS teacher Fiona Connors and her mother Jaya Lakshmi Bala (Connors)

May 19 (3:30-4:30 pm in Room 261): China-the Land of Adventure with FHT student Aroha Wilde and "Gramma Kate" (Katherine LaPrad)
Register for 2023-2024
Registration for new and returning students for the 2023-2024 school year is open now. Sign up here or contact your child's school for more information.
Summer School
We are in the process of hiring our Summer School Coordinators and teachers for summer school for grades K-8. Information about summer school registration will be coming shortly. Summer school will start on Monday, July 3rd and end on Thursday, August 3rd.
School's Out
For families new to School's Out, registration closes on May 5th at 6 pm. At that time, there will be a lottery (if necessary) to fill the openings at each school. You will then be notified of the status by May 15th. (New families include those on the 2022-2023 waitlist.)
May 26: MS/HS Late Start at 10:35 am
Elementary early release at 12:30 pm
May 29: Memorial Day, No School
June 15: MS Only Early release/8th grade celebration
June 16: Half Day K-8 students (no lunch)
Last student day
SBHS Graduation

SAVE THE DATE! On August 22nd, I will be hosting Welcome Back Ice Cream Social from 4:30-5:30 pm. Bring your kids and come enjoy a scoop of Lake Champlain Ice Cream as we celebrate the start of a new school year!

Thank you for reading!
Violet
The South Burlington School District is on Social Media! Please follow us for updates and District happenings:
Julia Maguire
Julia is using Smore to create beautiful newsletters