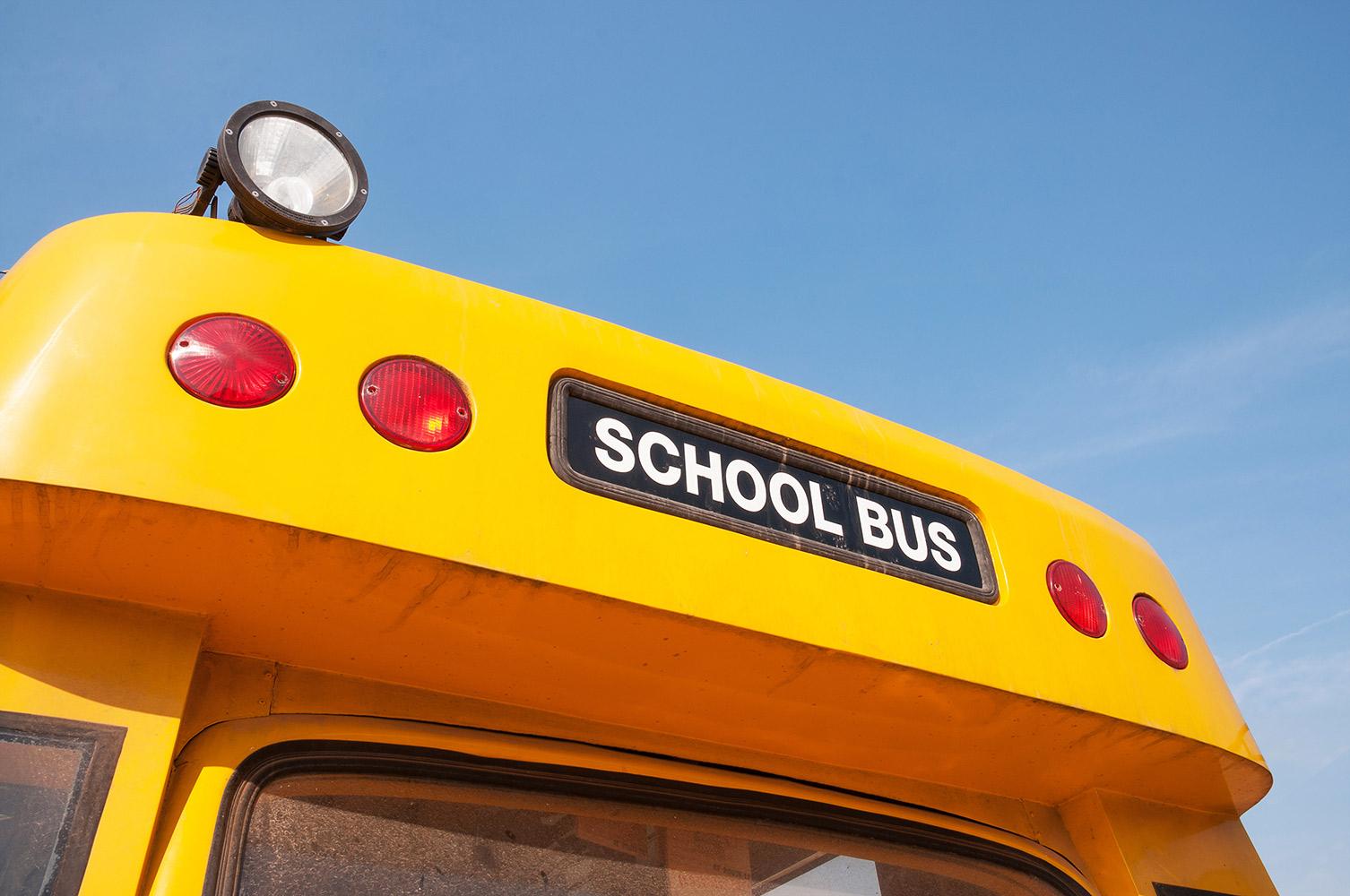 Pelican's Post
Family Newsletter for Coastal Elementary School
Principal's Message
Welcome to Coastal Elementary School and the 2023-2024 school year! I am excited be starting on year three in our beautiful building. Dr. Collins has challenged every campus to "Raise the Bar" this year. Coastal Elementary is accepting the challenge and is going to work collaboratively with families to ensure that every student succeeds to their highest potential.

I am a native of Onslow County and a graduate of Jacksonville High School. I love Onslow County and am extremely proud to serve the community that helped shape me into the person I am today. The 2023-2024 school year will be my thirtieth year in education, my sixteenth year as an administrator, and my eleventh year as a principal.
I believe that strong relationships build strong classrooms and schools. I am eager to get to know and work with you and your children. Our children are the most precious resource we have. Everyone at Coastal Elementary School is deeply invested in our students and community. Everything that we do is with the best interests of our children in mind.
I am always available if you have questions, concerns or just need to talk through a situation. Working as a team is the best way to solve problems and to move a school forward. I am confident that the 2023-2024 school year will be an incredible year for all of us as we continue on this amazing journey together.
Educationally yours,
Tim Joines
Principal
From Dr. DeValois
Welcome to the 2023-2024 school year! I am excited to serve you as the assistant principal at Coastal Elementary School. The Coastal/Dixon area holds a special place in my heart. My career in Onslow County began at Dixon Elementary School, and my daughters attend Dixon High School and Dixon Middle School.


I have served students and families as an educator and instructional leader for twelve years. During the 2022-2023 school year, I served as an Onslow County Schools district literacy coordinator. Prior to that position, I was a second-grade teacher at Dixon Elementary School. I have also taught in Virginia and for DoDEA during our time in Okinawa, Japan.
I look forward to learning and leading with the Coastal Pelicans this school year. I am committed to raising the bar for our students and families. The 2023-2024 school year will be a year of growth, partnership, and synergy. Together, we can empower our students, exceed expectations, and achieve exceptional outcomes.
Habits Review
Habit 1 — Be Proactive
You're in Charge

I am a responsible person. I take initiative. I choose my actions, attitudes, and moods. I do not blame others for my wrong actions. I do the right thing without being asked, even when no one is looking.
Habit 2 — Begin with the End in Mind
Have a Plan
I plan ahead and set goals. I do things that have meaning and make a difference. I am an important part of my classroom and contribute to my school's mission and vision. I look for ways to be a good citizen.
Habit 3 — Put First Things First
Work First, Then Play
I spend my time on things that are most important. This means I say no to things I know I should not do. I set priorities, make a schedule, and follow my plan. I am disciplined and organized.

Habit 4 — Think Win-Win
Everyone Can Win
I balance courage for getting what I want with consideration for what others want. I make deposits in others' Emotional Bank Accounts. When conflicts arise, I look for third alternatives.
Habit 5 — Seek First to Understand, Then to Be Understood
Listen Before You Talk
I listen to other people's ideas and feelings. I try to see things from their viewpoints. I listen to others without interrupting. I am confident in voicing my ideas. I look people in the eyes when talking.

Habit 6 — Synergize
Together is Better
I value other people's strengths and learn from them. I get along well with others, even people who are different than me. I work well in groups. I seek out other people's ideas to solve problems because I know that by teaming with others we can create better solutions than anyone of us can alone. I am humble.
Habit 7 — Sharpen the Saw
Balance Feels Best
I take care of my body by eating right, exercising and getting sleep. I spend time with family and friends. I learn in lots of ways and lots of places, not just at school. I find meaningful ways to help others.

Habit 8 – Find Your Voice
Find Your Voice and Inspire Others to Find Theirs. Speak Up For Yourself and Others In A Positive Way.
I have found something that I am good at and really like doing. I am proud but do not boast. Instead, I use my expertise to help and inspire others.
First Day of School - August 28, 2023
All parents will be allowed to walk their child/ren to classrooms on the first day of school, Monday, August 28, only.
Kindergarten parents will be able to walk their child to class on their first staggered day only. We ask that kindergarten parents wait until 8:45 to enter the building.
Habit 1: Be Proactive - You're In Charge
Pelican's Post
In order to help familiarize families with the 8 Habits, articles in the monthly Pelican's Post will be listed under the most appropriate/closely related habit.
Habit 2: Begin With the End In Mind - Have a Plan
District Re-Accreditation (Accreditation Engagement Review)
Onslow County will go through district re-accreditation this year. Coastal Elementary will assist Onslow County Schools in the data collection process.
There are now four Key Characteristics:
Culture of Learning
Leadership for Learning
Engagement of Learning
Growth in Learning
Data Analysis will include:
Learning Environment Observation Analysis

: eleot

Stakeholder Feedback - eProve Surveys

Student Performance Data
Fundraising
We will be working in conjunction with the PTO to begin raising funds to have a playground built for our special education classes and kinder and first grade students. Our initial quote for this project is approximately $98,000.00. This will more than likely be a multi-year process.
Student Handbook - Dress Code
Coastal Elementary School, in accordance with OCS Board Policy, has adopted the following dress code guidelines:
Hats should not be worn inside the building.

Appropriate shoes should be worn for safety reasons.

Flip flops, cleats, high heels, and Heelies® are not allowed at any time. Sandals that expose the toes are not permitted during PE and structured recess which occurs each day. Students may wear sandals that have an ankle strap on non-PE days.

"Sagging," wearing long chains or spiked jewelry is not permitted. Clothing should not contain political controversial, vulgar, or obscene language or pictures.

No brief or revealing attire. Shorts should be of an appropriate length (mid-thigh).

Spaghetti straps are not allowed.

Costumes and costume accessories are only allowed on school-wide costume days.

Make up is not allowed.
The entire 2023-24 Student Handbook is below:
Student Check-Out
A picture ID is required for all student check-outs.
Transportation Changes
Parents/guardians will need to submit transportation changes to teachers through Class DoJo.
Habit 3: Put First Things First - Work Then Play
Science Standards
The state has adopted new science standards for the 2034-24 school year. Please note that 5th grade will test on the OLD standards this year.
Habit 4: Think Win-Win - Everyone Can Win
Awards Ceremonies for Third Grade, Fourth Grade, and Fifth Grade
Please note that K-2 teachers will send home any nine-week awards.
First Grading Period
3rd Grade - November 8 - 9:00-10:00 - Gymnasium
4th Grade - November 9 - 9:00-10:00 - Gymnasium
5th Grade - November 13 - 9:00-10:00 - Gymnasium
Second Grading Period
3rd Grade - January 31 - 9:00-10:00 - Gymnasium
4th Grade - February 1 - 9:00-10:00 - Gymnasium
5th Grade - February 2 - 9:00-10:00 - Gymnasium

Third Grading Period
3rd Grade - April 12 - 9:00-10:00 - Gymnasium
4th Grade - April 15 - 9:00-10:00 - Gymnasium
5th Grade - April 16 - 9:00-10:00 - Gymnasium

Fourth Grading Period
3rd Grade - June 7 - 9:00-10:00 - Gymnasium
4th Grade - June 10 - 9:00-10:00 - Gymnasium
5th Grade Moving Up Ceremony - June 11 - 9:30-11:00 - Gymnasium

Habit 5: Seek 1st to Understand, Then To Be Understood - Listen Before You Talk
PTO
The PTO will have an informational and sign up table at Parent Orientation.
The first PTO meeting of the year will on September 7 at 9:00 am. The location is to be determined.
You can join the Coastal Elementary PTO Facebook page for updates and other information.
Habit 6: Synergize - Together is Better
Raising the Bar - Superintendent's Challenge
"No matter your role within the OCS family, I challenge you to consider this . . . What can you do this year to empower students to exceed their own expectations and achieve exceptional outcomes?"
Dr. Barry Collins, OCS Superintendent
Dr. Collins has challenged each school to Raise the Bar this year. Coastal Elementary has accepted the challenge. Our goal is to ensure that every student grows and achieves at their highest potential.
Welcome New Pelicans!
Please join me in welcoming the following staff members to the Pelican Family:
Dr. Lorri DeValois - Assistant Principal
EC

Megan Batchelor - EC Program Coach
Kim Banks, Behavior Coach (part time)
Kelly Bell - Psychologist
Mandy Bielecki - Occupational Therapist
Jennifer Bloom - 3rd-5th Self-Contained
Dave Johnanson - Physical Therapist
Elizabeth Langil - Speech Language Pathologist
Cai Cee Murgo - TA
Janine McLaughlin TA
Kindergarten
Eliza Colant
Damarys Collins
Danielle Snell
First Grade
Abby Kleist
Elynne West
Amanda Winston
Second Grade
Britlea Rosa
Third Grade
Alyssa Appleson
Stephanie Flora
Kiarra McCloud
Olivia Pepin
Hailey Zottola
Fourth Grade
Jennifer Conard
Fifth Grade
Katlyn Nelson
Holly Mask
Jessica Sampson
Instructional Assistants
Katherine Gall
Abby Lewis
Robin Martin
Sandra Polk
Brittney Williamson
Student Monitor
Leo Garibay
Habit 7: Sharpen the Saw - Balance Feels Best
1st Place Spirit Wear
Official Back-to-School Sale
The official Coastal spirit wear store has launched a back-to-school sale! Choose from hundreds of designs and garments, all with home delivery!

We are offering a limited-time savings of 30% sitewide! In addition, all orders over $75 will receive free shipping. Shop Now!
Clubs
Covey Clubs are an important part of Leader in Me process and is am important part of the school helping students and staff to "Sharpen the Saw." Clubs take place on Early Release Days. A Club Day was selected for months without Early Release. This year, we will create a FlipGrid for students and parents to view before they select their clubs.
Clubs will officially begin in October.
Habit 8: Find Your Voice - and Inspire Others to Find Theirs
Mark Your Calendars!
Aug 23 - Kindergarten Parent Information Session 4:00 - Gymnasium
Aug 24 - Parent Orientation - 10:00-12:00 and 3:00-5:00
Aug 28 - First Day of School

Sept 4 - Labor Day - No School for Students or Staff

Sept 6 - 26 - iReady BOY (Beginning of Year) Diagnostic Window
Sept 7 - PTO Meeting - 9:00 - Location to be determined
Sept 13 - SLT Meeting - 7:20 - Media Center

Sept 13 - 3rd Grade Reading BOG (Beginning of Grade) - 9:00 until finished
Sept 19 - IT Professionals Day

Sept 20 - Clubs - 9:00 - Coastal

Sept 20 - Early Release - 12:20
Sept 20 - ERPD - 1:00 - TBD
Sept 25 - Fall Open House 5:00-6:30
Sept 26 - Student Lighthouse Team Meeting - 7:20 - Media Center

Sept 28 - Interim Reports Go Home

Tim Joines
Tim is using Smore to create beautiful newsletters