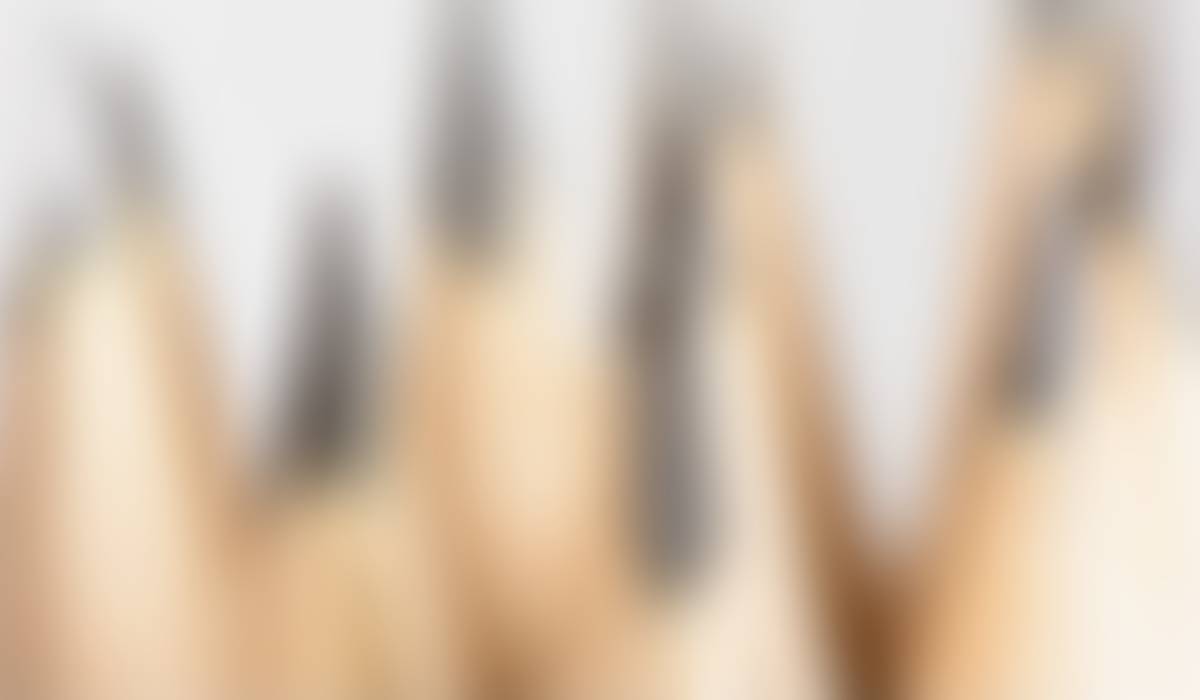 School Pointes
Congratulations to the Class of 2023
Moments from South's graduation
On Monday evening, the Grosse Pointe South community gathered to honor the graduates of the Class of 2023.

Principal Moussa Hamka reminded the students about their first day of school years ago – a day filled with mixed emotions for their parents.

"There was a fear of letting go, of watching their toddler embark on the first stage of independence, and there was immense hope that each of you would grow to chase your dreams and find success," he said. "Your parents found joy in your happiness and shared in your sadness. While you have grown, today your parents are feeling many of the same emotions. Your dreams may have changed, your interests may have shifted and the world is not what it was, but you were and still are the apple of their eyes. Your parents love you, your teachers love you, this community loves you and we are all here tonight to honor you."

The evening would not be complete without performances by South's band and orchestra and choir, and student speeches replete with advice and memories of their years together, finding their way as both individuals and a class.

New this year was the recitation of a poem written by Gabe Wagstaff called "Standing in the Light Together."

"Love is what gives us life," Gabe read. "So we must be the flower facing the sun no matter where it goes."

Senior class president Lilly Stidham talked about "stolen moments" – not just the firsts and lasts, but those moments caught in the middle.

"While they may not be quantifiable, we hold on to these memories with white knuckles because they serve as a reminder of why we are here. To live, and experience," she said.

Student speaker Trey Russell introduced himself as "the under-achiever, runner-up representing the 80% of our class" in a speech titled "Uncertain, Overjoyed."

"But there's merit in being the runner-up," he reminded his classmates, "because most of us — for most of the time — won't be the best, but it's that place between failure and success that character blossoms."
Clockwise from upper left: Members of the GPPSS Board of Education and administration prepare to greet South graduates; Trey Russell delivers a speech titled "Uncertain, Overjoyed"; Tristian Pearson and Meredith Tiderington celebrate after receiving their diplomas; the crowd cheers on the graduates.
A farewell to North grads
The prelude to Grosse Pointe's North's commencement ceremony on Wednesday was a piano performance of a Chopin piece by Emmett Cho followed by the processional, with "Pomp and Circumstance" performed by North's band and orchestra, and the National Anthem sung by the choir.

A tradition at North is the reading of a poem. This year's honorary poet laureate was Claire Schultz. A first on North's stage this year was the appearance of a harpist. Allicea Sommerville performed "Fire Dance from the Petite Suite."
These performances were followed by student speeches filled with pride and accolades for the class's accomplishments.

"After today, after you get in your cars and leave, don't forget GPN or the people you've met here," Class President Grace Lemanski reminded her classmates. "Don't keep thinking about how you got .5 points out of 500 on that calc test or how you got caught in a hall sweep and had to sit through a lunch detention. Rather, think of all of the good things Grosse Pointe North has given you and how far you've come in the last 1,373 days we've been a part of this family and how far you still have to go."

Student Association President Isabella Yoakam reminded the class about their contributions throughout the year -- helping 33 families in the community with Adopt a Family, creating the kindness cart to celebrate the hard work of teachers and staff, and Charity Week, in which the Student Association raised $7,456 for Kids on the Go.

"Today, we become North graduates," Bella concluded. "The home of the Norsemen is now also the home of tomorrow's doctors and lawyers, teachers and psychologists, musicians and engineers, architects and nurses. No matter what challenges we faced these four years, what is important now is that we are all here tonight to celebrate our triumphs, our achievements, our victories both individually and as a school, and the journey on which we have all embarked toward our future destinations."
Commencement speaker Grace Cueter talked about the sense of inclusion she felt the moment she entered North's hallways as a new GPPSS student.

"I have learned that that is what we do," she said. "Our legacy is letting no one walk alone."

Principal Kate Murray also talked with pride about the Class of 2023's legacy.


"Each and every one of you is a teacher," she said, echoing the words of National Honor Society President Martin Daher during Senior Honors Night. "You've taught one another and you've taught us so much while you were here. Now it's time for you to go out and teach the world what we do here. And the most important thing we do here is build community and protect it. At North, we create community by building meaningful relationships across differences. Each unique voice is invited in, valued and honored.

"I have no doubt you are ready for the world," she concluded. "The question is: Is the world ready for you?"
Clockwise from upper left: Naima Wright performs "Slipping Through My Fingers"; Principal Kate Murray congratulates Olivia Pannucci; Superintendent Jon Dean charges the Class of 2023 to make the world a better place; Trustee David Brumbaugh congratulates Andrew Dupree.
Run, Walk n Roll takes off for another year
From left, Coach Steve Zaranek, Claire Sheeren and Devon Krasner talk with Grosse Pointe South's track team members about participating in this year's Run Walk n Roll fundraiser on June 17.
It started with an idea four years ago. When Claire Sheeren was a junior at Grosse Pointe South, she approached her cross country and track coach, Steve Zaranek, to ask for his support in sponsoring a run to benefit the palliative care group at C.S. Mott Children's Hospital in Ann Arbor.

Claire's sister, Elizabeth Sheeren, has an incurable immune disease and has greatly benefitted from the work of the palliative care team at Mott. Claire wanted to give back to the program and the people who made it possible in honor of her sister.

"It was that 'yes' from Coach Z that started it all," she said.

Claire recruited a close friend of hers on the track team, Devon Krasner, to help spearhead the track team's involvement and they were off and running.

"We had a huge number of people come out from the track team," Claire said. "That was a big part of it because that was the organization at school that sponsored it that first year, and it was my involvement in cross country and track that inspired me to have a run in honor of my sister."

"I still remember the day Claire came to my phys ed office," Coach Zaranek recalled. "Claire presented her thoughts and ideas and I thought two things: One, yes, it is important; and two, here is this junior coming up with this fantastic idea. It really was a big idea and continues to be. Claire has taken this and every year she has grown it, all for the right reasons and with fantastic people involved."

Since that inaugural year, Run Walk n Roll has raised more than $500,000 for the palliative care group at C.S. Mott. The success of the event enabled the Sheeren family to establish Elizabeth's Courage Fund at Mott, a fund 100 percent dedicated to supporting children and families facing complex or terminal conditions in palliative care. This work includes reducing pain and nausea, minimizing hospital stays, and supporting the emotional needs of both the children under care and their families, according to C.S. Mott Chief Operating Officer Luanne Thomas Ewald, who will speak during the race's opening ceremony.

On May 22, Claire, now a junior at the University of Michigan studying climate and meteorology, returned to Grosse Pointe South to meet with Coach Z and recruit members of this year's track team to participate in the upcoming event on Saturday, June 17.

Before meeting with the team, Claire and Coach Z took a moment to look back on how far the program has come since that first day they discussed the concept in his office.

"Claire is such a unique young woman with the maturity to handle something that started just as a spark of an idea and to see it through and keep it growing," Coach Z said. "It has blossomed into something that is a tremendous benefit to so many people."

"Each year, I am increasingly amazed by the support of our sponsors and our community," Claire said. "It's an amazing day where people can come together to support these families, show them the incredible love of our community here in Grosse Pointe – and how much we care for people in need."

Run, Walk n Roll begins at 9 a.m. on Saturday, June 17, at Grosse Pointe South's track. Check-in begins at 8 a.m. This is a USATF-certified, chip-timed 5K, but walkers and "rollers" are also encouraged to join. To register or donate, visit run-walk-roll.org.
Over the years, the American Association of University Women Grosse Pointe branch has provided fellowship, programs, and opportunities to advance equity for women and girls in society.
Three years ago, the AAUW Grosse Pointe branch elected to make an impact by investing in young people in the community. Scholarships of $1,500 each were awarded to two graduating senior girls at Grosse Pointe North High School and two at Grosse Pointe South High School who have demonstrated a desire to pursue a career in the STEM disciplines (science, technology, engineering, math).

The scholarship committee worked extensively to develop an equitable and fair application with clear objective metrics for evaluation in the selection process. They focused on academic excellence, participation and leadership in school and community, and STEM career goals. The applicants' essays weighed heavily in the selection.

The essay prompt was: "If you could use your STEM discipline to create any innovation that would change the future, what would it be and why?"

Below are this year's scholarship recipients.
Kaitlyn Barr will be attending Worcester Polytechnic Institute pursuing a career as an Aerospace Engineer. Kaitlyn wants to create a "space robotic rover." This machine would have the ability to track space debris in earth's orbit, and then retrieve and collect it with robotic arms, returning it to the earth. The debris would then be repaired and reused or be safely disposed.

Ava Carr will be attending Dartmouth College where she will pursue a career as a biomedical engineer, and subsequently a medical doctor. Ava's innovation involves genetic research related to cancer. In 2018, there were 17 million patients with cancer. Since it's known that gene mutations are related to cancer risk, Ava wants to create a process, like CRISPR-Cas 9, that would eliminate the cancer genes. Currently 10 percent of cancer patients are genetically predisposed. For these identified patients, Ava's innovative process could prevent cancer in possibly 1.7 million people annually.
Grace Korkmaz will be attending Michigan State University studying civil engineering. Grace hopes to find a solution to the crumbling infrastructure of cities. Concrete is deteriorating from sun and weather exposure as well as global warming. She hopes to use recycled plastic waste as a key ingredient in re-formulating or replacing concrete.

Meredith Tiderington will be attending Purdue University to study engineering. Meredith is interested in developing new and improved prosthetic devices. Besides making them more comfortable, functional, and affordable, she wants to include brain-computer interfaces or other sensing technologies to enable amputees to control their prosthetics through thought or other non-invasive means.
Do you have a graduating senior?
Congratulations! But we don't want to lose touch! When our student information system rolls over this summer (and you don't have younger children registered in the school district), you will stop receiving communications from GPPSS unless you subscribe. Just send an email to info@gpschools.org with "Subscribe" in the subject line and we'll keep you on our distribution list.