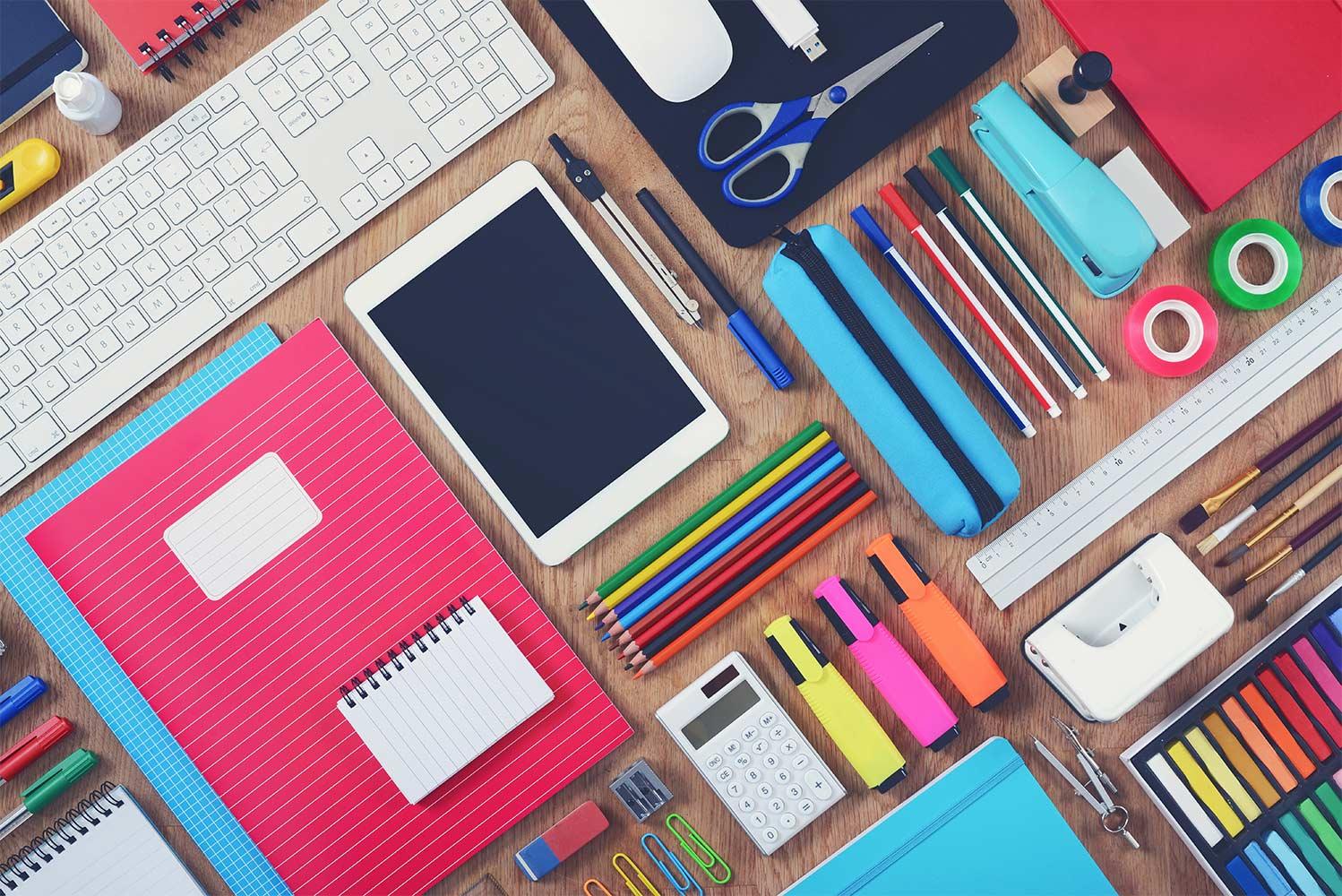 District Newsletter
Mark Your Calendars
The next Board Meeting is December 8, 2022
7:00 p.m. in the Haddonfield Memorial High School library

Board meetings are open to the public. There are no limits to the number of people who may attend in person, and masks are optional.
Board meetings will continue to be live-streamed as well, but there will be no call-in comments or questions.
Link to Live-Streamed Meetings
Presentations from Recent Board Meetings:

MESSAGE from the SUPERINTENDENT
HOW the DISTRICT will RESPOND to INCLEMENT WINTER WEATHER
As we move into the winter season, it is important that we are all ready for winter weather and the potential for changes to school schedules. Here is some information about the decision-making process as well as our methods of notification to families.
HOW DO WE MAKE OUR DECISION?

We make the decision to open or close our schools in bad weather based on a careful analysis of many factors, such as:
Information on road conditions from the borough
The amount of accumulated snow and ice
Weather predictions, including whether precipitation will continue
Building and grounds conditions
Decisions made by neighboring districts. Many superintendents (colleagues in adjacent districts) confer. However, please keep in mind that, because Haddonfield is a "walking district," there will be times we will be open while other schools around us are closed due to their busing issues.
WHO MAKES THE DECISION?
Superintendent Chuck Klaus in consultation with the Director of Facilities, our Business Administrator and our Transportation Director
HOW ARE FAMILIES NOTIFIED?
You will receive an e-mail and text message. Also you may check our district website for information.
Checking local TV and radio stations (KYW News Radio, CBS Philly, 6 ABC, NBC 10, Fox 29) should be your last resort as there is always a delay between our reporting to the media and their posting the information. Our school's number is 560.
WHEN IS THE DECISION MADE?
We try very hard to make the decision by 5:30 a.m. or earlier.
FAMILY DECISIONS
Although we all do our absolute best in this process, we know that often no perfect decision exists. Just as you trust us to do our best, we trust you to make the best personal decisions for your family as well. For example,
If, based on current weather conditions, you do not feel as though it is safe for your children to attend school, please keep them at home.
Also, please discourage teenagers from driving in bad conditions and offer them alternatives. We firmly believe that students should be in school when possible, but, when the weather is inclement, our top priority is student and staff safety.
HMHS Affinity Groups Foster a Sense of Belonging
In the Haddonfield School District, we aim to nurture a sense of belonging. Creating safe spaces for the exchange of ideas and the exploration of one's sense of self is an important part of this goal.

Over the years, the community at Haddonfield Memorial High School has supported the creation of affinity groups such as the Asian American Cultural Club, the Black Student Union and the Jewish American Cultural Club, to name a few.
In the next several (monthly) issues of the district newsletter, we will highlight one of these groups.
_________________________________________________
This is the pilot year for the Jewish American Cultural Club (JACC) at HMHS. Suggested by a student in the spring of 2022, the JACC meets in the classroom of advisor and English teacher Kim Dickstein Hughes to plan its activities.
The first meeting included a discussion of its mission statement, written by club officers:
Established in 2022 at Haddonfield Memorial High School, the Jewish American Cultural Club is an inclusive organization that focuses on celebrating Jewish culture through social and educational programming.
The fact that there are several Jewish holidays in the fall led the group to plan celebrations surrounding Rosh Hashanah (Jewish New Year) , Yom Kippur (Day of Atonement) and Sukkot (festival of thanksgiving and a commemoration of the forty-year period during which the Jewish people wandered in the desert). JACC members have been encouraged by participation rates.
"With over 80 members and an average of 30 participants at each event, I am pleasantly surprised and excited with our success," said Charlotte Berman, JACC student officer and founding member. "We have managed to create a safe place for Jewish students to connect as well as a fun and engaging club for Jewish and non-Jewish student members to celebrate the culture through sharing personal experiences, participating in holiday-inspired activities and eating traditional foods."
Parents and staff have been involved in different aspects of the JACC activities as well. Nurse Dana Reganata led the students in a reflective meditation to learn about the Day of Atonement, Food and Nutrition teacher Arleen Iavicoli will lead the latke-making instruction for the Hanukkah celebration in December, and parents have provided supplies. JACC student officers recently met with the Associate Director from the Jewish Community Relations Council of Southern New Jersey about ways to support student programming and combat antisemitism.
"In a world where antisemitic rhetoric and crime are on the rise, participation in this club says a lot about the Jewish and non-Jewish HMHS students who embrace diversity in their school and in our community," said Deborah Marchand, parent. "It gives me hope and reinforces my belief that the teachers and administrators in our district are preparing our children for life beyond Haddonfield."
Students have also voiced their belief that inclusive affinity groups can have a positive effect on members and non-members.
"I never thought that I could have a Jewish connection in Haddonfield; it was always something that took place elsewhere," said Berman. "I have left every JACC meeting with such a warm feeling. I know we are doing something good, and if sharing our culture and traditions can help educate and reduce ignorance and hate in some small way, then our efforts are truly worthwhile."
What is next for JACC …
JACC hopes to continue the work they've started at the high school and begin a JACC chapter at the middle school. Students intend to invite speakers and partner with other HMHS affinity groups as well as plan outings beyond the high school building. Any parents or community members who have contacts of interest should email Kim Dickstein Hughes. You are invited to follow our activities via Instagram: Instagram: @hmhs_jacc
School Lunch Reminders
Please bookmark the payment portal for school meals. It can be found on our websites under "PARENTS." Here is the link.
Also, please consider applying for free and reduced lunch. The application and information about qualifications can be found on our website here.
Environmental Science Club Tip
Central Students Take Sculpture Tour
Central School second graders recently took a walking tour of downtown sculptures in Haddonfield. They enjoyed looking at the sculptures and learning about them from their guide, Mr. Stuart (Stuart Harting, founder and chair of HOST, The Haddonfield Outdoor Sculpture Trust).

Rays of Respect Celebration
Students from preschool through 5th grade in all three elementary schools helped to create a "Radiating Respect" bulletin board during the Week of Respect, October 17-21. The image below is from Elizabeth Haddon.
Classroom teachers worked with their students to make a "Ray of Respect" to add to the joint project. Each ray includes one example of how people can show respect to one another. The rays were collected and put together to create the huge, school-wide demonstration of respect.
The theme of "respect" continued through October to highlight National Bullying Prevention Month and to reinforce themes of respect, peace, inclusion, and kindness.

Tatem Students Make a Connection with Chinese Students
Recently, Mary Hall's fifth-grade class had an unique, international experience. On Tuesday, November 22, they had a Zoom chat with students in Xiamen Fujian, China!
Haddonfield substitute teacher Jasmine Jiang approached Mrs. Hall with the idea. Ms. Jiang's college friend, Jing Lin, is a teacher in Xiamen Fujian. She was looking for ways her students could practice conversing in English and learn more about the American culture.
Although Ms. Lin's students are college-aged fashion design students, they were just as nervous as our fifth graders and asked many of the same questions. Where do you live? What is it like there? What are your favorite foods? What do you do for fun?
Both sets of students prepared slides with information about their lives written in English. At the conclusion, all students in both countries sang "We Wish You a Merry Christmas," a song the Chinese students learned for the occasion.
"We learned so much and just loved getting to know the Chinese students," said Mrs. Hall. "We look forward to two more such opportunities in mid-December."
HMS Peer Leaders Spread Message of Drug-Free Living
HMS Peer Leaders are spreading a message this week to all students in grades 6, 7 and 8: Celebrate Life: Live Drug Free! Based on Red Ribbon Week, the Peer Leaders shared a presentation (student-created) during the Bulldawg Block. To add a little fun to their message, they assigned daily attire themes for the week: Peace Out to Drugs (wear tie dye), Lei Off Drugs (Hawaiian leis and shirts), Too Bright for Drugs (wear neon), Team Up Against Drugs (wear sports jerseys), and Put Drugs to Sleep (wear pajamas).
Great job to all!

HMHS Students Celebrate National Day on Writing
To celebrate National Writing Day (October 20, 2022) and encourage our students to think about how writing impacts every aspect of their lives, English teachers had their students respond to a "Why I Write" prompt. With just a brief discussion and some reflection, our students created some thoughtful responses now posted on bulletin boards in the Humanities hallway.