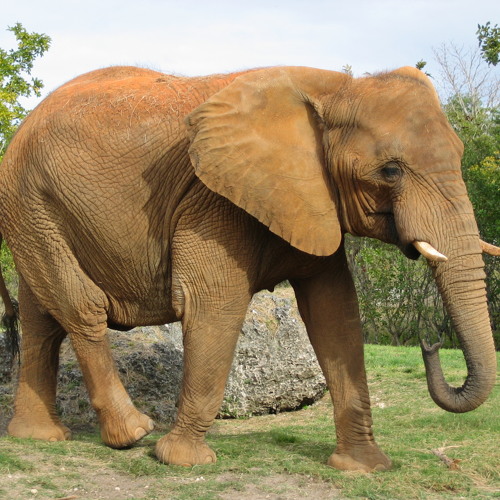 evisbeats
So high by evisbeats
Come to Queensland !
One of Australia's most remarkable natural gifts, the Great Barrier Reef is blessed with the breathtaking beauty of the world's largest coral reef. The reef contains an abundance of marine life and comprises of over 3000 individual reef systems and coral cays and literally hundreds of picturesque tropical islands with some of the worlds most beautiful sun-soaked, golden beaches.
Things to do
Queensland offers an amazing array of diverse experiences throughout its many regions. Whether you are looking for that quintessential 'Aussie' beach experience, an islands of the Great Barrier Reef experience, nature & world heritage experiences or indigenous culture, there is a number of memorable experiences to be had as part of your Queensland holiday.
Sailing & Watersports
Diving & Snorkelling
Golf
Hot Air Ballooning
Facts
The Great Barrier Reef has over 900 islands stretching for over 2,600 kilometres
Tourism to the reef generates approximately AU$ 4-5 billion per year
Thirty species of whales, dolphins, and porpoises have been recorded in the Great Barrier Reef
Six species of sea turtles come to the reef to breed
215 species of birds (including 22 species of seabirds and 32 species of shorebirds) visit the reef or nest or roost on the islands
Seventeen species of sea snake live on the Great Barrier Reef
More than 1,500 fish species live on the reef
There are at least 330 species of ascidians on the reef system
A Natural Wonder
The Great Barrier Reef is one of the seven wonders of the natural world, and pulling away from it, and viewing it from a greater distance, you can understand why. It is larger than the Great Wall of China and the only living thing on earth visible from space.
passport requirements
You must have a valid U.S. passport and a visa to enter Australia. Most U.S. passport holders traveling to Australia for tourism or business purposes for less than 90 days can obtain an Electronic Travel Authority (ETA). The ETA is an electronic label-free visa and can be obtained at the ETA website for a small service fee. Airlines and many travel agents in the United States are also able to apply for ETAs on behalf of travelers. If you overstay your ETA or any other visa, even for short periods, you may be subject to exclusion, detention, and removal by the Australian Department of Immigration and Citizenship (DIAC). You can find more information about the ETA, other visas, and entry requirements from the Embassy of Australia at 1601 Massachusetts Avenue, NW, Washington, DC 20036, via the Australian Visa Information Service at 905-280-1437 begin_of_the_skype_highlighting 905-280-1437 FREE end_of_the_skype_highlighting (toll charges to Canada apply) or their website.
health issues
Vaccines and Medicines
Check the vaccines and medicines list and visit your doctor (ideally, 4-6 weeks) before your trip to get vaccines or medicines you may need.
Make sure you are up-to-date on routine vaccines before every trip. These vaccines include measles-mumps-rubella (MMR) vaccine, diphtheria-tetanus-pertussis vaccine, varicella (chickenpox) vaccine, polio vaccine, and your yearly flu shot.
Some travelers
Ask your doctor what vaccines and medicines you need based on where you are going, how long you are staying, what you will be doing, and if you are traveling from a country other than the US.
Hepatitis A outbreaks occur throughout the world and sometimes in countries with a low risk for hepatitis A (including the US). You can get hepatitis A through contaminated food or water in Australia, so talk to your doctor to see if the hepatitis A vaccine is right for you.
You can get hepatitis B through sexual contact, contaminated needles, and blood products, so CDC recommends this vaccine if you might have sex with a new partner, get a tattoo or piercing, or have any medical procedures.
Depending on what time of year you are traveling, you may need this vaccine if you are visiting certain remote areas of Australia for more than a month, or if you will be spending a lot of time outdoors in those areas during a shorter trip. Your doctor can help you decide if this vaccine is right for you based on your travel plans. See more in-depth information on Japanese encephalitis in Australia.
Rabies is present in bats in Australia. However, it is not found in dogs and is not a major risk to most travelers. CDC recommends rabies vaccine for only these groups:
Travelers involved in outdoor and other activities in remote areas that put them at risk for bat bites (such as adventure travel and caving).
People who will be working with or around bats (such as wildlife professionals and researchers).
There is no risk of yellow fever in Australia. The government of Australia requires proof of yellow fever vaccination only if you are arriving from a country with risk of yellow fever. This does not include the US. If you are traveling from a country other than the US, check this list to see if you may be required to get the yellow fever vaccine: Countries with risk of yellow fever virus (YFV) transmission.
For more information on recommendations and requirements, see yellow fever recommendations and requirements for Australia. Your doctor can help you decide if this vaccine is right for you based on your travel plans.
restrictions
Fishing
Fishing is a popular recreational pastime that allows people to spend time on the water with family and friends and to get in touch with the natural world. The Great Barrier Reef offers many exciting and different fishing opportunities.
As well as observing fishing regulations, it is important that those who fish adopt responsible fishing practices while out on the water. These practices help protect the natural environment, maintain the ecological balance of the Reef and contribute to improving its general health.
By following these simple guidelines you are helping to ensure that the Great Barrier Reef continues to be one of the best spots on earth to fish.
Report tagged fish, suspected illegal fish kills (large numbers of dead fish) and entrapped marine animals.

When fishing
Take only what you need
Do not use pest or non-native fish for bait. Never release introduced species into the water
Do not fish where fish feeding takes place, for example as part of a tourist program
If you're unsure of the fish identity or size, release the fish immediately
Return all undersized and unwanted fish quickly to minimise injury
If you're keeping the fish, remove it from the hook or net immediately and kill it humanely
Do not litter - clean up all fishing gear (such as discarded tackle and line, and bait bags) and take it back to shore to dispose of it properly.
When spearfishing
Spear only what you need
Do not pursue a fish if you are unsure of its identity or size
Do not take big fish merely as trophies because these are important breeding stock
Always track down injured fish, do not let them swim off injured.
When returning unwanted fish
Minimise the length of time a fish is out of the water - keep fish in the water as much as possible and have your equipment close at hand. Very large fish should not be removed from the water
Do not leave fish on a hot, dry surface to thrash around
Place fish on a wet towel and cover them, especially the gills and eyes. The fish should not dry out and direct sunlight can damage their eyes
Handle fish gently - fully support its body, do not hold upright by the jaw, squeeze or kneel on the fish
Use wet hands or wet cloth when handling fish to minimise damage to their protective mucous coating
Remove the hook carefully and quickly using a pair of long-nose pliers or a de-hooker to minimise tissue tearing. If the hook is difficult to remove, cut the line instead
Help fish recover before their release - gently release the fish headfirst into the water
Use barbless hooks or those that are unlikely to become hooked in the gills or gut.
Marine Parks Legal Requirements
Note: Take includes removing, gathering, killing or interfering with, or attempting to take. Possess means to have custody or control of. There may be special arrangements for Traditional Owners
You can only take or possess up to five specimens of each restricted species at any time in the Great Barrier Reef Marine Park unless you have a Marine Parks permit
You must abide by the fishing requirements in the Zoning Plan:

General Use (Light Blue) Zone and Habitat Protection (Dark Blue) Zone - maximum of three lines/rods per person, six hooks in total
Conservation Park (Yellow) Zone - one line/rod with one hook per person
Buffer (Olive Green) Zone - maximum three lines/rods per person, six hooks in total, trolling for pelagic species only
No fishing in the Scientific Research (Orange) Zone, Marine National Park (Dark Green) Zone or Preservation (Pink) Zone

You must abide by Fisheries Queensland and Department of National Parks, Recreation, Sport and Racing fishing regulations including species allowed, size limits, bag limits, protected species, tackle restrictions and seasonal and area closures
You must not discharge fresh fish parts, unless the fish were caught in the Marine Park.