Friday Coach Note
Friday, February 19, 2016
"ACCESS" The new WIDA Test that replaces IELA
I have missed being in our building---I guess I have that "Dorothy syndrome"
"There's no place like home......there's no place like home......"
We have been testing Kindergarten students at Heyburn, and the process is taking longer than we had originally anticipated.
It looks like I will be out most of next week helping to test at Rupert. (Mon. Tues. Thurs.)
I have a morning meeting at DSC on Wednesday, so I will be here in the afternoon.
The team plans to be here at Acequia to test our LEP students Feb. 29, and March 1.
I do check my email, so message me if you need anything.
Thanks for your patience and understanding!
Your Absent Coach,
Dorothy!!!
Growth Mindset Math Pledge
It' all about your mindset and whether you believe you can or you can't. It's the same for our students. Here's an opportunity to help them change their mindset. You can pledge yourself or your class. It's an interesting perspective. You will never again say, "Oh I'm not good at math!" Once you "pledge" you will receive a link of resources to help your students too! Have them take the pledge!!! There is an awesome "Praise the Process" video under
In The Classroom resources about setting writing goals with students!
The link below is the same one Sanie sent in her calendar updates, if you haven't had a chance to check it out, take a look. Free Resources~~~Good Stuff!
More About this Process called "WOOP"
A Fun Little Mindset Rap.......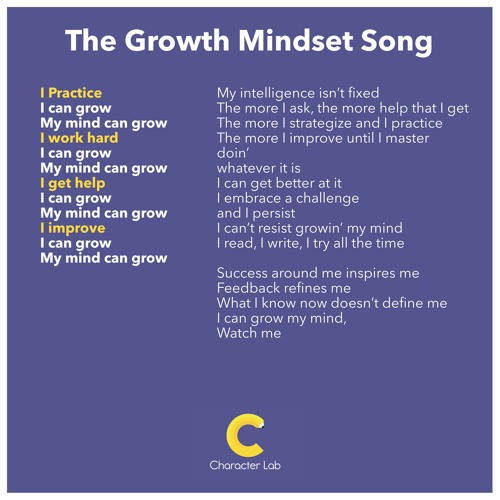 Character Lab
The Growth Mindset Song by Character Lab
My Favorite "No"--It's about Learning from Mistakes!
Research has proven that when you make mistakes your brain grows! When you get the right answer, no brain growth. Why not make the most of this! Here's a clip from a teacher who plays "My Favorite No" game with her class. She is a middle school teacher, but it could easily be adapted to elementary students!
Check it out! Click on the picture below......