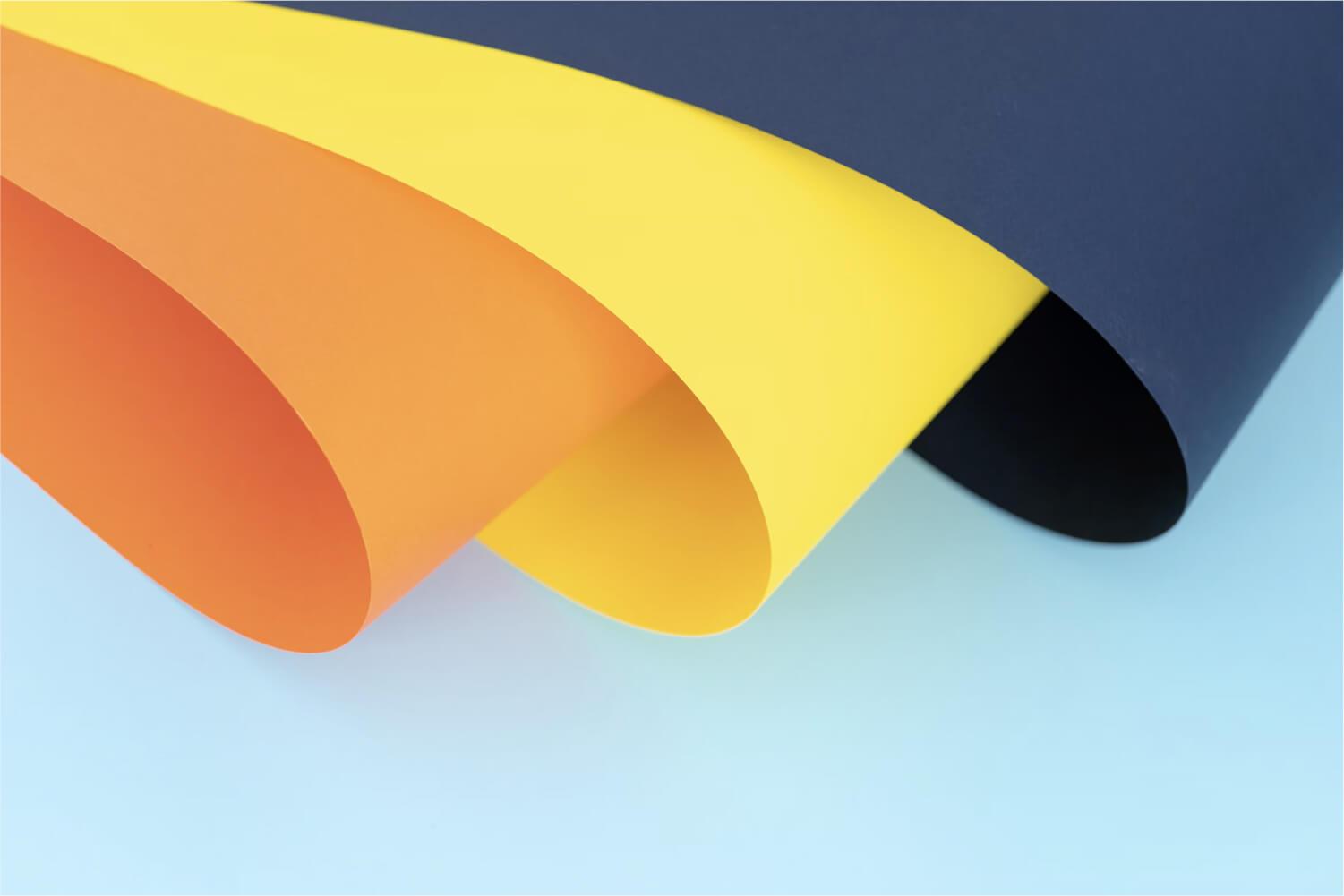 Sellersville Sharkbites
August/September 2021
Welcome to a new school year at Sellersville Elementary!
In the event you have just moved into the area, I feel confident that parents, children, and staff will assist you during this new beginning for your family. I know that all will extend the warmth and friendliness characteristics of the school community at Sellersville Elementary School.
FIRST DAY OF SCHOOL IS AUGUST 30, 2021!!
CHANGES FOR 2021-2022
MASKS:
Mask will be optional to wear. Information changes rapidly with Covid rules and regulations and will be communicated as soon as possible when there are changes.
1st WEEK OF SCHOOL:
Please be patient the first week as we learn student modes of transportation to home and as the busses learn their new routes. Busses may be a tad delayed.
AM DROP OFF:
Students may arrive at school at 8:15 am. The front doors open at this time. This will provide students with time to eat breakfast (8:15-8:35) to get to class by 8:35.
Teachers are working with students starting at 8:15 to get the morning routines started. Please have your child here between 8:15 and 8:30 if you are dropping them off.
END OF DAY PICK-UP:
If you are picking your child up on a regular basis, you will need a car tag to pick-up your student. We will group families using the same tag number.
If there is any emergency and you need to pick-up your child, you will need to call the office before 1:30 pm. to give us time to change your child(rens) end of the day dismissal procedure. You will then need to put a sign in your passenger window with the student's names to be picked up.
If you do not call by 1:30 pm, you will not be able to use this pick-up method and will be asked to wait until dismissal is over to retrieve your students.
APPOINTMENT PICK-UPS/DROF OFFS:
We understand that appointments are a necessity of life and that many doctor offices are only open during school hours. Please call the main office at 215-257-6591 or email the attendance hotline at SELATTENDANCE@pennridge.org.
ATTENDANCE:
We ask parents/guardians to use our attendance email (SELATTENDANCE@pennridge.org) to report absences and other attendance issues by 9 am. This email operates 24 hours/7 days a week. You can leave the information on Mrs. Levush's (Office Clerk) voice mail (ext. 981003) during the day or before or after school hours (Mrs. Levush's hours are 8 am
to 1 pm). Remember if you do not call and provide a reason for the absence, you must send an excuse note with your child upon their return to school. Also, try to make appointments based on the following attendance policy:
· If a student arrives after 10:35 am it is considered a morning or half- day absence.
· If a student leaves before 1:20 pm it is considered an afternoon or half-day absence.
· Tardiness is marked in the event a child arrives after 8:35 am. (It is important that students are not late for school. Getting your child here at least five minutes before the morning announcements provide them with an opportunity to order lunch, have homework checked, get settled, and listen to the daily procedures and announcements.)
BIRTHDAY TREATS:
We will not be celebrating birthdays with food treats this year. You are welcome to send in small trinkets so all students can enjoy. Ex. pencils, erasers, stickers, a class book donation, etc.
WATER BOTTLES:
We encourage all students to bring a water bottle to school with them. Please label the bottle clearly with your child's name and grade. Remind your child(ren) that we are NOT sharing water. We will have touchless water bottle filling stations but ask that you start the day with your bottle full. There will not be any active water fountains this year.
EMERGENCY CARD INFORMATION: As the new school year begins, it is very important that we have updated emergency information for every student at Sellersville Elementary School. Thank you to those parents who have already updated their information! If you have not yet done so, please login to the PowerSchool Parent Portal/InfoSnap at https://powerschool.pennridge.org/public to update your child's online emergency card. It is especially important to verify your Blackboard Connect phone numbers and email addresses, as well as permission to dispense Tylenol and Antacid, since this information is deleted at the end of each school year. Remember to click "submit" when you are finished.
HOME-SCHOOL COMMUNICATION:
Our school newsletter is incorporated in the monthly Shark Bites; however, there are times when additional information will be sent home. Shark Bites will include information from a variety of groups in the building. The first copy of Shark Bites will be uploaded to Blackboard Connect the beginning of September. The Sellersville school website can be accessed at www.Pennridge.org Both the school and district website (www.pennridge.org) have important information and are accessible to families. I am sure you will find that the varied forms of communication are comprehensive in their presentation as to events and information relating to the school. In the event you would like to contact a teacher, know that every teacher has an email address, and voice mailbox. Messages can be left at any time at (215-257-6591). Staff will return calls or any communiqué with 24 hours when applicable. All district activity flyers can be found on the district site at www.pennridge.org. Our Facebook page is: https://www.facebook.com/Sellersville-Elementary-School-106113624999647/?ref=page_internal Twitter: @SellersvilleES
SECURITY AND EMERGENCY PROCEDURES:
Our building is equipped with a secure entry system which requires all visitors to check in at the office before accessing the building. Please push the call button at the office entrance to gain entry. You will need to be scanned in our Raptor system to pass the office doors. This is a one-time scan with your license. We are then able to scan you when you visit again and print a badge/run the background check.
CUSTODY PAPERS:
All parent(s)/guardians must submit a copy of custodial arrangements if they are the primary custodial parent. Should the non custodial or shared custodial parent require any additional copies of school letters, reports, etc. a written request must be sent to the office so that copies can be provided.
INCLEMENT WEATHER NOTIFICATION:
In the event of a school emergency warranting parent notification, the schools throughout the district will notify parents based on the phone numbers you have provided on Blackboard Connect. This notification will be used in the event of an early dismissal due to inclement weather or any emergency. It is important to update your emergency contact information as soon as possible. In the event of an early dismissal, a decision will be made by the superintendent before 10:30 am. The Blackboard Connect System will be used in the morning hours if school is closed. School Closings for the Pennridge School District are announced as #757 on television stations ABC, CBS, NBC, FOX; and KYW 1060 AM.
PARENT-TEACHER MEETINGS:
Parent-Teacher Conferences will be scheduled in November. More information to come.
Please remember, you can contact anyone at the school 24 hours a day via voicemail or email. Staff will return your contact within 24 hours.
SCHOOL LUNCH:
All school breakfasts and lunches are free to all students this year. The September menu and information regarding the free or reduced lunch program are linked to the Sellersville Elementary website. While lunches are free for all students, please continue to complete the Free & Reduced Applications for your students. If you qualify, there are Comcast, Farmers Market, and several other benefits available to your family this year. More info to come. PLEASE complete the Free & Reduced forms.
Back to School Night
Back to School Night for students in grades K-5 will be held on Tuesday, September 14, 2021 from 6:15 pm to 8:15 pm. The three session times are:
6:15-6:45 PM
7:00-7:30 PM
7:45-8:15 PM
Seesaw
As you know, all Pennridge elementary schools are communicating through Seesaw. Seesaw is an online student portfolio system that seamlessly shares content with connected families through student journals and inbox features. With this comes some reminders for all parents/guardians:
The Pennridge School District respectfully asks that parents refrain from posting any content, photographic or otherwise, that includes another student. It is important that we preserve the privacy of students at all times.
Please do not send messages to the Mrs. Bryant, the nurses, the office staff or Mrs. Baker. We do not check Seesaw messages on a regular basis.
TAG- You're It! When reviewing your child's work online - we encourage you to TAG!
T - Tell Me Something You Liked
A - Ask a Question
G - Give a Suggestion
While communication with teachers will be a critical part of Seesaw, please consider directing technical and logistical questions/concerns to Pennridge Technology Integrators Erin Reichert (ereichert@pennridge.org) or Chris Brockman (cbrockman@pennridge.org).
New staff
Please welcome the following new staff members:
Mrs. Brown - Full Day Kindergarten
Mrs. Bryant - our new guidance counselor
Mrs. Thomas - our new 1st grade teacher
Ms. Dicacco - our new Art teacher

Mr. Jerrom - our new PE/Health teacher on Day 5
Ms. Hoyle - our new TA for Full Day Kindergarten

Ms. Gozzard - our new Long-Term Sub for Mrs. Donofry-Reading Specialist
Ms. Zaskoda - our new nurse
Mrs. Egan - our new nurse
Ms. Barris - Pre-K Counts teacher
Ms. Behling - Pre-K Counts teacher
Monera Romany, Jennette Manuel and Meg Kelly - aides in Pre-K Counts Classrooms
Mrs. Roller - cafe aide
Mrs. Heath - cafe aide
**We want to send our best wishes to Mrs. Coleman, Mrs. DeMarco, Mrs. Patenaude, Mrs. Lupinacci, Mrs. Mascione, Mrs. Tenney, Mrs. Gross, Mrs. Bennett, Mrs. Benson, Mrs. Liss, Mrs. Kracht, Mrs. Lonsdale, Mrs. Crandall and Miss Michael in their new positions.
Attendance Procedures
In order to better track attendance at Sellersville Elementary, we request parents/guardians telephone the attendance office by 9 am on the morning of your child's absence (you may also call the evening before the absence if you know your child will be out): Please call:

215-257-1336 or email SELAttendance@pennridge.org
Please leave the child's name, the parent/guardian's name, and the reason for absence(sick, family trip, funeral, etc.). Your telephone call will also eliminate the need for you to send an absence note in with your child on the morning of their return as long as they have not reached doctor's note status. If you child is out out multiple days, please call the attendance office each morning of the absence.
Blackboard Connect
Sellersville Elementary School sends Blackboard Connect emails on a regular basis. It is important that you read the Blackboard Connect messages.Blackboard Connect messages will provide all the information necessary to keep parents/guardians informed.
Shark Behavior
Remind your students that SHARK behavior is important in all areas of life. Here's a shark cheat sheet in case you are looking for SHARK behavior at home:
S = Self-Responsible H = Honest A=Always Positive R = Respectful K = Kind
PSD Voluntary Student Accident coverage
Cell Phone
Cell phones must be turned off and placed in book bags during the school day. Students are permitted to use the classroom phones to call home for forgotten items, if needed. Students are not to text parents to pick them up from school due to an illness. The school nurse will initiate a phone call to the parent(s) of sick children.