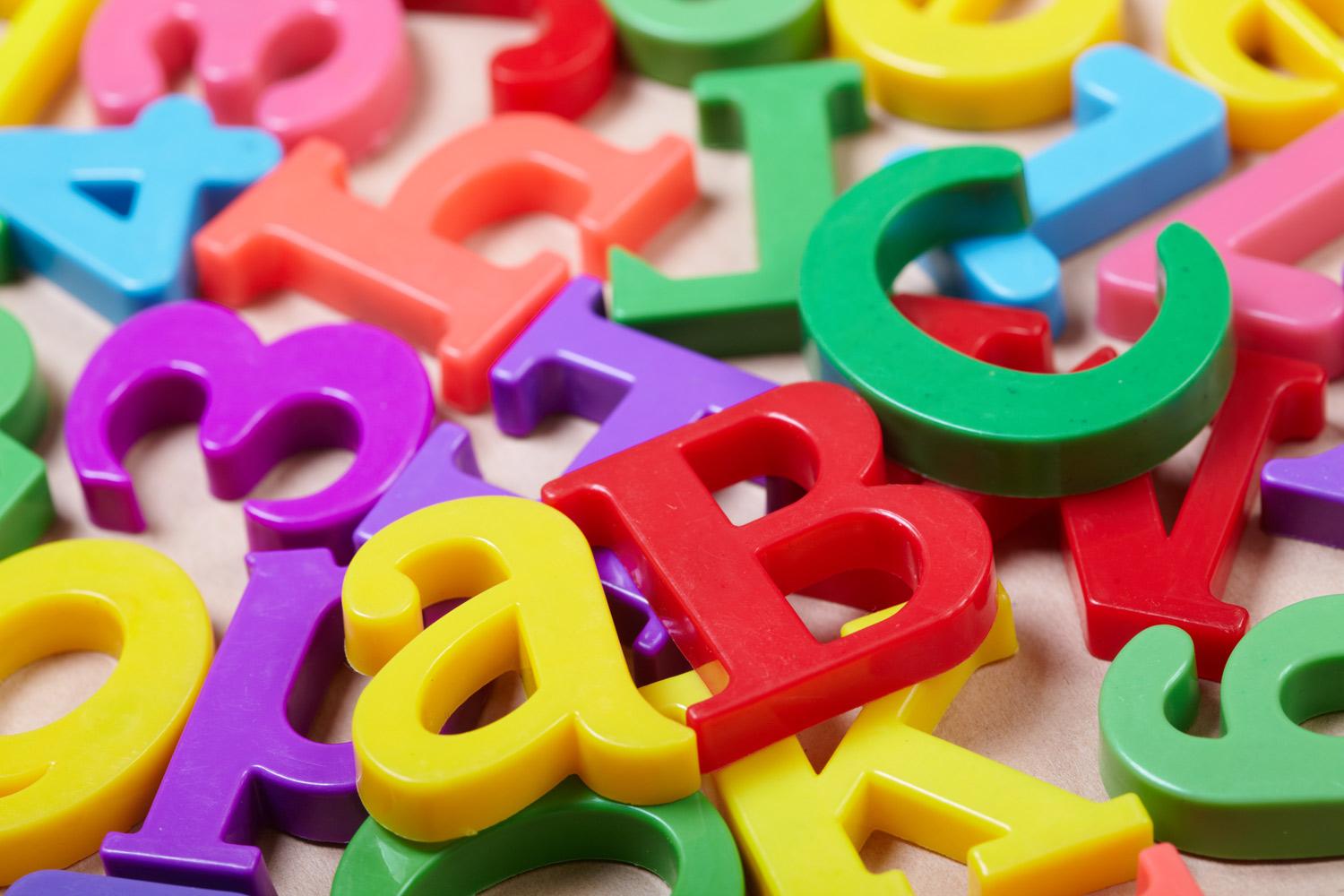 Longview Elementary
News & Information for Longview Families
GO HAWKS!
We are all excited to have students back in our classrooms and filling our school with energy and enthusiasm for learning. We have great teachers who spend hours planning and creating classroom activities to engage our students in learning. We have amazing support staff that collaborate with teachers to ensure our students are welcomed, connected and meeting high academic rigor. It is our mission to provide quality education, EVERY day in EVERY classroom for EVERY child! We are off to a fabulous start to the new school year!
Parent Drop Off/Pick Up Procedures
We ask that parents picking up and dropping off students use the parent pick-up/drop off lane and follow our procedures for doing so. Vehicles need to enter the parking lot on Ralls Street, follow the flow of traffic around the parent lot, pulling forward along the sidewalk as students load into their parent/caregiver's vehicle, then exit back onto Ralls Street. We ask that parent do not park their cars and get out of their vehicle when picking up/dropping off their student.
Walkers
If your child walks home along Maple, please reinforce that they take the crosswalk directly in front of our building. Before they cross this first crosswalk they are to wait for an adult to walk them across the street. If students are walking in the direction of the trailer park on Maple, they should cross on the crosswalk at Apple and Maple, and walk east, facing the traffic on their way home. Thank you for reminding your child to always look both ways before crossing any street.
School Pictures
Individual student Pictures will be Wednesday, October 11, 2023. We will send a link through the Remind app to order pictures approximately two weeks before picture day. Only the students who pay for their order by picture day will receive a portrait package. Photographs will be delivered four weeks after picture day.
Please Join PTA
Please Join our wonderful PTA.
Washington State PTA is the oldest and largest volunteer association dedicated to the education, health, welfare, and safety of all children in Washington state. When you join PTA, you support efforts to improve the lives of children and their families.
Jog-A-Thon 2023
Hi Longview families,
Our PTA provides many fantastic programs for our students like Art, Assemblies, Family Nights, Lunch Time Activities, Field Trips, Popcorn Friday, and more! In order to continue providing these programs we will be having our annual Jog a Thon this year on October 6th. We have already gotten some fantastic business sponsors to help with this event! The Jog-a-thon is our school's largest fundraiser in which families, friends, and neighbors pledge money to support the students as they participate in the Jog-a-thon. Our goal for Jog a Thon is to raise 10,000+ to help support our students educational needs. We can't do this without your support!
If you or anyone you know is interested in becoming one of our corporate sponsors please reach out to Mrs. Lacelle. She will be our new Jog a Thon coordinator for this year. More information will follow when we get closer to the Jog a Thon date.
Thank you,
Longview PTA
Cell Phones and Electronic Devices
Cell phones are allowed at school, must stay in backpacks and remain off during the day. Any student who needs to contact home may use one of our school phones. We ask that other electronic devices such as iPads and Kindles stay home.
Message from Your School Counselor
Hello Longview families and friends! First of all I would like to reintroduce myself as your elementary school counselor. My name is Dr. Omar Montejano and am excited to be back this school year. It is going to be an exciting, fun year!
Just a quick reminder to encourage your child to engage in being Honest, Aware, Willing, Kind, and Safe (HAWKS). We are striving to improve our common area expectations as we continue each day. Students will receive weekly prizes on Fridays and will begin next week Friday, September 8th. Make sure students hand in their HAWKS points cards so that their names can be drawn for a prize.

Next week on Thursday, September 7th I will be organizing a flag football rules conference with 4th and 5th grade students who are interested in playing during their recess. Then on Friday, September 8th we will begin our FOOTBALL FRIDAYS during 4th/5th grade lunch recess. We will set up cones, play music, use team flags, and hopefully Mr. Allen or Mrs. Lacelle will play quarterback for a team!

This week I am sending to all Longview teachers copies of a form called, "I need to see the School Counselor" form for students to fill out. This form will be collected by me and I will prioritize it by most urgent and will meet with students as soon as possible.
Meet Miss Chavez our CIS Site Coordinator
Dear Parent(s)/Guardian(s)
I am Estrella Chavez, and I am excited to introduce myself to you as the Site Coordinator at
Longview Elementary School. I am looking forward to working with you and your child this 2023-
2024 school year. I will make every effort to see that your child receives as much personal
assistance as needed.
I was raised in the small town of Mattawa and currently live in Warden so I'm too familiar with
small towns and schools. I was able to graduate from WVC and I'm currently a senior at WSU
where I'll be earning my bachelor in psychology and criminal justice. I am honored to be working
with you and your children and hope to build a safe space for you all.
Sincerely,
Estrella Chavez
Estimados padres/guardian,
Mi nombre es Estrella Chávez y estoy afortunada de presentarme como la nueva coordinadora
de sitio de Longview Elementary School. Estoy emocionada de poder trabajar con ustedes y
sus estudiantes este año escolar 2023-2024, y haré todo lo posible para que sus hijos reciban la
asistencia personal que sea necesaria.
Yo crecí en un pueblo llamado Mattawa y actualmente vivo en Warden con mi familia. Estudie
en el colegio de Wenatchee y ahora soy estudiante de la universidad del estado de Washington
dónde obtendré mi licenciatura en psicología y justicia penal. Estoy honrada de poder trabajar
con ustedes y sus hijos y espero poder construir un espacio seguro para todos ustedes.
Atentamente,
Estrella Chávez
Phone: (509) 766-2656 ext. 1624
Boys and Girls Club
We are very fortunate to have The Boys and Girls Club here at Longview starting Tuesday, September 5.
Registration and Reservation can be found on bngclub.org
New members will need to register and existing members need to update registration information.
EVERYONE must reserve a spot.
Physical Education with Mrs. Lacelle
Hi Longview families,
My name is Mrs. Lacelle and I am the P.E. teacher here at Longview. My goal in physical education is to expose students to various physical activities, sports, and fitness. I want students to enjoy physical activity, and learn the skills to live a more active lifestyle. I am happy to announce that I will be a regular part of our newsletter where I will share what we will be doing in P.E for the month, as well as, tips and activities to get your kids moving!
60 MINUTES A DAY OF PLAY!
That's right! Kids and teens ages 6 to 17 need 60 minutes of physical activity every day. Physical activity is important to the overall health and well-being of everyone, including all school-age children. The benefits of physical activity are well-documented and include the mitigation of many health risks. Examples of physical activities include brisk walking, jogging, jumping rope, and riding a bike just to name a few. One of my goals, as a Physical Educator, is to promote activity at home through positive alternatives to computer, television and video game screen time.
MAX YOUR DAY PHOTO WALL
Here at Longview we like to spotlight students that make the choice to be active outside of the school day. In our gym we have a photo wall of students that are being active outside of school. If your child is making the choice to get up and be active, we want to celebrate that! Take a picture and send it to me at jlacelle@mlsd161.org and I will place their picture on the wall!
September P.E.
-Mrs. Lacelle

Upcoming Events
Sept. 29

Jog-a-thon Assembly

Oct. 2-6 Spirit Week

Oct. 3

Toothsaver Dental Clinic

Oct. 6

Jog-a-thon Day - PM

Oct. 11

Fall Picture Day

Oct. 13

LID Day - No School

Oct. 17

Jog-a-thon Money Due

Oct. 27

Jog-a-thon Awards Assembly
NOTICE OF NONDISCRIMINATION
The Moses Lake School District #161 does not discriminate in any programs or activities on the basis of sex, race, creed, religion, color, national origin, age, honorably discharged veteran or military status, sexual orientation, gender expression or identity, disability, or the use of a trained dog guide or service animal and provides equal access to the Boys Scouts and other designated youth groups. Inquiries regarding compliance and/or grievance procedures may be directed to the school district's Title IX, Affirmative Action, and Equal Opportunity officer, Michelle Musso, 1620 S Pioneer Way, Moses Lake, WA 98837, (509) 766-2650, mmusso@mlsd161.org; OR Section 504/ADA Coordinator, Samantha Burgess, 1620 S Pioneer Way, Moses Lake, WA 98837, (509) 766- 2670, sburgess@mlsd161.org