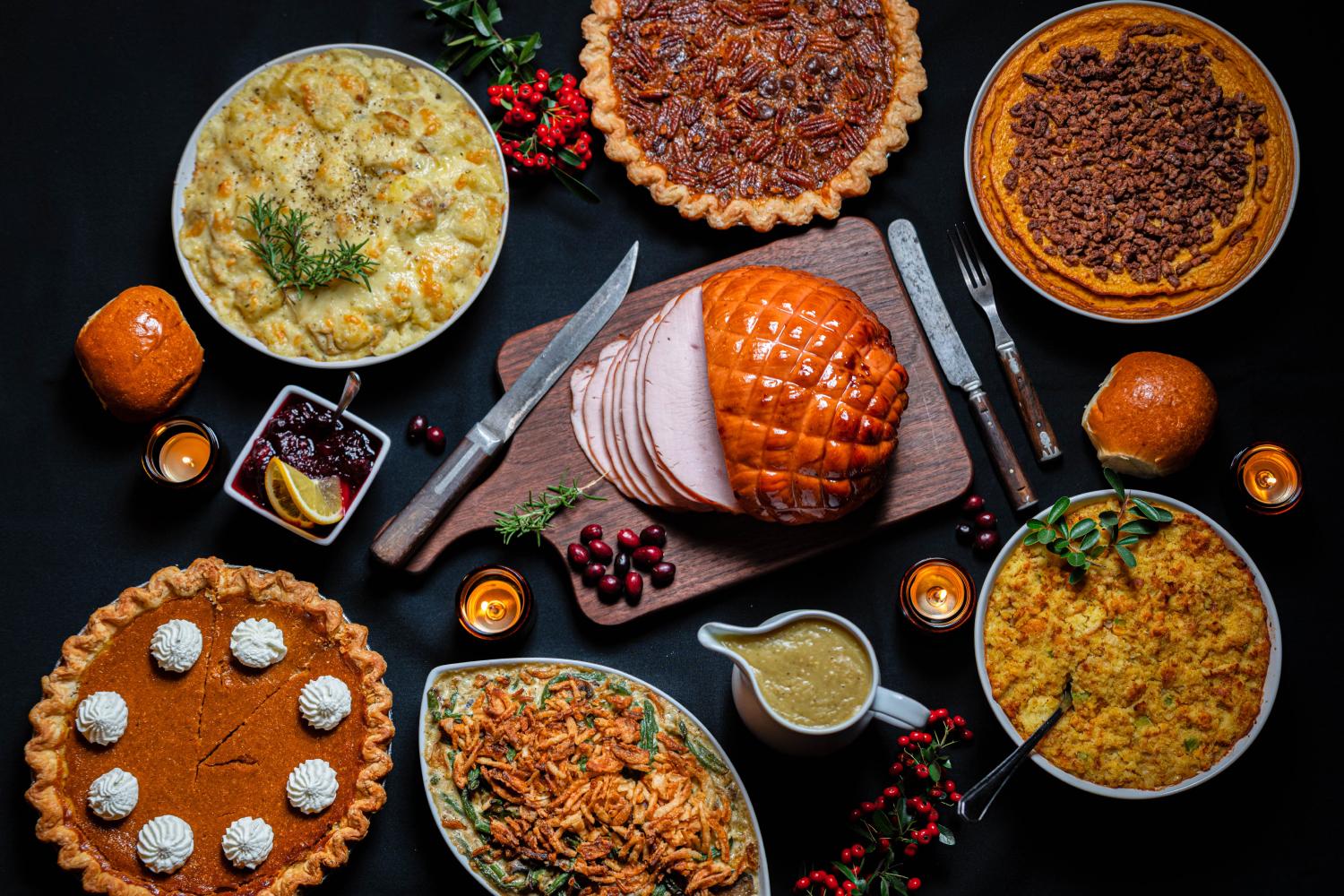 Pirates Post
Week of November 20th
Message from Principal Drew...
Congratulations to Coach Kristie Thach and the Perquimans Pirates Volleyball team on their selection as the grand marshals for the Hertford Christmas parade. Thanks to all the community members that voted for this honor to recognize our outstanding coach and players.
Congratulations also to Mr. Evan Copeland on his selection to participate in the Macy's Thanksgiving Day parade as a member of the band directors parade ensemble. Be sure to look for him and his wife Katie as they march through New York on Thursday.
Congratulations as well to Bristyl Riddick on her commitment to play softball at Norfolk State University. Great job Bristyl.
This is a short week at PCHS due to the Thanksgiving holiday. As we take a break from the final push at school I hope that each of us can reflect and give thanks to those individuals that have helped us along the way.
This Week at PCHS:
Monday - The SIT team will meet at 3:15 in the media center
Tuesday - We will hold our 1st quarter PBIS celebration. Students must present their ticket to enter the celebration.
Wednesday - No School
Thursday - No School, Happy Thanksgiving
Friday - No School
Upcoming dates of interest:
12/2 - Hertford Christmas Parade
12/14-12/20 - Final Exams for all classes
1/4 - First day of Second Semester, New classes begin for all students
4/27 - Prom at Albemarle Plantation
5/31 - Graduation 7:00
Bristyl Riddick signs with Norfolk State
PCHS Highlights...
Math: Students of the Week...
Mrs. C. Baker: Kaylee Smithson
Mr. Bridgers: Alyssa Ballance
Mrs. Riddick: Mattison Winslow
Mrs. Sawyer: Tiffany McNeill
Mr. Spruill: Matthew Woodard
Hailey Scott & Blair Russell
College Center with Miss Gray...
Dear Parents and Students,
As we head into the holiday session, I wanted to share a few additional resources to help keep your students on track:
Check Out This Scholarship Opportunity: Fidelity Scholars Program Applications Open
The Fidelity Scholars Program combines a generous annual needs-based scholarship with robust wrap-around services that support students' persistence to degree or certificate attainment.
FSP provides a last dollar scholarship opportunity to high school seniors and GED recipients, ages 16-24, who will be enrolling at a 4-year college/university for the first time in Fall 2024.
If a student meets the eligibility criteria listed below, they can apply:
2.5 – 3.5 unweighted GPA or GED

Demonstrate financial need

Enroll at a 4-year, not-for-profit college or university in your home state

Come from underrepresented populations and historically underserved communities
Learn more about the program and apply here.
NC Residency (RDS)
If you have not done so already, it's crucial to complete the NC Residency Determination Service. NC Residency is used to qualify students for in-state tuition and state scholarships/grants. Ensure you've completed this essential step to maximize financial benefits for your students' college journey.
Funding Opportunities - Scholarships
Looking for funding options? Check out our Scholarship Spreadsheet, which compiles national, state, local, and scholarship databases for a wide range of funding opportunities. It's a valuable resource to help your students explore various scholarship options and streamline the search process.
The North Carolina School of Science and Mathematics
Are you interested in learning more about the North Carolina School of Science and Mathematics? We invite you to join us for one of our upcoming webinars to learn more. Please see below a list of upcoming virtual presentations:
NCSSM-Summer Ventures: Application Details and Essays (December 4th @7 PM) Register Here!

One Last Question: Finalizing Your Application (December 7th PM) Register Here!

Summer Ventures Showcase Your STEM Self (December 17th @ 8 PM) Register Here!
Mike Dufrene
Mike is using Smore to create beautiful newsletters