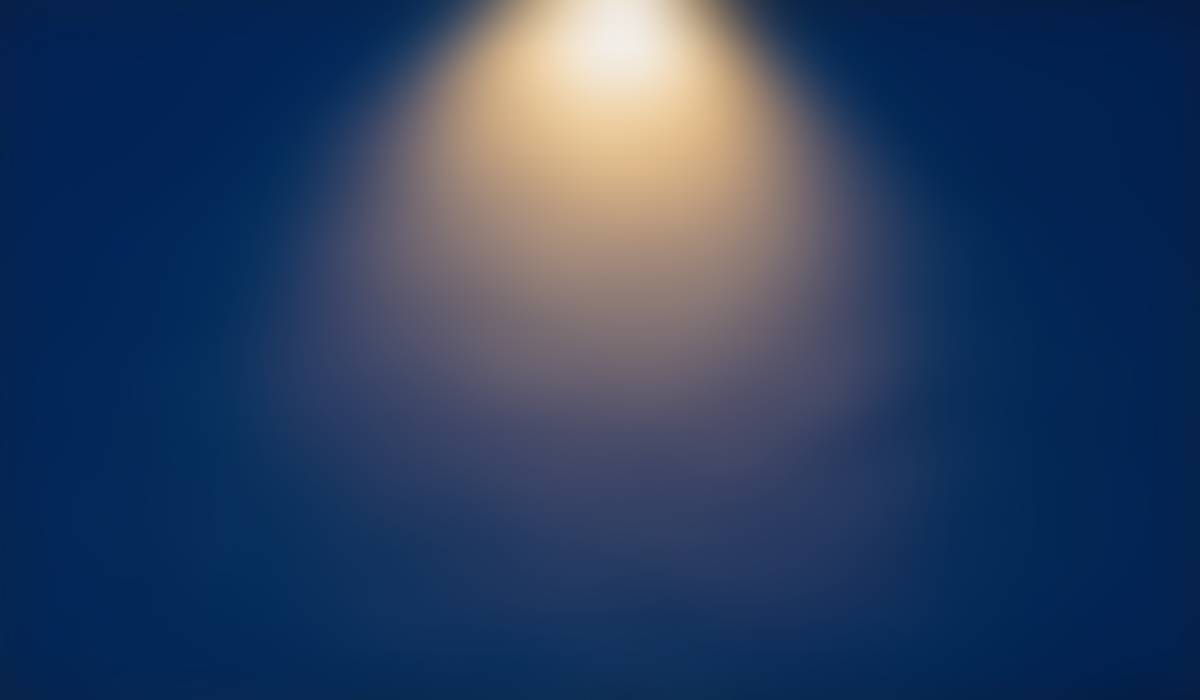 Baldwin Herald
Parent Newsletter - July 2022
Principal Message
Hello Parents and Students,
We are excited and ready to kick off a new year at Baldwin Elementary! We hope you enjoyed a wonderful summer with family and friends, but now we want our students back. We are ready to see familiar faces and welcome our newest Kindergarten friends.
Our mission at Baldwin Elementary is to "Motivate and Engage All Students to Achieve Academic Excellence." We are ready to continue the work of closing learning gaps to get our students back on the path of academic success. Equally important to us, actually more so, is the health and safety of our students and staff. Our building is well maintained and frequently sanitized to promote a healthy learning environment. Additionally, our staff is continually trained and have procedures in place, such as fire and lock down drills, to ensure the safety of our school.
In this newsletter, you will find information and updates to help you plan for the 2022 - 23 school year. We also updated our website with additional information and calendar dates to guide you throughout the year. So, get excited because we are! Together, let's make the 2022 - 23 school year the best year ever!

Dr. Brenda F. Johnson,
Principal
2022 - 2023 Learning Focus
Literacy: Our K -5 literacy curriculum is grounded in research and strategies to address the five elements of literacy instruction (vocabulary, knowledge-building, syntax, fluency, and decoding) most critical for closing the literacy gap.
Mathematics: Our balanced numeracy workshop will focus on small group instruction to drill down to the rigor of the standard while addressing any misconceptions in understanding.
Science

and

Social Studies: Lessons will engage students in hands-on labs, experiments, and standards-based learning.
Humanities: Students will expand their creativity and learning in their Art, Music, Physical Education, STEM, Computer Science, and Technology classes.
Dual Language Immersion: Our elite Dual Language Immersion program (DLI) allows students to learn high level mathematics and science while immersed in a target language (Spanish). Students will learn Literacy and Social Studies in English. As students advance through this K - 5 program, they will enter middle school and graduate high school with advanced knowledge, skills, and placement in two world languages (English and Spanish). We have limited spaces available in our 2022 - 23 cohort class. Parents interested in their kindergarten child enrolling in our DLI program should email joy.colclasure@gcpsk12.org to discuss the registration process.
GCPS Blueprint for the Future: Building the Bridge from Empathy to Excellence will be our foundation for providing a Multi-tiered System of Supports (MTSS), Social Emotional Learning (SEL), and Opportunity and Access to high quality and rigorous lessons and enrichment activities.
2022 - 2023 Baldwin Back to School
PARENT and STUDENT HANDBOOK:
Our local school parent and student handbook is in the process of being updated. A link to the handbook will be sent to parents with a complete guide to our procedures and processes to help you throughout the year.
IMPORTANT DATES and REMINDERS:
Check our school website for ongoing calendar updates and information.
Thursday, July 28th is Meet the Teacher/New Student Registration from 8:30a - 11:45a in our school gym. Returning students can meet their new teacher and see their classroom. If you are NEW TO GWINNETT, please complete the required online registration prior to coming to the school. Once the online registration is complete, you will finish the enrollment at the school.

Monday, August 1st is LATE REGISTRATION for NEW STUDENTS ONLY from 9:00a - 12:00p. This is for New Students ONLY who were unable to attend the main registration. Again, you must complete the online registration prior to coming to the school.
Wednesday, August 3rd is the First Day of In-Person Learning for Kindergarten, First Grade, and Special Education Small Groups (ASD3). Grades 2 - 5 will learn digitally with their teachers.
Thursday, August 4th is the First Day of In-Person Learning for Grades 2 - 5.
Thursday, August 25th is Curriculum Night from 5:30pm - 7:00pm. Parents and students will meet with administrators and teachers to discuss academics, assessments, and school events.
STUDENT HOURS:
Student Arrival is 7:45am

Tardy Bell/Late Arrival is 8:15am

Early Check Out Ends at 2:15pm ***The latest students can be checked out is 2:15pm to allow us time to prepare for the safe arrival of buses and dismissal of students.

Student Car/Bus Dismissal begins at

2:45pm
STUDENT SUPPLY LIST:

We understand that this year is especially challenging for parents economically. We are committed to providing your child with the materials and resources needed to be successful for the school year.
An additional list of recommended school supplies can be found on our website. If you are unable to purchase all or any of the items on the list, it will not impact your child's success in school.
Students will need to bring personal (inexpensive) headphones to wear when they work independently on their computer.
Finally, the early months of school are hot. We encourage all students to bring refillable water bottles to stay hydrated throughout the day.
STUDENT LAPTOPS:
We are excited to provide each student with a laptop to use at school and at home throughout the year! We will begin distribution with our older kids and then move to our younger grades after we complete Acceptable Technology Use orientation. Students will no longer be asked to bring their personal devices to school. If you DO NOT want your child to have a laptop checked out to them, please submit your written request to Dr. Brenda F. Johnson, Principal.
BREAKFAST and LUNCH:
GCPS offers healthy and delicious meals for our students.

Due to the expiration of USDA Covid-19 waivers, students will now be charged for meals based on their individual eligibility for 2022-2023.

Parents who would like to apply for Free or Reduced Lunch for their child can access the
2022 - 2023 Meal Application online. New applications are required each school year.
Breakfast Prices: $1.50 (Full Pay); $0.30 (Eligible Reduced Pay); and $0.00 (Eligible Free)
Lunch Prices: $2.25 (Full Pay); $0.40 (Eligible Reduced Pay); and $0.00 (Eligible Free)
Milk Only Full Pay: Breakfast and Lunch ($0.40)
ICE CREAM SALES:
Beginning Friday, August 19, students can bring $1.00 to purchase ice cream during lunch on Fridays.
SCHOOL STORE and BALDWIN SPIRITWEAR:
This year, students can purchase Baldwin student spirit wear, agenda books, pencils, and other cool items from the Baldwin Student Store. More information will be shared at Meet the Teacher (July 28th) and Curriculum Night (August 25th).
RIGHT AT SCHOOL (after school care):
Right At School is an aftercare program located at Baldwin Elementary. Parents looking for an after care program at a no cost, reduced cost, or affordable rate can sign up directly with Right At School to enroll their child. The hours for after school care is 2:45pm - 6:00pm.
BALDWIN CLUBS:
We offer a number of enrichment clubs for students to create and explore! Look for information on our Robotics, Art, Chorus, Running Clubs, and more! Sponsors will begin communicating club information, dates, and times after the start of the new year.
Get Involved!
Get involved with the great things going on in your child's school!
PARENT CENTER:
Volunteer, check-out resources, and get engaged in the community! Contact Us!
Dr. Viviane Moore, Parent Instructional Support Coordinator
Evelyn Torres, Parent Instructional Support Clerk
BALDWIN SCHOOL COUNCIL:

The A+ Education Reform Act of 2000 established school councils in Georgia to bring communities and schools closer together in a spirit of cooperation to achieve the following:

solve difficult education problems,

improve academic achievement,

provide support for teachers and administrators, and

bring parents into the school-based decision-making process. In short,

School Councils provide advice, recommendations, and assistance to principals and local boards of education.

Baldwin school council meets four times a year (September, November, January, and March).

If you are interested in joining the Baldwin School Council for the 2022 - 2023 school year, contact asa.woodard@gcpsk12.org
Baldwin Elementary School
#TeamGCPS, #TeamBaldwin, #NorcrossStrong
Baldwin Elementary School, located in Norcross, opened in August 2016 to relieve elementary schools in the Norcross Cluster. We are proudly named in honor of
Beauty P. Baldwin, beloved educator and active community member in Gwinnett County.