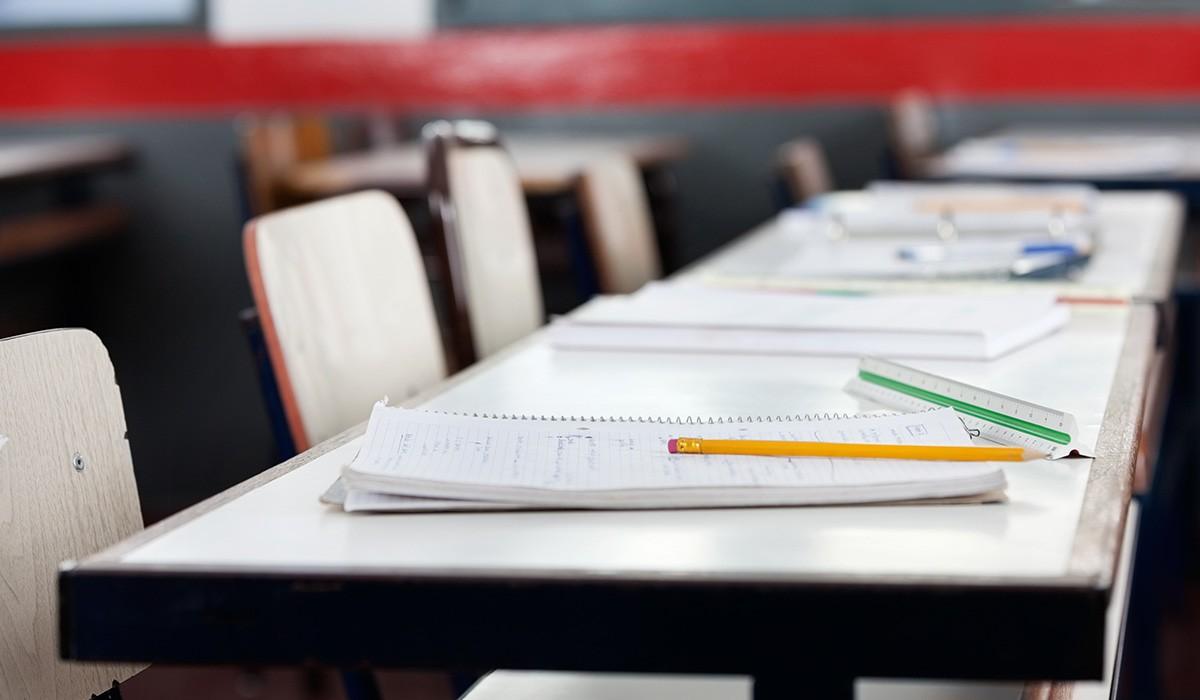 8th Grade Team March Newsletter
March 3, 2023
Stay Up-to-Date with our Classrooms!
Staying connected to our families is important to our teachers. In addition to the front page of our Canvas courses, we are excited to share this monthly newsletter with our families to keep you aware of upcoming events, activities, lessons, units, and materials from our classes! The 8th Grade Team has compiled this newsletter to share some of the upcoming experiences your student will be having with us. As always, if you have any questions, please do not hesitate to contact your child's teachers!
Art
We have wrapped up our watercolor paintings and are well into our charcoal drawing artworks at this point. Much like our paintings, we are focusing on realistically matching the values and textures of our reference image. We are working with large paper (22in x 17in) and using a variety of black and white charcoal. The watercolor paintings turned out great and I can't wait to see the completed charcoal drawings.

Choir
We had an excellent concert this past Tuesday! The students performed songs that are popular in style! The 8th graders will be doing karaoke songs as a transition to their next concert and then begin their final unit of music which will revolve around classical choir music.

Band
This past weekend the following students participated in the American School Band Directors Association's (ASBDA) Ohio Middle School Honor Band at Dublin Jerome High School. We are so proud of them and how they represented the Jonathan Alder Local Schools at this Event!
(Left to Right) Ella Gribbell, Michaela Eades, AJ Smith, Sofia McCabe, Emma Colopy, Danielle Berger
Engineering
8th grade students have been hard at work learning trigonometry for our upcoming bridge project! I've been very impressed with how quickly they've picked up how to use Sine, Cosine, and Tangent to solve right triangles. We will break into groups to begin the planning phase for our balsa wood bridges after we finish all of our trig assignments (about 2 more weeks).

PE and Wellness
In Wellness, we will be learning all about nutrition! Ways to stay healthy, ways to incorporate healthy eating, and how to read nutrition labels. In PE, students will be participating in fitness-based games and playing frisbee-related games.

Technology
In eighth grade tech, students are completing discussions about what it means to be a good digital citizen. They've been focusing on four main areas: Offline Meetings, Oversharing on the Internet, Having Safe Discussions Online, and My Online Code. Using this information, they're going to make a short 2D animation that expresses these ideas and communicates them in a novel way using new animation software.

World Languages and Cultures
We are finishing up our unit about Spanish! We are researching our choice out of the 21 Spanish speaking countries in the world, making Google Slide presentations about them, and creating construction paper flags. Then, we are going to have a test over the Spanish vocabulary we've learned, and learn our geography better about where the countries are, and then we'll move on to learn French in the 4th quarter of the year.

ELA
We have finished up our argumentative unit and are moving into reading "The Outsiders." The novel reading will be paired with a variety of nonfiction articles, vocabulary using the Infercabulary program, and a whole-grade character analysis activity. All materials and assignments can be found on our class Canvas page.

Math and Algebra
8th Grade Math
This past month in 8th grade math, we have been learning about angle relationships. All classes will be wrapping this unit up and moving into Triangles and the Pythagorean Theorem. Students will use their prior knowledge of angles and triangles to understand special angle pairs and the Pythagorean Theorem. They will use this understanding to find missing angle measures, as well as side lengths of right triangles. A few other concepts that will be covered in this unit will be using the Converse of the Pythagorean Theorem to determine whether a given triangle is a right triangle and to find the distance between two points on the coordinate plane.

Algebra
This month in algebra, students dove head first into quadratic functions! We explored all the methods for solving for x and graphing parabolas. We worked with some real-world scenarios where parabolas were used as well. Ask them about the quadratic formula! They may not have it memorized yet, but I bet you they will. Once we finish up quadratics, they will switch gears and start looking at two variable inequalities. They will learn how to graph them and work with both linear and nonlinear inequalities as well. This will take us almost to Spring Break! I cannot believe it! I will soon be on maternity leave, but please do not hesitate to reach out with any questions or concerns! As always, Canvas is the go to place for information and resources!

Science
This month, students are continuing their studies of forces and motion and Newton's 3 Laws. We will then begin a unit on energy and continue to prepare for the upcoming May 3rd AIR test.

Social Studies
This month in Social Studies, we are tackling the American Government! Students have been receiving instruction on the creation of the U.S. Constitution and moving forward, students will take a look at the Bill of Rights that has been added to the document. Students will investigate different scenarios that have taken place regarding citizen rights, and will attempt to create a new law to be added to the Constitution. Finally, students will begin to study the first Presidents who served for our country.

Common Sense Media is an online tool that can help parents and students make informed decisions regarding media use. This tool can be used for many types of media, including books, movies, video games, and apps. Additionally, the "Parent Tips and FAQ" section can provide families with valuable support on facilitating social media, cell phone, and screen time use with their child.

Ryan Malany
Ryan is using Smore to create beautiful newsletters