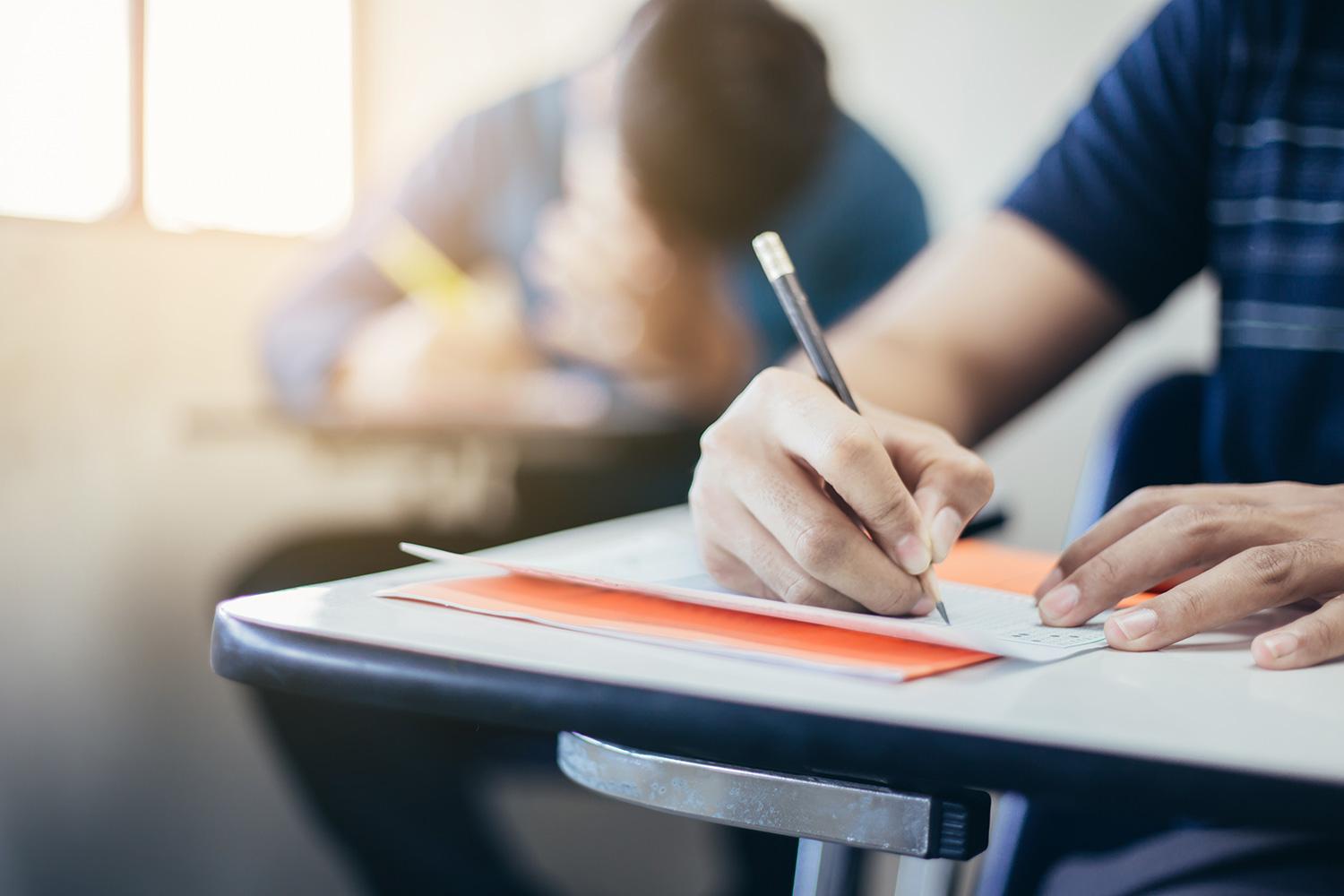 Booth Hill Elementary School
A 2022 National Blue Ribbon School
Principal's Message
Dear Booth Hill Families, we capped off this week with a final lap around Booth Hill to conclude our PTA Walk-a-thon. Many thanks to all our parents who contributed to this fundraiser to support our Bobcats. The PTA was able to capture some whole school photos, courtesy of Mr. Paulino's drone. We also had a finish line arch for staff and students to walk-through. And, making his first appearance this year, was our mascot-Bob, the Bobcat! The weather was perfect and everyone was wearing their Booth Hill blue with great pride.
This week I had the great fortune of writing with some of our first grade students in Ms. Baril's class and co-teaching Friday morning classes with the G.O.A.T. of physical education teachers, Mr. Dwelle. As our students start writing small moments and personal narratives, it's important that we continue to provide opportunities for them to share their writing and to have students capture their world around them for writing ideas. I was reminded of this when one of Ms. Baril's students shared her story about a fox in her backyard. After hearing her story, I grabbed some paper and rattled off seeing two fox lapping up some water at the bottom of our slide in my backyard. Writers obtain topics to write about all around them. As you discuss writing with your children, make them aware of all the great stories that are right in our backyards, in our communities, and at the soccer fields. As my story illustrates, some of the best ideas for writing come from other writers!
As we value and cheer on our students' writing, make sure you share the importance of physical activitity. During my time in gym classes, Mr. Dwelle was masterful at inspiring students to do their best, but emphasized teamwork over winning and helping each other instead of individual achievement. All the activities and fun we had was designed for students to not only appreciate gym but to think about how they can stay physically active even when we're not in school.
Although we don't have school on Monday, we have a great week ahead. Thank you for all your support and for sending your amazing children to us every day.
Sincerely,
Dana
News and Dates
No School October 10, Columbus Day
Book Fair October 12, and 13 @ Booth Hill throughout the day
Book Fair October 12, 6:30-8:00 p.m at Booth Hill
October 14, Booth Hill Night at Trumbull High's football field
October 14, WEAR PINK students and staff. We are collecting one dollar from students and staff members. Money collected will go to the Cancer Couch. Parents can also contibute by using this linkhttps://www.justgiving.com/fundraising/pinkpledge-booth-hill-school22
October 17-22 Blue-Ribbon Week at Booth Hill
Booth Hill Elementary School
Dana Pierce
Dana is using Smore to create beautiful newsletters